Chef chats: Reynold Poernomo, former Masterchef Australia contestant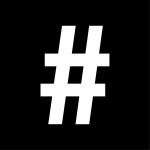 By: Natasha Gillespie-Wong
November 4, 2020
Former Masterchef Australia contestant Reynold Poernomo gives us a taste of his inspirations from a lifetime in the culinary industry, including his experience as an immigrant in Australia and how it fuelled his desire for success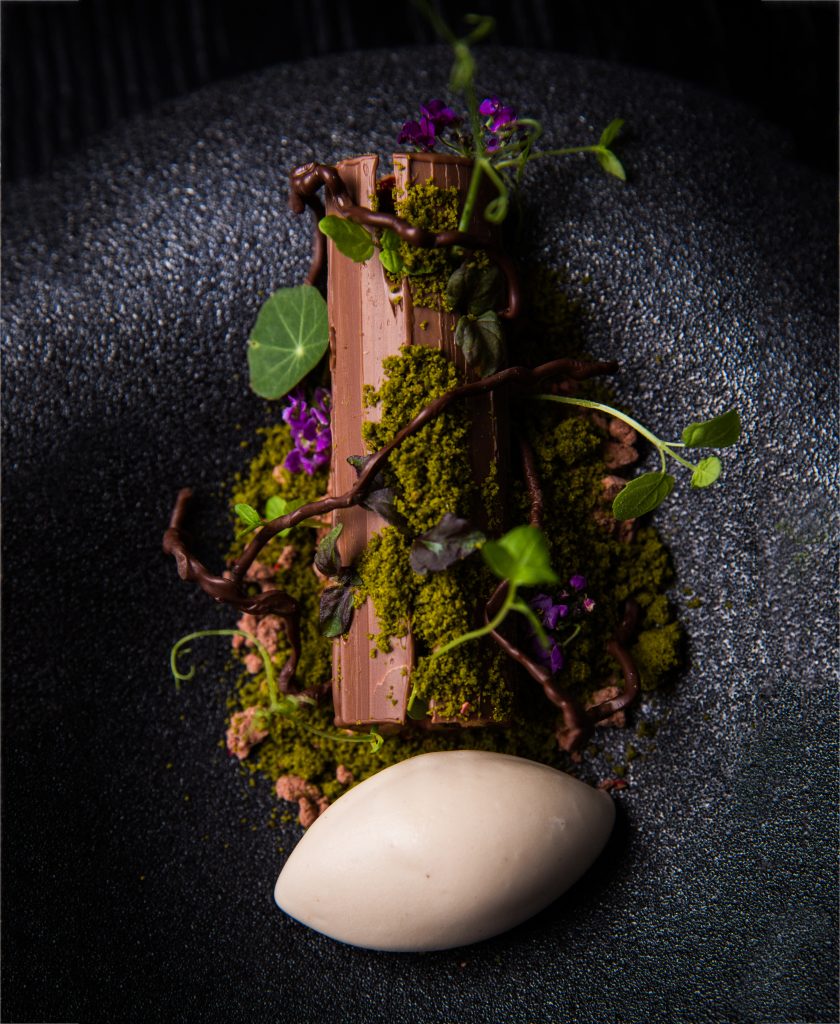 Fast becoming an Australian household name, Reynold Poernomo, a former contestant on Masterchef Australia and Masterchef: Back to Win, has unexpectedly become one of the country's most celebrated chefs. Known familiarly as "the dessert guy", he has risen to prominence by presenting beautiful, innovative dishes on the show. He also runs KOI Dessert Bar in Sydney alongside his two brothers, Arnold and Ronald.
Like most reality TV shows, Masterchef delves into what motivates its contestants, what excites them and what makes them tick. But an entire life is difficult to depict in a few short interviews. To paint a picture of Poernomo's life, two things stand out – determination and family. At the age of four, the chef relocated with his family from Indonesia to Australia, after which his parents started cooking in their garage to support the family.
"The sacrifices my parents made as they hustled to make a living for the family weren't fully understood as a young kid," he recalls. "But looking at it now, there have definitely been moments where I saw them as masters of food. Seeing the creativity and passion from them, as well as the joy of the process of cooking, inspired me."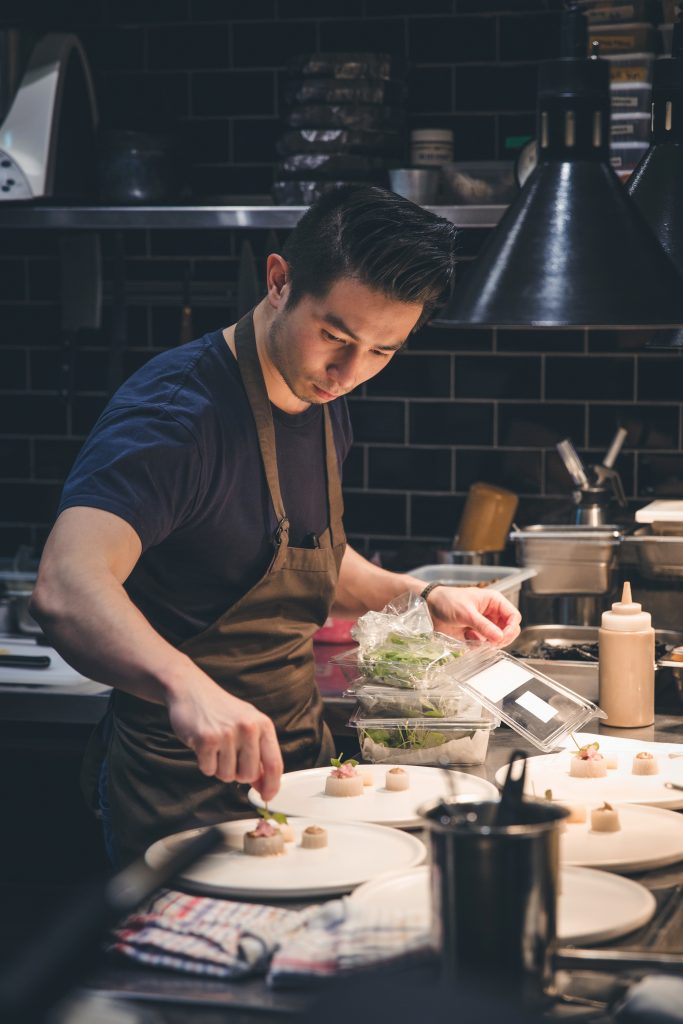 As the youngest of three boys, Poernomo looks up to and draws inspiration from his brothers. Their dessert bar is called KOI, short for "Kids of Ike", referencing their mother's name. As the youngest, he continues to learn from his big brothers.
"Learning from them, their wisdom, and work ethic, and knowing that we have each other's back… it's rewarding to absorb as much knowledge as possible while also doing what you love," he says. It's clear that family is at the forefront of the chef's culinary revelation. Life as an immigrant hasn't always been easy, but Poernomo has found a level of personal gratification that comes with cooking. "I've definitely learned that this is more than a passion – it's my craft. And I aspire to go further in the industry, rather than just stop after being on a show."
Showcasing his heritage and the flavours he personally enjoys are the name of the game. When Poernomo first applied to take part in Masterchef, none of his family was aware, but when he was accepted on the show, they were all supportive. "The first time going into Masterchef, you're locked in a house with no phones, no internet and only two phone calls a week – so that was stressful," he recalls. "My family were all behind me and were super-encouraging."
The chef is no stranger to stress and drew on the determination he saw in his parents to get him through. In his appearance on Masterchef: Back to Win, Poernomo also highlighted the importance of mental health in high-pressure environments, stating, "I'm more of a confident cook and the biggest challenge is keeping that mental game in check – knowing your limits, and having the courage to try new things and improve."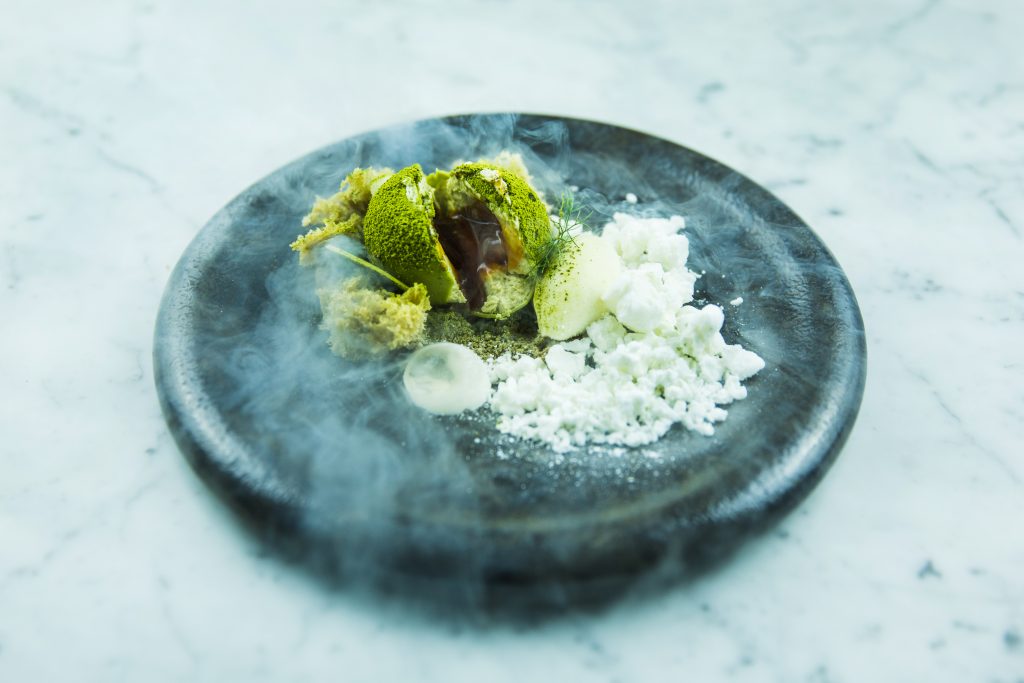 Poernomo's delicious and sometimes daring flavour combinations have wowed diners worldwide, but he's ever humble. Keen to explore uncharted territory and bring back forgotten techniques and/or ingredients, he aspires to go global and "build up our businesses together, diversify our offering and concept abroad".
Growing up in Australia broadened Poernomo's horizons, but he also acknowledges the difficulties of introducing new Asian flavours to the Australian market. The chef credits his girlfriend, Cheila, who's from Bali, with helping get him back in touch with his culture and language as he heads back in the direction of Indonesian gastronomy.
"Some cuisine has become bastardised – sorry, but really it has! – and many seek that authentic feel and taste of Asian cuisine," says Poernomo. "In the near future, I'll open an Indonesian restaurant with my brothers to show that Indo food isn't just about satay, ayam goreng, nasi goreng, babi guling and sambal. There's so much more than that and it's a shame, because it's just the tip of the iceberg."
Creating a place that has their own identity and highlights their culture and background is a major driving factor for the Poernomo brothers. "Family equals loyalty and respect," he says. "By invoking fear [in the kitchens], there's no respect and there's no camaraderie. But that's not to say the shouting and crazy kitchen days are bad. Personally, I think it builds character and discipline – maybe that's the Asian in me."
Although the pandemic continues to have detrimental effects on the hospitality industry as a whole, Poernomo chooses to look on the bright side. "If anything, Masterchef: Back to Win allowed KOI to be in the spotlight and really helped us get through the toughest times during the peak of COVID-19," he says. There's no doubt that Poernomo's fighting spirit will see him through these tough times – and inspire many others along the way.
See also: Chef chats: Devon Hou and Ray Choi of Cobo House at K11 Musea