Merry and bright: Messika arrives in Hong Kong
December 8, 2020
Parisian jewellery house Messika makes its Hong Kong debut, showcasing innovative designs on the dazzling diamond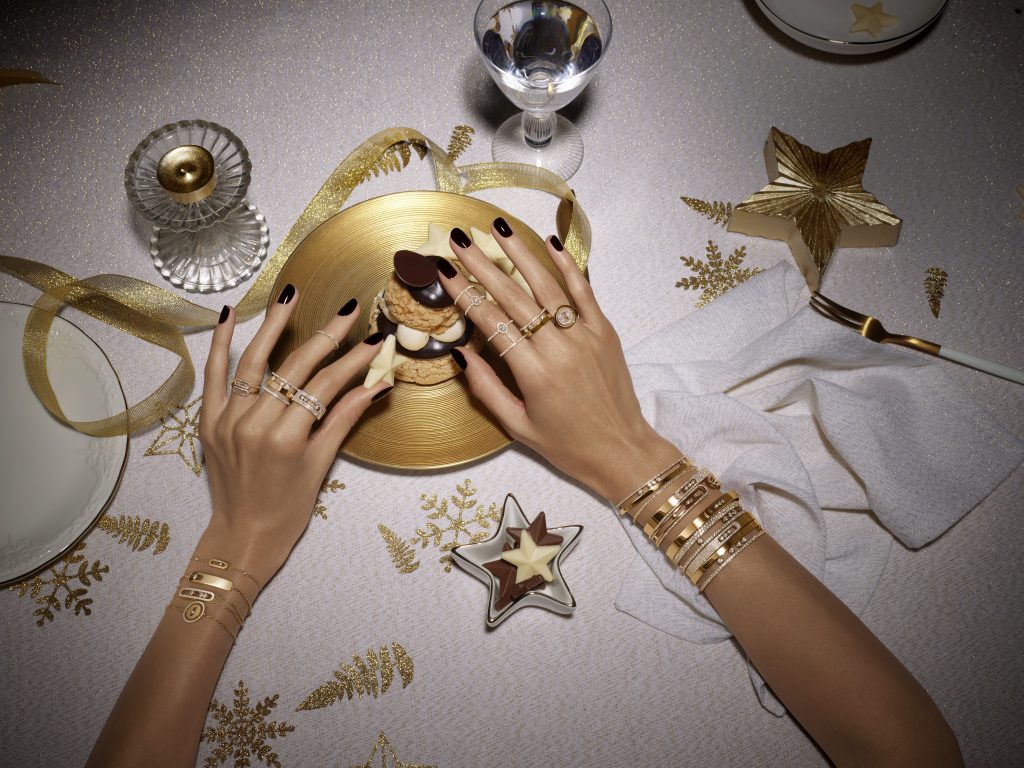 Hong Kong has no shortage of options when it comes to jewellery, but the offerings just got a lot more dazzling and daring thanks to the opening of the first Messika boutique in the city. The bold, feminine and celebrity-loved jewellery house's 700-square-foot Harbour City flagship is also its largest store in Asia, and features its popular high jewellery collection Born to Be Wild.
"We are extremely thrilled to extend the Parisian jewellery legacy and introduce the 'diamond fashion jewellery' concept to Hong Kong."

Valérie Messika, founder and CEO
Messika, the daughter of famous French diamond dealer André Messika, created her eponymous brand in 2005 to offer a contemporary and accessible interpretation of the diamond through innovative design and cutting-edge craftsmanship. Unlike traditional jewellery, Messika's pieces are akin to a second skin.
"When I set out to create my own jewellery brand, I wanted diamonds to accompany women every day and also during the most beautiful moments," Messika says. "I wanted something cool, casual and easy-to-wear."
To achieve this, Messika and her team of 20 artisans have developed a range of innovative techniques that allow the diamonds to remain the focus while moving seamlessly with the wearer. The exclusive techniques blend traditional craftsmanship with state-of-the-art technology, resulting in earrings that "take flight along the ear" and rings that "rise over the finger".
Or, in the case of the brand's signature collection Move, a trio of diamonds that appear to dance within a precious cage. The playful design was inspired by the trickling stones Messika remembers seeing on her father's fingers when she was a child, with the three diamonds representing the powerful love of yesterday, today and tomorrow.
First created as a bracelet in 2007, Move has since been reimagined each year as rings, earrings, necklaces and bangles in a variety of styles and finishes. There are now more than 360 different versions, the latest replacing gold with titanium to cater to male customers.
Messika's combination of dazzling diamonds and avant-garde design have made it a firm favourite among celebrities like Beyoncé, Kendall Jenner, Lady Gaga, Charlize Theron and Julia Roberts.
The brand has also collaborated with supermodel Gigi Hadid and unveiled the new Messika by Kate Moss collection during Paris Fashion Week in October. Its latest campaign, shot by fashion photographers Mert & Marcus, features Moss, Dutch actress Sylvia Hoeks and Puerto Rican supermodel Joan Smalls.
"Beyond jewellery, this trio has attitude," Messika says. "They're strong women who breathe their own style into jewellery. They influence diamonds and not the other way around. This is, in fact, the main characteristic of Messika's jewellery."
Learn more about Messika at messika.com