Cover story: Fashion influencer Irene Kim on the importance of being yourself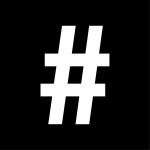 By: #legend
May 11, 2021
The Korean-American It girl may have millions of followers, a place on Forbes' 30 Under 30 Asia list and a fledgling fashion brand. But, as she tells Danny Kang, the most important thing in life is to be yourself, feel good and help others to do the same
If anyone wonders why Irene Kim is such a big star, all they need to do is meet her. There's just something about Kim that sets her apart in the crowded world of influencers. Maybe it's her ever-changing hair or eye-catching style, but more likely it's the positive aura she radiates.
With more than 2 million followers on her social-media accounts, Kim is one of South Korea's most popular fashion icons, wielding her influence as a model, influencer, television personality and entrepreneur. But her professional success didn't come overnight.

As a little girl – growing up between the US and Korea – Kim loved fashion and decided one day that she needed to build something in her life. She bravely left everything behind in New York to go to Korea and pursue her dreams as a model. At the same time, she started creating digital content to share her love of fashion and connect with others.
As her content and influence grew, Kim eventually caught the attention of the global fashion industry. Now she's the CEO of her own brand, Ireneisgood, an extension of who she is and what she values. If anything, this Korean-American It girl has proven that with passion and authenticity we can all achieve everything we aspire to.
Model, global influencer and entrepreneur. Who is the real Irene Kim? What title resonates with you the most?
None of them. I don't like labels. I think they constrict me and kind of categorise me. I think the title that speaks to me the most is "Irene Kim" because that's who I am before all the other labels society gives me.
That's who I am, and that's why I started all of this because little Irene was obsessed with fashion and is still a girl who is obsessed with fashion and just loves what she does. At the end of the day, all the titles don't really mean anything as long as I'm happy and I'm doing what I enjoy.
You can say that everything I do falls into the category of fashion or just being a creative person. I think all of that together has made me who I am. Because without all the experiences I've had together, I wouldn't be an influencer or a model or an entrepreneur.
Your career as a model started a little late compared to others and yet you've managed to work your way up to become a global icon. What made you take this path and what motivated you to keep going?
I don't think I ever planned that I would become a global icon! I don't think anyone ever plans that. I think the most important thing was that I stayed consistent and just loved what I was doing from the beginning.
I loved creating content for my followers and my fans, and I was lucky enough that people liked my content so it grew in baby steps and grew into this space in the digital world that became a platform where I could have a voice. Maybe even for others who can't speak for themselves. I think that's what motivates me – to have this platform that I can use to set a good example or inspire other people.
One of the most important things to me is consistency. I think it's really hard to stay consistent or stay true to yourself. I think that's why I've been able to stay on this path and not be swayed because as long as I know what I want, it's hard for me to lose my way. So I would say my motivation is my followers and my fans. I want to continue to inspire them in some way. No matter how or what kind of content it is. Also with my brand, because it's like an extension of me or an extension of the content that I make, so there's a synergy to everything.
You recently said that when you started modelling, you had to decide to put your modelling dreams before love. That must have been difficult for you. Have you ever regretted that decision?
No, I don't think I ever regret any decision that I make. It's all about timing, whether it's love or career or whatever you want to do in life. I think there's timing for everybody. And at the time, I just didn't have anything going for me and I wanted to build something. And I didn't completely give up on love, it was just at that time.
I think the hardest decision was to start over, and I don't think it was about love. It wasn't about the relationship, it was more about the struggle between me and myself to take the risk of starting everything from scratch because I hadn't really built much in New York when I lived there. So I just packed up six years of my life, which fit into three suitcases, and moved to Korea without an apartment or any plans. So I think that was the hardest part. But yeah, I don't regret it at all.
What were your most memorable moments as a model?
I think one of the biggest career moments was when I became the first Asian to be a global ambassador for Estée Lauder. That was a big deal. I remember being so proud because it was the first moment that they didn't just hire me as a model. It was like a turning point because a huge global brand hired me as Irene Kim, just the way I am. They didn't want me to change anything about myself because usually as a model you have to adapt to the designer's inspirations or the theme of the photo shoot, but they just wanted me with my rainbow hair and my personality. So that was really meaningful.
Tell us about appearing on Korean TV. Has it given you a different perspective on who you are and how Korea works?
I think having my own platform and my YouTube channel and doing all these vlogs and producing all this stuff myself made me feel comfortable being myself and showing my personality. So when I first started appearing on these reality shows for TV,
I didn't know how to like, fake it or act. It was a pretty smooth transition because on TV you might feel like you have to act a certain way, but I enjoyed it because I was just the same as I am on my platform. I wasn't really trying to be anyone else. That's when it gets stressful, when you have to act or when you can't be authentic.
But overall, the experience was really fun. I was able to try new things and visit different places in Korea, which I never had the time to do because I was always travelling. I think Korean TV is one of the most entertaining because they are so good at editing and the louder your reactions are, the more fun it is.
You've been named to Forbes' 30 Under 30 Asia list and Time's Next Generation Leaders list and have been a coveted guest at global fashion events. It's hard to achieve one of these in a lifetime, but you've managed to do it all. How do you feel about all these achievements? When I got into the Forbes 30 under 30, they didn't even tell me! Someone just tagged me on Twitter and I happened to stumble across it. That's how I found out I was on the list. They didn't reach out to me and just put me on the list. I was very surprised.
Even when Time got in touch, I thought it was a fake or a scam. I was like, "Are you sure? That Time magazine?" I mean, again, these are just labels and titles, but of course I'm very grateful to be recognised for just being myself. I think it shows that if you really love something, if you're passionate about it and you use your talents or what you think you're good at wisely, good things end up coming out of it.
Of course, I started out just doing what I love, but you have to sustain what you're doing somehow. So I found ways to produce my own digital content with brands. In the beginning, I would even pitch to brands, and if it was just one outfit, I would go the extra mile, another 120%, to shoot three more outfits and kind of show my loyalty for the brand or the clients if I really liked them. I think that extra effort shows the authenticity of what you're doing, instead of just posting for the sake of posting or doing money jobs.
Was there a particular event that brought you to the attention of the fashion industry and the public?
I think it was New York Fashion Week in 2014. It was the first season I packed eight bags and didn't even have all the invites to the shows and I just crashed the Marc Jacobs show. The outside of Marc Jacobs show, because I didn't even get invited that season. But you know, what do the street-style photographers do when everyone is inside watching the show?
They just wait around! So I just popped out of the car and was like, "Hey guys!" and then the photographers went crazy. I got photographed so much because they had nothing else to do. That season, my photos were everywhere because I remember changing eight times a day, even if I only had three or four shows to go to.
Marc Jacobs is always the last show of New York Fashion Week, so all the street-style photographers and pretty much everyone goes to that show. I knew they were going to be there. So my photos ended up on all these famous, legendary street-style websites before Instagram got bigger, and the next season I was invited to the Marc Jacobs show.
Do you think your background in both American and Korean culture has helped you appeal to people worldwide? Did you have any difficulties navigating the two cultures?

I think being Korean and American has definitely helped me because I can speak both languages. I think that makes me more global in a way. Being a creator or an influencer, you have to be able to communicate.
In the beginning, when I was going to these shows, I was able to meet and talk to so many cool people because most people spoke English. So it helped me in that sense to communicate with people and make friends in the industry. I think I used to be very Americanised, but living in Korea I learned more about my roots and my culture, and being able to work here was very meaningful. I think it was also very important to learn about both cultures.
You're a fashion inspiration with your unique styles and unicorn-coloured hair. How would you describe your everyday style? Can you share any fashion tips?

My everyday outfit is comfortable, but with a little splash of colour. Usually my off-duty outfit is very comfortable because I haven't travelled in over a year and you can't really go out, so I just put on something comfortable.
A lot of athleisure and a lot of sweatpants. As for fashion tips, you should actually wear something that you feel good and confident in. I think that's the most important thing. But you can start with good staples and try to invest in pieces that you can wear for a long time, and then start accessorising or adding to them. For example, start with a really nice coat, a really good pair of jeans, a nice pair of boots or a nice leather jacket. Something that you can mix and match your other stuff around.
What made you decide to start your brand Ireneisgood? What inspired you and why "good"?

Like I said, the brand is just an extension of who I am and the content I make. It's all about good vibes and inspiring people to be themselves. I don't think we're just trying to sell clothes; we're trying to send a positive message.
And of course our logo is a unicorn, which stands for individuality and being yourself and not being shy to express yourself. So everything is very colourful and it just feels good. It's not that hard when you look at our stuff – it's cute, it's colourful and it puts you in a good mood. And I think especially in these dark times, people are looking for hope and joy, and that's what I want to give. Even before these dark times, I wanted to bring joy to people through my clothes, just like I do with my platform.
Even though I named the brand Ireneisgood, it's not just about me. I want people to find the good in themselves too. You can be good in whatever good means to you. It can be doing a good deed, making someone feel good or doing something good for yourself or someone else. Anyone can be good. And in terms of brand success, we still have a long way to go but every part of it carries my DNA. So it's me. And that's the reason I'm able to sustain it or keep it going.
With a huge social-media following and the positive vibe that you give off, you're influencing people in a lot of ways. What kind of message do you hope to convey and what's your ultimate goal?
I think my ultimate goal is to inspire people to do what they love. I always say that because at the end of the day, all you have left is yourself and what makes you happy.
I also want to help other creatives get on their feet and make stuff for their platforms, or help them become creators and live to their full potential. I really enjoy doing that. These days I'm consulting my friends who want to create content, and I really enjoy that. And when I see someone who's really passionate, I really want to help because I didn't have that help when I started. So I kind of want to be a mentor to other creatives, models or anyone who wants to work in the creative industry.
What else do we need to know about you? What are your upcoming plans?
We might actually open our first flagship store this year. We're in talks about that and I've been into crystals and finding my inner peace and taking care of my mental health lately. I think one of the biggest things during the pandemic was putting myself first and prioritising what's really important to me.
I used to run around doing this and that, wondering what outfit I'm going to wear or who's coming to this next show. And a lot of superficial stuff. Now it's more about making real connections with people and spending more time with my family and my dogs, and staying connected to things that really matter to me.
Who is your #legend?
My mom. She's like my best friend, my consultant and she takes care of the dogs when I'm really busy. So I can't really do anything without her. She's a legend, though. She's very stylish and I get a lot of inspiration and advice from her.
I think before, when I was young, we didn't really talk and, you know, parents. They just nag all the time, but that nagging ends up being the most important advice in life or advice that helps us through life. I turn to my mom because she's also very honest with me and kind of keeps me grounded and humble.
CREDITS
Photography / Yoon Ji Yong
Videographer / Augustglyph and Kim Seong
Styling / Joanne Jiyoon Lee
Production / Danny Kang
Hair / Sunwoo Kim
Make-Up / Noh Hangyeol