Travel through The Matrix: Inside Kong Kee's latest Hong Kong exhibition
July 27, 2020
Kong Kee partners with Eaton HK for the Moon in the Water exhibition, where he explores destiny, reality and spirituality.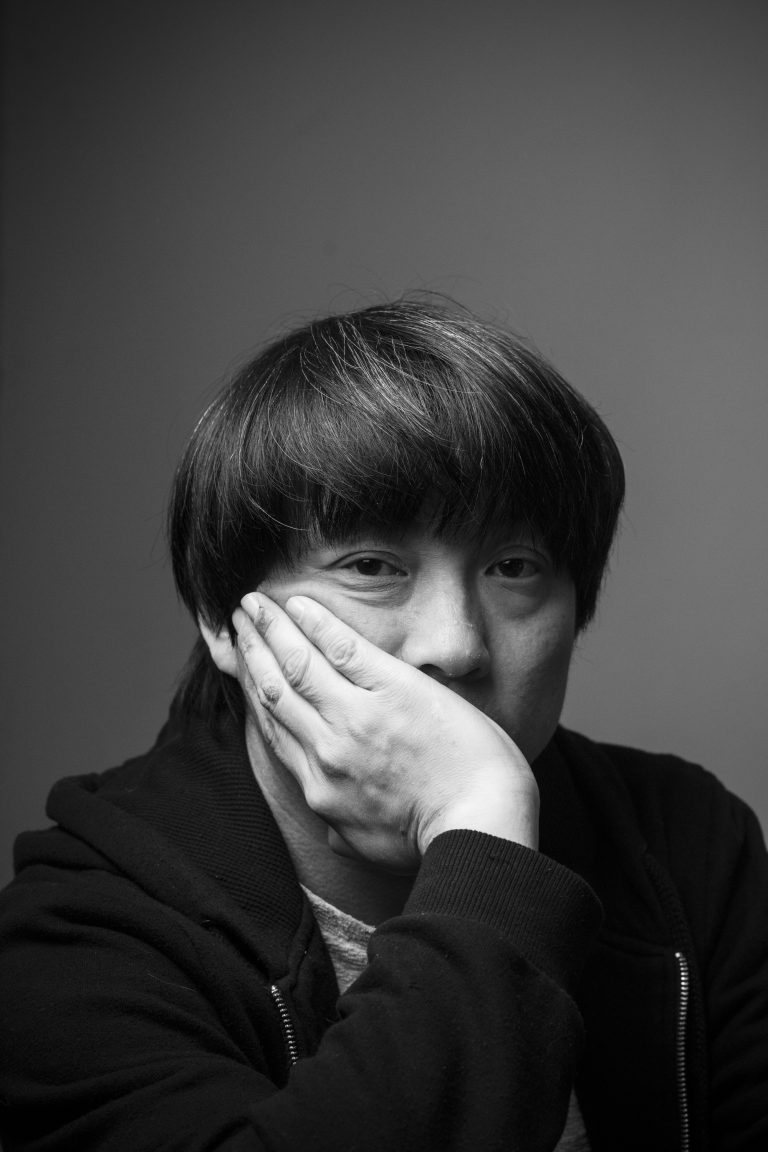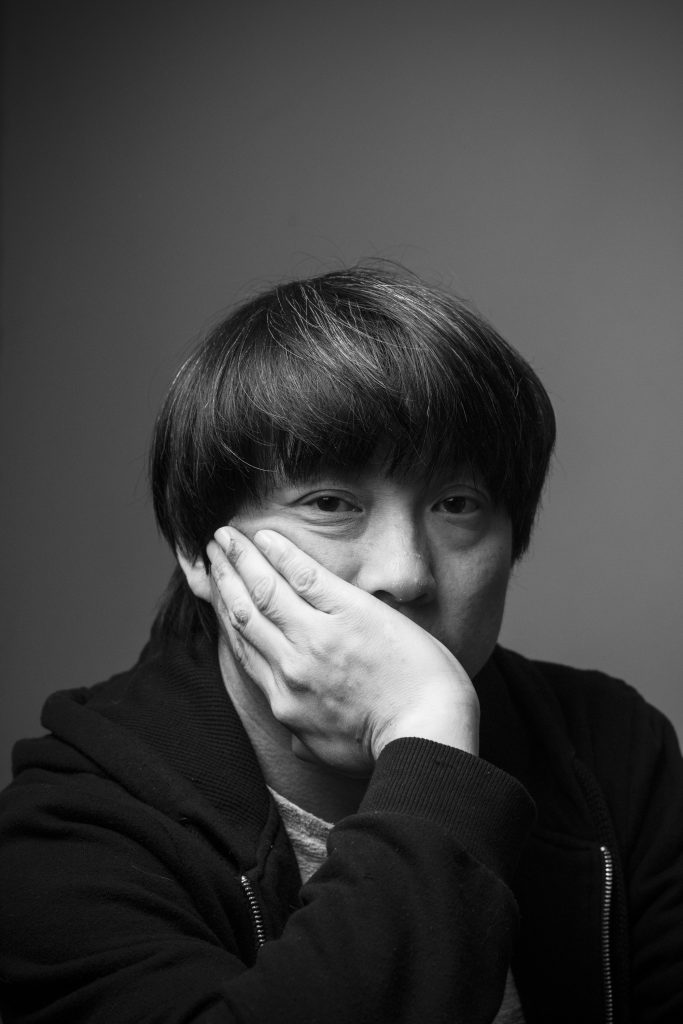 While Hong Kong-based animation director and comics artist Kong Khong-chang, aka Kong Kee, might not be a name on the tip of everyone's tongue, his works are likely to elicit a sense of familiarity and nostalgia for many local Hongkongers. Chances are good that if you read local newspapers or are simply a fan of comics, you've come across with his work – whether it's his yonkoma (four-cell) manga series Ding Ding Penguin in the free daily Cantonese newspaper am730, or his published comics including Pandaman, Imperfect Shoes and Ricegas, to name just a few.
An indie artist for almost two decades, Kong Kee began his foray into animation in 2010. In 2018, he launched an ultimately successful crowdfunding campaign on Kickstarter for his film project Dragon's Delusion, a cyberpunk animation set against the futuristic backdrop of Hong Kong, where human beings, robots and cyborgs live together. With tremendous support from backers, who pledged more than HK$1.5 million, the ongoing sci-fi project is releasing the latest chapter of the animation on July 26.
To mark the occasion, Kong Kee is partnering with art gallery Tomorrow Maybe at the Eaton HK hotel for Moon in the Water – an exhibition showcasing the artist's latest video works, ongoing until August 23. A series of programmes also run parallel to the exhibition, including an array of workshops, a screening of the completed episodes of the animation and a live concert featuring the soundscape of Dragon's Delusion, where the latest chapter will premiere.
Taking #legend readers on an exclusive journey inside Kong Kee's creative mind, we sat down with the artist to talk about his latest exhibition, as well as everything from destiny and reality to spirituality.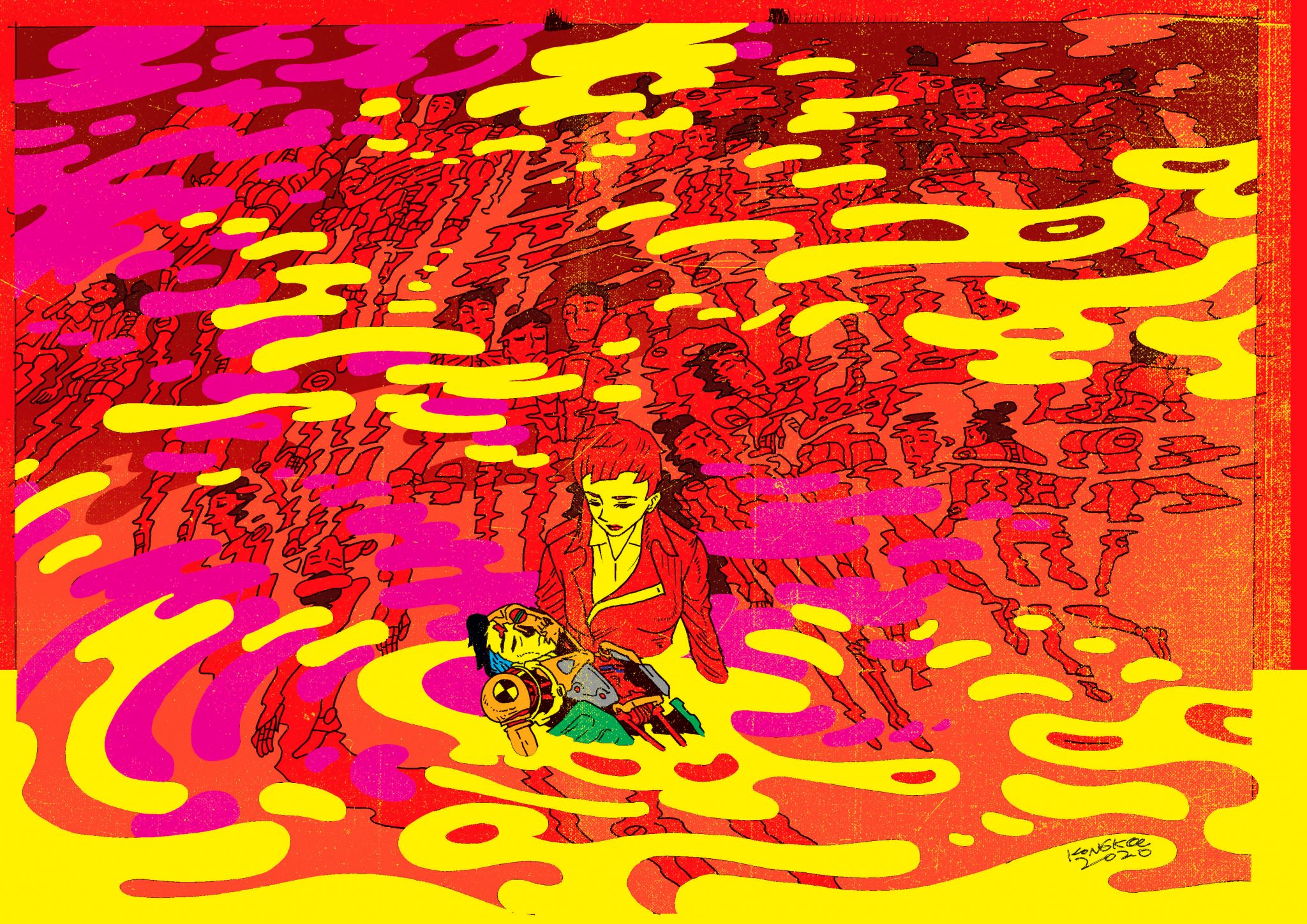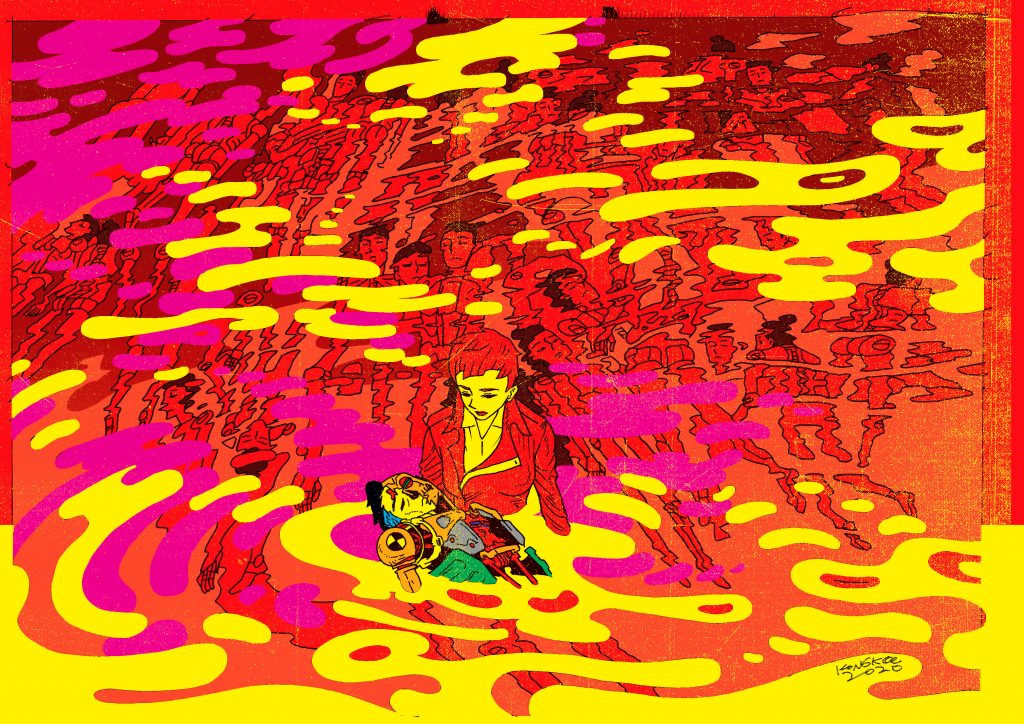 Can you tell us more about your new exhibition, Moon in the Water?
The whole concept for the exhibition is inspired by a saying from [Greek philosopher] Heraclitus: "No man ever steps in the same river twice." As cliché as it might sound, every moment is unique. So I try to convey my feelings at different moments through my work, some of which are more like my visual diaries. The saying also implies there are no second chances in life. So quite a few of my video works are themed around death – something absolute that shows the irreversibility of life.
It's an integrated programme that doesn't only include my latest works that are exclusively shown in this exhibition, but also showcases the progress of my ongoing project Dragon's Delusion. In 2018, I crowdfunded more than HK$1.5 million for Dragon's Delusion. So I want to take this opportunity to express my gratitude towards all backers and to gather them on this occasion to show them our progress by hosting the premiere of the latest chapter of the animation, along with other activities.
"I actually believe there is no free will. Just like the characters I create in the animation – do they have free will? Or are their stories written by someone like me? What matters is this: Would you be able to live as though you can control your own destiny?"

Kong Kee
Were the video works in the exhibition created in synergy with Dragon's Delusion?
They're actually separate. Unlike Dragon's Delusion, which has a clear storyline, I took out the story elements for my works in the exhibition – I just wanted to express my feelings and put them out there for the audience. I thought to myself, "Maybe my works can speak to someone who shares my feelings, and it might make them feel less lonely knowing that they aren't the only one with those emotions."
Why did you choose Tomorrow Maybe at the Eaton HK for the partnership?
I've actually collaborated with them before, on book launches and so on. Eaton HK is very supportive of local artists, and organises a lot of art and cultural activities. It's also the perfect place for the exhibition because they have all the space, facilities and equipment for film screenings and talks.
Did COVID-19 affect your plans for the exhibition?
The exhibition was actually postponed from March to June. During these three months, I made amendments to the exhibition and steered the theme towards our inner selves. Before the pandemic, people were chasing things on the outside. But now, people have to look within themselves. We have to rethink and explore what is truly important to ourselves. So I also re-curated the sound and music to give my work a meditative vibe. I wanted to create a safe and meditative space for the audience to experience a moment of stillness.
How different does it feel to create comics as opposed to producing animation?
It's like meditating alone versus having a party. Producing animation is a team effort, where I can work with many talented and creative people. Also, it feels miraculous to make animation – you can see a timeline, start and ending when you edit. You can control and travel through that timeline, which is not the same in life.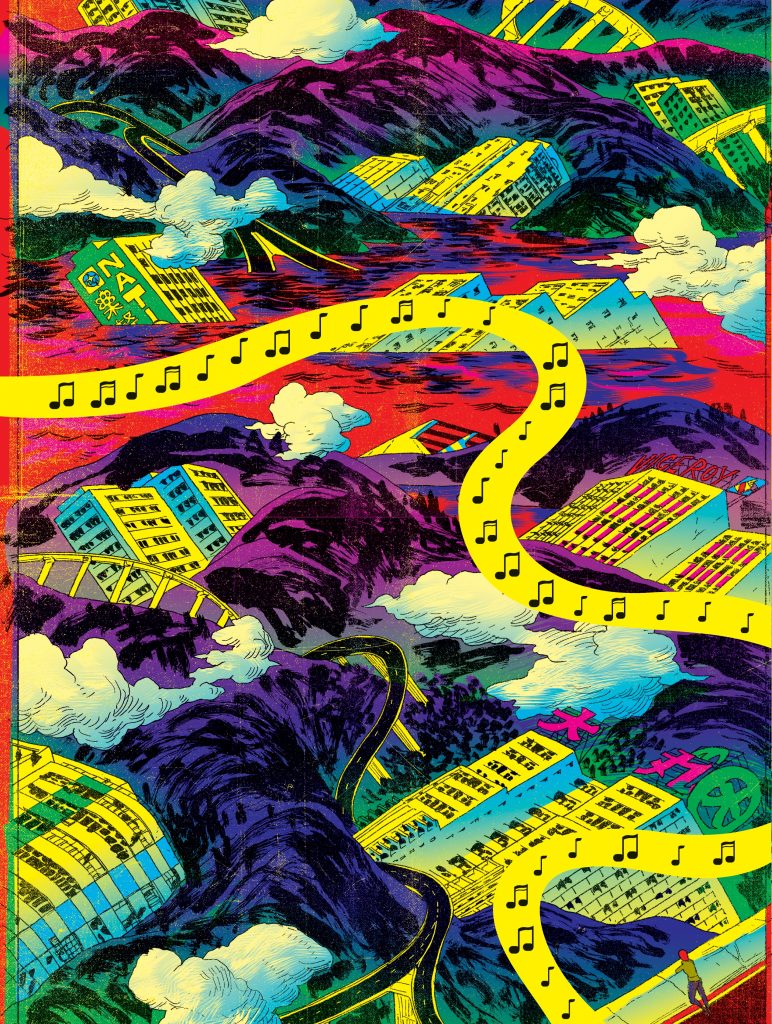 Is it difficult to create artwork in vastly different styles – for example, your cute, light-hearted yonkoma manga series Ding Ding Penguin versus something like the cyberpunk animation style of Dragon's Delusion?
Style is just a habit. For me, experimenting with different styles is a journey of self-exploration. It doesn't matter the style of your art or what form you use – be it music, video or painting. What matters is the message behind the work; this is where you can truly show your creativity.
What does "art" mean to you?
I think art is one of the most basic parts of human nature. Artists are pioneers in exploring unique ways to express themselves. For example, Japanese photographer Daidō Moriyama is a pioneer in using snapshots to record his daily life – way before smartphones and social media were invented. It's human nature to have the desire to express your emotions and yourself, and art is how you do it in your own way.
Your video art explores a variety of themes, including those of destiny, time and illusion. What do you think about "destiny" as a concept?
I actually believe there is no free will. Just like the characters I create in the animation – do they have free will? Or are their stories written by someone like me? What matters is this: Would you be able to live as though you can control your own destiny?
Have you ever felt creatively stuck? If so, what do you do to overcome that?
Space out! It's already been proven by scientists that even when we aren't actively thinking, our brain shows activity. I believe when we are trying too hard to think, our thoughts are linear, and thus the creativity and possibilities are limited. But when you space out, your thoughts are expansive. That's where the creativity becomes limitless.
What do you enjoy the most in your creative process?
I often encounter different problems in the process – whether it's writing a story, editing and so on. So I enjoy the moment when I find a solution to a tricky problem. It's almost like a high when you're on drugs, although that high wears off quickly. But I like constantly seeking the high that creativity gives me. #
See also: Twice as nice: Shape-shifting jewellery to treasure forever