An artist of note: Jack Whitten's first solo exhibition in Asia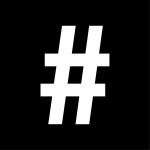 By: Zaneta Cheng
May 26, 2021
Jack Whitten was an African American abstractionist artist who insisted on finding a unique way to explore racial and social issues through his work. Fiona Römer, senior director of Hauser & Wirth, the gallery hosting Whitten's first solo Asia show, tells Zaneta Cheng how he gave the African American experience a voice when few at the time did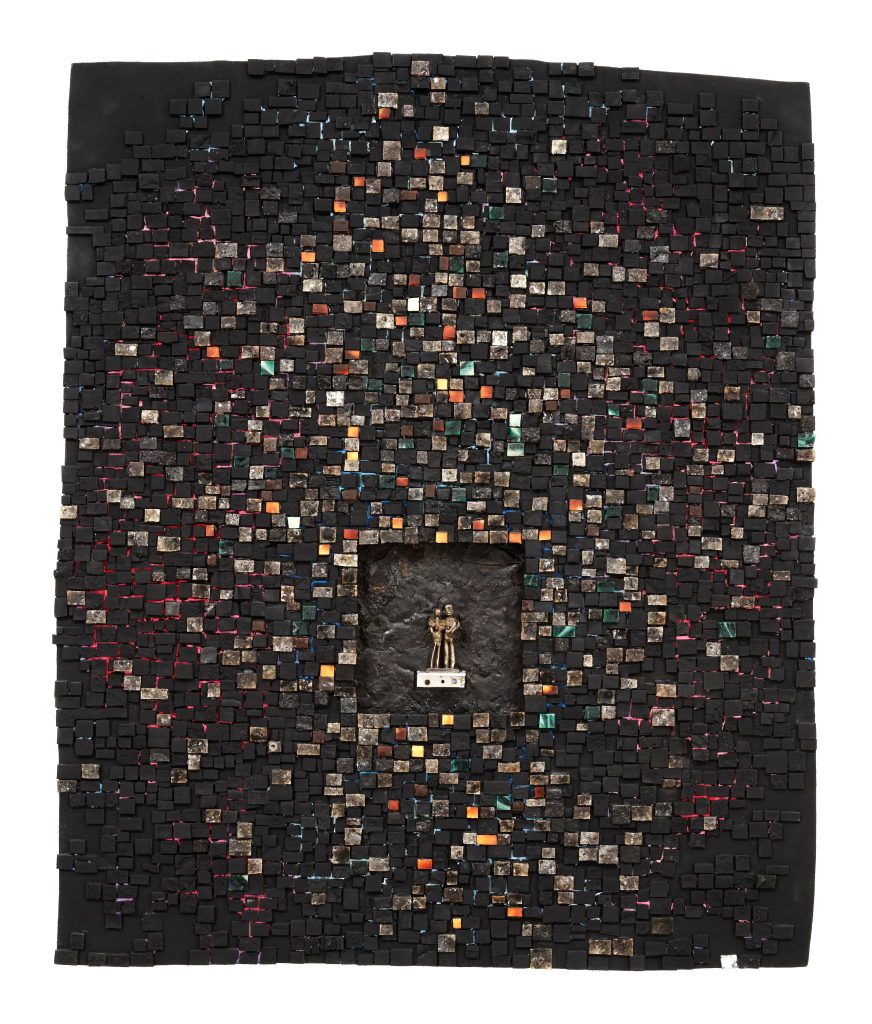 On October 1, 1999, Jack Whitten wrote, "I am putting the black experience into paint. That's my goal. That's my objective." This statement from the American abstractionist artist's studio log, known as Notes from the Woodshed was the culmination of over 30 years of nearly daily note-taking on what it is to paint as a black man within the Western tradition.
Whitten, who passed away in 2018, is recognised as an abstract artist who, through his rigorous and thought-provoking practice, broke away from convention to pioneer a new form of materiality with paint in his work, blurring the boundaries between sculpture and painting.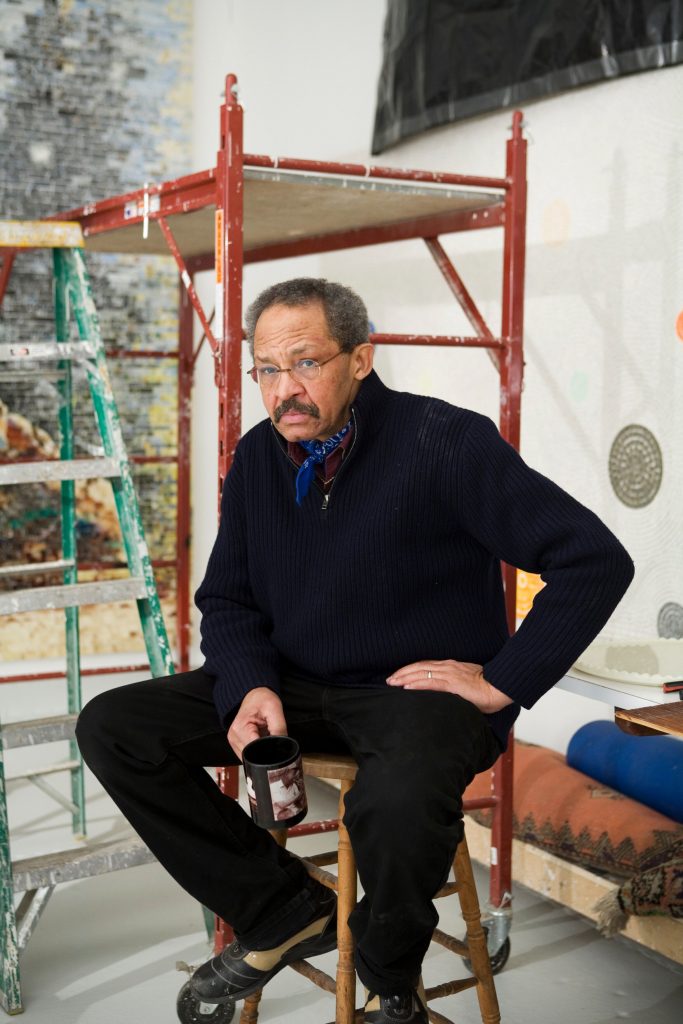 Especially relevant in our present moment, Whitten's work – conveying the black experience in a process that is uniquely his own – is being shown at Hauser & Wirth Hong Kong, marking the artist's first solo exhibition in Asia. Fiona Römer, senior director of Hauser & Wirth says, "Jack Whitten, named 'the father of new abstraction' by The New York Times, was a painter's painter, a thinker, an activist. Throughout his career Whitten never stopped reinventing himself, pushing the possibilities of painting and its making, honouring the people he admired. This is a spirit that's always relevant, not only for the artists or people in the creative fields, but also actually for everyone to live by."
The Whitten exhibition stretches across both floors of the gallery. The upper floor showcases the more monumental paintings Whitten produced in the 1990s with a mosaic quality that is at once abstract and modern but also classical in its manipulation of light through paint. The largest piece, titled Windows of the Mind: A Monument Dedicated to the Power of Painting! (1966) is somewhere between a sculpture and a painting and speaks to Whitten's lifelong interest in the history of art, the black experience within that and the space he occupies within both.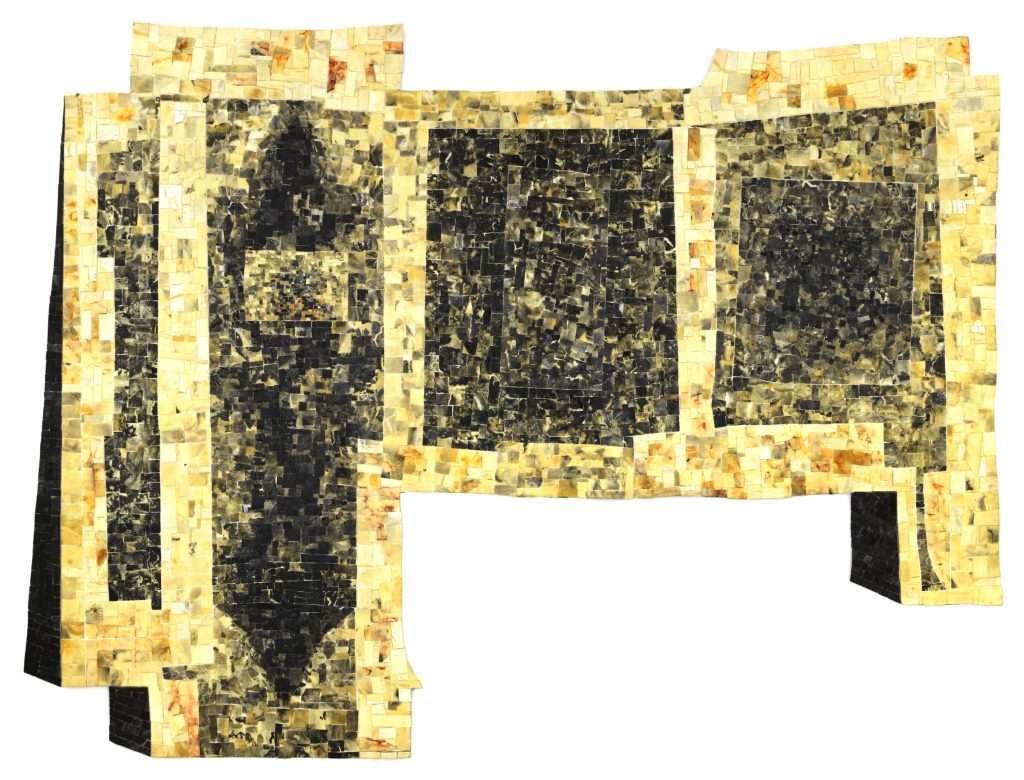 "Jack Whitten was a significant figure in American art history. It's amazing that we can gather these rarely seen, museum-quality works to the audience in the Asia region," Römer says. "Prior to showing these in Hong Kong, some of these works were on view at our gallery's new building in New York, before which, these works were kept under wraps. The larger asymmetrical works were rolled in tubes and tucked away in the studio in Queens. It wasn't until early last year we unveiled them in their original glory.
Whitten's entries from October 1988, speak to his determination to have his art represent a larger purpose. "I want an art that reflect [sic] the diversity which I see around me," he wrote. "I am convinced that art lies beyond the self. I must be able to get outside of myself. Those artist [sic] that wallow in the psychology of self are producing a minor art, only fit for the cult of consumption."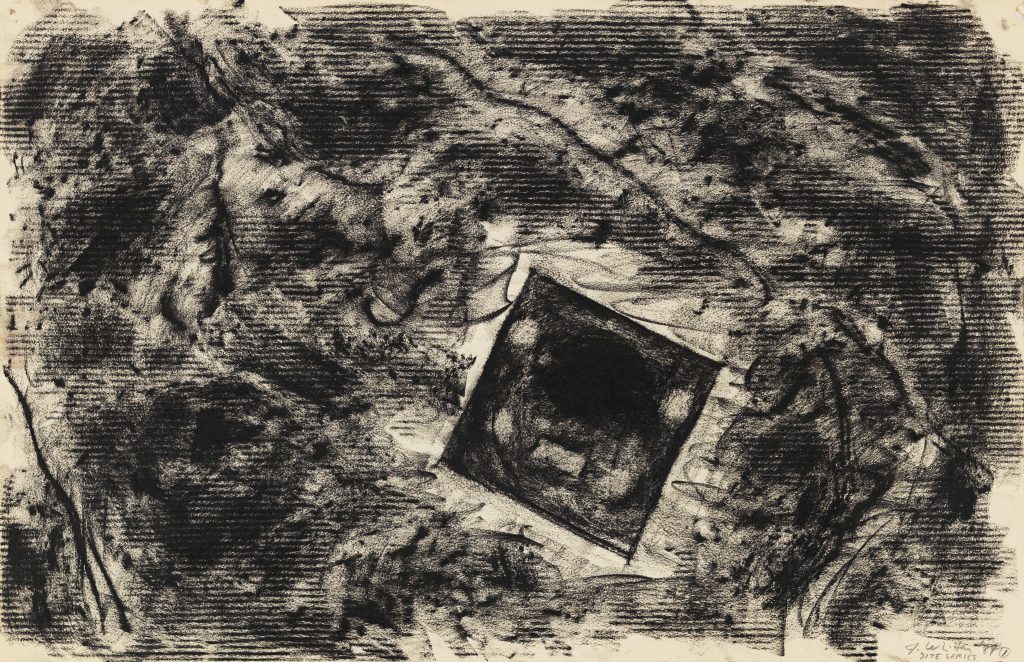 On December 10, 1988, he wrote, "The political significance of what I am doing depends upon my ability to project beyond art history. The so-called mainstream must be bent, deflected and detoured in a direction dictated by the profundity of my sensibility."
One of the ways he did so, Römer points out, was the novel way he approached the physicality of his work – "As the artist said, 'it's all about the materiality of the paint.' His paintings skillfully shattered the conventional boundaries between painting and sculpture, bridging rhythms of gestural abstraction and process art. To create these works, Whitten poured acrylic paint into moulds made from found materials such as bottle caps, corrugated cardboard and discarded plastic. Once dry, he removed the hardened acrylic units of paint – which he called 'tesserae' and applied them onto the canvas. The result is a mesmerising dissolution of spatial depth, and a striking phosphorescent mosaic, reminiscent of Mediterranean tiling and sacred stained-glass windows."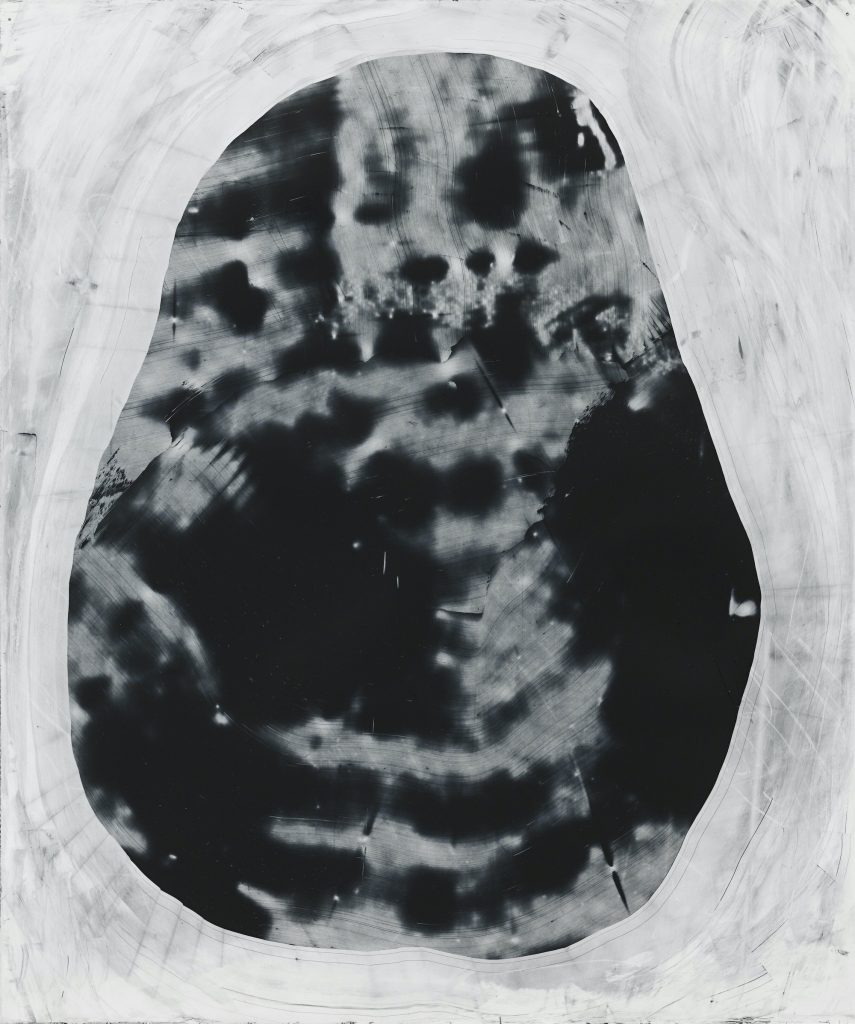 The exhibition also contains works from Whitten's renowned Black Monolith series, which pays tribute to African Americans Whitten wished to acknowledge and honour. Mask II: For Ronald Brown (1996) is a more sculptural canvas dedicated to the first African American to become the United States Secretary of Commerce in President Bill Clinton's cabinet and chairman of the Democratic National Committee.
Whitten's work sits squarely in the canon of great African American abstract painters. Mark Bradford, another innovative abstract painter of a younger generation also represented by Hauser & Wirth, draws inspiration and a sense of belonging from Whitten. "I got to know him when he came to Hauser & Wirth," Bradford said in an interview with Culture Type. "It was comforting because I could look at a lineage. There stood a man who was African American and an abstract painter."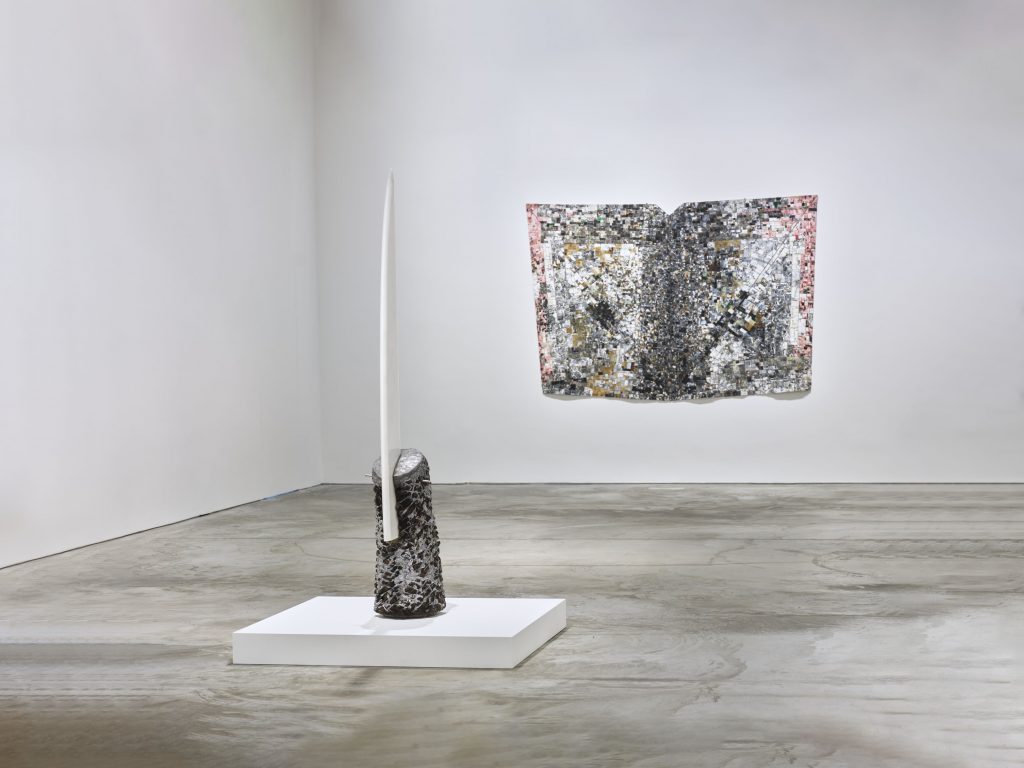 The lower floor of the gallery exhibits Whitten's evolution as an artist. Drawings and sketches line the walls of the room from experimentation with Xerox machines in an effort to remove himself from the discourse of traditional art history in order to break into newer visual vocabulary. Whitten's journey of aesthetic self-discovery was a tireless and unending one.
Perhaps he puts it best: "By examining the successes and failure of paintings, I should be able to find the answer… Above all, I must avoid the search for a gimmick. I am a serious painter and no gimmick will suffice for me."
The Jack Whitten exhibition is on from 30 Mar – 31 Jul 2021 at Hauser & Wirth.
See also: Out of this world: Chilean artist Iván Navarro on subverting reality