Hasanal Lythgoe-Zafrullah revolutionises Hong Kong's mental health industry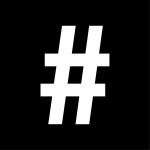 By: #legend
February 22, 2022
Entrepreneur and activist Hasanal Lythgoe-Zafrullah is on a mission to revolutionise Hong Kong's mental health industry. The Mindish founder talks to Zaneta Cheng and Stephenie Gee about his one-of-a-kind concept and ambition to drive change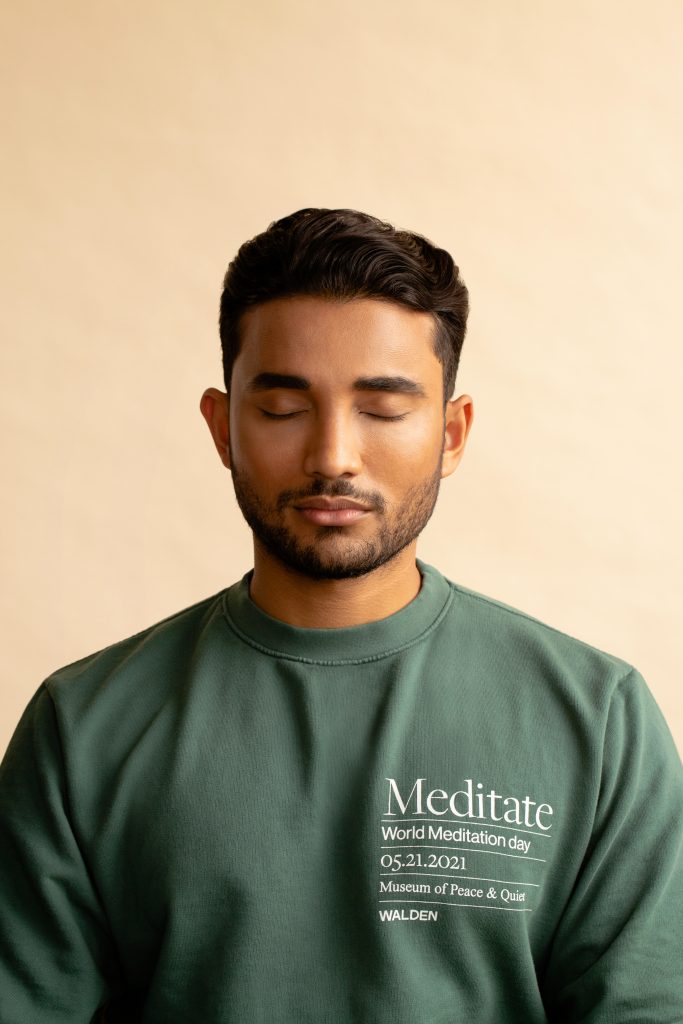 "Imagine if Donald Trump had a therapist before he was president," says Hasanal Lythgoe-Zafrullah. "You know what I mean?" Perhaps some may call it a politically charged statement, but mindish founder and local mental health advocate Lythgoe-Zafrullah perceives it merely as a reflection and affirmation of his values – "I think we're all worthy of healing."
When Zaneta exclaimed, "Steph, I got you a therapy session!" on a Wednesday afternoon, my first thought was: "Damn, do I really look like I have problems?" Such a stigmatised notion surprised me – therapy is reserved for those with problems – because as someone who has had her fair share of experiences with the mental health system, I know well what a misconception this is. And it was at this exact moment I realised while society has progressed immensely in shedding the stigma associated with mental health services, we still have a long way to go.
As the elevator door slides open the first thing I notice upon entering the space is not, as I'd expected, that distinct sterile scent of clinics, or harsh lighting or framed credentials. Nor is it cold white walls, beige settees, or glossy tiles. Instead, it's the warm, earth tone colourway and floor-to-ceiling windows that overlook the bustling heart of Hong Kong. Also the antithesis of a conventional clinic is the private session room I'm escorted to, where I'm struck by the shafts of sunlight that illuminate the room and the abundance of space.
Also see: 5 places to get your CBD fix in Hong Kong
It starts off bold. "Do you have any problems that you'd like to address?" asks Katie Leung. Slightly taken aback, I quickly gather my thoughts and scan my memories of recent events and come to the conclusion, no. From finding the courage to make a 180-degree career change after more than a decade of commitment and being absolutely certain that dance was the one thing I wanted to pursue in life, to walking away from a toxic friendship, I was confident to say I truly am the happiest I've ever been.
"Okay," says Leung with a nod. "That's good." Picking up on my nervous energy, Leung takes the spotlight off of me and directs it onto the practice itself, where she proceeds to brief me on some of the different therapy modalities – cognitive behavioural therapy, integrative therapy, hypnotherapy, to name a few – before introducing her forte, narrative therapy. Which as Leung explains, is a style of therapy that centres people as the experts of their own life, separating the patient from the problem and encouraging them to embrace their own skills and values.
Simple questions are being asked – "How did that make you feel?", "Who said that?", "Is this something you'd like to change?" – but it's racking my brain and waves of uncertainty wash over me. Imagining my life as a book and with a pen in my hand, I begin to map out plots and subplots that are yet to be told. A couple of springs to mind: life after graduation, moving to another city, getting a hedgehog, but the one that really pops out – relationships.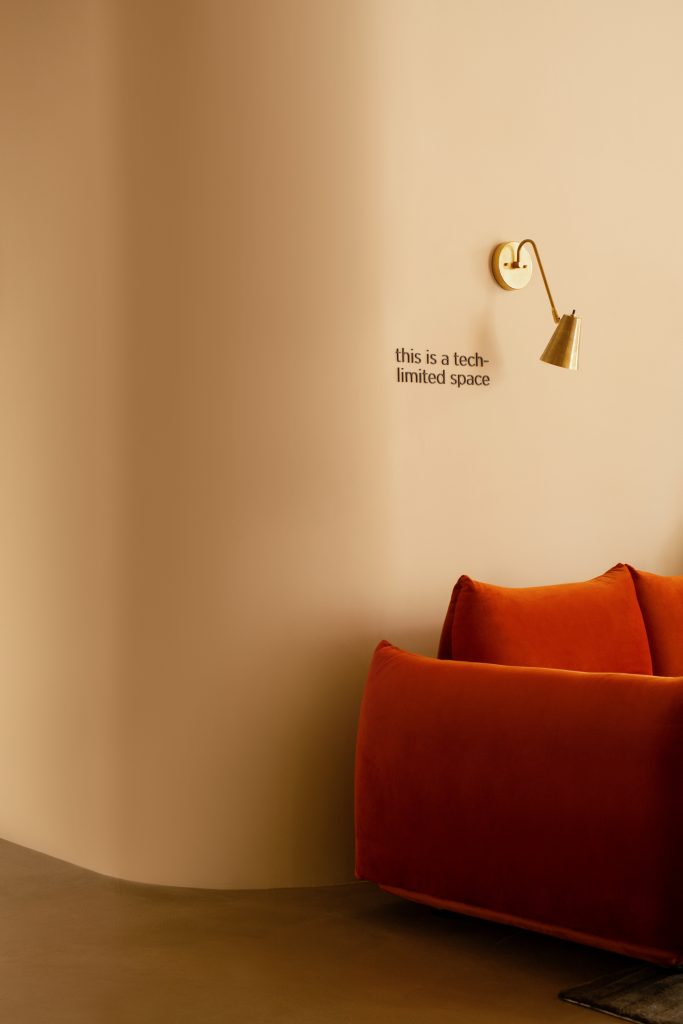 It comes a time in life when I scroll through my Instagram feed and all I see is engagement announcements, wedding announcements, pregnancy announcements, the list goes on but you get the idea. And as content I am with my current life and steadfast single status, with Chinese New Year celebrations around the corner (cue the dreaded dating and marriage questions) and my 24th birthday underway, I do begin to wonder where my love life is headed.
I point out again that this is not a 'problem', but rather that if I had to pinpoint a possible stressor that could lead to a potential upcoming quarter-life crisis, this would be the one. "I'm scared to date," I tell her. "And why is that?" Leung asks. "Because I don't want to be a heartbreaker," I respond. From there a back and forth begins, and what comes out is a reassurance that I'm not a bad person.
A one-stop sanctuary for wellness and mental health, Lythgoe-Zafrullah tells us the impetus for mindish came after experiencing a massive burnout being the high functioning, Type A individual he is. Describing his therapy journey in Hong Kong as "a very shoddy experience," the key to healing he discovered, lies in a holistic approach.
Also see: Travel the world with The Mira Hong Kong's new thematic staycations
"What I realised worked was everything – I hired a counsellor, I hired a hypnotherapist, I hired a coach, and I hired a personal trainer," he says. "I realised that it wasn't really one thing that affected my mental health, it really was a combination of things."
Likening himself to a "self-cleaning robot," he recalls himself as the ideal client – the teacher's pet in a therapy context. "I'll be like, here's what's wrong with me, here's exactly what you need to do, you just need to sign here and I'll be good," he says.
"But the problem here is that with most people, they have to number one, decide who to approach, and number two, they have to then re-brief every person at every step of the way," Lythgoe-Zafrullah continues. "And I often make this analogy: we no longer walk into a hospital and go, 'I want to see a heart surgeon for a triple bypass.' You walk in and say, 'I don't feel good.' Mental health works in reverse."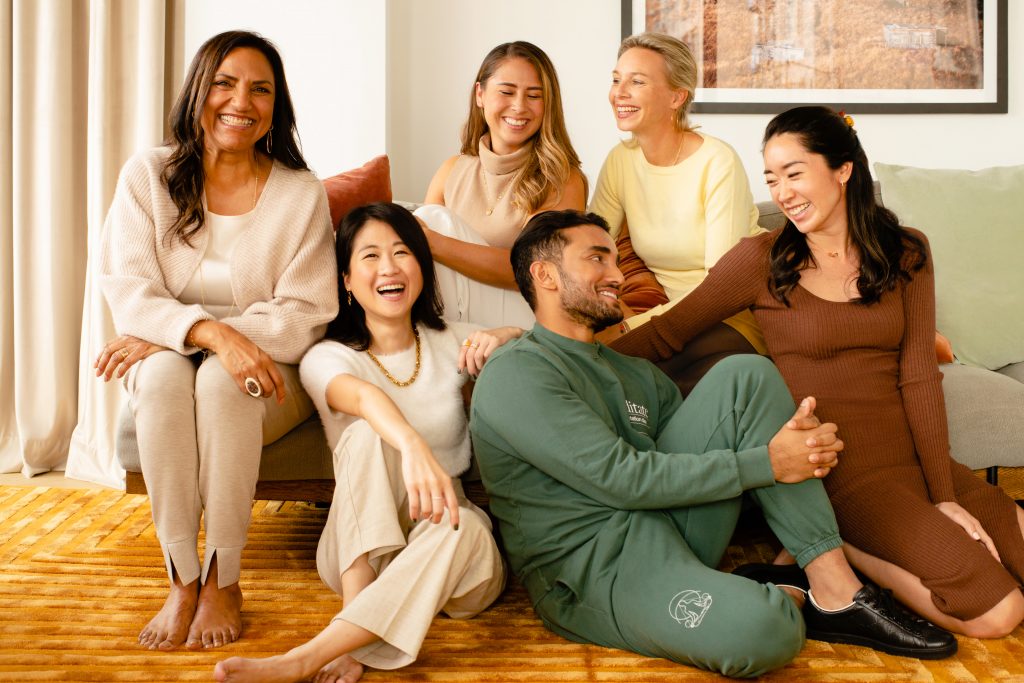 It's this desire to flip the equation and humanise the experience that led to the conception of a Personal Growth Manager. Whether it be setting goals, making plans, or managing memberships, this never before role takes away the onus from the consumer, and extends therapy beyond the four walls and into everyday life.
This brings us to his mission to normalise seeking help, believing that the raison d'être for therapy should not be merely to alleviate misery, which he says seems to be the obsession of most therapists, but rather to bring health and happiness. "I want people to get ahead of their mental health and not just wait till something's terribly wrong to sort of get help. I mean, illness is a part of it too, but for us, health and happiness are really imperative."
"Clean mental health is the quality of life. Mental health is your ability to have the grandiosity of all the material and success and to be able to enjoy it – that is mental health," he says. "When I work with our therapists, I'm always going, 'How can we go further?' Instead of stopping at net zero, how can we go plus 100."
Taking pride in its vast pool of professionals that draw from a range of disciplines, Lythgoe-Zafrullah reveals credibility, fit and shared values as the core criteria for recruitment. Recounting the extensive screening process, his commitment to quality and assurance becomes visibly evident. "We actually had pushback from the recruitment process because people told us it was too extensive," he says. "We did background checks, we did media screenings, we did criminal checks – somebody who was in this industry for 40 years said to me, 'I have never been screened like this.'"
Also see: Talking taboos with an "intimate stylist" in Hong Kong
Recognising the client-therapist fit as pivotal to a successful therapy experience, mindish works to pair members with therapists based on personality types. To do so requires a comprehensive knowledge and understanding of both parties, which Lythgoe-Zafrullah attributes to the lengthy screening process and its PGM approach.
Doubling down on its commitment to credibility is an offering of only research-backed meditation techniques such as Indian mantra meditation, Qigong and mindfulness meditation, to which he explains owes to the intangible nature of therapy. "That's why mental health is always debated, right? Because unlike physical health, you don't see a six-pack at the end," he says. "And in Hong Kong specifically, therapy is not regulated so anyone can call themselves a counsellor or a coach, and so there is a massive variation in quality."
As the saying goes, with great achievements come great sacrifices. Albeit a little dramatic, it goes without saying Lythgoe-Zafrullah has bold ambitions, and mindish, like most businesses, came with its own set of setbacks and challenges.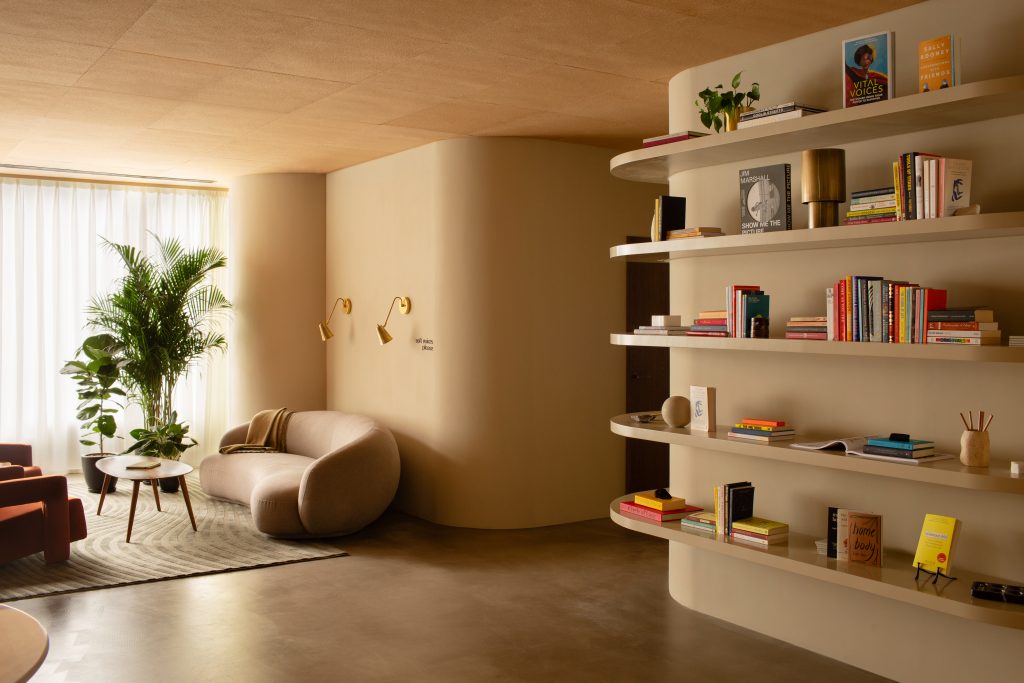 "We negotiated a lease on Star Street and it fell through because someone decided they wanted the entire building," he says. "Then we found a second location… and an existing tenant exercised their rights of first refusal because they wanted more floors. And we had three days to either find a space or we wouldn't have opened in January."
And whilst launching amid a pandemic upheaval may seem like a gamble to most, Lythgoe-Zafrullah tells us otherwise. "I really thought ahead and structured the business in a way that was COVID proof. Meaning I knew exactly what the rules were based on past restrictions so that whatever we did would never be subject to restrictions" he explains.
"It also gives us a competitive edge. Because we don't offer yoga, we can still see it open, and our meditations are allowed to continue because it's not under the list of services that are restricted."
Asked what his key to happiness is, Lythgoe-Zafrullah's response is simple: "People… Surround yourself with good people."
Also see: 5 powerful crystals for battling toxic people and negative energy