Cover story: Go Joon-hee on her signature hairstyle, YouTube channel and future plans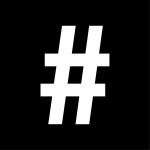 By: #legend
September 3, 2020
Go Joon-hee has never been afraid of the unknown. From chopping her hair short and creating her now-iconic pixie cut to striking out on her own with a YouTube channel, this actress rises to every challenge. Danny Kang speaks with this trend-setter to find out how she does it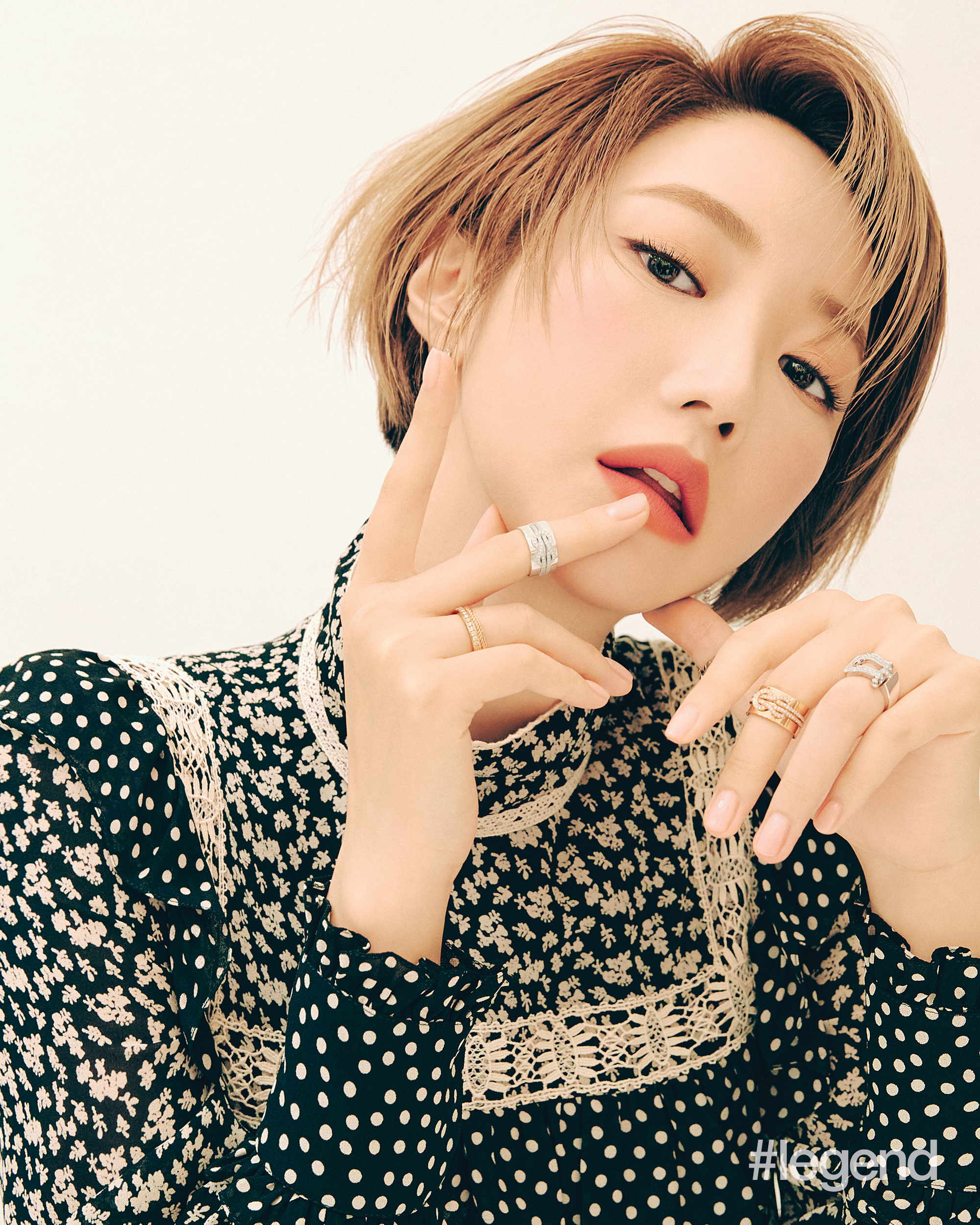 It's one thing to be successful in the entertainment industry, but it's a whole different ballpark to be an icon. South Korean actress Go Joon-hee is one of few who has risen to icon status after chopping her hair into a daring bob in 2012, bringing about what is now known as "Go Joon-hee Short Hair Syndrome­" – sending women across Korea and beyond rushing to their hairdressers for the same pixie cut. As a style icon, the actress has had countless outfits documented in the press, setting trends both on the red carpet and off it.
Born Kim Eun-joo, Go got her start in the entertainment industry as a teenager in 2001 by modelling school uniforms. The model made an easy transition into acting in 2003 as Jo Young-ji in the TV series Breathless. After taking the Go Joon-hee name from her character in the 2006 TV series What's Up Fox?, she has since gone on to capture the hearts of audiences in shows including She Was Pretty and We Got Married. Last year, she starred in Possessed as Hong Seo-jung, a psychic medium who joins forces with a detective to hunt down the ghost of a murderer who was executed 20 years prior. Not one who's afraid of change, Go has ventured into uncharted waters ­– YouTube, that is – in an effort to interact more closely with her fans.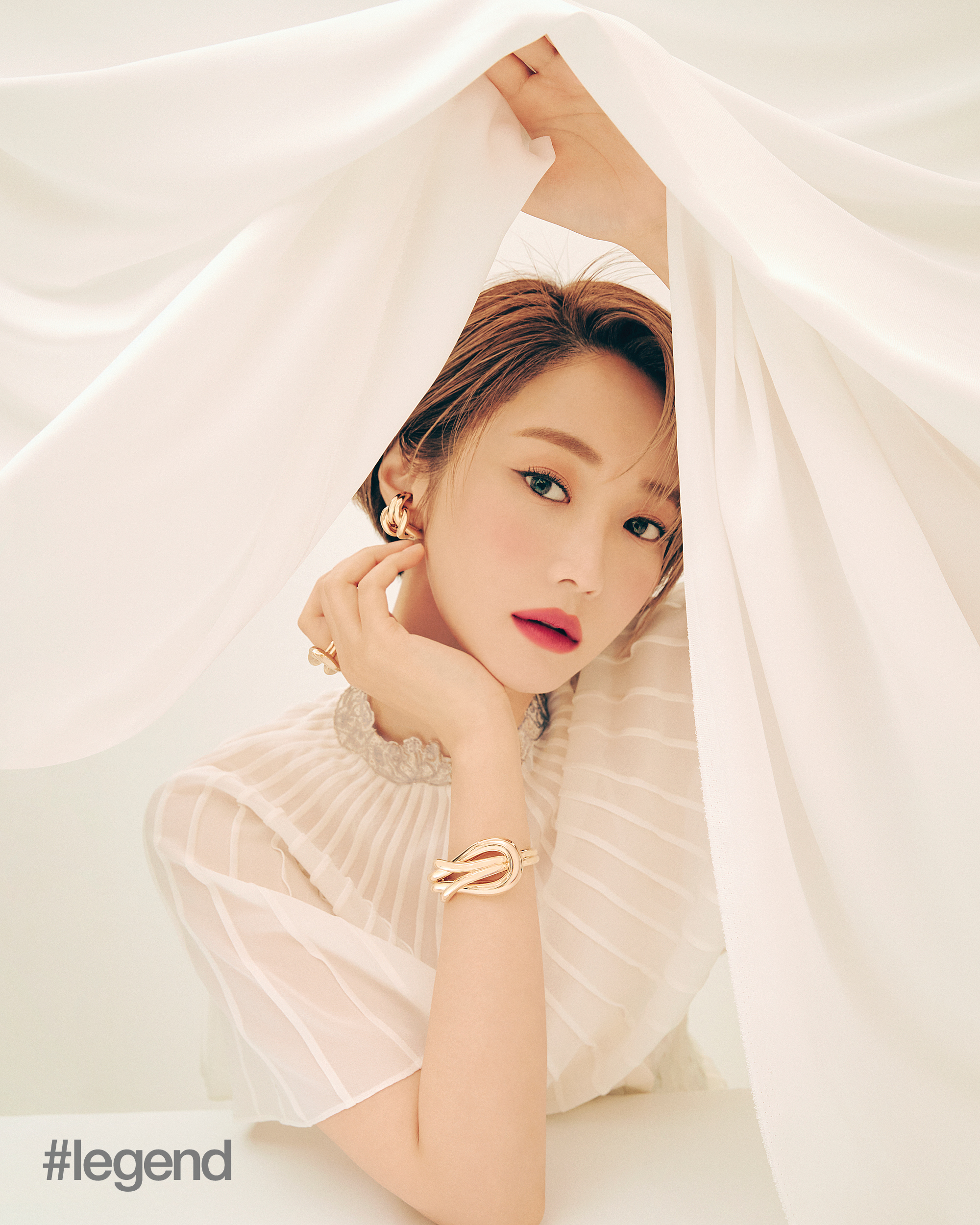 How are you doing these days?
I recently started my YouTube channel and I'm really enjoying it. Before I started it, I was a little worried – but it turns out it's a lot of fun. I hope you guys get a chance to join me there and check it out!
You actively communicate with your fans and you seem to enjoy showing various sides of yourself on your channel. What made you decide to start it?
After getting a couple of people suggesting that I start one last year, I debated for quite some time as to whether I should do it or not. I didn't really know where to start. There's a lot to consider when shooting on YouTube, from planning content to shooting it. I was used to being an actress where I create something based on a script that I'm given and through my interactions with other producers, directors and other actors. YouTube is something where I had to plan and create content from scratch by myself, so it was a bit difficult in the beginning when I was unsure which direction I wanted to take my content.
Now, it's become a bridge for me to communicate with my fans and I'm enjoying it. There's reciprocity where I can ask them what they want to see from me and what they'd like to know about me on Instagram, and I create content on YouTube based on that feedback.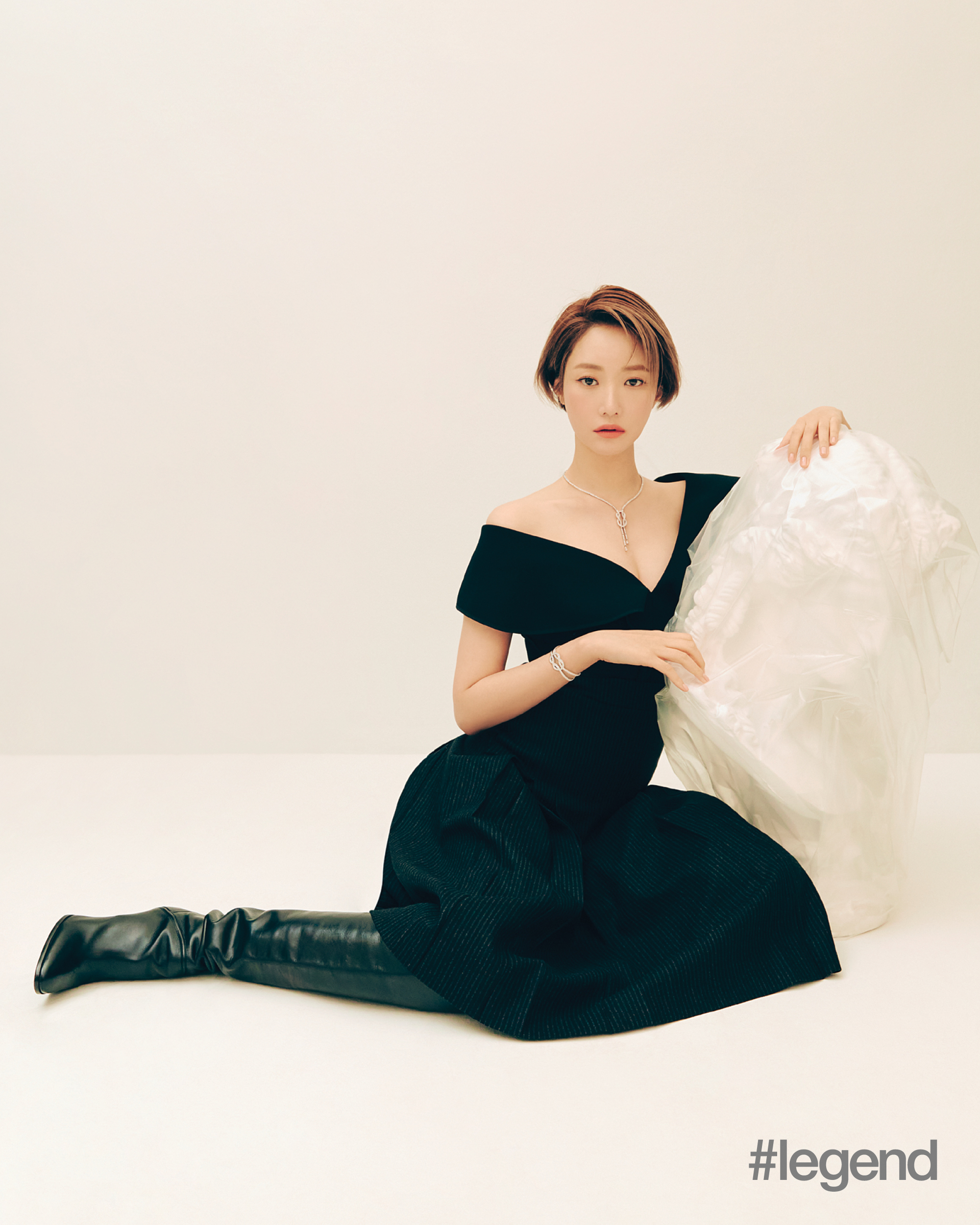 Your channel is gaining traction among viewers for your down-to-earth personality and its unique retro videography. How did this come about?
My producer friend and I just lay out ideas and make the videos together. We wanted a retro vibe from the beginning, as that is something that interests those of our age group, but we don't really have a fixed concept. We're just experimenting as we go along.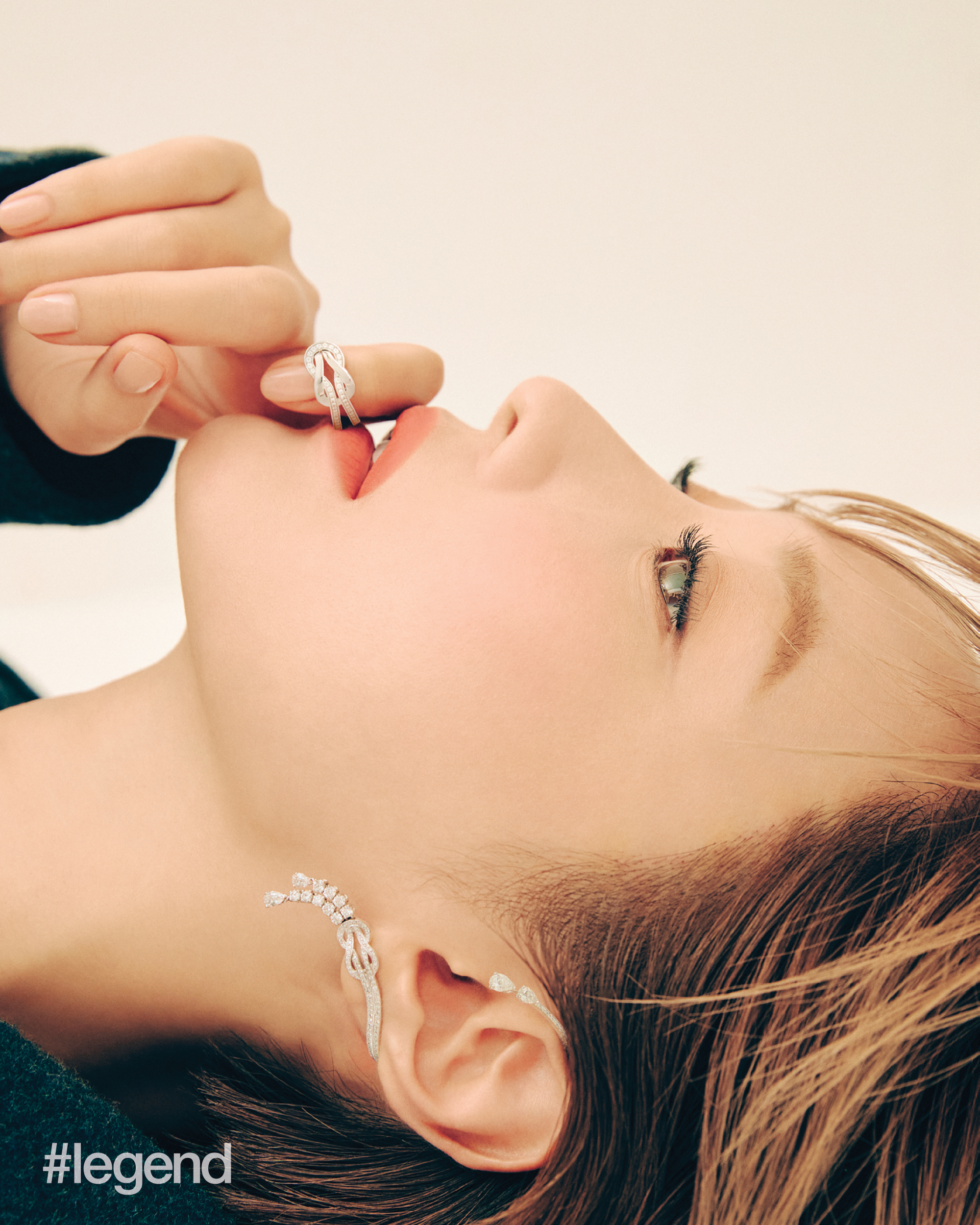 You seem to have a lot planned for the future. What would you like to achieve?
This channel is the first time since I embarked on my acting career that I've had the chance to communicate with my fans. Rather than making videos to achieve any big or small goals, I just want to take my time, keep this up and continue having a great time with it.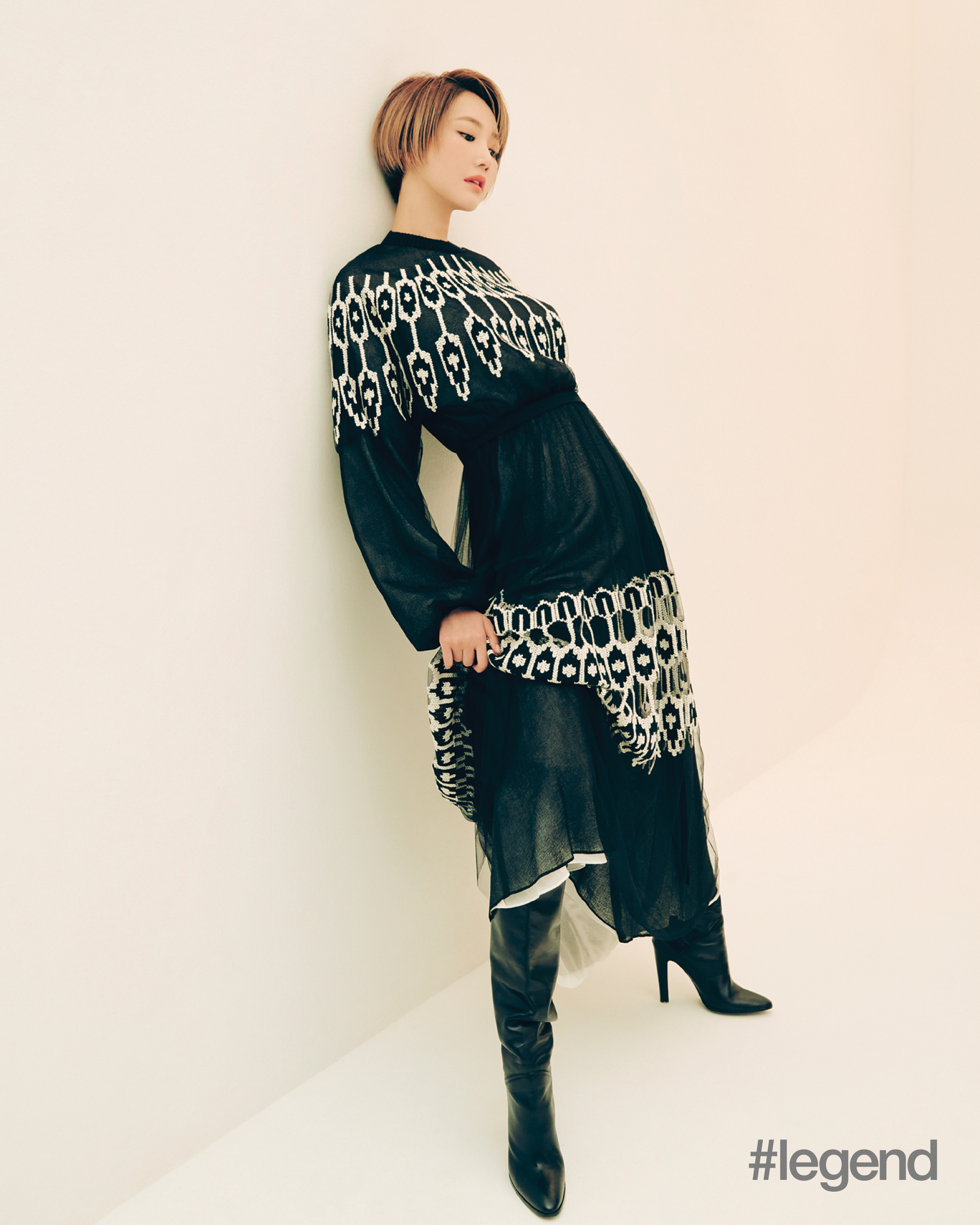 YouTube has been a new adventure for you, but throughout this new experience, you've kept your iconic hairstyle. How do you feel about salons calling this cut "Go Joon-hee hair"?
The response was definitely not intended when I cut my hair, so I'm still very grateful and quite awed when people mention it. I'm really honoured that people named the style after me, even though there are others who have the same hairstyle.
Do you ever feel pressure to keep your hair short because it's become so attached to you?
No, I've never felt that pressure. I like to experiment with different hairstyles, so if I want to try something new, I usually will just go for it.
If you were to try a new hairstyle, what would it be?
Since I've been trying everything I want to try, there isn't a specific hairstyle that I want to try at the moment. I dye, bleach and perm my hair whenever I want – and sometimes I definitely encounter some hair failures! But hair grows back eventually, so I don't really mind.
How do you generally style yourself when you're not working?
Natural – not too much, not too little. I wear trainers a lot because I like comfy outfits.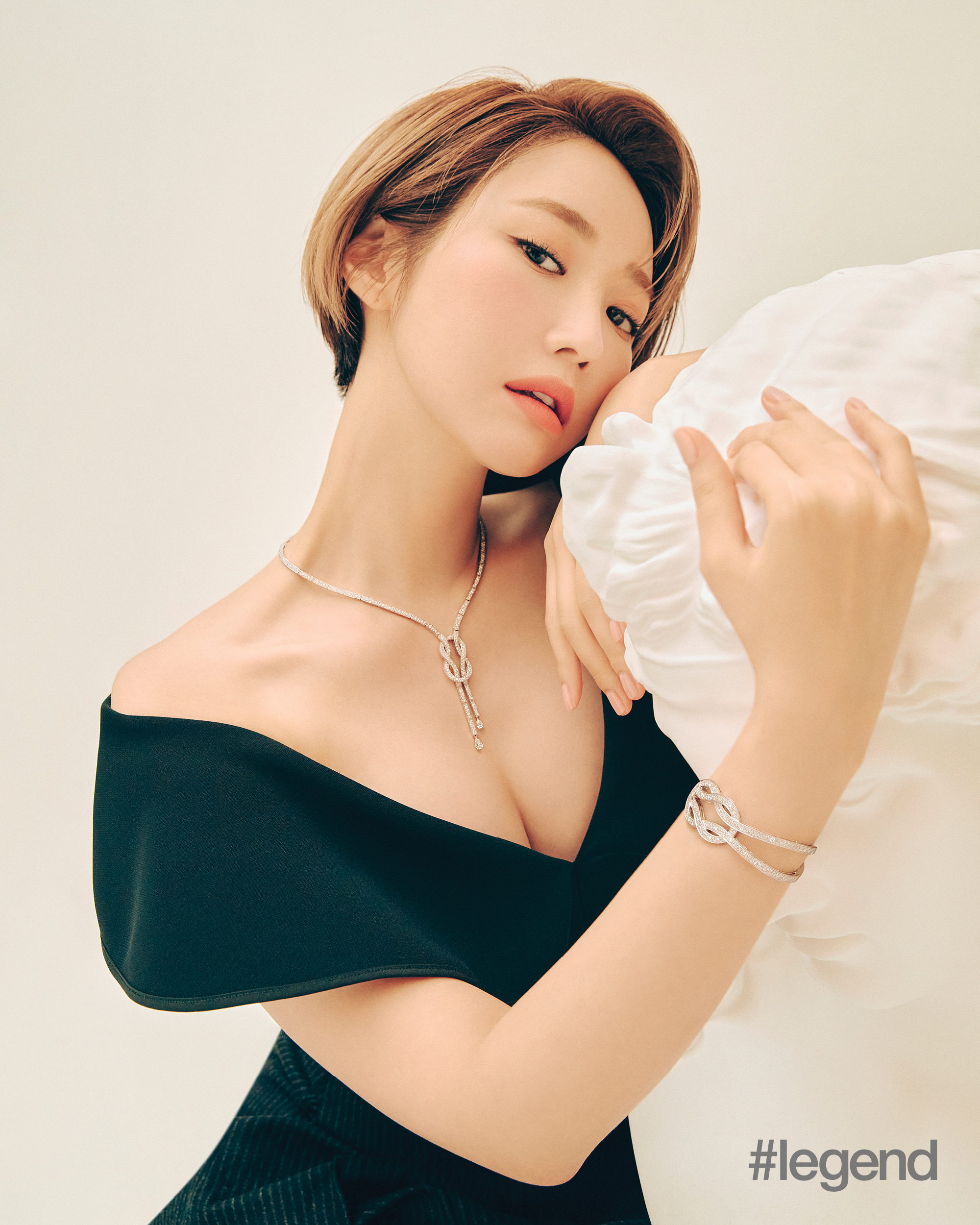 As an actress and as a woman, how would you like to be remembered by people?
I know I can't be a good person and a good actress in everybody's eyes, but I do hope that those people who love me now will love me to the end.
How would you sum yourself up in a hashtag?
#GoJoonHeeGo – because I if I decide to do something, I just do it. It's also why I decided to use this as my YouTube channel name.
Your acting career started by chance. What do you think you'd be doing now if you had not been scouted at the school uniform shop?
I've never thought about this, so I think I'd still end up doing what I'm doing now – acting.
What has been your most memorable acting role and what kind of roles do you hope to take in the future?
My most memorable role was as Na-mi in the film Intimate Enemies by director Im Sang-soo. I attended action classes for this role and everything on the set was really amazing. Recently, I have thought it would be cool to challenge myself with a role that has more actions and stunts, so I'd like to do that in the future.
What's a principle that you try to live by?
It's not so much a principle, but more something that I've learnt from life and work, which is to only remember the things that I want to remember – and forget the things that I don't.
How about the tough times? What's been your biggest source of support in moments of difficulty?
Positivity. I tell myself that tomorrow is going to be a better day than today. I also have my loving family and friends who always support me. I'm continually grateful for their support and I try to keep a positive mindset that everything is going to work out.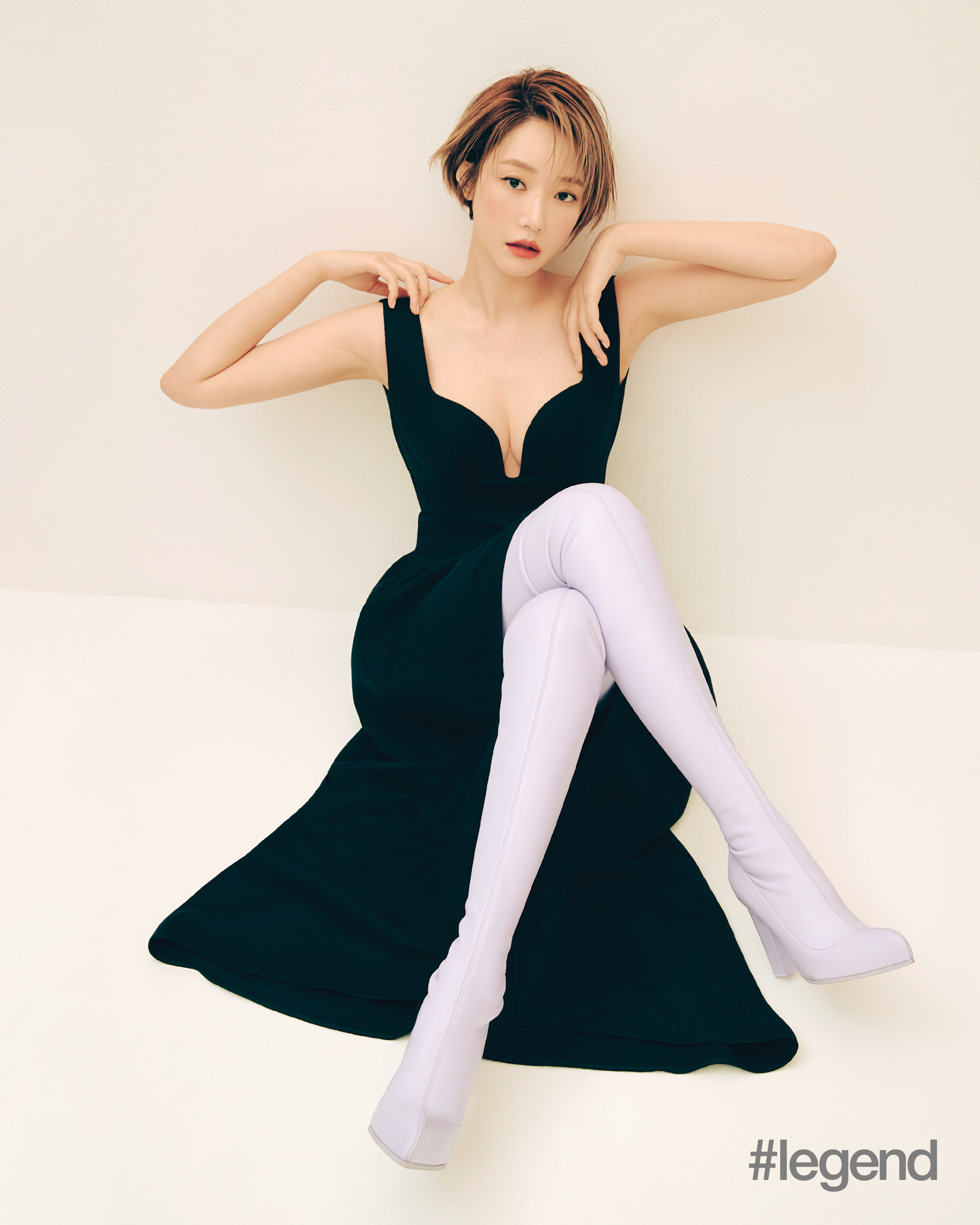 This year has been a tough one for many. Would you like to say any words of encouragement?
I know that everyone is having a hard time because of the pandemic, but I hope we can all stay positive. I think it's a good chance to reinforce good habits like washing our hands frequently, which is something we all tend to easily forget, and also to check in on those around us. I hope that all of us can stay positive in these hard times. Always stay safe – and I hope everybody stays well for the rest of 2020.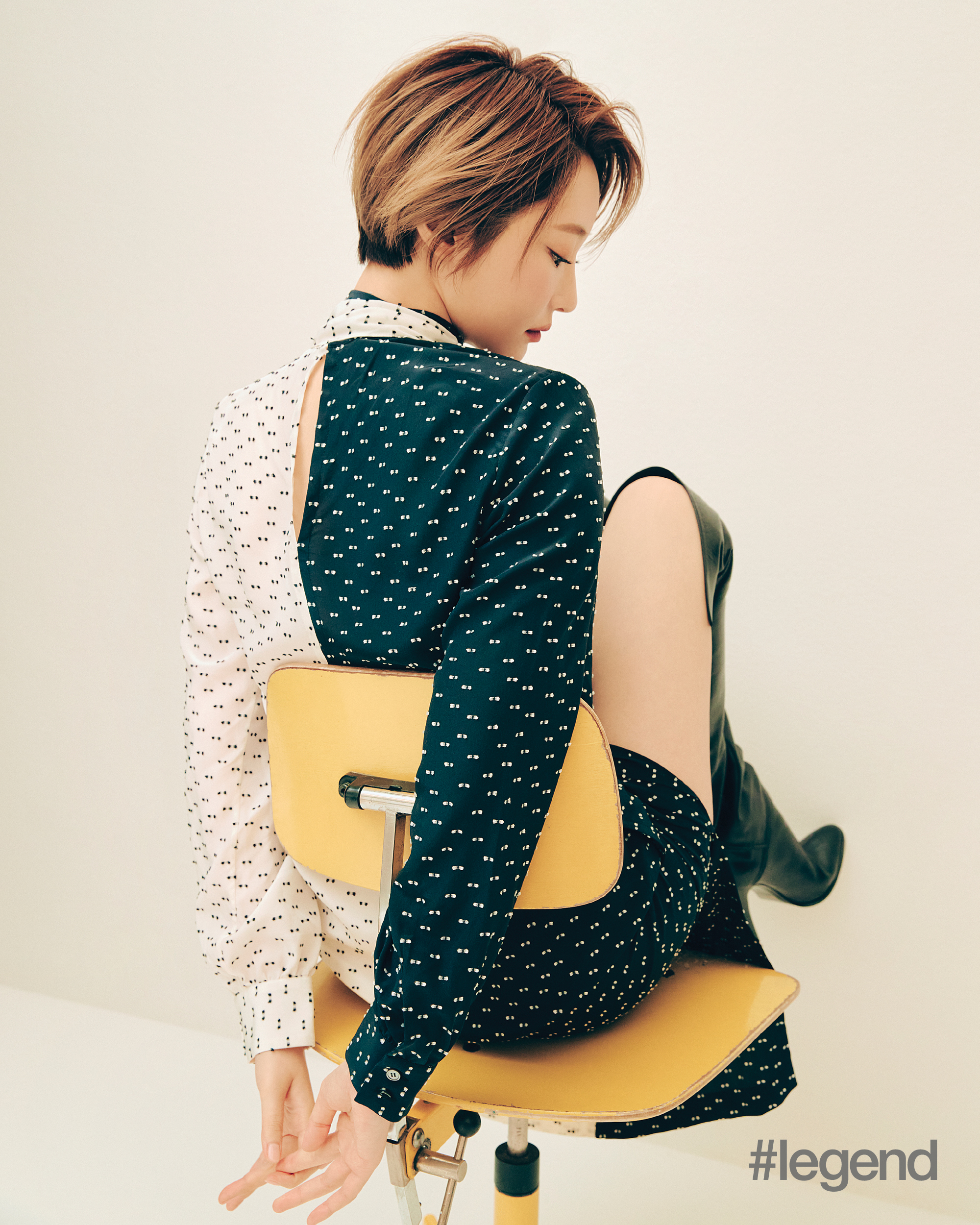 CREDITS
Photography / Sangmi An
Creative Direction / Gordon Lam
Artist Management & Stylist / Boyoung Song
Hair / Heungkwon Baek
Make-Up / Anna Lee
Coordination / Legend Entertainment Group