Cover story: Donnie Yen – from national treasure to global phenomenon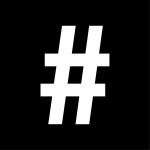 By: #legend
January 3, 2017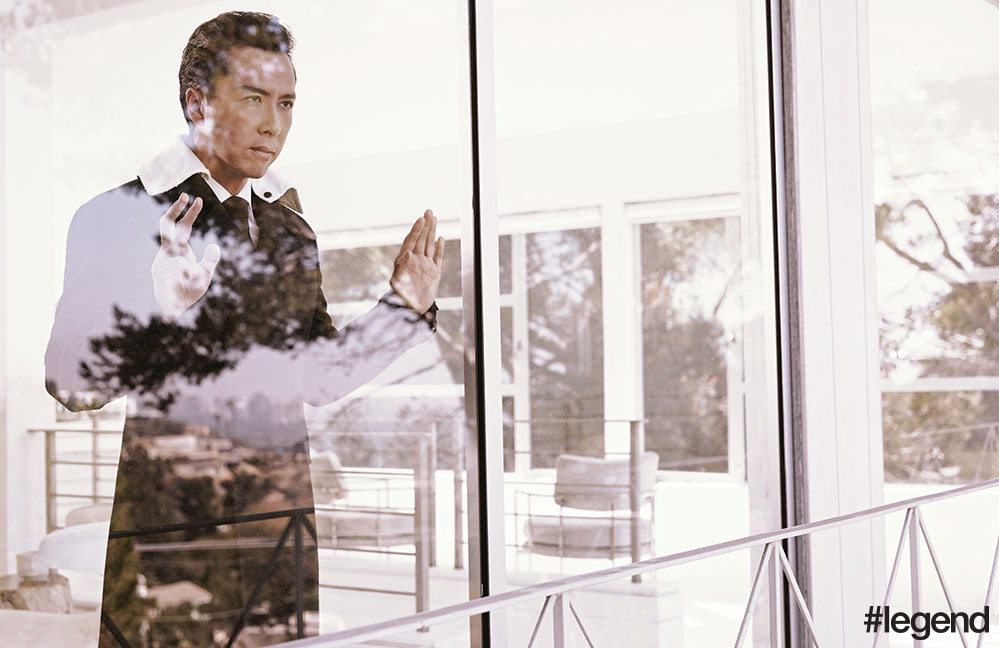 Donnie Yen is something of a national treasure. Mention his name and the first image that springs to mind is of his technical prowess in the martial arts. His participation in this film genre has made him not only popular in Asia but also around the world. He is a cultural phenomenon.
Yen is the sum of many talents. More than a sword-wielding, kung fu practitioner, he has also enjoyed a long and illustrious cinematic career as film director, producer, actor and action choreographer. His career is now in another upswing by virtue of his star turns in Rogue One: A Star Wars Story and now xXx: Return of Xander Cage.
Though blessed with spectacular success today, fate played a leading role in Yen's making. Following 16 months of wushu training in Beijing, he visited Hong Kong before heading home to Boston. Too late. The fast-acting city had Yen in its clutches following a momentous meet with martial arts film director Yuen Woo-Ping.
Together they would forge Yen's image in his debut, Drunken Tai Chi. The film established Yen's credentials as a leading man in Chinese cinema, which he later leveraged into action-packed spectaculars such as Iron Monkey, Flash Point and Legend of the Wolf.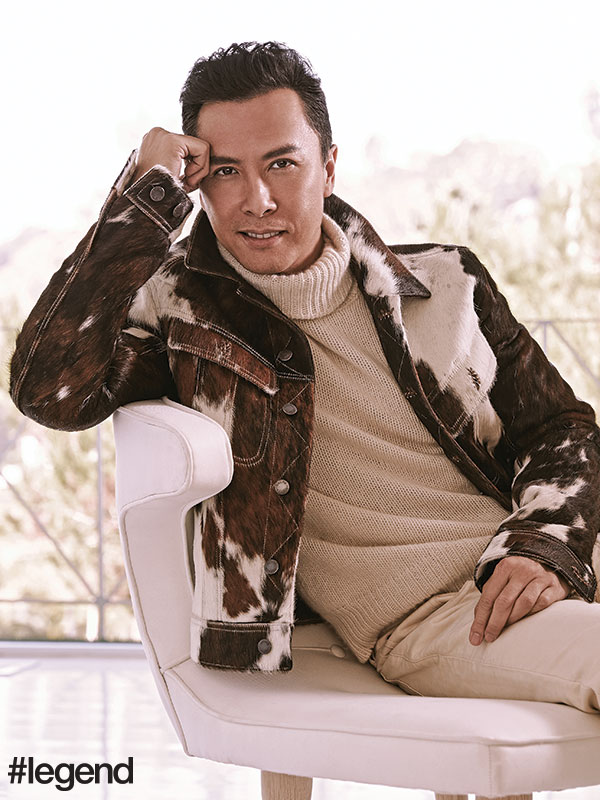 For many years Yen has enjoyed a significant presence in the film industry. He co-starred in Zhang Yimou's Hero, where he duelled with Jet Li. It was a vehicle to deliver his charisma and magnetic presence to the emerging mainland Chinese market. Notably, he has also played the role of Ip Man, cementing his role as an action hero that would find box office success not only in Chinese markets but also with audiences worldwide.
And it is this global appeal that explains why Yen now makes waves in Hollywood. While he is no stranger to the American film industry, Yen was thrilled to take on a coveted role in Rogue One. He has received plaudits for his portrayal of Chirrut Îmwe, a blind monk and rebel warrior through whom The Force runs deep.
When Yen spoke to #legend he was firmly in the here and now, hushed about future film projects and eager to chat about all things Vin Diesel and Triple X. As you read this, the movie will be only days away from its launch.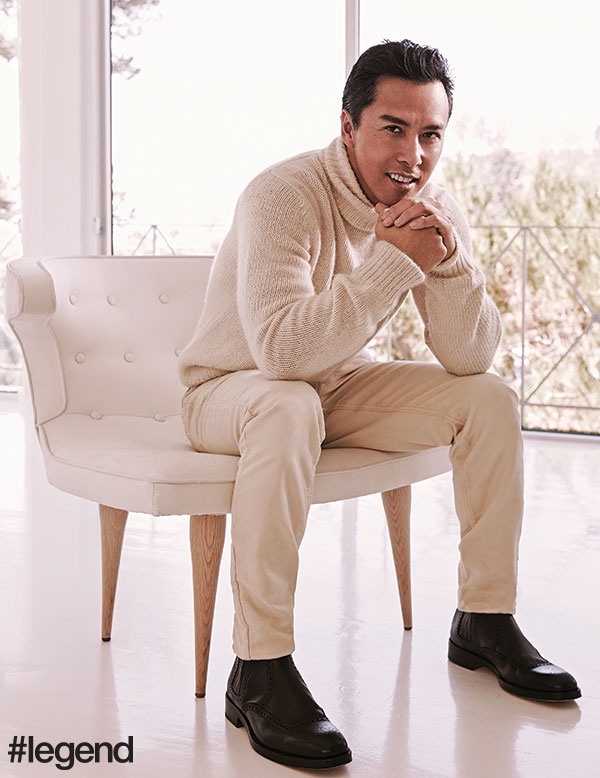 Read on for details of Yen's martial arts childhood, his goal at the outset of making every film and why fatherhood is the most rewarding role of his life.
Growing up, how did you become interested in martial arts?​
As a kid, especially living in Boston's Chinatown, I was drawn by curiosity to what was around me. That's really how I formed a wide knowledge of different fighting styles. I never thought about being an actor but, living in Chinatown, one of the sources of entertainment during that time was Chinese theatre. I basically watched every kung fu movie that came out during my teenage years, maybe one or two movies a week.
My mother teaches traditional martial arts, especially tai chi, and she also studied other types of Shaolin wushu. I was surrounded by these kinds of influences.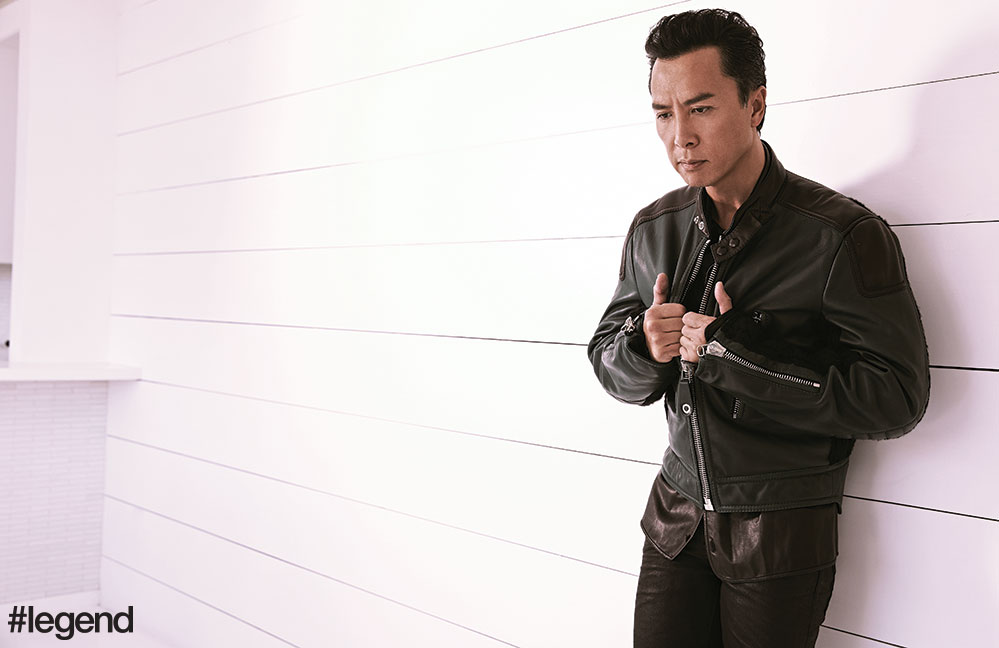 You star in xXx: Return of Xander Cage with Vin Diesel. What motivated you to take on the project?
I have not done many English-speaking films. The ones that I've done never really gave me an opportunity to show other sides of my personality. Most audiences in the West see me as Ip Man or a traditional martial arts hero who is lethal but very composed. That's a cliché. 
I wanted to show that I can play other kinds of roles, aside from the traditional martial arts hero. I felt that it was a perfect platform for me.
For example, when I was on Jimmy Kimmel Live talking about Star Wars they were surprised to learn that I'm quite Western and that I grew up in Boston. It's the same with my wife too. She grew up in South America, speaks fluent Spanish and works in Toronto. Our lifestyle and who we are, while traditionally Chinese, is also Western.
What was the on- and off-screen dynamic with Vin Diesel?
When I learned about what role I would play, and understood that I would have a lot of on-screen interaction with Vin, the number one thing that came to mind was that I had to whip myself into shape. Since this is a Vin Diesel project, and since this is Triple X, everybody will be showing a lot of skin. It's not that I was not in shape at that time, I'm diligent with my physical regime, but for the last seven years I had been doing films that didn't require me to have my shirt off. On set, I didn't know what to expect working with Vin. But when we first met, we hit it off. He really liked my work. Meeting him, his wife and their children was wonderful. It was a very warm welcome. Even during the creative meeting with the director, he asked me what I felt about the scenes and any ideas I might have. That was a great beginning and obviously throughout the whole process we also had a lot of fun.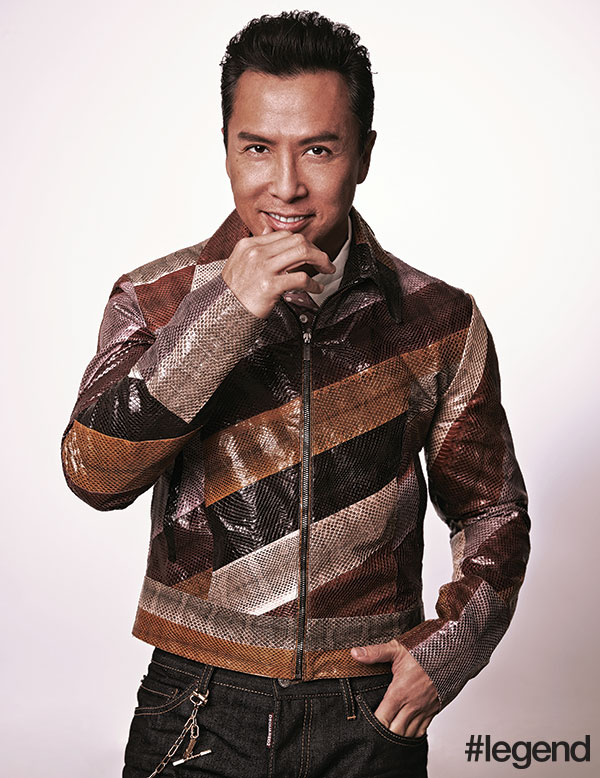 One of the most notable milestones you have reached was the handprint and footprint ceremony at the TCL Chinese Theatre Hollywood Walk of Fame. What was that experience like?
Obviously that was awesome. As an actor, these are the kinds of things that motivate and reward me. Aside from creating movies that become huge hits, it really means something that the industry acknowledges an actor's contribution in such an iconic way.
Due to your role in Ip Man you are credited with the revival of Wing Chun schools. Does that surprise you?
To be honest, I have never thought of myself as an ambassador for any particular martial arts style. This may come as a surprise, even though I grew up as a martial artist and that most of my movies promote martial arts. I try to make the best movie and play the best character I can. If that character just so happens, like Ip Man, to be a grandmaster of Wing Chun, then by all means that's great. But I never start out with the intent to use films to promote martial arts. That goes beyond what I really want to do as an artist. Martial arts, for sure, is something that I grew up with. It's in my blood and this is a lifestyle that I practise but that is not my focus. My career is as an actor and a filmmaker. So whatever film that is, if it promotes something that's part of it, and some people enjoy and they find themselves both physically and spiritually inspired, by all means that's great.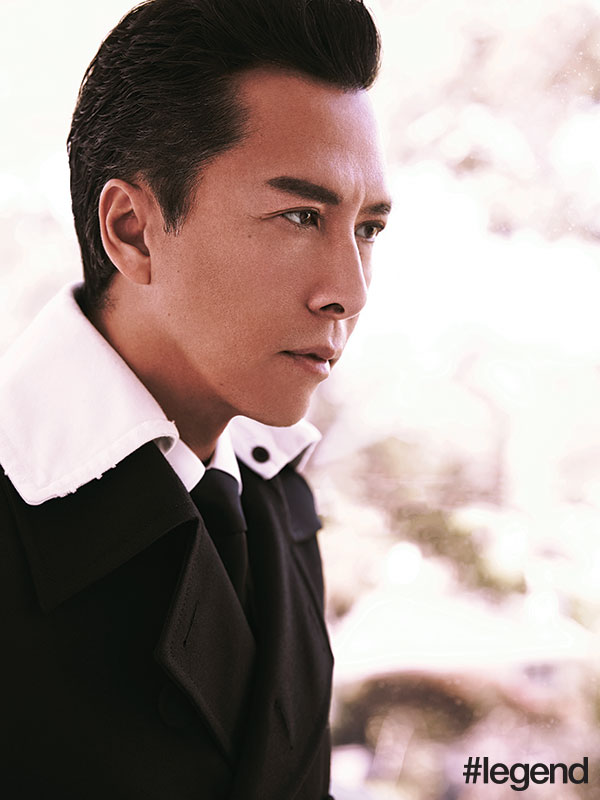 Having a son and daughter, Jasmine and James, you're a proud family man. What is the most rewarding part of fatherhood?
The most rewarding part is that they bring me peace. They keep me grounded. The older I get, the more my perspective on life changes. For me, it's about the children. I look to them for harmony, inner peace and joy. As human beings, we get stretched out because we have desires. At times we take things for granted and become less appreciative. Spending time with kids, even if they're not your kids, reminds us what are the most important values.
Having done so much, do you have goals you would like to achieve?
I don't really have an immediate goal. I just want to inspire as an actor. I've done so many films and, after a while, after all is said and done, it's about doing something that is challenging and different. I just want to inspire. Even with a greater global influence, I want my films to make people happy, to motivate kids and convey a positive message. When you do a film like Star Wars or Ip Man, it inspires so many people. People look at me and I am able to bring so much joy. At some point, it celebrates so many of these good core values that people sometimes neglect.
Who is your legend?
There are many people I could mention. In the martial arts, it's Bruce Lee. The older I get, the more I admire many other people and other kinds of people. They can be anybody, from a musician, to a writer, to an actor, to a politician, to a businessman; anyone who has strength. I'm not talking about physical strength, but someone who is a responsible, capable and global citizen.
CREDITS
Photography / John Russo
Creative Direction and Styling / Paris Libby
Grooming / Diana Schmidtke at Something Artists
Styling Assistant / Alexander Uloom
Photography Assistants / Jason Bush and Tas Limur