Digital cover: The shape of water – Yvette Kong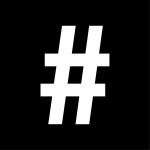 By: #legend
August 3, 2020
Competitive swimmer Yvette Kong Man-yi, who has broken numerous swimming records since the age of 13 and who represented Hong Kong at the 2016 Summer Olympics in Rio de Janeiro, is certainly no stranger to the spotlight. Having graced countless covers of local and international newspapers' sports sections, Kong makes her fashion cover debut with #legend, where she plunges into the ocean of style. Sitting down with this incredibly resilient woman, now 27, we discover her fluid identities, from elite student-athlete, Olympic swimmer and mental health advocate to philanthropist, TED Talk speaker and beyond.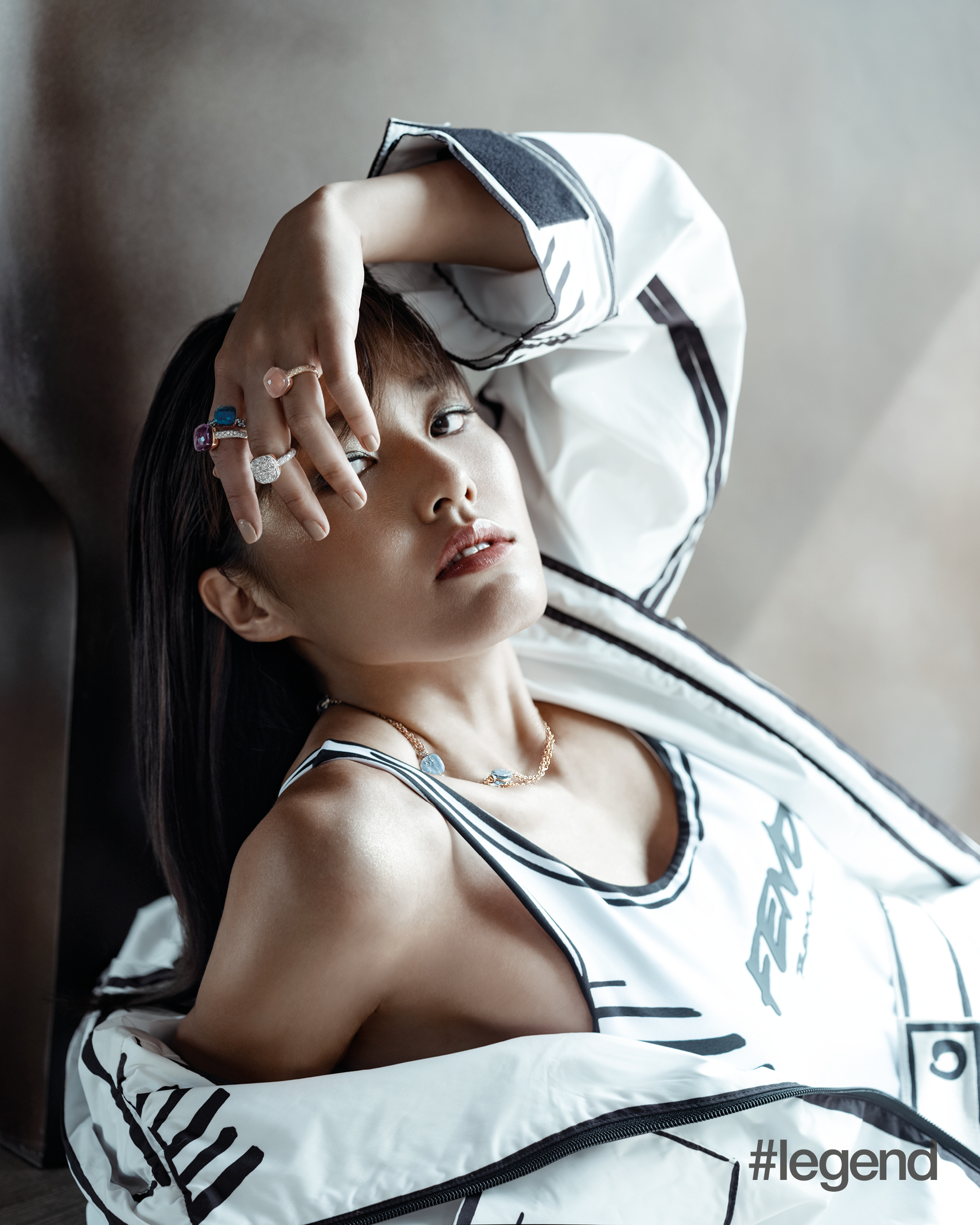 When did you start swimming and what's the biggest challenge you've encountered in your career so far?
I learnt how to swim at age three and started doing it competitively at 11. Being a student-athlete, there were a lot of challenges. But if I have to point to the one biggest challenge, I think ultimately it's myself. Sometimes, beating your personal best is hard. As an athlete, you try to achieve a certain standard and when you reach that, you'll go for another one. It's just a relentless pursuit of goals, constantly redefining what success looks like. For me, the challenge is finding the balance – when to push myself to overcome my personal best, and when to be like, "Hey, I've done a pretty good job, high-five to myself!" and then celebrate the success and ask myself what's next.
Having spent most of your childhood and teenage years in swimming, did you ever wish you had more time for other things in life?
There's definitely a cost involved in competing in sports at a high level. I think there's a cost to everything. To me, it's just a question of if you accept that cost. My quick answer is yes. If I had a time machine and I travelled back 20 years ago, I'd probably still follow the same path and be very thankful about it.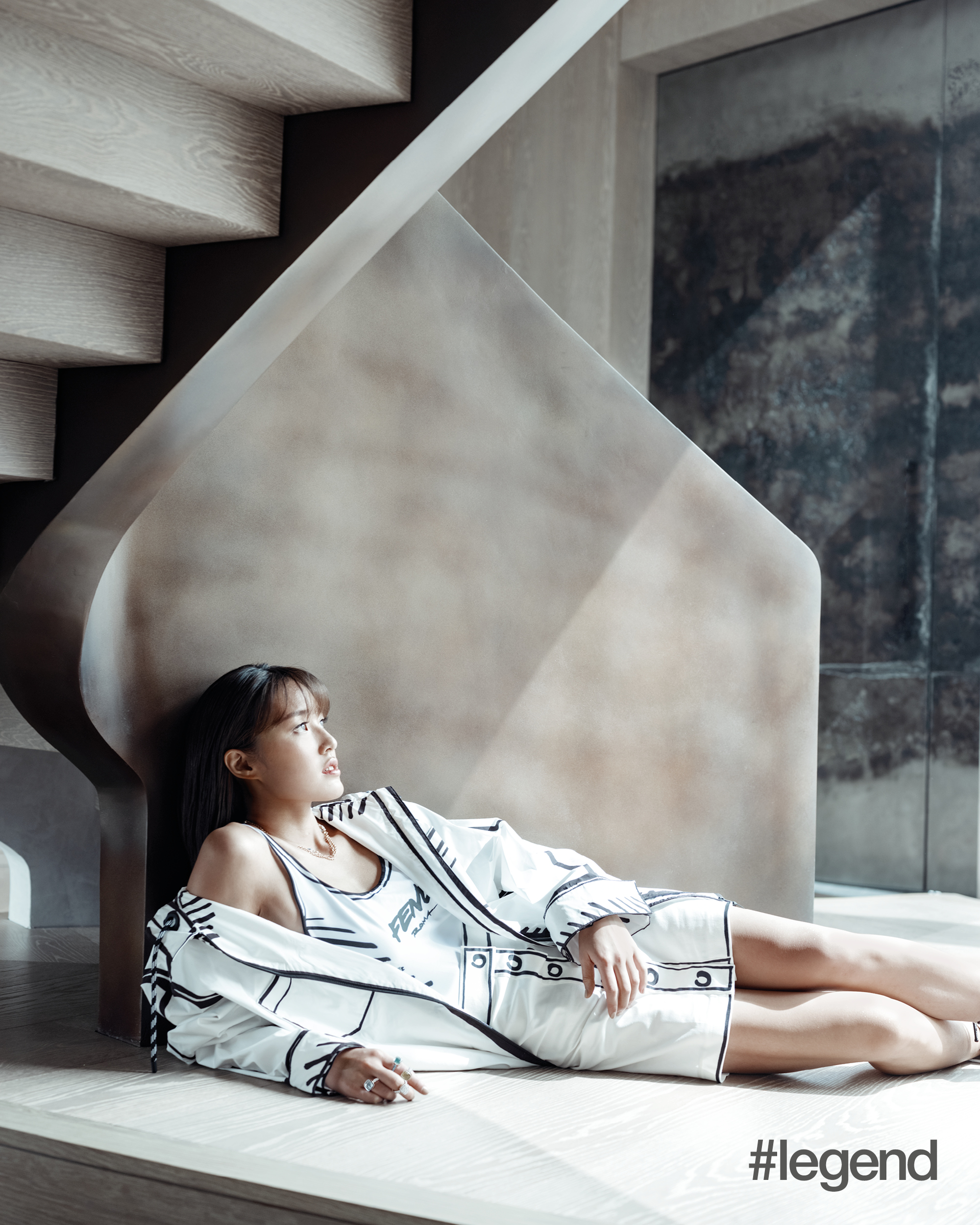 It was a long time coming when you finally made it to the Rio Olympics. How was the preparation process, mentally and physically?
I graduated from UC Berkeley in 2015. Back then, I wanted a fresh start because I wasn't doing so well [in swimming] in those five years or so. I discovered Edinburgh University in Scotland on the internet. They didn't have any Olympic-level athletes yet, but they had good breaststrokers and it's a stroke I'm better at. So I just knocked on their door and went from California to Edinburgh. That was a year full of adventures! I joined the group as the only Asian and spent the year building friendships with the Scottish team – got a wee bit accustomed to Scottish English and very much to haggis… [laughs]
And I trained a lot. I would say I really drastically switched my lifestyle and training philosophy to take a chance at making the 2016 Olympics. I tried two times before, for the Beijing Olympics and London Olympics, but I didn't make it. I was thinking to myself that I would give it one last chance for the Rio Olympics, so I would have no regrets in trying to make my childhood dream come true. Whether I made it or not, I could leave the sport without any regrets. With this mentality, I upped my training to 30 hours a week. I changed my diet and I ate six times a day. I worked a lot on my techniques. I dedicated that one year fully and solely to the Olympics.
I even stuck a huge Olympic Rings poster right in front of my bed, so it was the last thing I would see every night and the first thing I would see every morning. The poster definitely helped, because I had to wake up at four or five in the morning in Scottish weather. It was a constant reminder of committing to having no regrets – to being "a woman on mission", as my coach would describe me. There was no stopping. I just had this burning desire to just try, even if I failed again. At least then I would have done my very best, so one day I could leave the sport without any regrets, resentment or what-ifs.
That year turned out to be a magical year for me. I performed better than I thought and I actually made it to the Olympics A-cut. There's the automatic cut and the B-standard cut. If you make it to the A-cut and you are the one of the two fastest from a country, you automatically make it to the Olympics. After six years of no improvement at all, I surprised myself and finally made it to my childhood dream– and I was very, very thankful.
Apart from that Olympic Rings poster on your wall, what else keeps you driven and motivated?
The main thing that keeps me motivated is the support I receive from people around me. They are my source of strength. I don't really know how to repay them, other than doing the best I can and standing by them…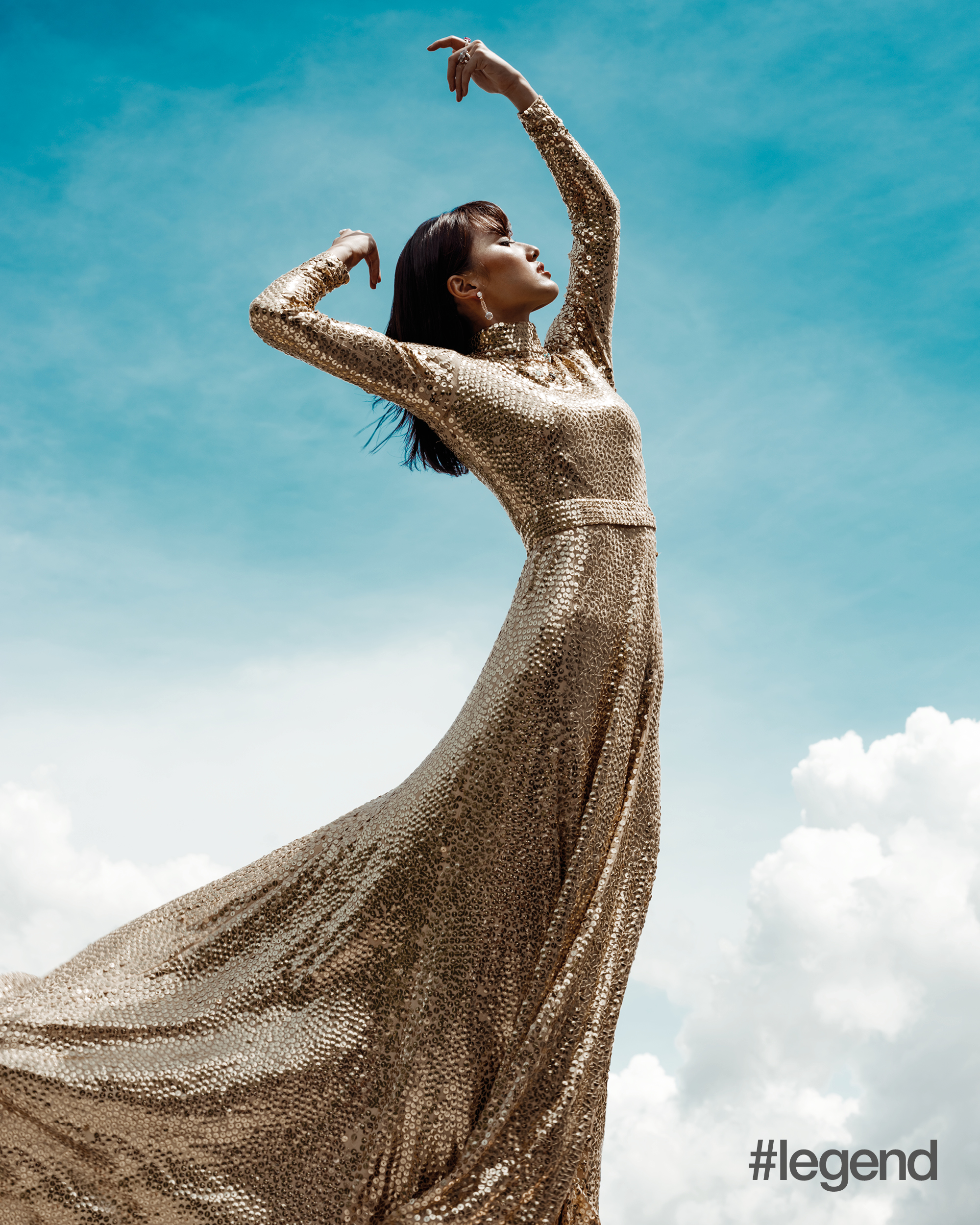 How do you juggle your personal life, studies, swimming, philanthropy and everything else?
Growing up, I loved being entrenched in different areas. I had swimming, studies and different things going on. There are two very practical things that keep me going forward. The first is efficiency, and the second is work-life balance or recovery. For efficiency, I try to do things that adhere to the 80/20 rule, aka the Pareto principle. By 80/20, I try to identify what inputs are potentially most productive and make them a priority. For work-life balance, I think recovery is very important but often overlooked. As athletes, sometimes we train to a point where we break ourselves. But I think it's important to say, "Hey, what's the balance here? Should I take a rest or should I push through?" I think gaining that self-knowledge has been very crucial.
You've adopted wing chun into your exercise regimen as well. How did you come across it and how did this complement your swimming training?
I came across wing chun through a bit of serendipity. I always liked martial arts and I love watching Bruce Lee's movies, and only to find out that most of the kung fu styles are relatively time-consuming to learn and fit into my existing swim/study schedule . Knowing that, my Sifu introduced wing chun to me, which has a lot less movements. I first learnt it when I was 12 or 13 years old, but it wasn't until I got more serious about swimming that I started to adopt it as a cross-training technique to help strengthen my back muscles.
When you get to the higher level of swimming, like Olympic-level swimming, details really make a difference. For example, if I can reach my arms one centimetre longer, I might gain 0.2 seconds – and that makes a big difference. Wing chun is always so precise. The movements are quite small, so you really have to tune your attention into each movement and make sure that it's coming out in a way that's precise but also powerful. That kind of muscle control helped me with the high-level competitive swimming. I learnt to use different parts of my body, like the small muscles in my back, for example, to do a certain movement in my swimming stroke – just to give it the slightest edge. There's also the mental or emotional side, which keeps me grounded. Compared to other kung fu styles, wing chun's movements are more subtle and slow – you can complete the whole set of "Siu Leem Tao" (using the least physical effort but utmost purposeful thoughts to control your fists or movements) within the size of a mahjong table. You really have to be grounded and be very bodily aware to be able to produce the set of precise movements.
Another thing I picked up was that you have to be very sensitive and tuned-in to your surroundings for both sports. For swimming, you have to feel the water and make micro-adjustments that you may not even be conscious of. And for wing chun, when you practice chi sau [the "sticky hands" training technique], you have to feel your opponent in order to make a move. The two sports have a symbiotic relationship. In wing chun, if you exert too much power in your movements, you'll end up losing balance and become less powerful. It's just like when you force your stroke, you won't be able to "catch the water" – which means you won't be efficient.
I think the water has a very special element where you can't really fight it. You can only go with the flow. It humbles me to apply that in life, too. You can't force anything in life. Like chi sau, you just need to constantly maintain an appropriate amount of power, sense your surroundings and be adaptive to life's happenings.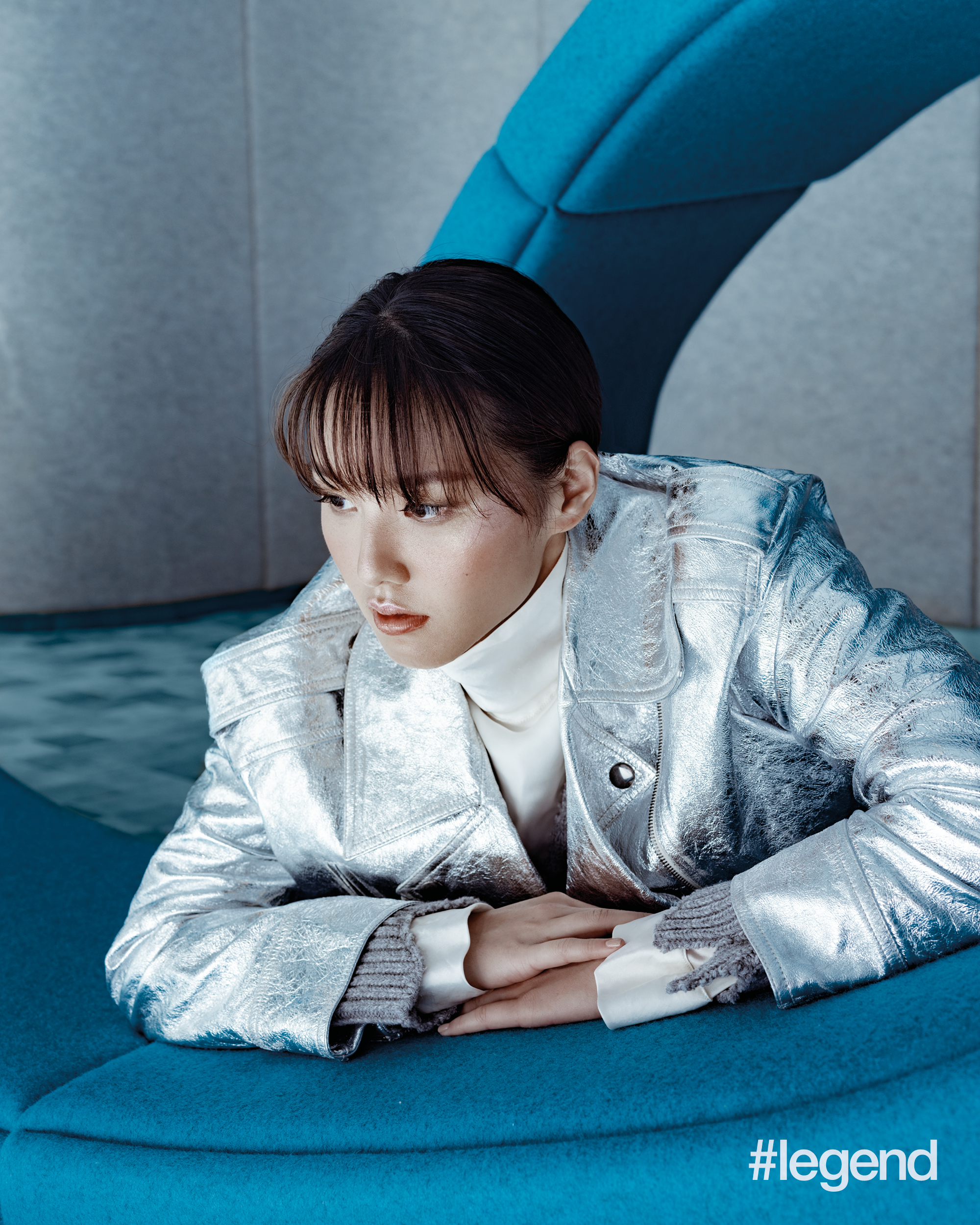 At this moment, what does swimming mean to you?
Swimming now feels like home. I get reminded of life from swimming a lot – and even more so in the ocean when I swim with sea creatures and encounter unpredictable waves. I enjoy this kind of blue mindfulness, the cooling sensation on my skin. I'm instantly relaxed the moment I get into the water and I feel it in every strain of my muscles. I enjoy just floating and letting my body react to the shapeless, formless water.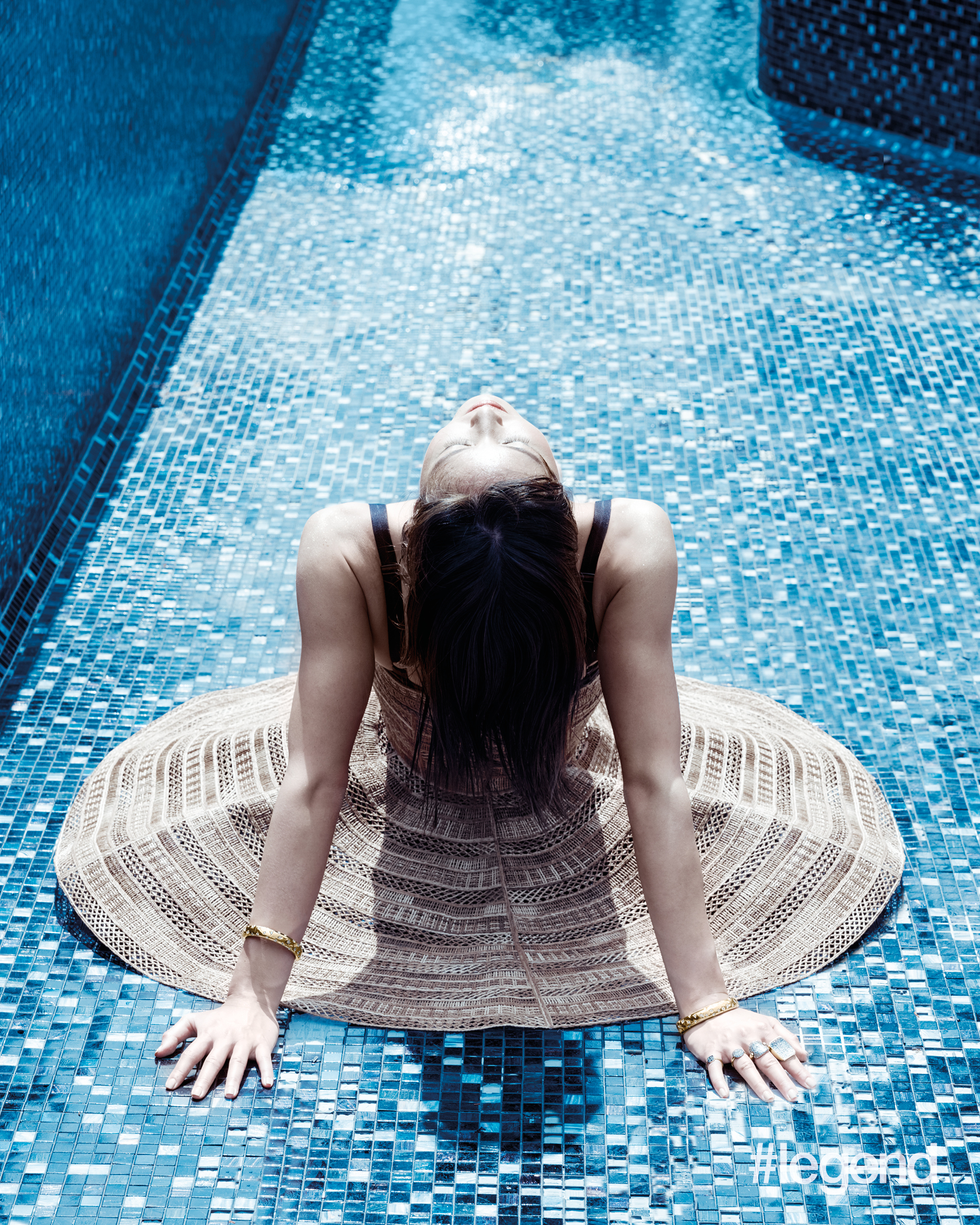 You've been very vocal about the importance of mental health and have been speaking at many events to spread the awareness. How did that all start?
I've always been curious about the mysteries of the mind and I loved studying cognitive science when I was in university. Cognitive science is essentially the understanding of consciousness from an array of angles, which includes psychology, neuroscience, philosophy and so on. The topic of mental health has always been an intersection between my personal interest and experience. Over the last couple of years, I was one of the founding board members of Mind Hong Kong. We put a lot of effort into destigmatising mental health. Step one was to improve the awareness and understanding of mental health. One of our initiatives is called Coolminds, which specifically aims to educate and empower youth. As we all know, the past year was a fluid year and we saw a huge increase in our website traffic and training requests.
When I came back from the Rio Olympics, I remember thinking it was such a privilege to be in this position. I was thankful, but also encouraged to do something good with this privilege. That's how I started out getting involved in charities, educational videos, talks and so on. Then, other commercial opportunities came. I wasn't so sure about them. But I always have this mantra of just giving it a try and seeing how it goes, as long as it's something positive. This allows me to welcome opportunities presented to me and explore as best as I can and see what happens.
The connection between athletes and mental health isn't talked about often. What changes would you like to see in the athletic sphere?
One of the biggest bottlenecks is that there's a notion that athletes, especially elite ones, need to carry a Superman cape around. What we need to understand is that we're all human. It's okay not to be okay. One of the biggest lessons I've learnt in my swimming career is that there's strength in vulnerability. It's when you can really look into yourself and see your problems. You have to acknowledge the problems before solving them.
What do you like to do to unwind and relax in your free time?
The usual stuff: Netflix, read… I also like taking picture of natural landscapes. In my downtime, I basically just want to chill. Or just go to bed and sleep until whenever.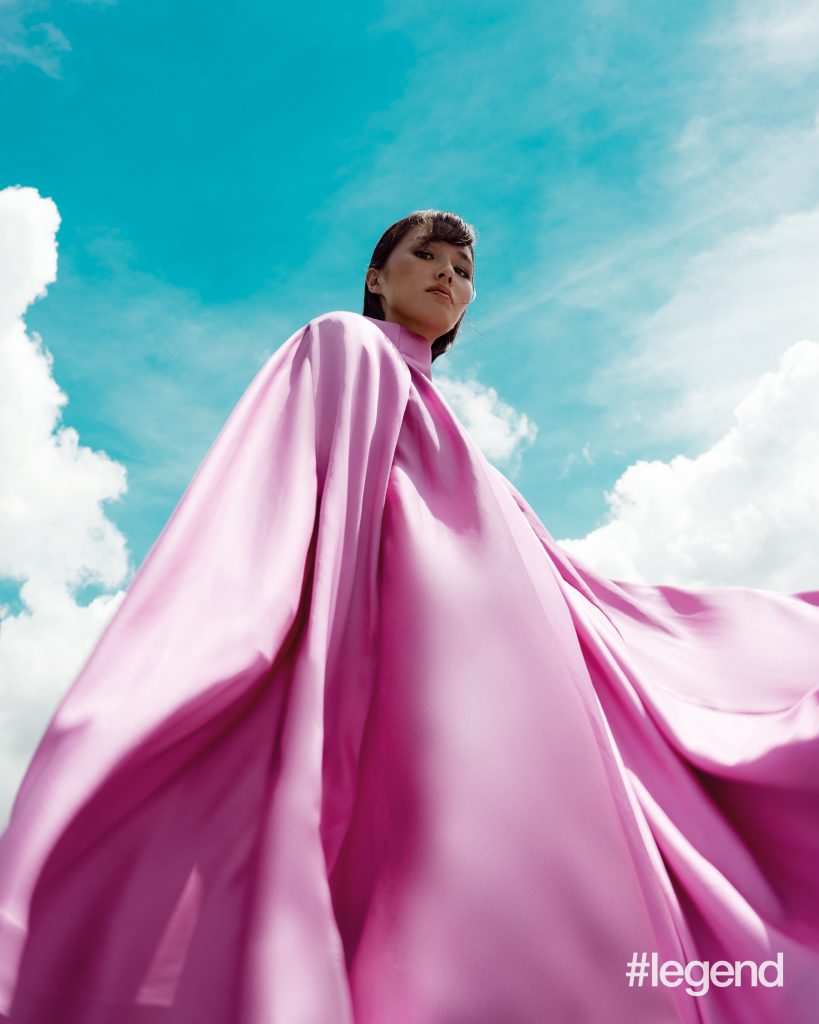 Are there any projects in the works right now?
I want to continue my pursuits in mental wellness. It's as important as physical wellness. I think it's a lifestyle and mindset that needs to be reinforced at a young age in order to develop a healthy and strong mind. I think mental wellness goes a long way and it taps into more potential for the individual. My hope is that everyone can have a chance to perform at his or her best.
Who do you look up to? Who is your legend?
I know they aren't real, but I looked up to Wonder Woman and Mulan growing up. I love the strength and self-reliance they display, and how they are also driven by kindness and compassion.
Any words to budding Olympians or young people in general?
Fail successfully. We're bound to make mistakes. What differentiates the best from the good really lies in the ability to learn from setbacks, then turn them into personal growth and strides towards future success.
Photography / Ricky Lo
Videographer / Ken Leung
Styling / Kieran Ho
Text / Elky Siu
Co-ordination / Gordon Lam
Location / La Vetta, Hong Kong
Hair / Kim Robinson
Make-up / Karen Yiu from HK Makeup Artist
Hair Assistant / Archie Lam from Kim Robinson
Make-up Assistant / Tiffany Li from HK Makeup Artist
Styling Assistant / Alina Fowler, Alyanna Payos
Featured Influencers