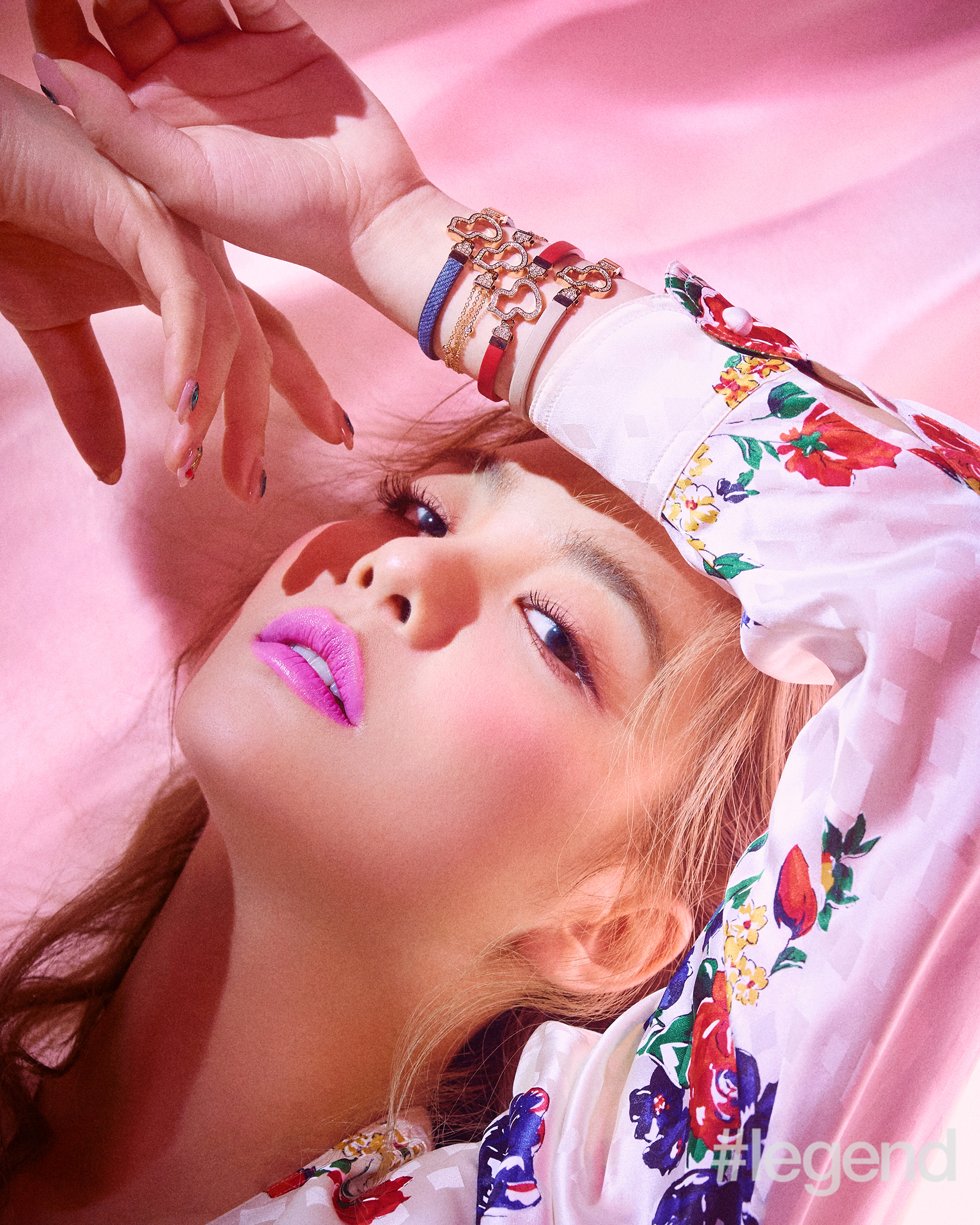 There are those who captivate the whole atmosphere the moment they walk into a place. Ailee, a Korean singer with incomparable vocals, is one of these people – both as a professional and a person
Denver, Colorado-born singer Ailee (Amy Lee) made her first Korean TV appearance in 2011 as a trainee in an episode of a reality show called Singer and Trainee. Within just one episode, the Korean-American captured the hearts and minds of everyone with her powerful vocals and flawless stage manners, even before making her actual music debut. The following year, she didn't let the audience's expectations down, either, winning most of the new artist awards with her debut single "Heaven".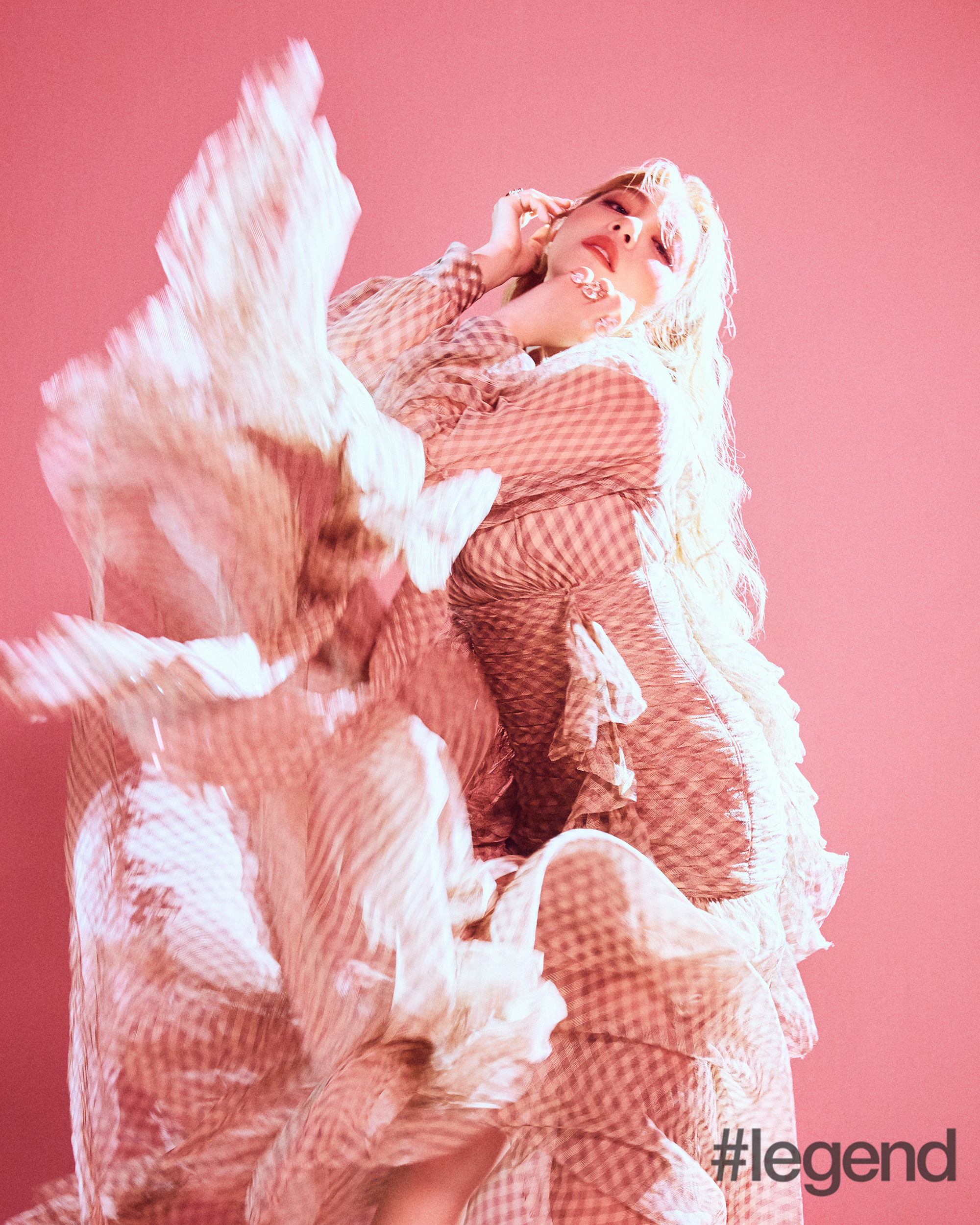 Ailee continued to build on her reputation as one of the most powerful female vocalists in Korea through songs including "U&I", "Don't Touch Me" and "I Will Go to You Like the First Snow". Her passion on stage, along with her strong and captivating voice, is magnetising – and it's just impossible to pay attention to anyone or anything else once you start watching her perform.
In a pink-coloured studio on a quiet Friday night, we were lost in admiration as Ailee posed for our shoot, creating a dream-like atmosphere. She delivers her emotions not only through her music, but also with every move and expression she makes.
As we chatted after the late-night shoot, she brightened the atmosphere in the studio with her bubbly, down-to-earth personality—and we were fully mesmerised by her charms. Here, she talks about her goals, her legends and the things that keep her motivated.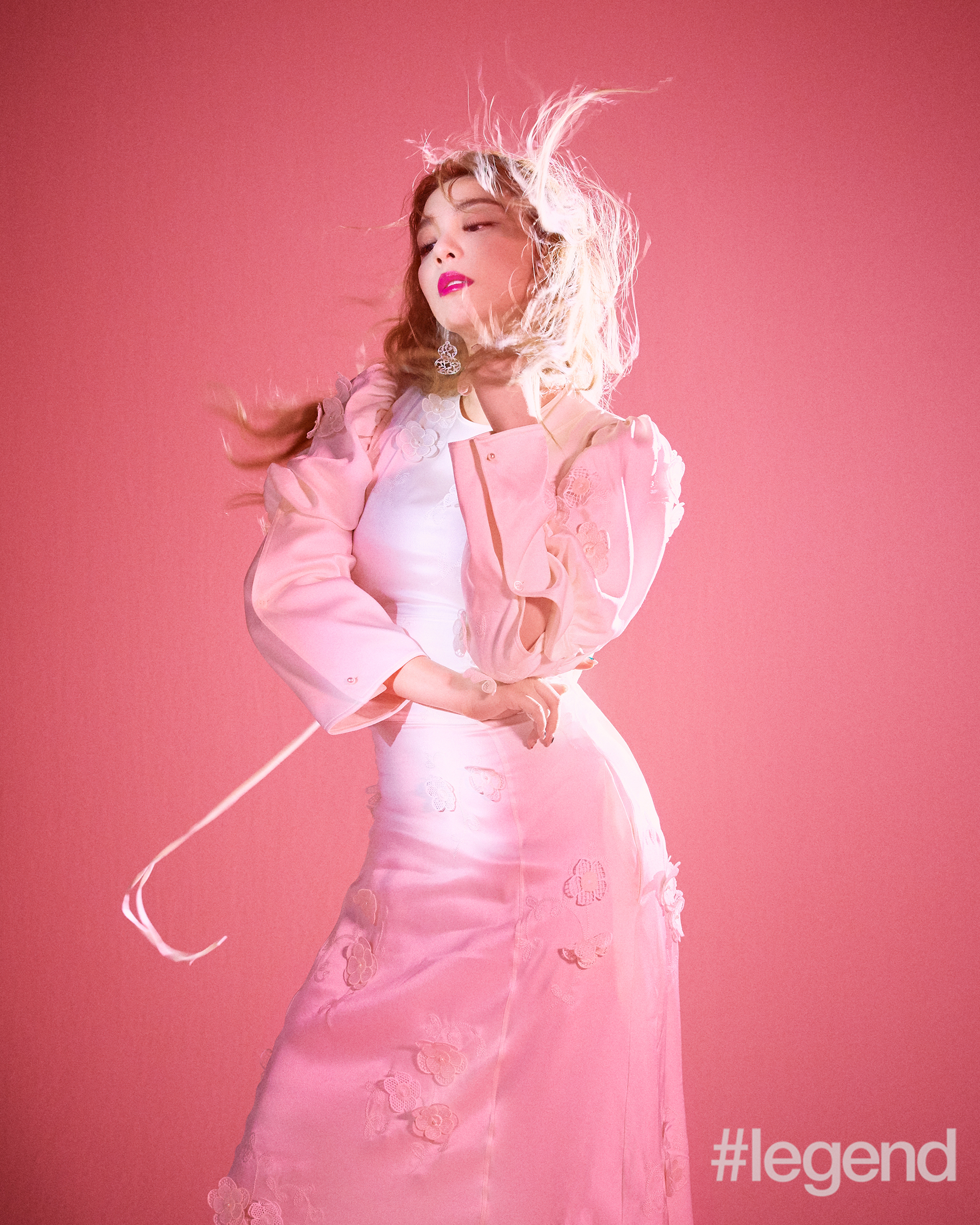 How was your recent seven-city Korean concert tour "I Am: Re-Born" and why did you choose that as the title?
The tour was amazing and the fans were amazing. I loved interacting with my fans. Just the fact that they were out of their seats dancing, jumping up and down and enjoying the show, made me really happy – it was worth all the time I spent practicing for the show. It was really exciting and fun. I loved the fact that each city's atmosphere was different and they all had so much energy. So I chose the title of this tour because it was the first concert that I held with my new company, and I wanted to show a lot of entertaining and different sides of me. I think it turned out to be a great success.
What was the most memorable part of the tour?
I actually had a part where I took random song requests during the concert. Throughout the whole tour, people made me sing Disney songs. So I ended up singing Frozen's "Into the Unknown" [by Panic! At The Disco] and Aladdin's "Speechless" [by Naomi Scott], and of course a few of my songs that I didn't get to perform on stage. The fans really enjoyed it because they got to hear the songs they wanted to hear.
We can't get enough of your amazing voice. Do you have an upcoming album for us to look forward to?
Currently, I'm working on my new album. I am a perfectionist, as my fans know, so I probably won't be putting it out until I'm sure that my fans will enjoy it.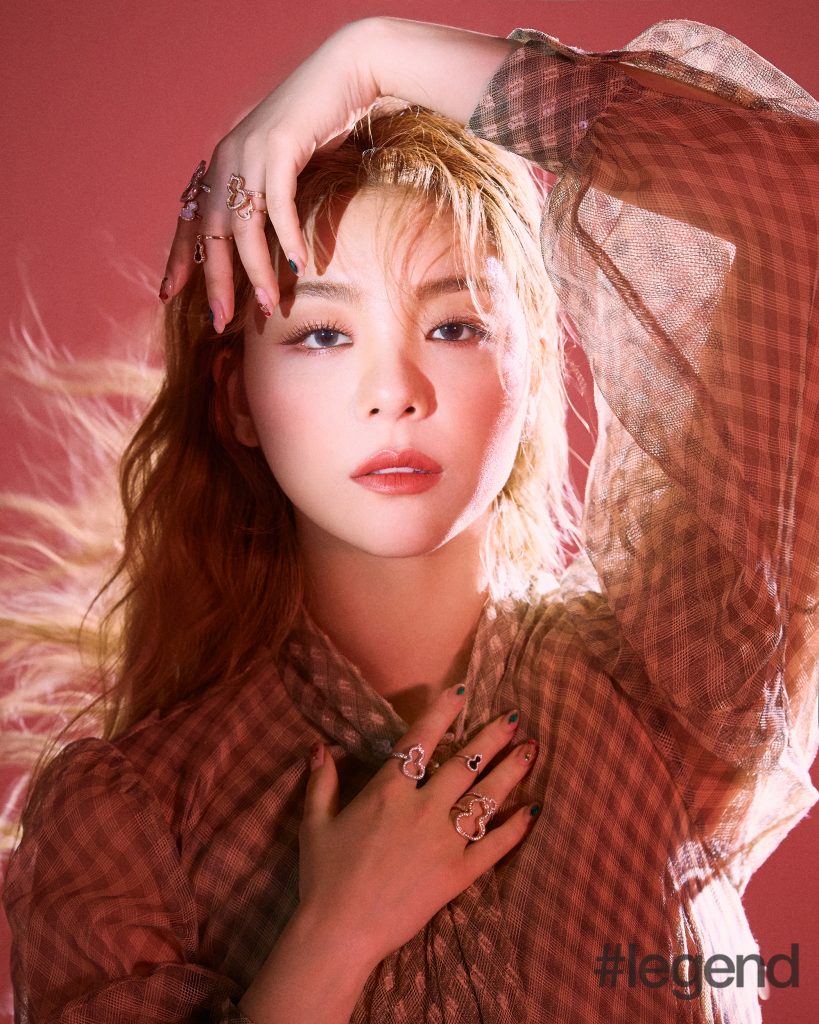 From dance music to ballads, you have been working in a variety of genres. Are there any new genres or themes you want to try out in the future?
I do have so many more genres that I want to touch base with, but we'll see. Whatever comes my way first, I'll try it out. If it doesn't work out, then it doesn't work out – and if it does, that's great. I don't have a certain theme that I want at the moment, though. I'm just trying to gather the right colours for my next album.
As a Korean-American who was born and raised in the US, how did your cultural background influence your music and personality?
Even if I feel like a lot of my songs are more melodic for Korean fans, the influences I got from pop music made my vocals sound a little more pop than just K-pop. So, I feel like the mixture worked out really well for all my songs. As for my personality, I think I'm a little more chill and relaxed. [laughs] I'm a mix of both worlds.
From all the songs you've released, which one is most dear to your heart?
Definitely one of the songs on my most recent album Butterfly – the song called "Ain't That Pretty". I feel like it described exactly what I was feeling at the moment. It gives me confidence to this day and reminds me to love myself, and hopefully it does that for my other listeners as well.
What has been your proudest moment as an artist?
My proudest moment as an artist has definitely got to be the time when I won all the Best New Artist Awards [in 2012].
Who's your #legend in music and life?
Beyoncé, Whitney Houston, Mariah Carey, Alicia Keys… there are so many. I could be here all night with the list! They're my legends because I grew up listening to their music. My music is heavily influenced by them and I'm here today because of them.
If you could choose one those legends, living or dead, to be on stage with you, who would it be?
This is so hard! I'm thinking Whitney Houston or Beyoncé. Don't make me pick! Maybe both on one stage? That would be crazy.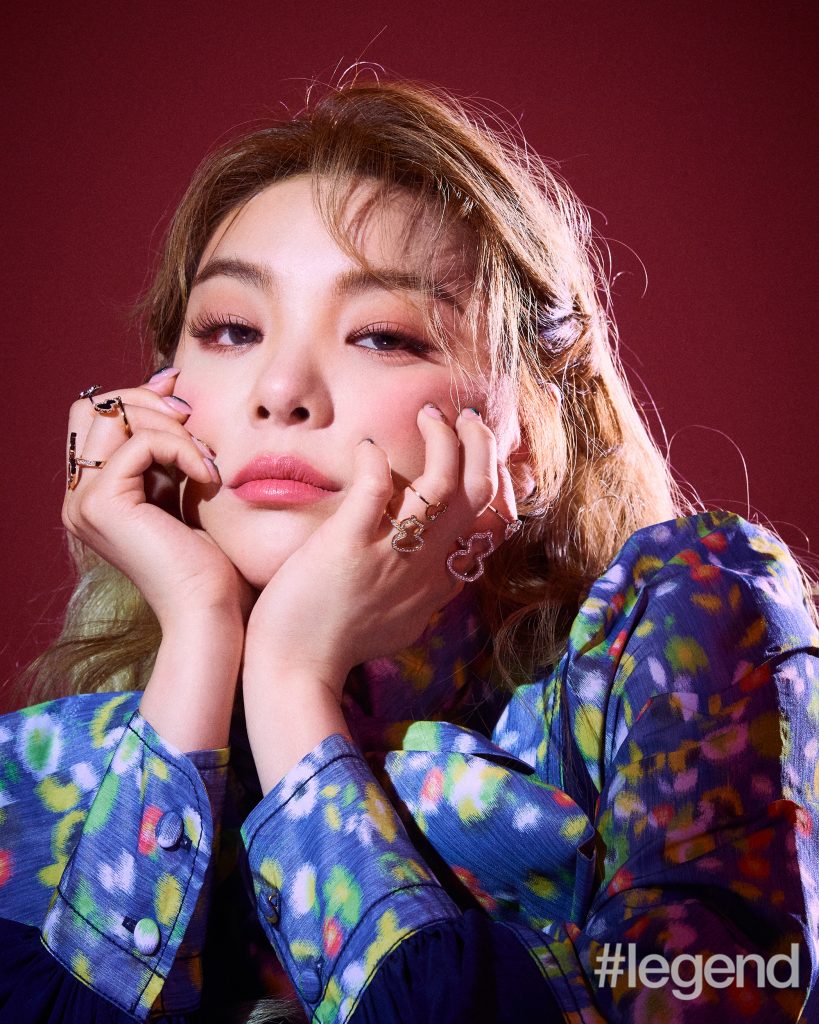 What's your ultimate goal as an artist?
It used to be something more materialistic, like "win as many Grammy Awards as I can." Things like that used to be my goal, but after maturing as a person, I felt that I could do more with my influence and my music. So my current goal right now is to inspire as many people as I can to be more positive. I feel like there's so much negativity in this world and I want to give a more positive image to people so that they can be positive as well.
What else would you like to accomplish, other than being a great singer?
I'm actually hoping to do a lot of volunteering at pet shelters, or wherever I'm needed to actually give back to the community, and give back to the people who have shown me love as well.
If you weren't a singer, what would you be doing instead?
This is kind of random, but if I wasn't a singer, I would probably be fighting crime as an FBI agent or a CIA agent… or maybe just a spy. [laughs]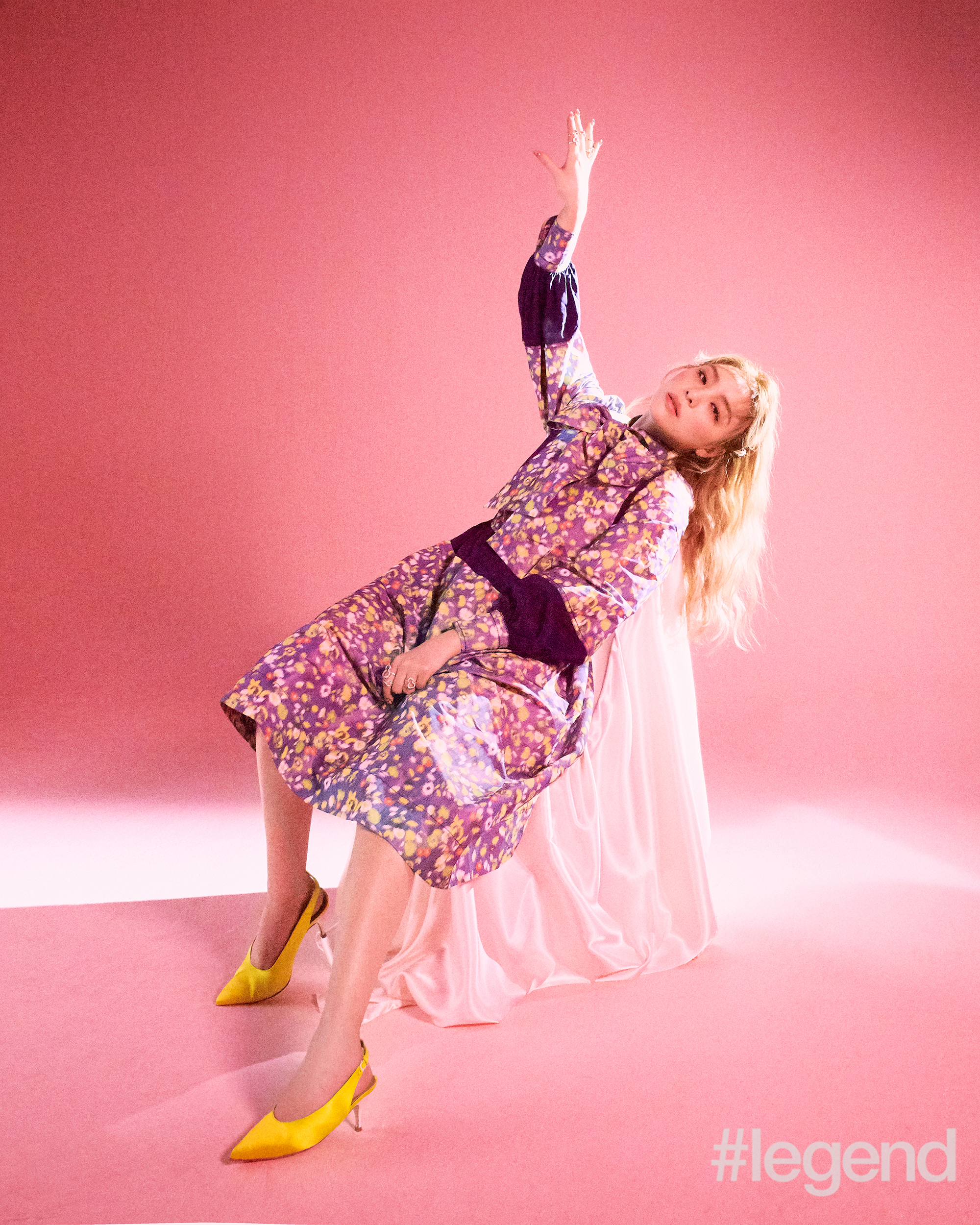 What gives you the motivation to start every day and move a step closer to your goals?
Just the fact that I wake up is a huge motivation. We ought to be thankful for that! What ignites that motivation is definitely my fans.
What colour represents you the best?
Right now, it's pink, but sometimes it's pink and baby blue. The pink represents my crazy, bright, fun and bubbly side. The baby blue represents the chill, more relaxed and cool Ailee.
What's the one thing you'd like people to remember about you?
That I was an okay person. And that I was somewhat of an inspiration in their lives, whether it's through my music or just through my actions.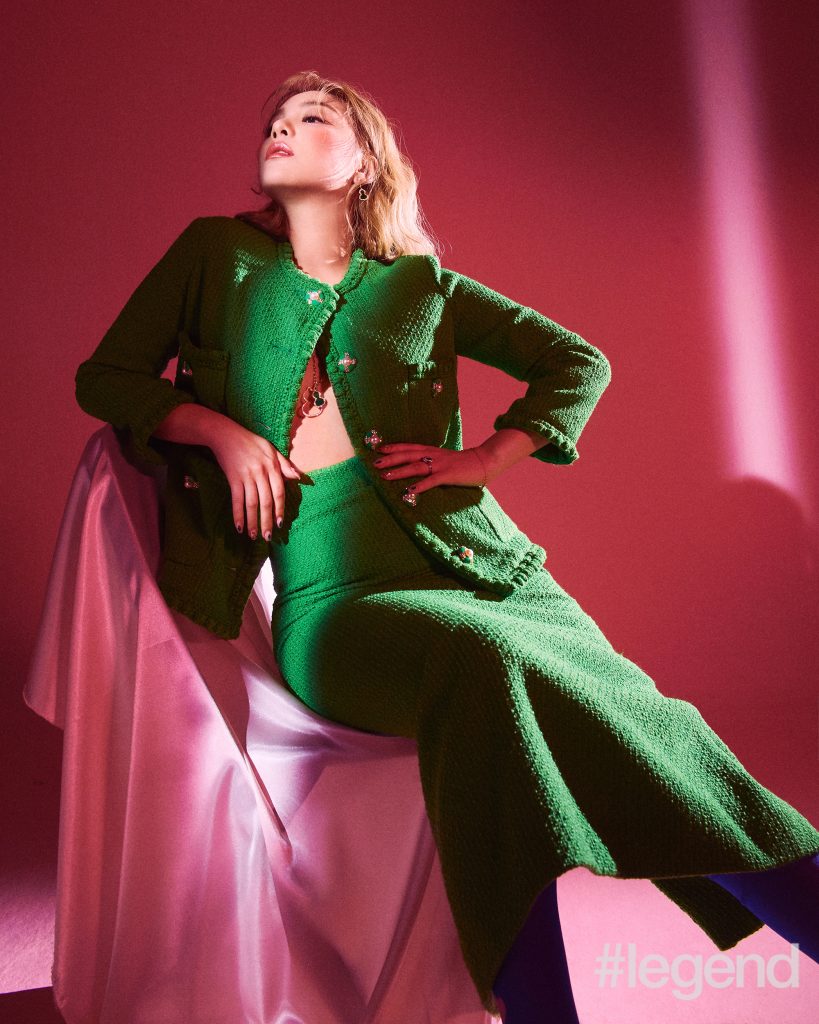 It'll be the 3,000th day since your debut soon. How will you celebrate?
I didn't even know that! I actually had no idea, so thank you for letting me know! Maybe I will turn on a live video feed for my fans so we can celebrate together. That sounds fun!
Is there anything you want to say to your fans?
Thank you! I'm always so grateful for all your support and all your protectiveness, and for everything that you do for me to make me happy and to protect my feelings. I'm always thankful for that – I freaking love you guys. And thank you to all my fans in Hong Kong. I miss you guys so much and I hope to see you guys soon. Thank you, #legend!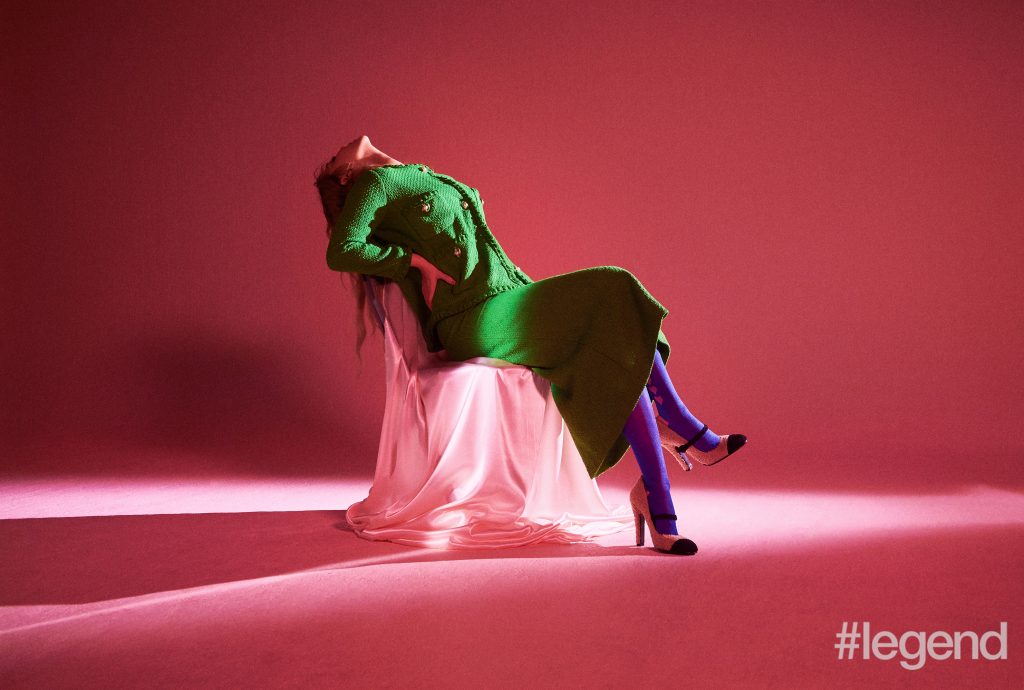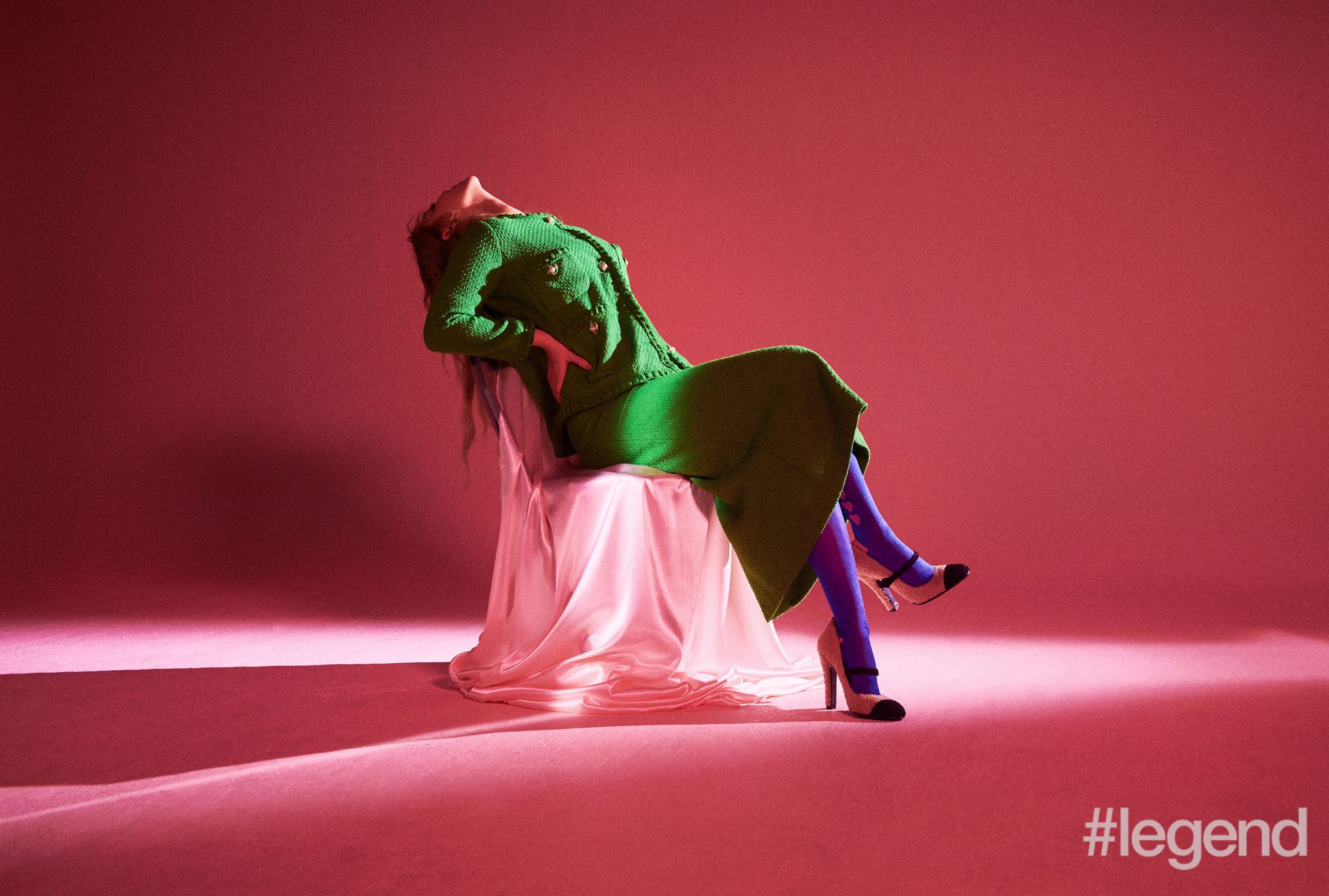 Photographer / Joo-young Ahn
Creative Direction / Gordon Lam
Art & Fashion Direction / Kieran Ho
Text & Interview/ Danny Kang
Videographer / Byung-seon An
Hair / Ji-hyun Lee
Make-up / Gil-ju Oh
Stylist / Min-joo Kang
Coordination / Legend Entertainment Group