Deck the tables: Hong Kong's best Christmas dinners and takeaway sets
December 21, 2020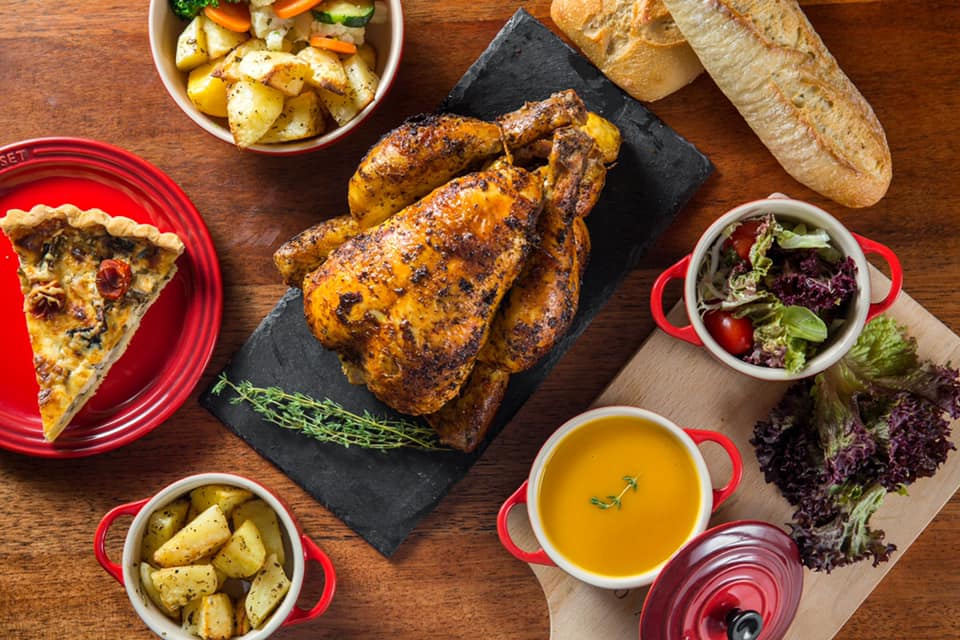 With silly season just around the corner, "eat, drink and be merry" will soon become everybody's mantra. But why slave away in the kitchen when you can order in a Hong Kong Christmas dinner for the entire family? Whether you're looking for the traditional turkey dinner, an Asian-inspired spread or a festive liquid lunch, Hong Kong never fails to deliver:
Relish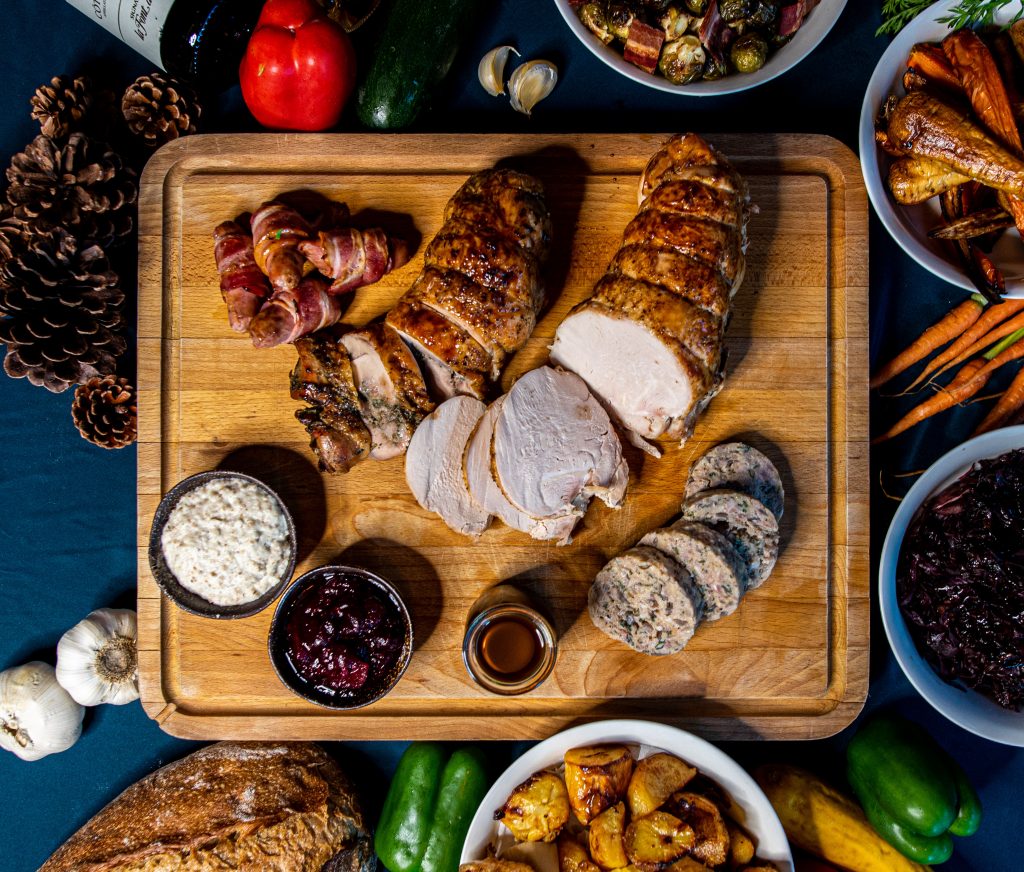 For those who want to enjoy a home-cooked meal this Christmas but are daunted by the thought of sourcing all the ingredients, Relish is here to rescue you. Boasting main course options including Beef Wellington, rolled turkey breast and leg, salmon en croute and a vegetarian squash and mushroom nut roast, this package is sure to wow. The six traditional festive side dishes (pigs in blanket, sage and chestnut stuffing, Brussels sprouts with bacon, braised red cabbage and duck fat roast potatoes) and family-sized dessert (sticky toffee pudding or Christmas pudding with brandy butter) really round out the meal. All items are marinated, seasoned and come with detailed instructions on how to whip up the perfect banquet at home, minus the stress. Included is enough to feed six people, two bottles of wine (one red, one white) and a box of Christmas crackers — because what's Christmas without a paper hat?
Order at relish.com.hk
Bedu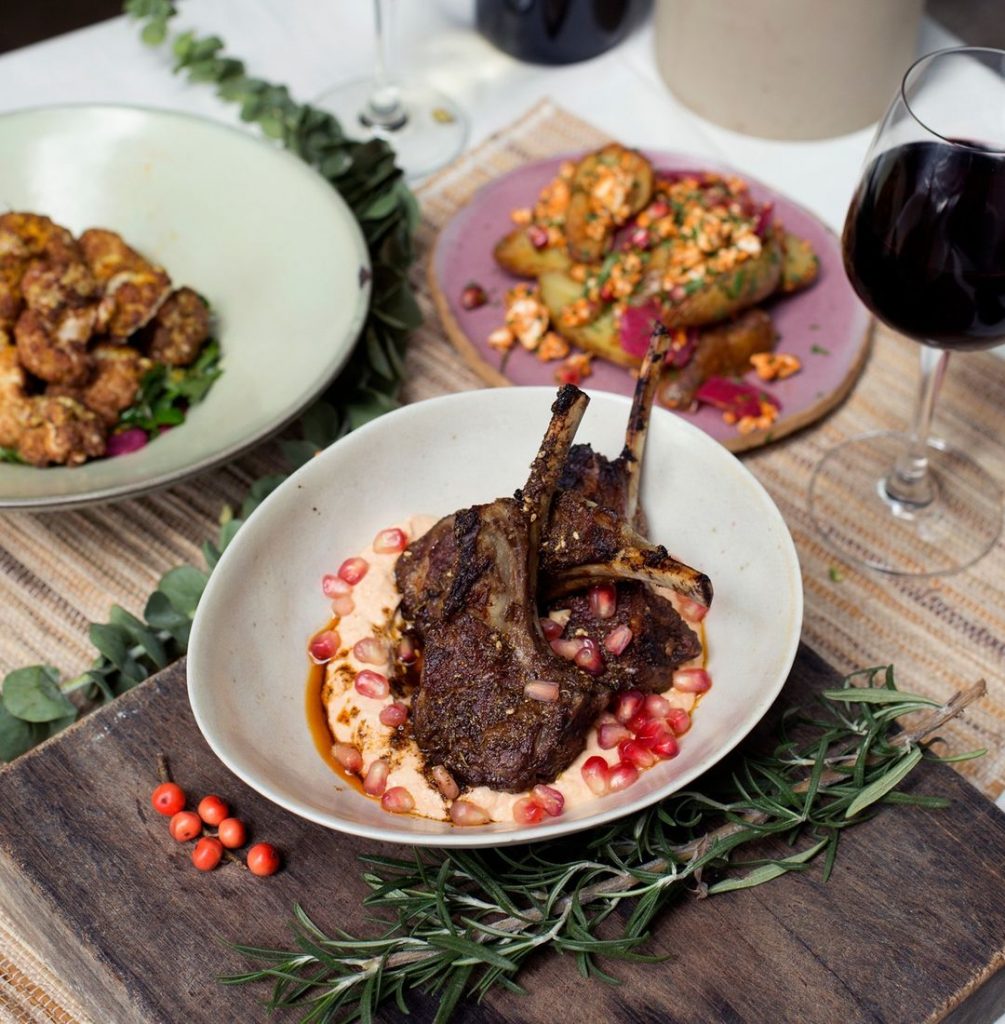 This festive menu brings some Middle Eastern style to Christmas. Twice-cooked rack of lamb served on a bed of red pepper labneh is the star of the show. With the addition of garlic prawns, chilli broccolini and a reimagined baklava, Chef Corey has outdone himself creating this gala of flavour.
Order at bedurestaurant.com
Rosewood Chef Supper Club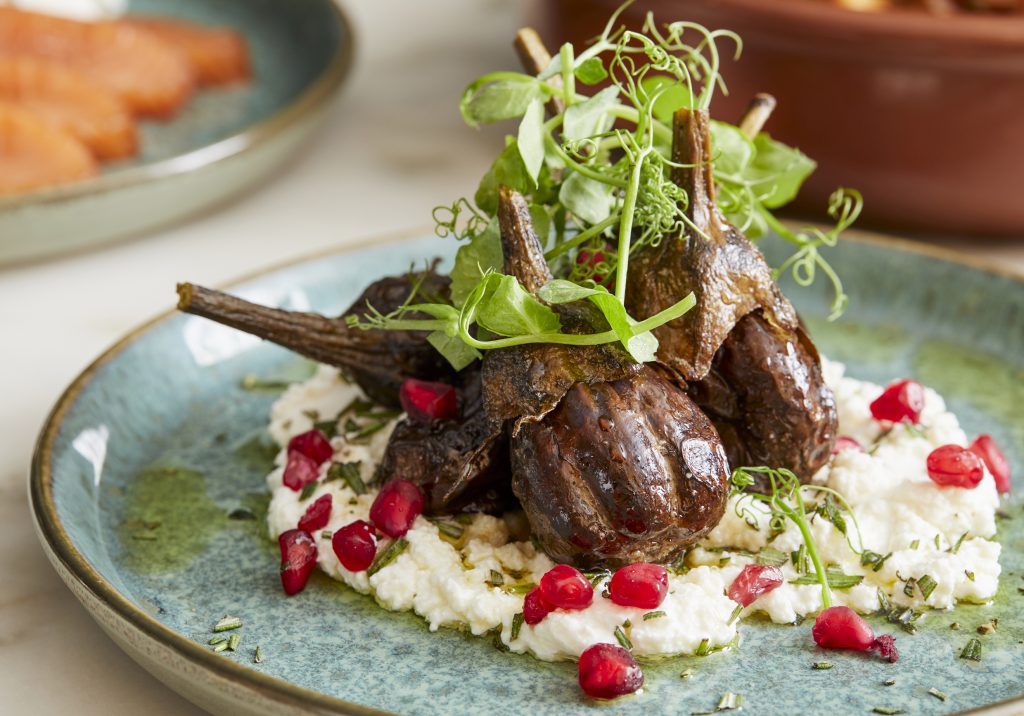 Rosewood Hong Kong brings you an at-home festive dining experience like no other. Let renowned chefs from your favourite eateries – Chaat, Henry and Bayfare Social – cook up a storm for you and your guests in the comfort of your own home. A menu can be developed exclusively catered to your every whim. You can even request your favourite DarkSide cocktails, or go all out and have Rosewood bartenders whip up a few exclusives for your private at-home cocktail party.
Order at rosewoodhotels.com
Mod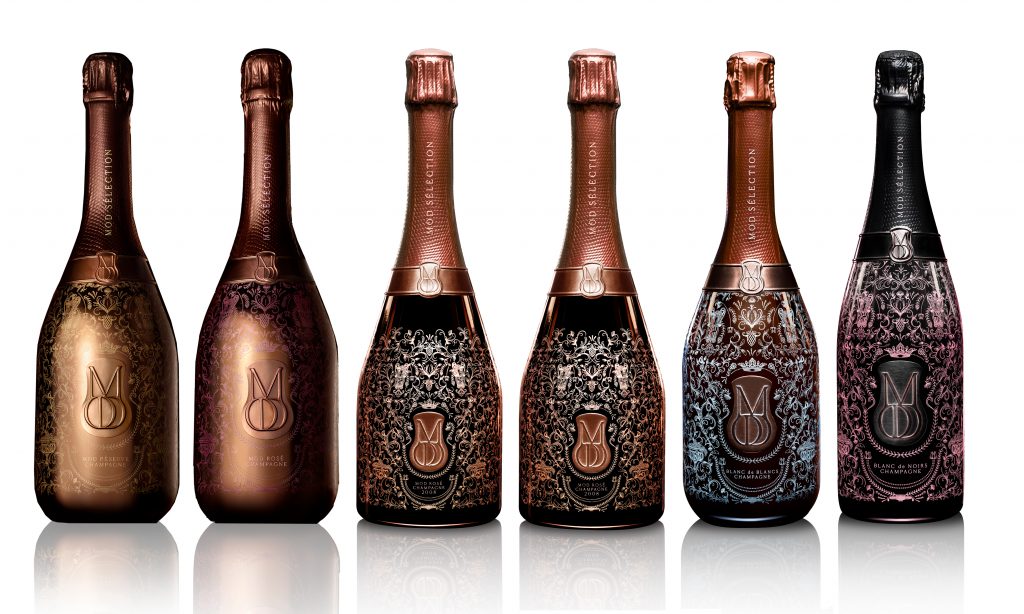 The festive season means popping bottles and letting the good times roll. And this year, the luxe factor has been amplified by a unique collaboration between hip hop star Drake, successful beverage entrepreneur Brent Hocking and Maison Pierre Mignon, a legendary house with a history of producing top champagnes for over five generations. Handcrafted and all dressed up in gold foil and etchings, Mod Sélection Champagnes are perfect for gifting or for toasts at your festive gatherings. With ten options to choose from, there is something for everyone. Available exclusively from Ginsberg+Chan.
Order at modselectionchampagne.com
Noodfood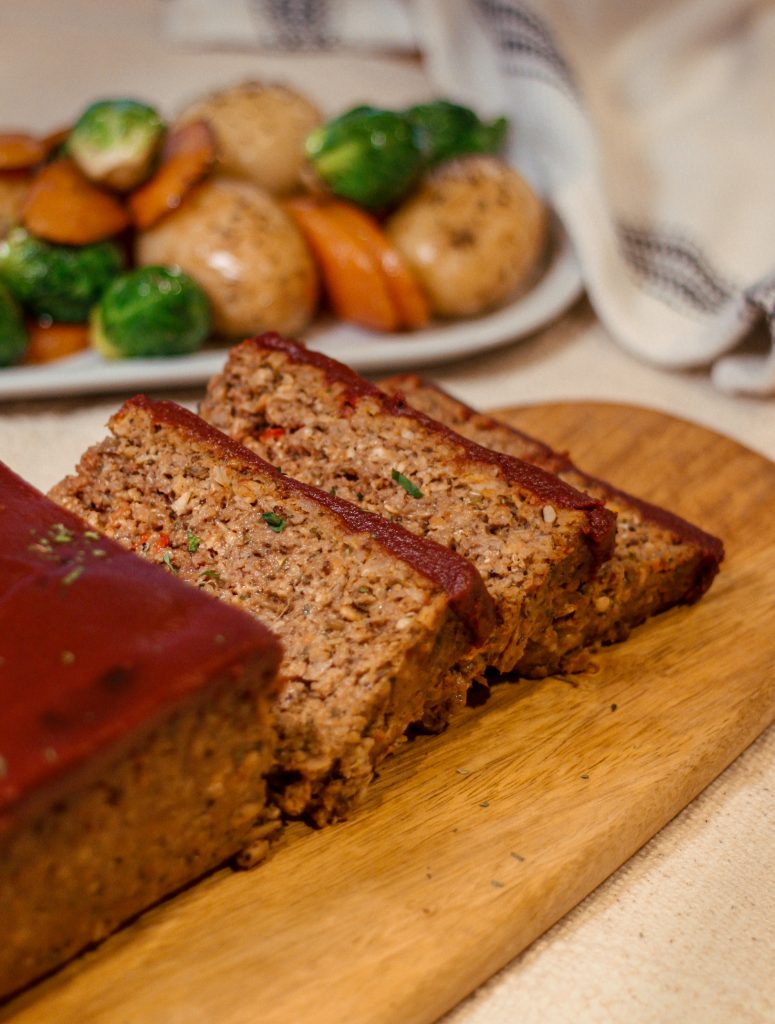 For the plant-based among us, look no further. Noodfood has created a Vestive Vegan Set with its signature vegan meat loaf and an array of sides, all available for pick-up. The two-pound meatless loaf is made up of a blend of seeds, mushrooms and plant-based Impossible meat. This is accompanied by Nood's award-winning kale salad tossed with tangy green apple, walnuts and cranberries. Sides include ginger-glazed carrots, Brussels sprouts and cranberry compote while a cashew "ricotta" spaghetti with zucchini and olives is also included.
Order at allnood.com
Fumi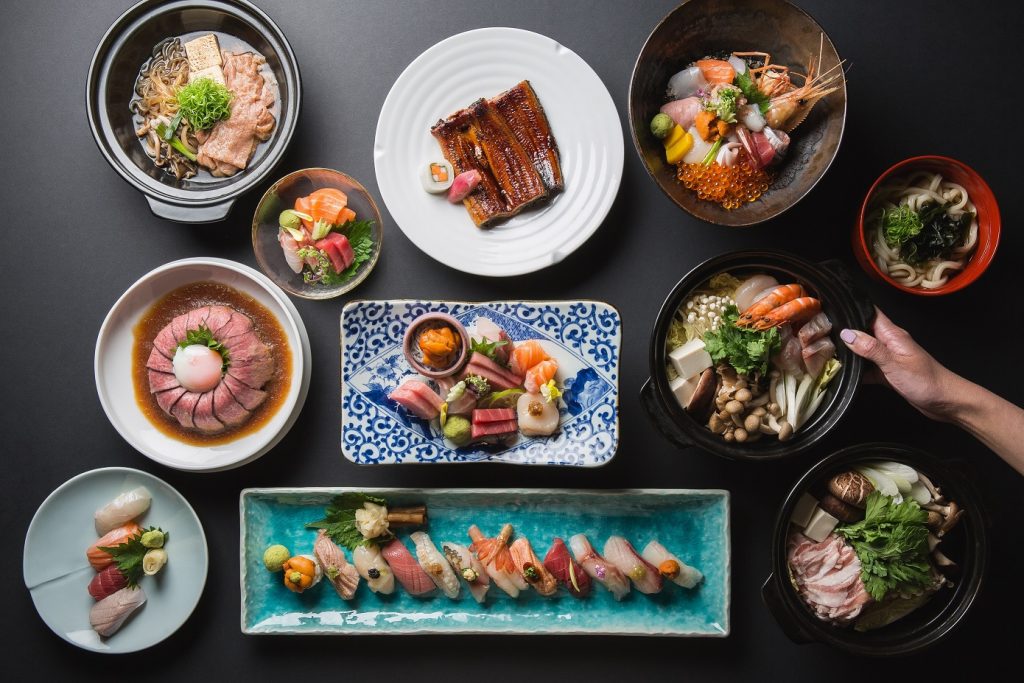 For those looking to take the less traditional route, Fumi is offering up its festive party menu. The six-course Japanese feast includes the finest sushi, sashimi, noodles and more. Enjoy luxurious morsels like Miyazaki beef sirloin and creamy urchin delivered directly to your door.
Order at fumihk.com
Cheese Club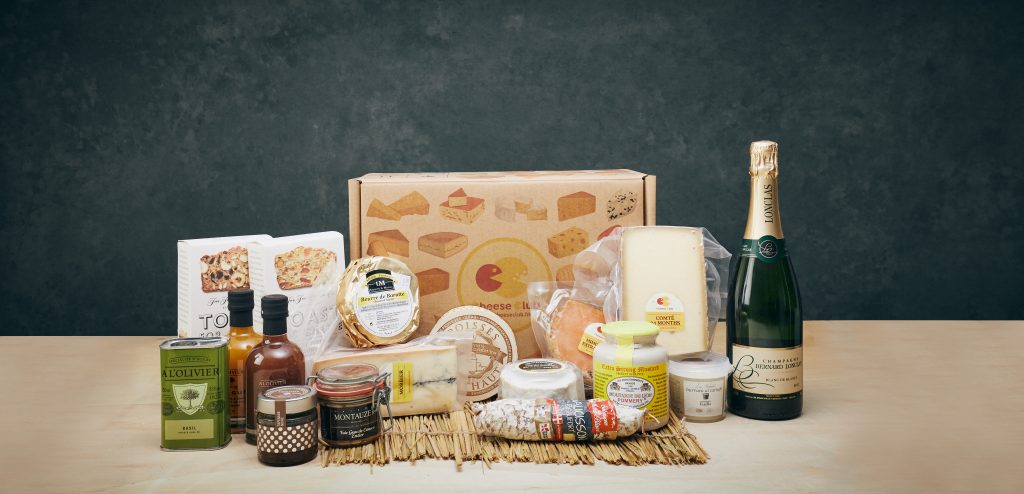 What would silly season be without some cheeky cheese, cold cuts and sweet treats? And of course, where there's cheese, there should always be wine. Cheese Club is offering deliveries of all these delights and more to ensure your holidays are as indulgent as possible. Available to order December 3-10, with free delivery for orders of HK$600 or more.
Order at cheeseclub.hk
Date by TATE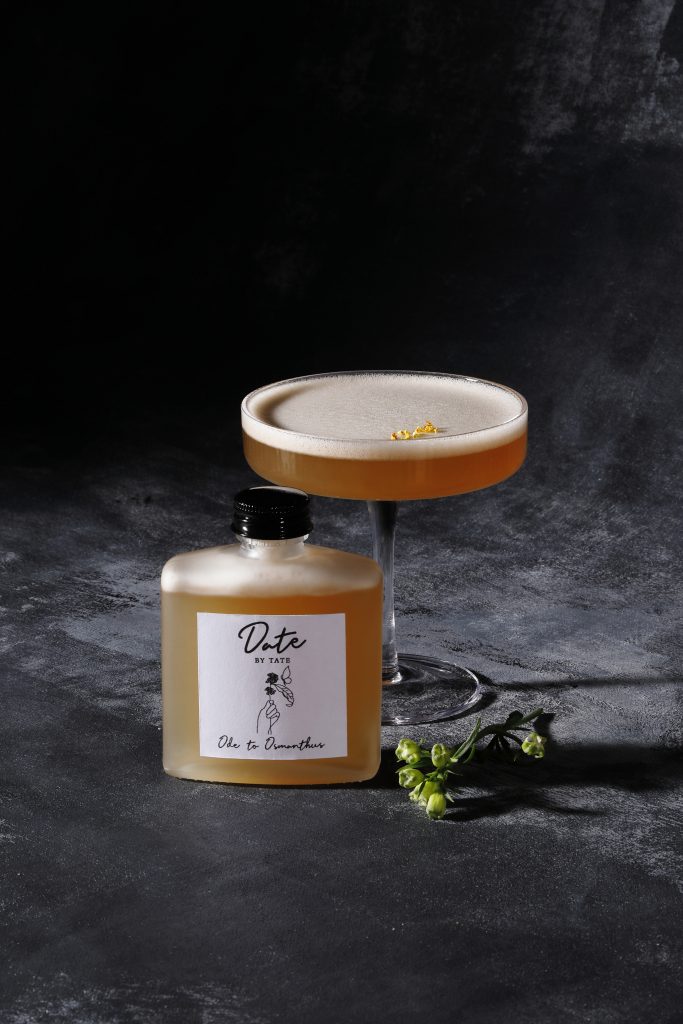 After debuting Date by TATE private home dining and online shop in July, chef and owner Vicky Lau this month opened a physical retail store in Sheung Wan. And just in time, with seasonal offerings like a Festive Gastronomy Box, Eco-Friendly Festive Hamper and DIY cookie dough. Throw in some seasonal cocktails and you have yourself a party.
Order at datebytate.com
Porterhouse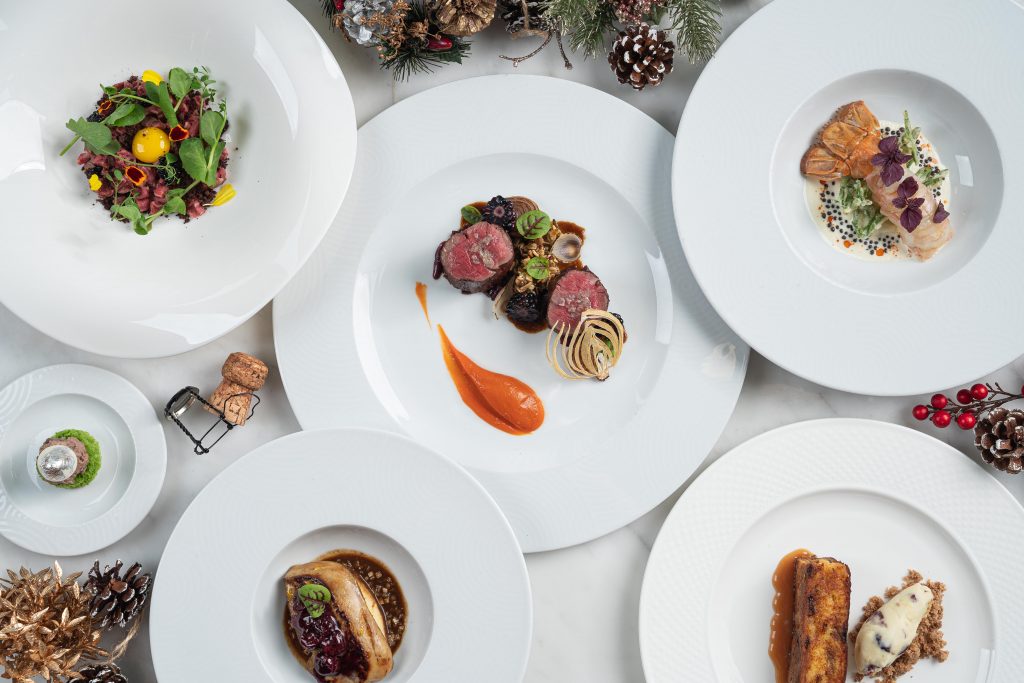 If veal, langoustine and quail eggs tickle your fancy, this menu is for you. Porterhouse's five-course meal is sure to set taste buds a tinglin'. Order in one of the most decadent takeaways to share with family and friends.
Order at porterhousehk.com
La Rotisserie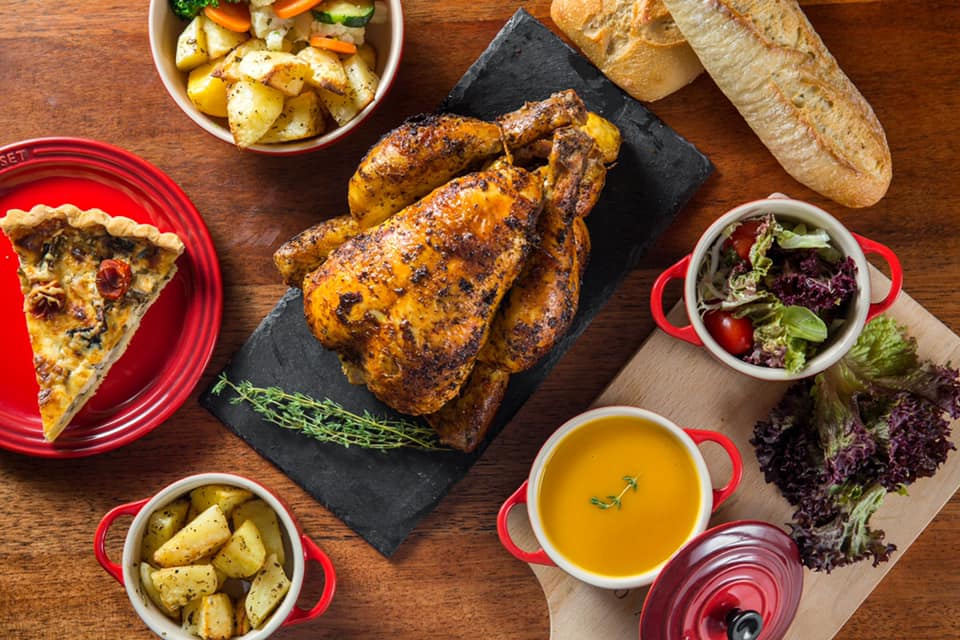 The whole hog. Or turkey, in this case. La Rotisserie is celebrating the most wonderful time of the year with poultry imported directly from France. With options galore, the culinary team has introduced French capon, slow-roasted French Barbarie duck and an array of sides and desserts to ensure your guests are as stuffed as the bird.
Order at larotisserie.com.hk
See also: Johnnie Walker releases four limited-edition blends to celebrate its 200th anniversary