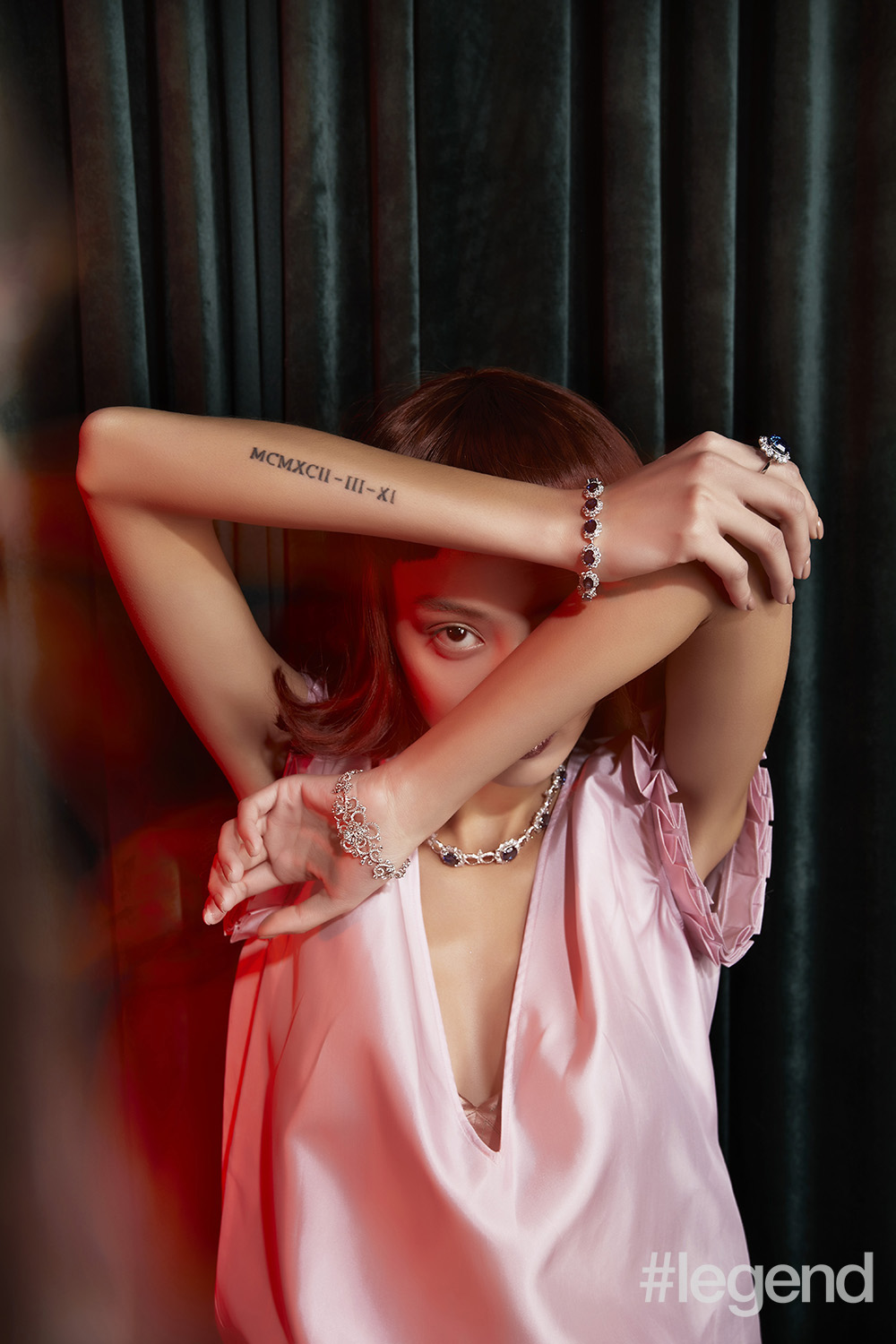 Known for her striking Cleopatra eyeliner and daring sense of style, model
 and social media personality Kiwi Lee Han is taking the sartorial and beauty worlds by storm. She's commonly seen flitting between Fashion Weeks and photo shoots all around the world, always dressed exuberantly and experimenting
 with different styles. Here, she reveals that behind her mysterious poker face, she's just a down-to-earth girl.
How did you get started in modelling?
A schoolmate of mine is a bridal make-up artist. When I was 16, she used me as a model to create make-up looks. I uploaded the photos of the looks online afterwards and I've been getting jobs regularly ever since.
You're of Taiwanese and Korean descent. What would you say are the differences between the two cultures?
I'd say in Taiwanese culture, or for Taiwanese fashion, people tend towards the sweet, girly looks, while the Korean market definitely has a more distinctive style and attitude. Between the two, I prefer the Korean style; they're more centred and determined, and I think they dare to be a bit more creative as well.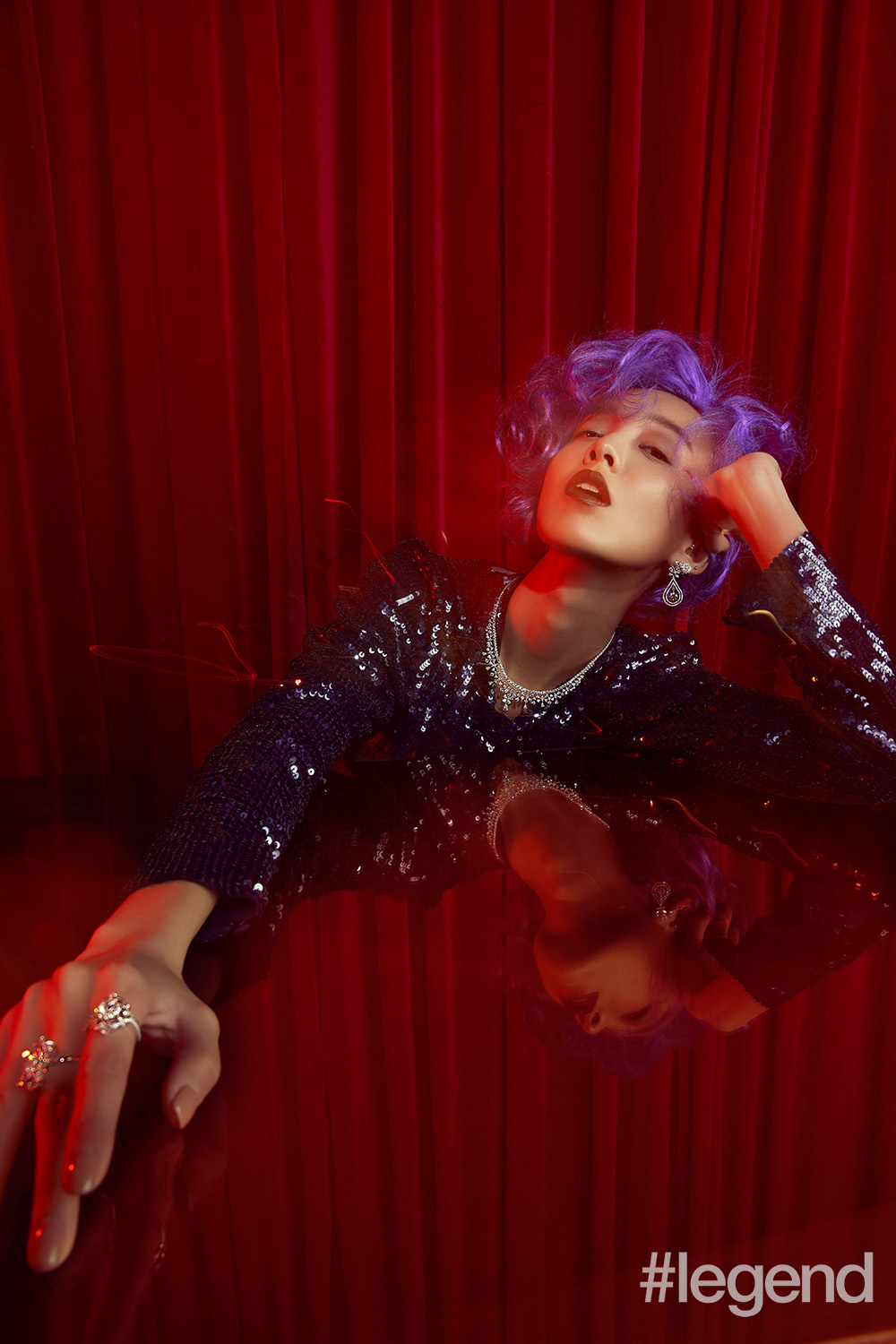 What's your favourite food? Do you cook?
Actually, my favourite food is McDonalds, because it's so convenient! I very rarely go into the kitchen to cook, but I think I make a pretty mean Korean kimchi dish.
You have a very signature look with your short fringe and smoky eye. How did this look come to be? Do you have a style icon?
Well, in the beginning it was because of this one film I watched called Helter Skelter. And I've always had an obsession with Cleopatra's gaze; I felt having that look gave me a very glamorous style. So I created my own look with those two inspirations, and after some time it became my signature. I have many style icons; I love Rihanna and Kaia Gerber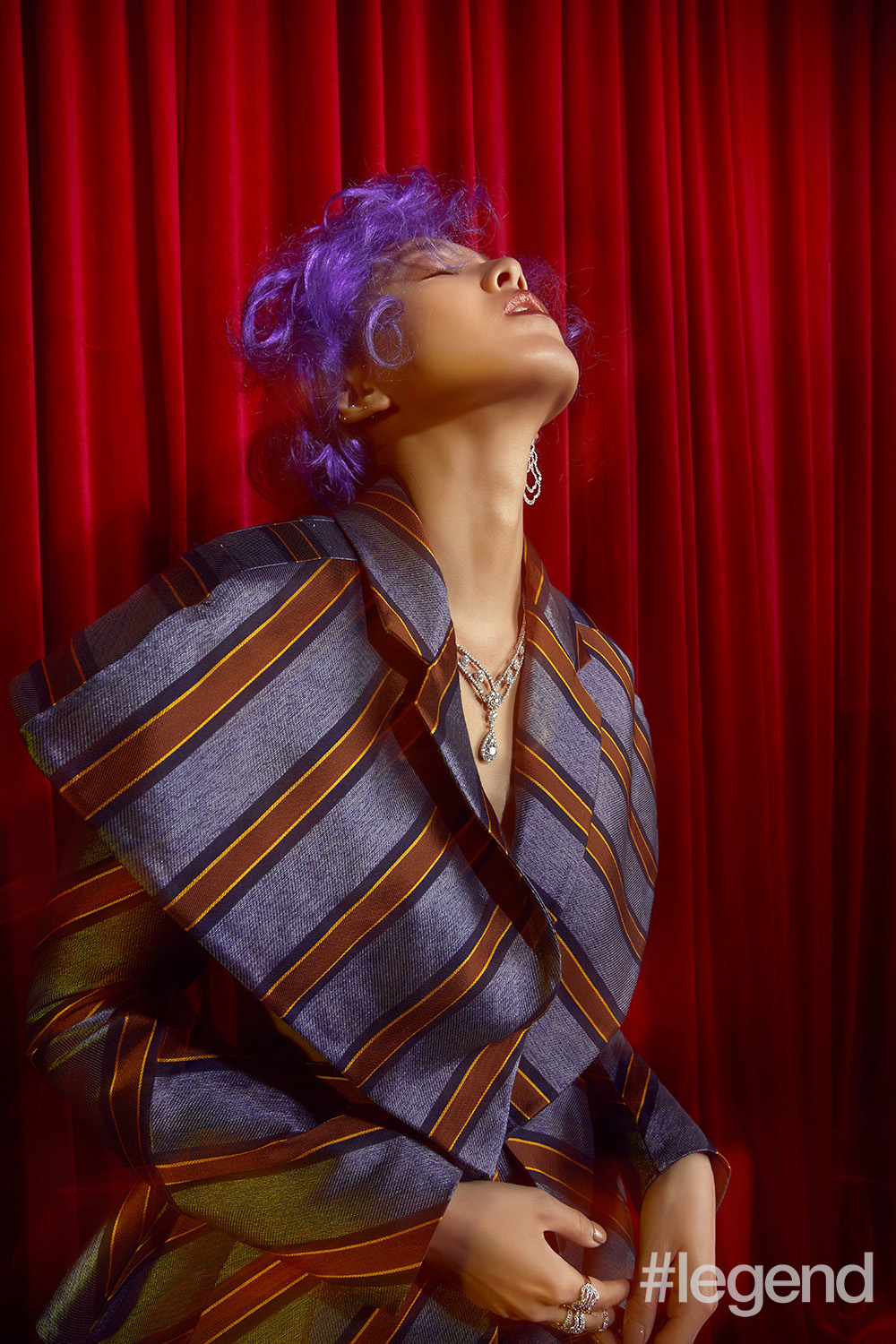 Looking back, are there any past styles you've done that you find embarrassing or funny?
I think every past trend that was popular had its reasons for being popular then. But whenever I look back on old photos of myself, I do really want to hide all of them. I don't want people to see them and feel embarrassed for me!
Do you have any hidden talents or tricks?
I'm actually pretty good at playing Chinese instruments. I learned how to play at a young age, and I can play the guqin and the yangqin.
I think everyone would be incredibly surprised to see me play! It really doesn't match well with my usual image.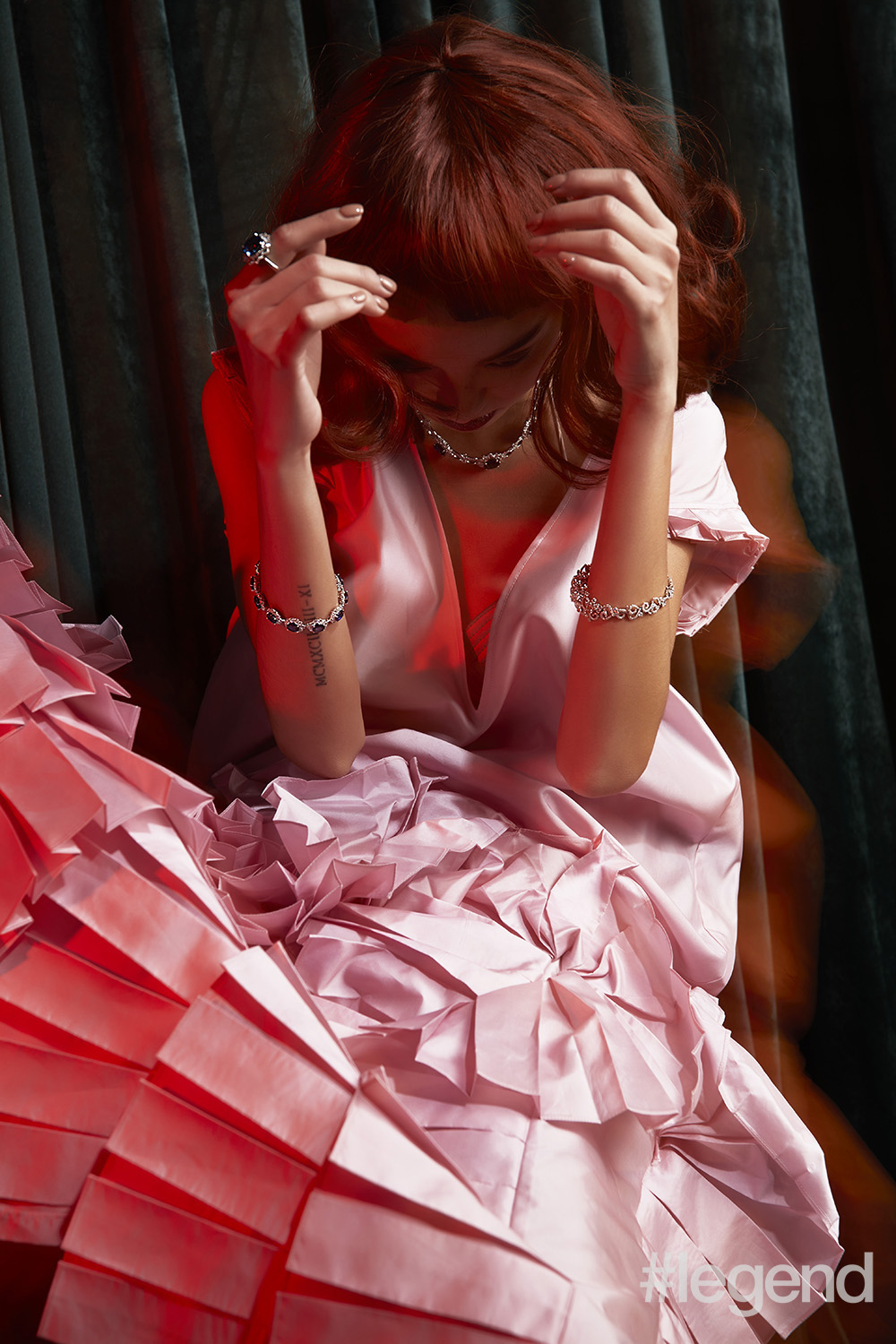 When do you feel most down?
When I don't meet my own expectations or other people's expectations, I feel extremely guilty. I usually set pretty high standards for myself and give myself a ton of pressure.
What did you want to be when you
 were younger?
When I was younger, I wanted to be a flight attendant. My dream was to travel the world. But somehow I found myself in the modelling industry, and it also allowed me to travel to different places for work and play, so I changed my mind!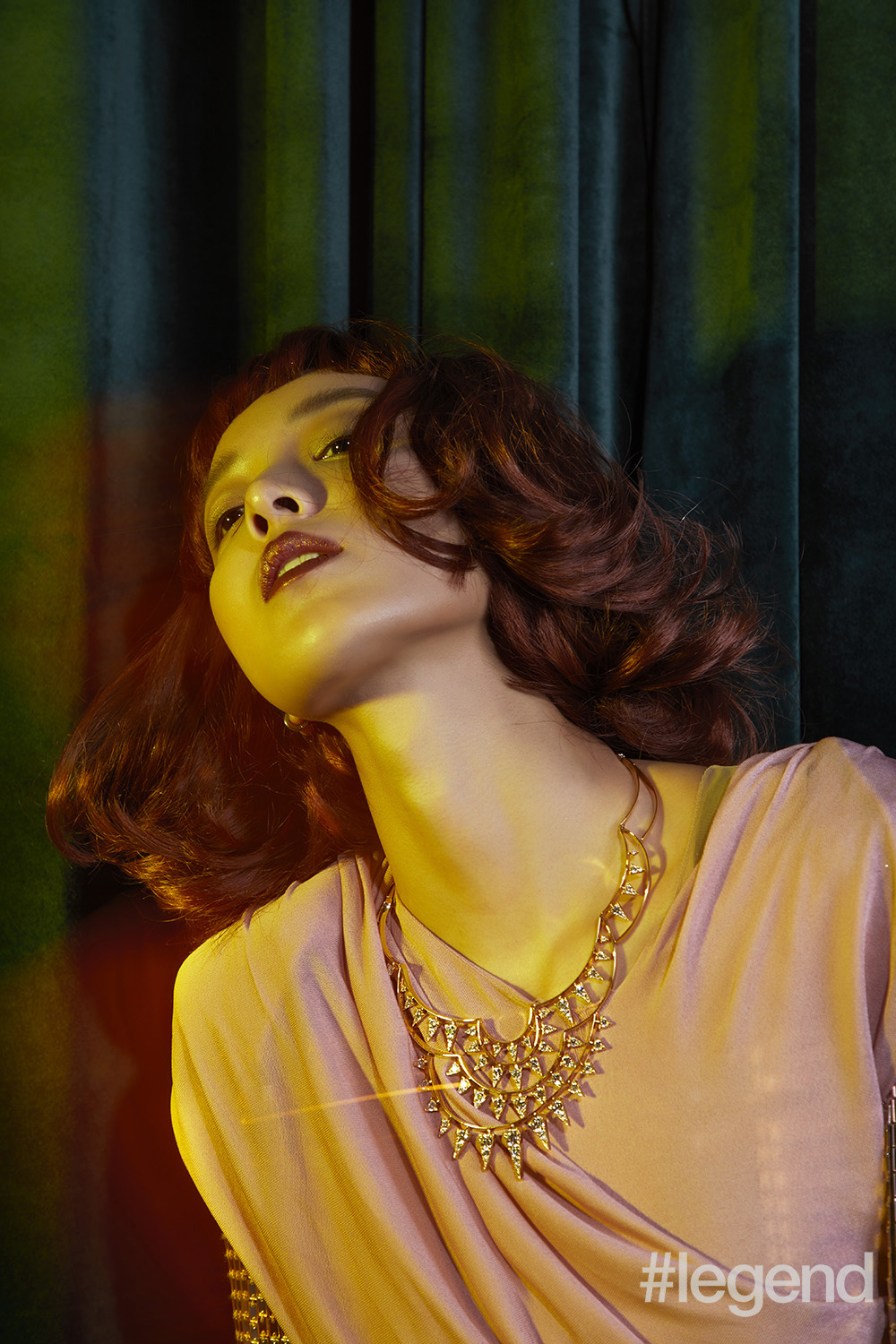 What were you like when you were in school?
I honestly think I looked quite stupid when
I was in school – kind of like those kids who study really hard. I didn't look like I knew how to dress myself then!
Have you always been into fashion?
I've always liked fashion. As a kid, I loved buying and flipping through magazines. Sometimes I even secretly tried on my mother's clothes and used her make-up.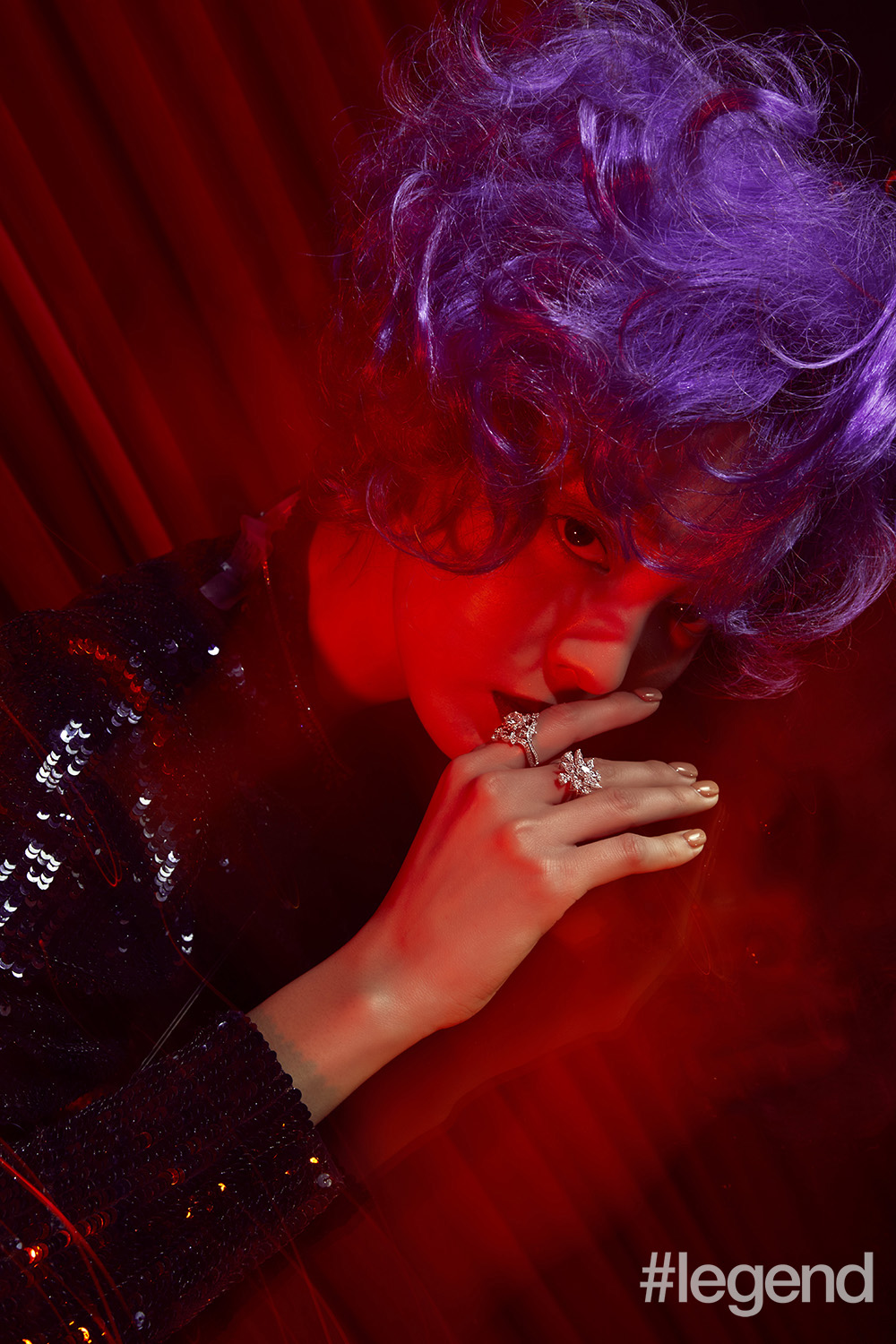 What names in fashion do you admire?
I really like Alexander Wang's designs; I think he's really got an edgy style and I love his tailored clothes. Whether it's his clothes, bags or accessories, I feel every single item calling out to me. I just love his work.
What's the best fashion investment?
Definitely a power suit. I think it can be really dapper to wear a suit jacket, but at the same time, a suit jacket can be styled quite differently and it can become very elegant. It also goes with any occasion; you can wear it to a formal event or wear it casually as well. There's so many ways to wear a suit jacket, so I think it's a very good investment piece.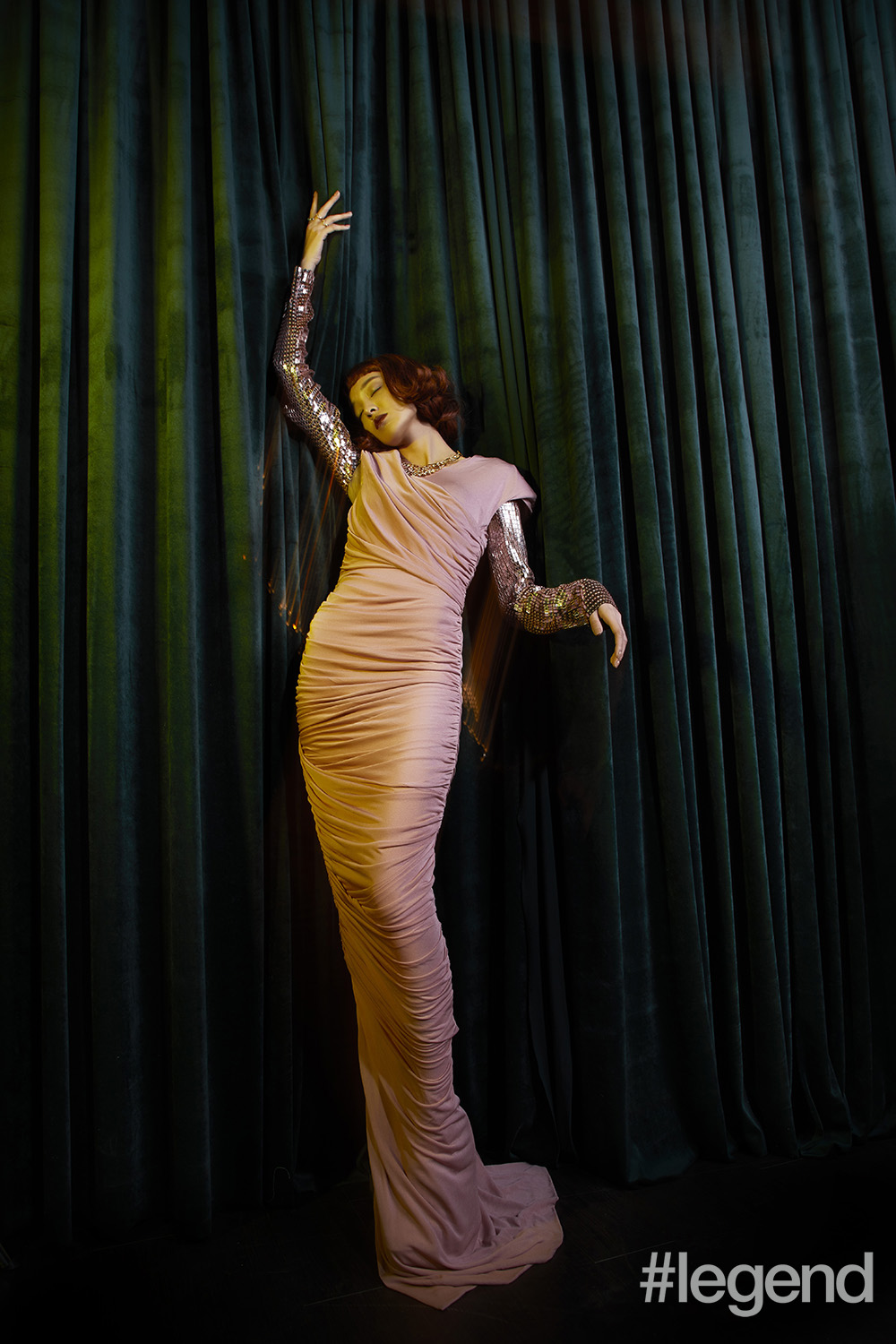 What's one skincare product you can't
 live without?
I love Lancôme's serum – I don't go anywhere without it.
With social media having so much power, many youths seem to be easily influenced
 and can lose a sense of reality, leading to low self-esteem. Do you have any advice for them?
I think first of all, you really need to know not just your strengths, but your weaknesses, too. I think you've got to find your own style in fashion, in beauty and in life. You have to embrace it and make it your own. There are too many good-looking people in the world, so I tell people the important thing is to make people remember you.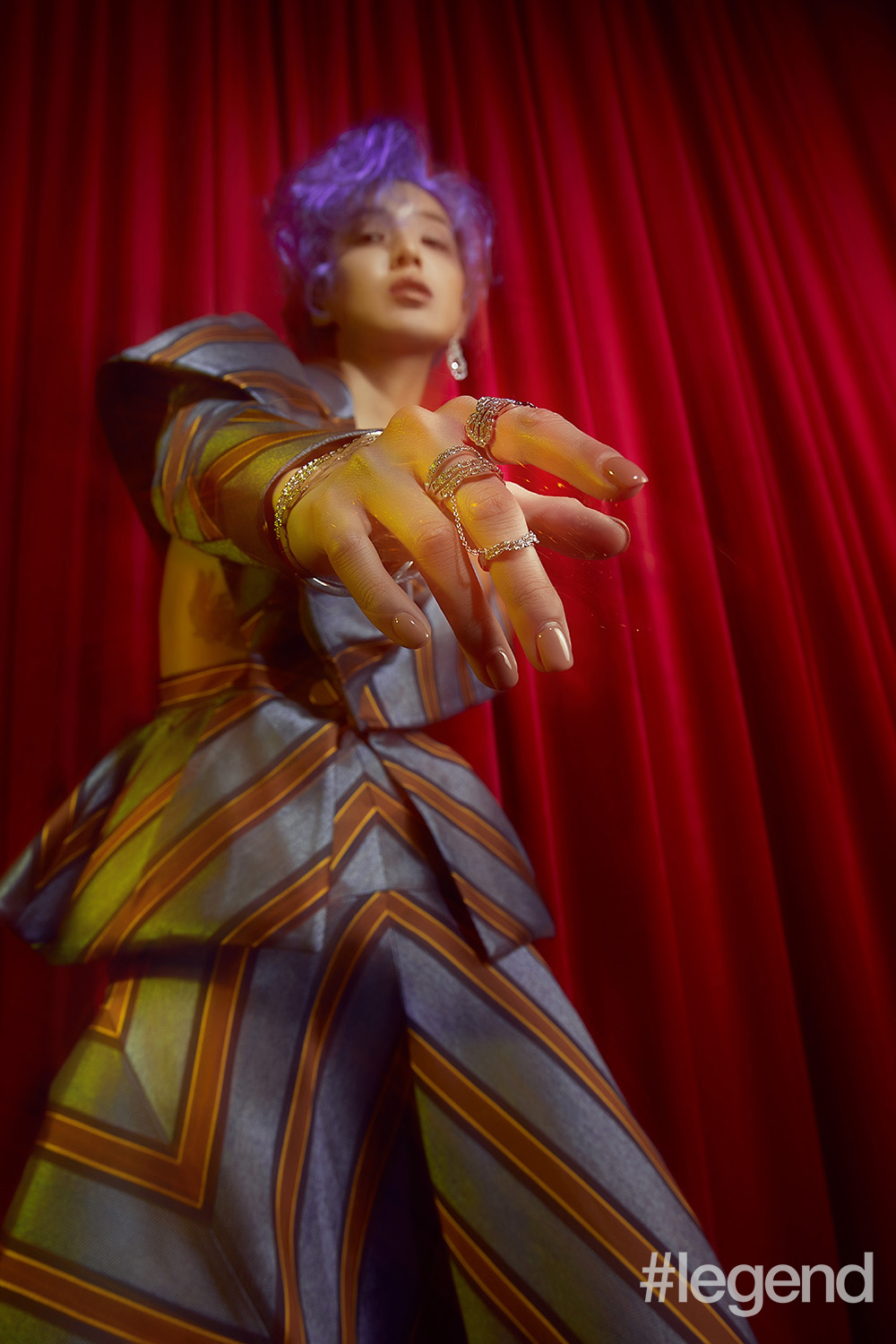 What do you want to be doing in 10 years? Where do you see yourself?
I hope that in 10 years' time, I can establish my own brand. I don't mean a fashion brand, but I want Kiwi Lee Han to become a brand. When people see or hear the name Kiwi, I want them to associate it with me. I also want my work to become more diverse and creative.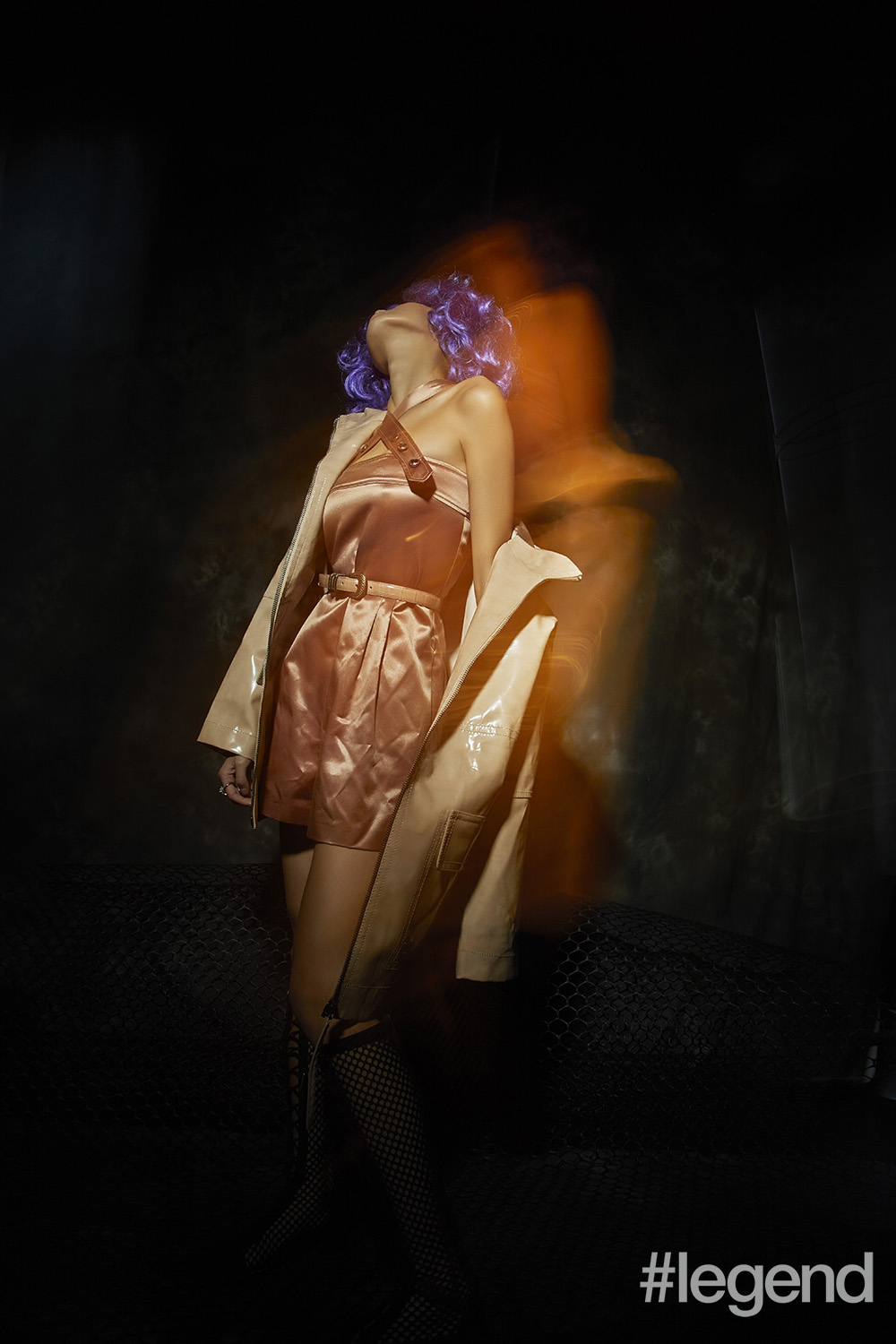 Credits
Photography / Teddy Zeng
Styling / Kieran Ho
Make-Up / Novia Hoo
Hair / Wind Huang
This feature originally appeared in the March 2018 print issue of #legend