Having made the leap from Disney starlet to serious dramatic actress, the Bvlgari ambassador is now looking to make her mark behind the camera. Mathew Scott finds out what drives this hard-working and multitalented 24-year-old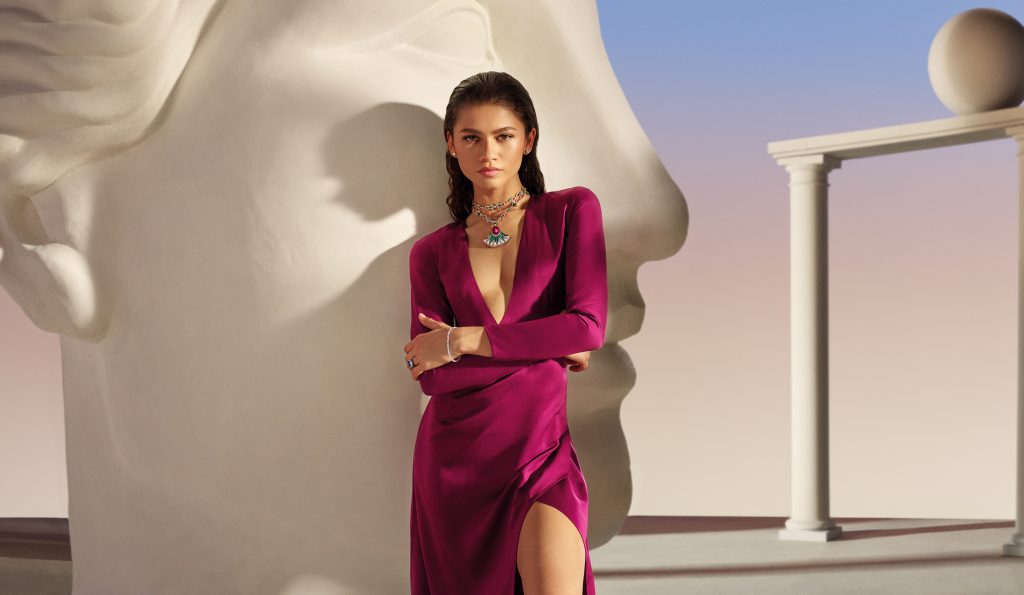 Director Sam Levinson has been as close a witness as anyone to the rise – and rise – of the multitalented Zendaya as the young American's star continues to shine across the worlds of television, the movies and music.
It was Levinson who directed Zendaya in her breakthrough dramatic role as a recovering drug addict in the ongoing hit HBO teen drama series Euphoria. And he cast her again in this year's critically acclaimed Netflix drama Malcolm & Marie. So it was fitting that when the people at GQ magazine were looking to fully flesh out a profile of Zendaya, and to look at what goes into making her the talent that she is, they turned to Levinson for his thoughts on the matter.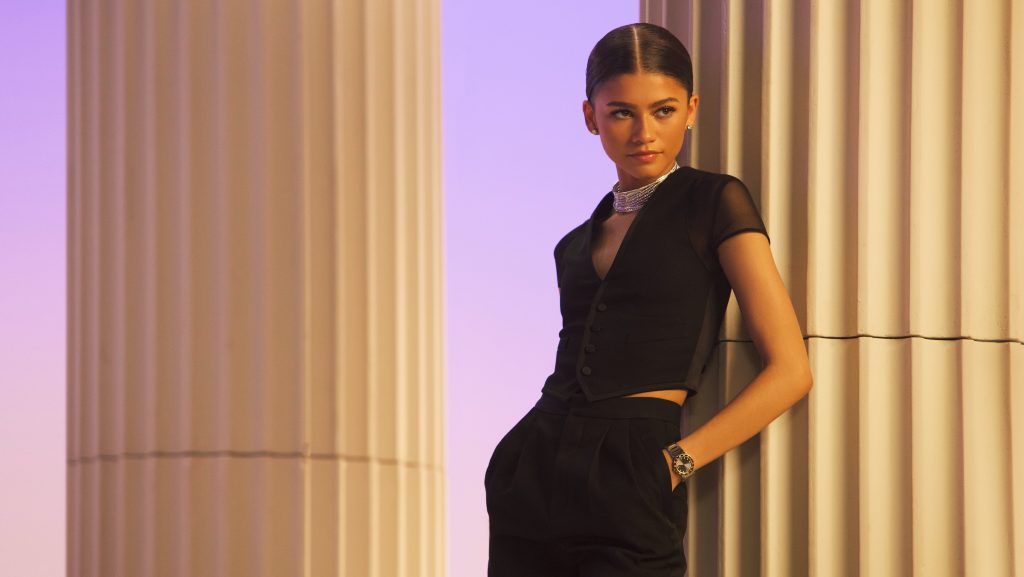 Talking about the processes of casting a co-lead for Malcolm & Marie – an often-tense drama that brings to the boil a couple's frustrations with each other (and life) – the director highlighted how he had to find someone who could match Zendaya's passion for her craft, as much as for life.
"Zendaya is such a formidable force as a person and an actor, that it was really difficult to imagine who could go 12 rounds with her," Levinson said. "She could snap most actors like a twig."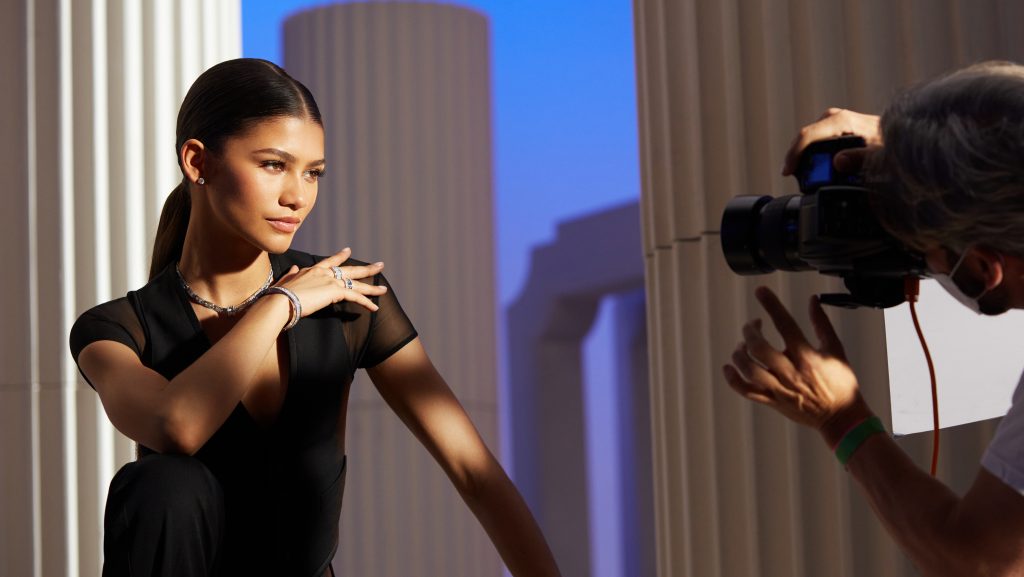 This month #legend is celebrating Zendaya, and celebrating her ongoing role as a Bvlgari ambassador. It comes as the 24-year-old from California is preparing for the release of two of 2021's most hotly anticipated films – the Jon Watts-directed Spider-Man: No Way Home, and Canadian director Denis Villeneuve's take on the sci-fi classic Dune.
That Zendaya stars in both is a reflection of the power she wields, and of her talent. The roles come on the heels of the acclaim she continues to receive for her starring role as Rue Bennett in Euphoria, for which the actress was last year named the youngest-ever winner of a Primetime Emmy Award for outstanding lead actress in a drama series.
Zendaya's rise to fame is completely of the age into which she was born, as she has been able to expand her career across media – and platforms – and she has been able to use her relationship with her social media community of more than 100 million followers to maintain control of her own narrative along the way.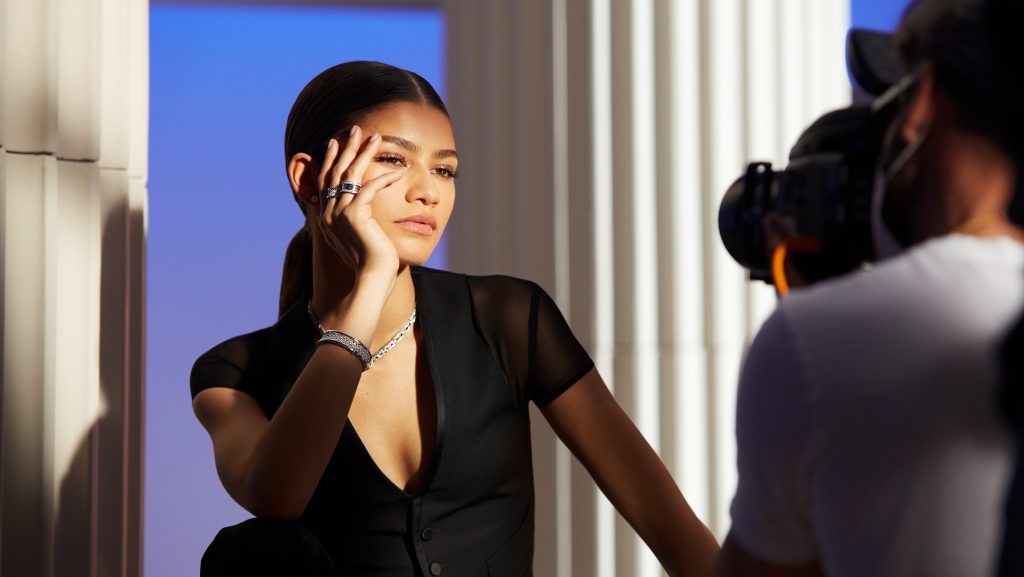 Zendaya was born Zendaya Maree Stoermer Coleman in Oakland, California, to parents who were both teachers. During an appearance on The Ellen DeGeneres Show she told the host they have been her guiding lights.
"I'm really lucky to have the parents that I have. They just have always instilled in me these core values that I think I have to carry with me through everything. I give it up to them, I give it up to family," she said.
After working as a child model, Zendaya was cast by the Disney Channel in the sitcom Shake It Up, which ran from 2010 to 2013 and allowed the young star to explore her musical side. There was a contract with Holly wood Records in 2012, the debut single Replay and, later, appearances on the hit series Dancing with the Stars. Zendaya then took on the role of the kid spy K.C. Cooper, in the hit sitcom K.C. Undercover – as well as taking on the role of a producer – before Euphoria came along in 2019.
By then, there had also been scene-stealing turns in Spider-Man: Homecoming (2017) and Spider-Man: Far from Home (2019) – and the feeling that Zendaya was developing her range. The star revealed earlier this year, on the Okay, Now Listen podcast, that she had started to look for more from the roles being offered but had been careful when it came to choosing her projects.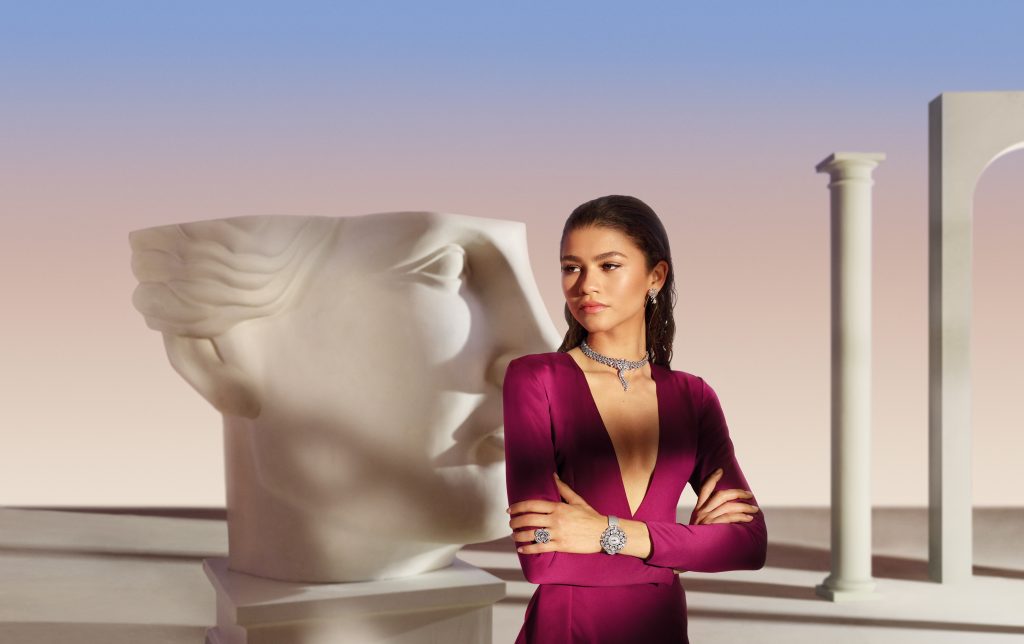 "I think a lot of people have grown up with me or have seen me grow up and so, to a lot of people, I almost feel like their little sister," she said. "That's why I choose to take my time and not dive into things before I feel like I'm ready as an actress. If I feel like that's not the right move quite yet, then I just wait, you know?"
The character of Marie Jones in Levinson's Malcolm & Marie was arguably the most layered Zendaya has played so far, and saw her cast opposite another rising star in John David Washington (BlacKkKlansman) in a drama that plays out across one night and sees the couple lay their relationship bare. It was in every way a collaborative effort, with Levinson and Zendaya discussing plot development almost daily.
As Zendaya explained to GQ, film roles had been coming in but nothing that really looked like taking her career – and her talents – to this next level.
"It's not necessarily that any of [the scripts] were bad or something like that," she said. "I just felt like a lot of the roles that I was reading, specifically female roles, were just like, I could have played them all as the same person and it wouldn't have mattered, if that makes sense."
The best way to describe it is just, like, they'd usually serve the purpose of helping the male character get to where they need to go, do what they need to do. They don't really have an arc of their own. And they usually feel very one-dimensional in the sense that there's not a lot of layers to them, meaning they all seem very kind of like the same person over and over and over again. It would have been great and it would have been fine, but I wouldn't have grown at all."
Zendaya picked up a nomination for best actress from the Critics Choice Awards for her performance and the film taps into moods felt everywhere during the global pandemic, as isolation has forced us all into often long bouts of introspection and even revelation.
For Zendaya, the major discovery has been just how much she loves to work – and how much (at this stage of her life) that work defines her."
I feel most like myself when I'm working," she told GQ. "I felt like, when I wasn't working, my powers had gone away, and I was like, 'Who the fuck …' I didn't really know who I was and what made me happy. What do I like to do? What else do I do? What is my value? What is my purpose now?"
As far as the personal side of her life goes, Zendaya has managed to keep things low-profile, brushing off rumours of a relationship with Spider-Man co-star Tom Holland. She recently shared what she looks for in people in general, though, in an exchange that reveals much about the confidence she has when it comes to expressing her views.
That much was again highlighted when Zendaya sat down with Vanity Fair, there to take part in the publication's Holly wood issue and in one of its famed The Proust Questionnaire sessions. When Zendaya was asked, "What is the quality you most like in a man?" she replied, instead, by suggesting the question might work better reframed to ask her what "I most like in a person".
See also: From 'Malcolm & Marie' to 'Mission: Impossible': How the film industry is adapting to COVID-19
"It's such a big question. What is the quality I most like in someone? I would say 'kindness' is kind of not the best way to describe it, but some people are just good people, and you can just feel it," Zendaya went on to reply.
"I don't know how to explain that but there's this little spark they have or this little special thing that they have, that you feel safe and happy around them. I don't know what that is, but some people have it, and it's special."
The actress believes she is able to help her fans understand her, through regular social media postings – "I'm pretty open but also pretty private. I think we have, in a weird way, a pretty close relationship. My fans get me for sure," she told Allure.com.
But Zendaya has also come to understand that she can use social media platforms as a means of instigating change. Most memorably that happened back in 2015 when a broadcaster made a caustic remark about Zendaya's hair during an Academy Awards red carpet appearance.
The star – then just 19 years old – fought back, and told W Magazine that the moment "made me think, 'How could I always have a lasting impact on what people saw and associated with people of colour?'
"The world is now waiting for the release of Spider-Man: No Way Home and Dune – both scheduled for the last quarter of the year – and for Zendaya's next move, which she revealed to The New York Times includes furthering her career behind the camera. "I'd love to be able to be a filmmaker," she said.
"I don't know when that'll happen. Sam [Levinson] is always like, I give you a year until you're directing something, and I'm like, all right, well, that means you got a year to teach me. So I don't know what that looks like personally, but I really enjoyed being a producer [on Malcolm & Marie]. And I enjoy this idea of hopefully one day being able to make the things that I want to see, the roles that I want to see for Black women. That would be exciting and a goal of mine." #
CREDITS
Photographer and director / Txema Yeste