Cover story: Yura fronts our 2020 Women's Issue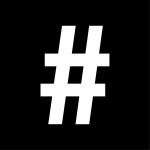 By: #legend
April 7, 2020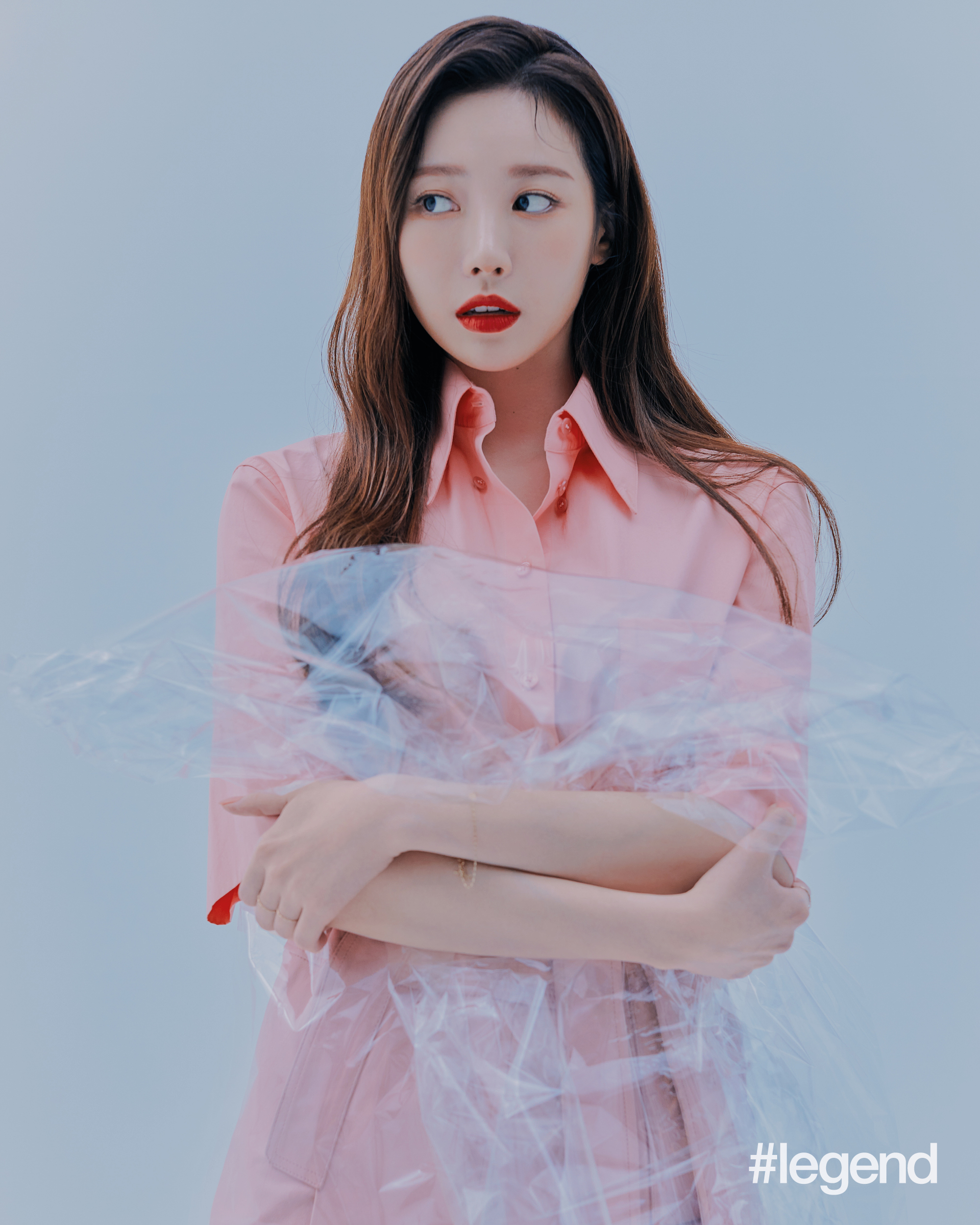 Yura made her debut in 2010, joining the K-pop group Girl's Day,
who gained a great deal of momentum and popularity over the years. Girl's Day marked its place as one of the leading K-pop groups of the era after becoming popular with songs including "Expectation", "Female President" and "Something". Along with this success, Yura boosted her presence on reality shows with her bright and positive energy, emerging as an entertainer as well. She was just an art student who daringly decided to follow her dreams to become a singer, but now she sets off towards another one of her dreams – to be a top actress – and is ready to show us her full capability as an artist in a variety of fields.
In person, Yura is exactly as you'd expect: bubbly, mirthful and vibrant. She kept a smile on throughout the shoot – in fact, the only time she wasn't smiling was when she was posing and looking chic before the camera. With her positive energy, she's ready to begin her new career path as an actress.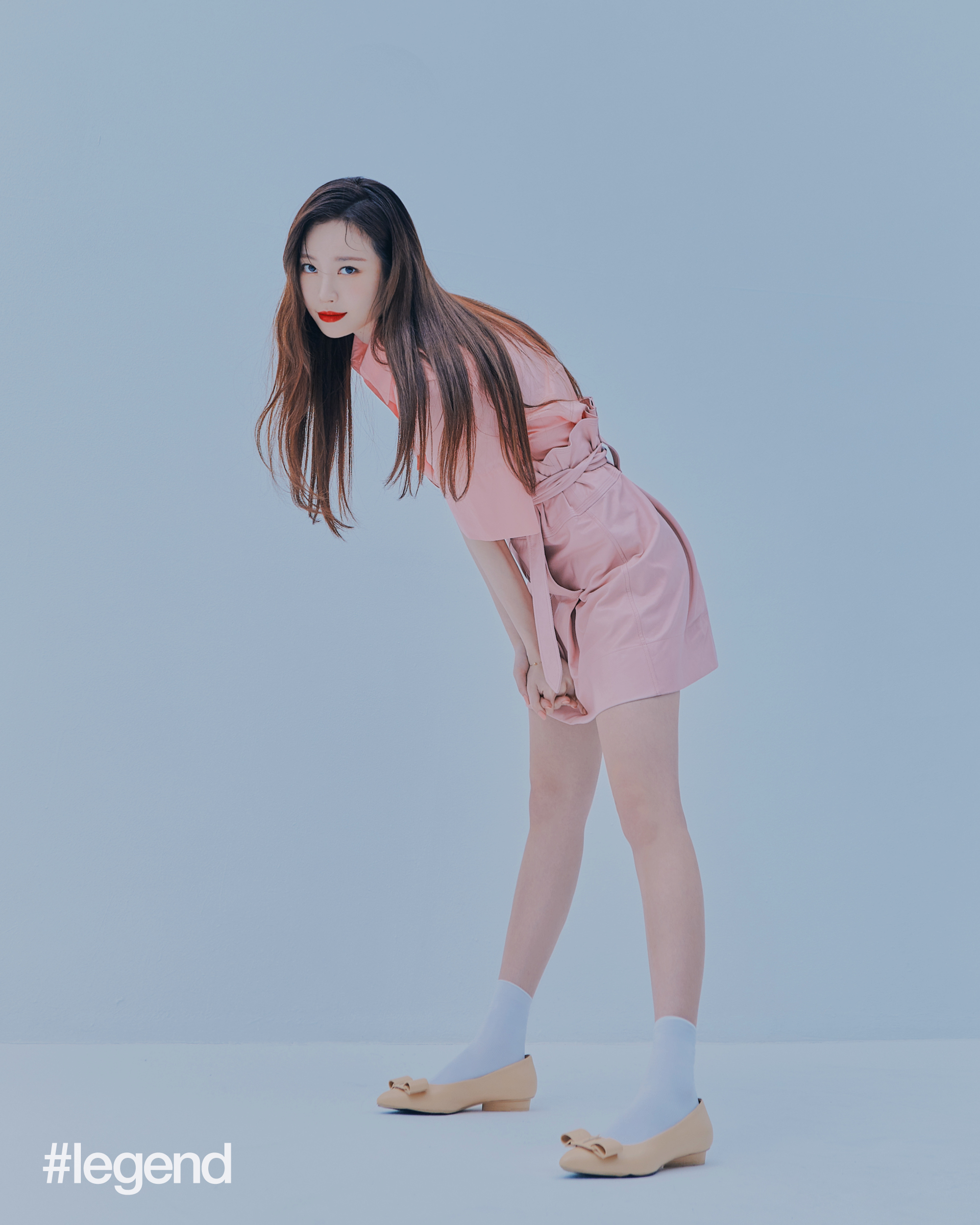 It's been 10 years since your debut. What has this time meant to you?
It was such a precious time. If my whole life flashed before my eyes like a film, the past 10 years would probably be one of the biggest memories in that film for me.
You were studying art before you chose to become a singer. What was the reason for this change of dreams?
I have actually said this a lot on several reality shows, but I've always had the dream of becoming a singer and an actress. One day, while I was drawing, I had a moment where I pictured myself dancing – and it just felt so real that I thought, "Is this a sign telling me to do what I want to do?" I told my mom right away that I wanted to pursue my dreams and do the things that I wanted to do. She accepted it right away and has been supporting me since then.
If you had kept on pursuing art as your profession, what do you think you would be doing now?
I used to study design and had interests in things like visual effects. I think visual effects for movies falls into the category of art. I used to think that it would be fun to work in the field of visual effects or computer graphics for games.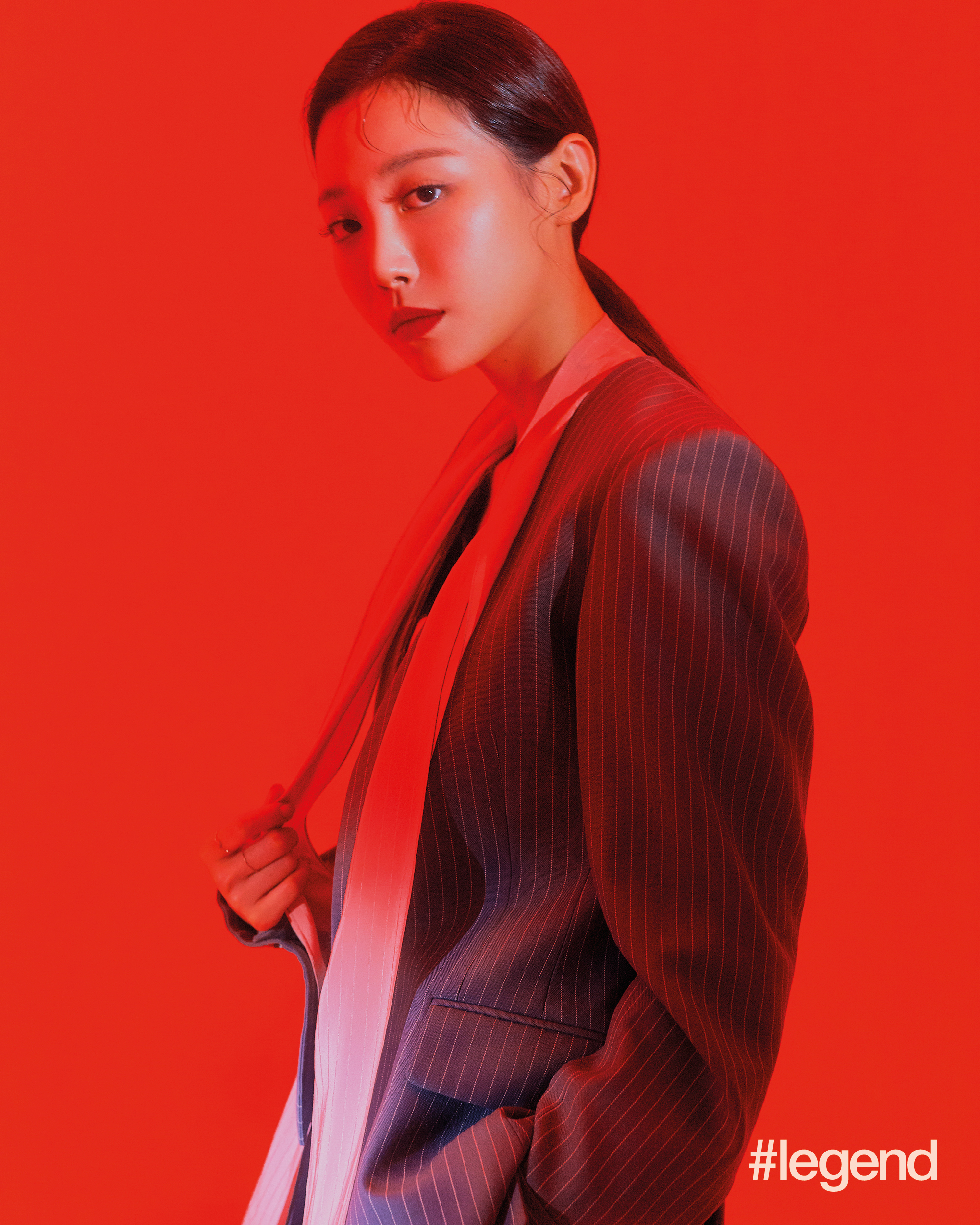 You and the other members of Girl's Day seem really close. Do you miss being on stage with them?
I miss being on stage with them so much! Sometimes I have dreams about the times when we were on stage together. The funny thing is that I always make mistakes in those dreams because I don't remember my choreography. [laughs] When I have those dreams, it's so vivid that I message the other members right away, telling them about it. It feels like it was just yesterday that we were on stage together.
What's the next move for you? What are your goals as an artist?
I'm trying hard to show various traits of myself as an actress and also show the best of myself in different areas. My goal is to become an artist who is loved in various fields.
What kind of acting would you like to try in the future? Any specific characters you have in mind?
Most of the roles that I've had for acting were celebrity roles, or someone who is bright and cool – but I'm curious to try characters that are completely opposite of my personality. I want to try characters that are more introverted and I also want to try action films someday. It would be great to try different roles, but for now I will focus on strengthening my basics as an actress to become a good one.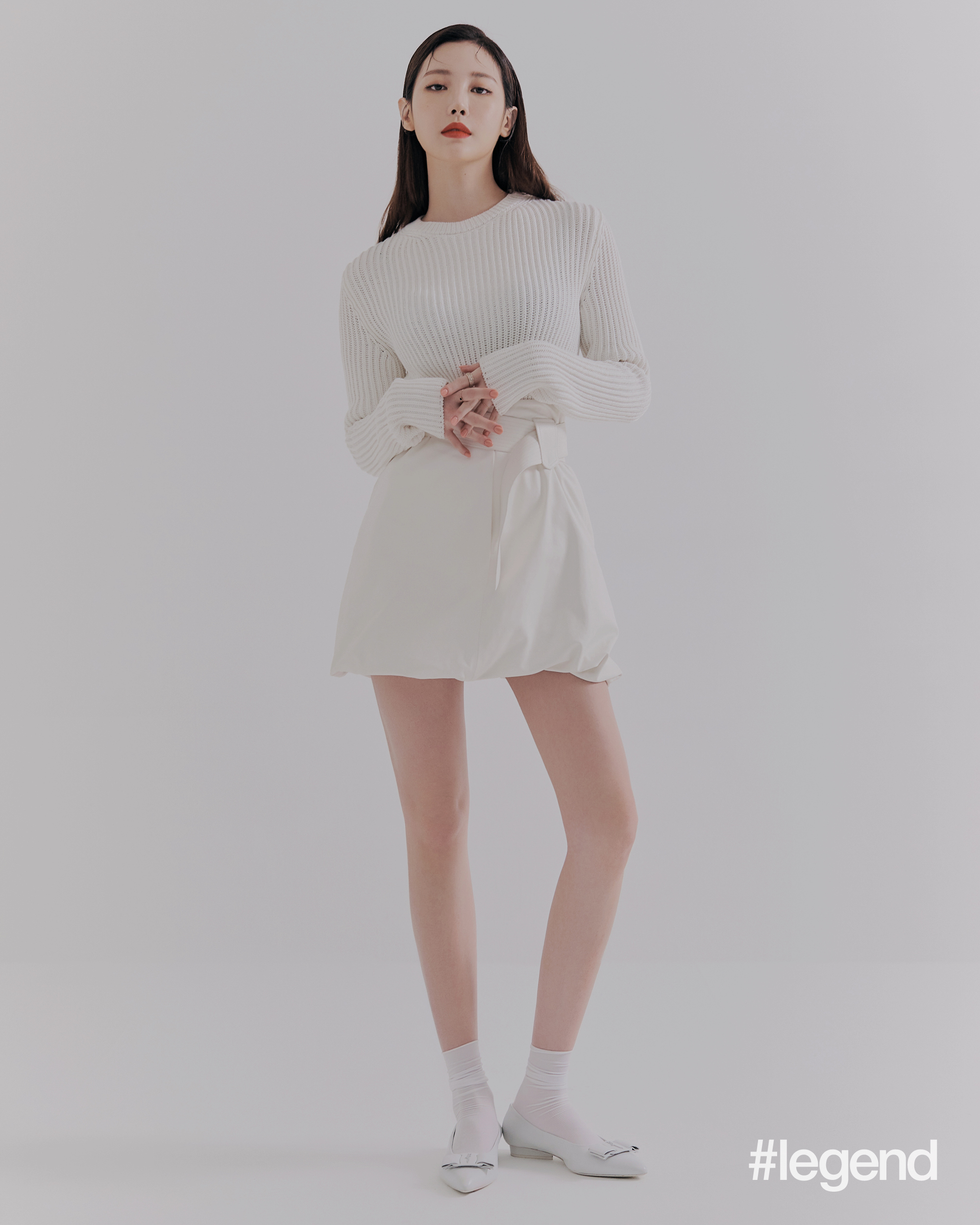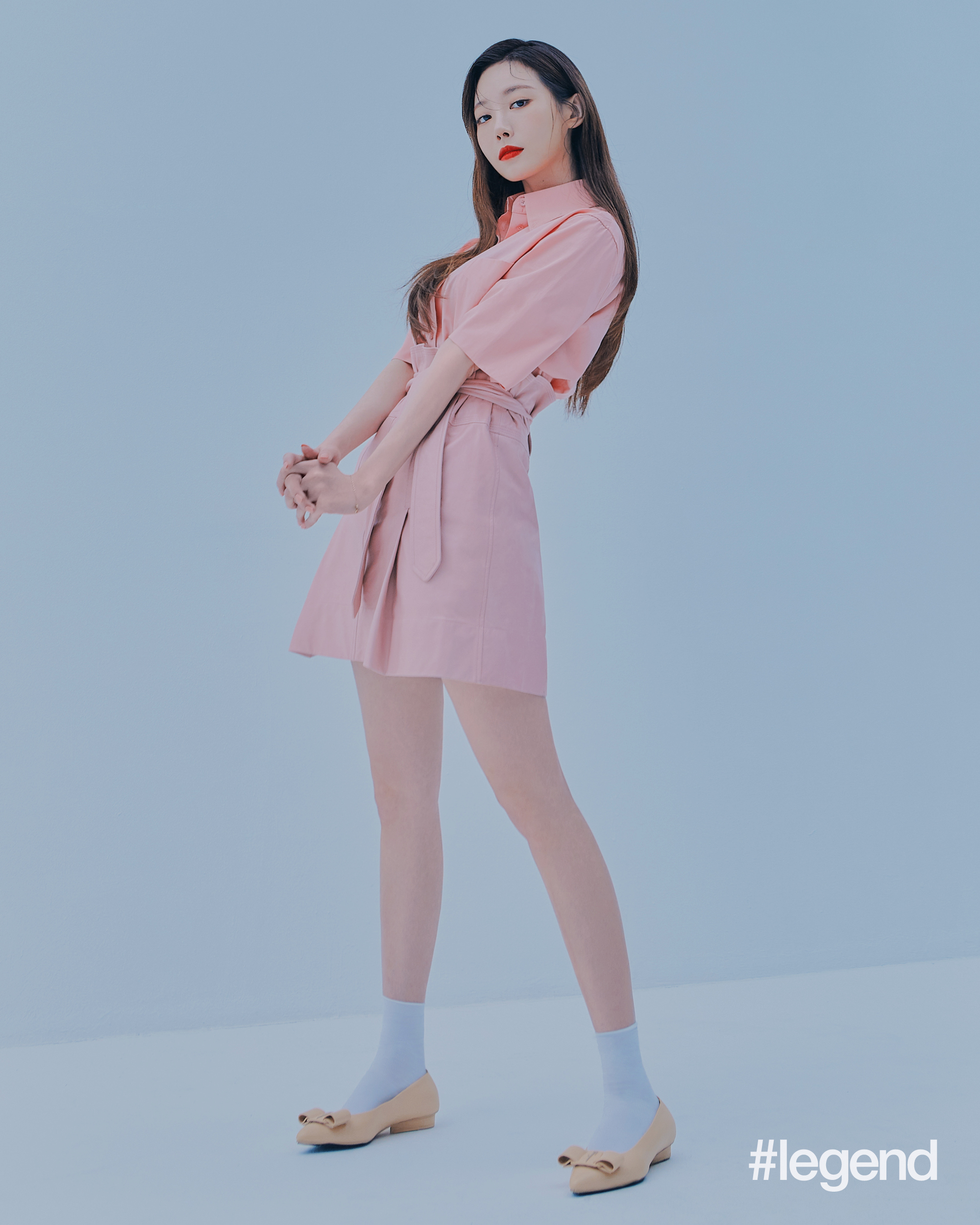 Do you have any directors or actors you would like
to work with?
After watching the film Extreme Job and the series Be Melodramatic by director Byeong-heon Lee, I really enjoyed his typical comic lines, with attractive and realistic characters. I really want to be in one of his films. As for actors that I want to work with, I really love actress Hyo-jin Gong's acting, so if I have the chance, I would like to act with her.
You always seem so bright and cheerful on TV. What's your personality like in real life?
My personality on TV portrays my real personality the best. I'm sure we all have different personalities depending on the situation, but the bright and cheerful image that I have on TV is just like how I am in reality.
What do you do when you feel down? Do you have something that helps you to stay positive?
When I feel a little down, I think of situations that are worse. I tell myself, "It could have been worse like this and compared to that, I'm pretty good." I'm also very self-protective, so I try to keep myself from falling into depression or deep moods. I think that's how I stay positive.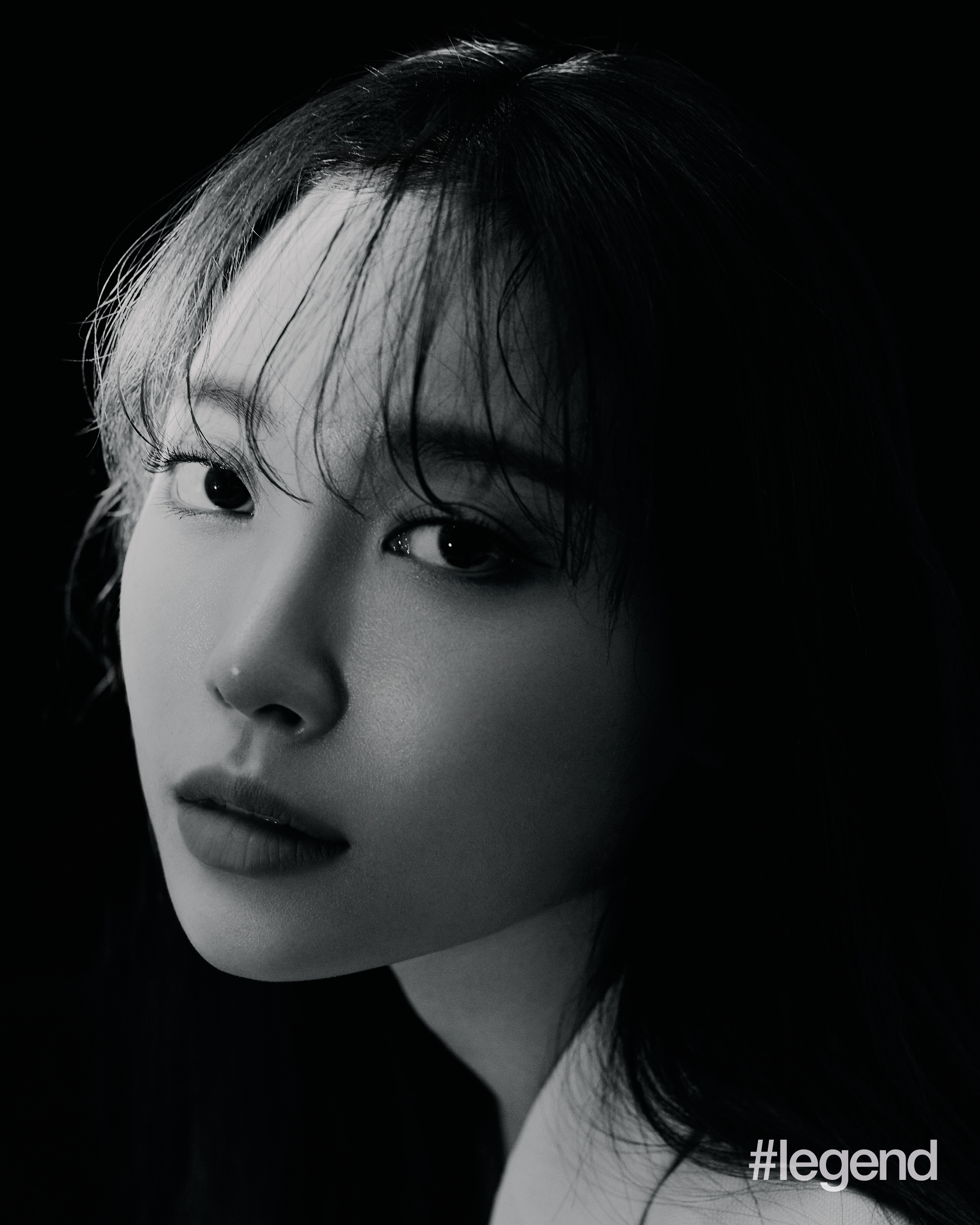 You probably look good in everything, but what's your daily outfit like?
I usually dress in outfits that are modern and simple. I like outfits that are very normal but have a small, unique twist. In general, I prefer to wear simple outfits. I used to wear colourful outfits, like pink and yellow, but these days when I look at my closet, I only see black and white clothes. I think my style is changing in this way.
What do you think is more important in fashion, being trendy or keeping your own style?
If I had to choose one, I would say keeping your own unique style is more important. However, I think it's important to wear something that just fits you well. Even though it's something trendy, it could be a bad choice if it doesn't fit you. It's important to know what kind of style goes well with yourself when it comes to fashion.
What kind of influence do you want to have on people?
I want people to be in a good mood and get positive vibes when they see me. It would be great to make people feel good and make them think "I hope I can get a bright and positive energy like that!" when they see me.
How do you imagine yourself 10 years from now?
Ten years actually feels very short. I think everything would be the same as now. When I was asked this question in the past, I would answer that I picture myself being married and raising kids in 10 years. But now I think I would just be exactly the same as how I am now. I can just picture myself saying, "It's been 10 years already? I feel like I'm still 27!" I would still be working hard and be just like how I am now.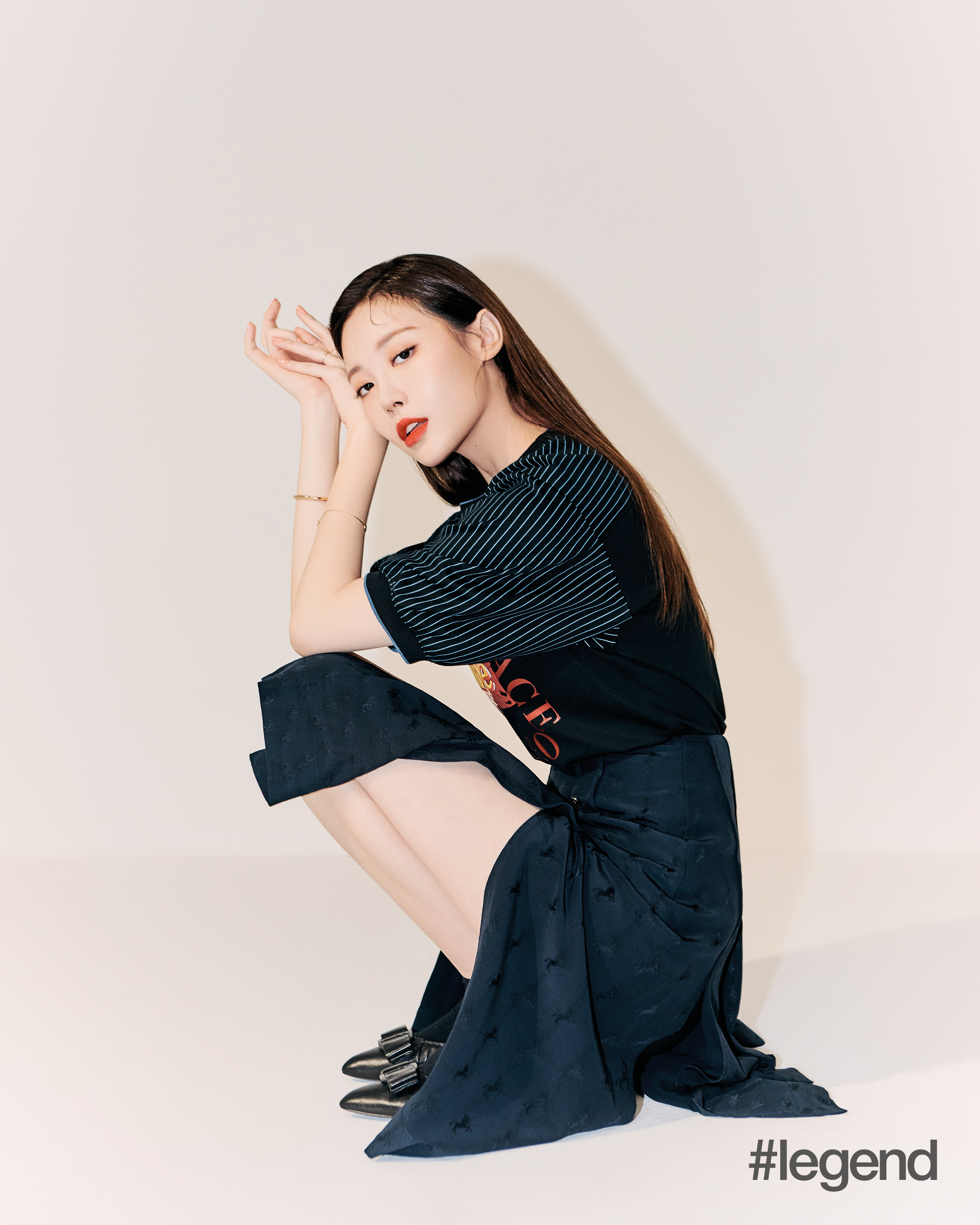 What is your hashtag for 2020?
#health. I hope to be healthy this year and work hard without getting sick.
Is there anything you want to say to your fans?
My fans say they miss seeing me, so I will try my best to see them more often. I miss you all very much, so please wait for me a little more – and I'm always grateful for your support and patience. Thank you! #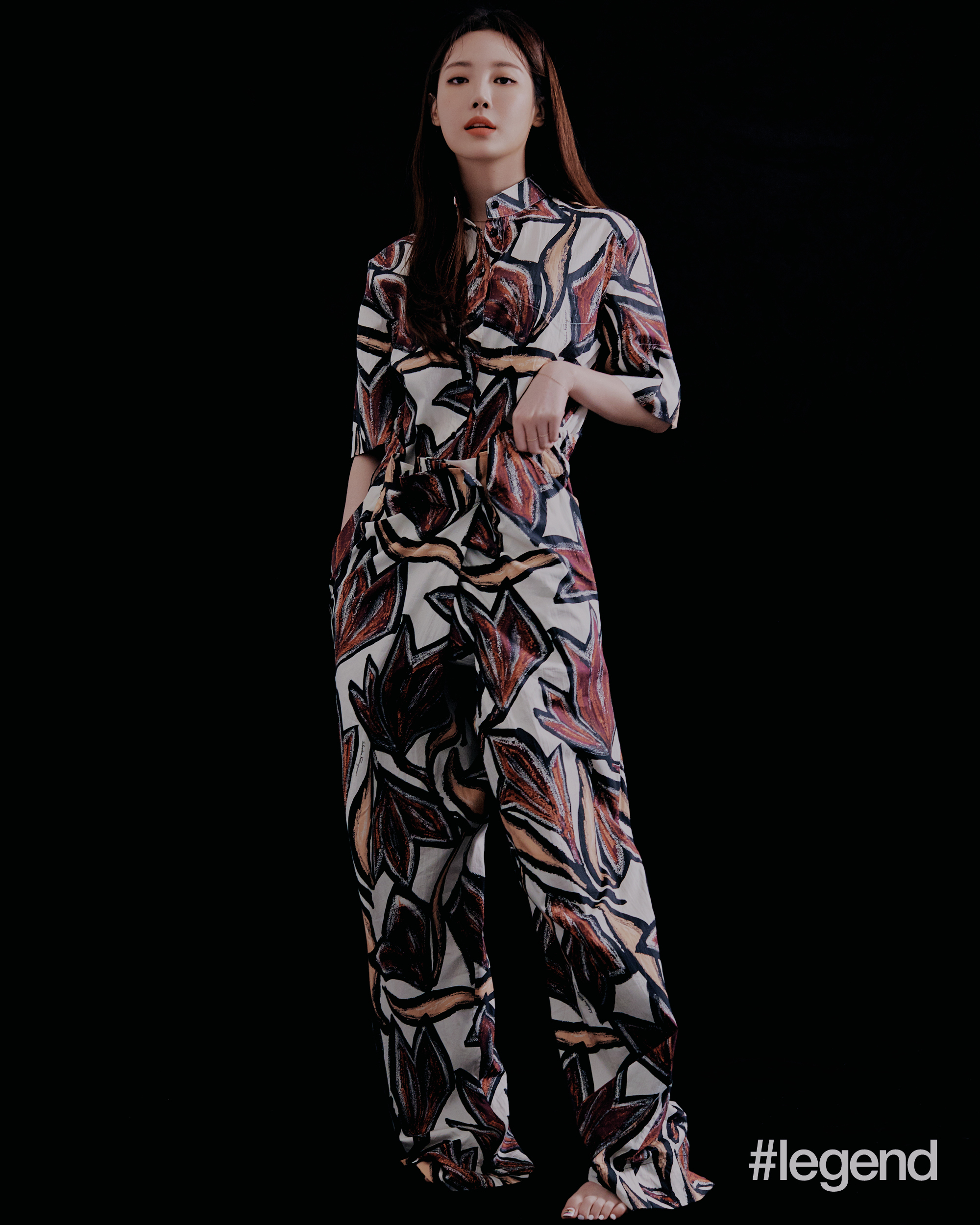 Photographer / Eun-bok Lee
Creative Direction / Gordon Lam
Art & Fashion Direction / Kieran Ho
Text & Interview / Danny Kang
Videographer / Byung-sun An
Hair / Cha Cha
Make-up / Gunhee
Stylist / Kyun-jin Lee
Coordination / Legend Entertainment Group