Cover story: K-pop star Taeyeon on dreams, fame and being in the public eye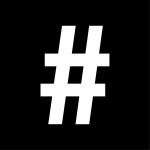 By: #legend
April 11, 2021
The Girls' Generation member turned solo artist is one of the most famous – and most beloved – stars in K-pop. She talks to Danny Kang about pursuing her dreams, handling the pressure and what it really means to be in the public eye.

Even if you don't know anything about K-pop, you've probably heard of Girls' Generation. And even if you know only a little bit about K-pop, you've probably heard of Kim Tae-yeon. Throughout the history of the music genre, there have been a few prominent figures who have achieved breakout success and then managed to sustain their popularity over time. Thanks to her powerful and mesmerising voice, Kim Tae-yeon, better known as Taeyeon, is one of them.
Taeyeon appeared on the K-pop scene in 2007 as a member of Girls' Generation. The group rose to fame a couple of years later with their hugely popular hit song Gee, and went on to become legendary among the second generation of K-pop.
Girls' Generation, with each member charming and endearing in her own way, was one of the first female K-pop groups to perform on the global stage and has helped fuel the K-pop phenomenon around the world. Taeyeon, boosted by the group's success as well as her astonishing vocals and friendly girl-next-door vibe, soon became one of the most prominent and popular figures on the K-pop scene. Girls liked her, boys liked her, parents liked her, everyone liked her.
Even before launching a solo career, Taeyeon's solos on songs like If and Can You Hear Me became hits and she was a sought-after guest on all the popular reality shows and music programmes. In addition to serving as a role model to boys and girls who dream of one day becoming a singer, she's an inspiration to other K-pop artists. And now, with more than 16 million followers on Instagram, she's expanding her influence beyond music, making everything from what she wears to what she says something for us to talk about.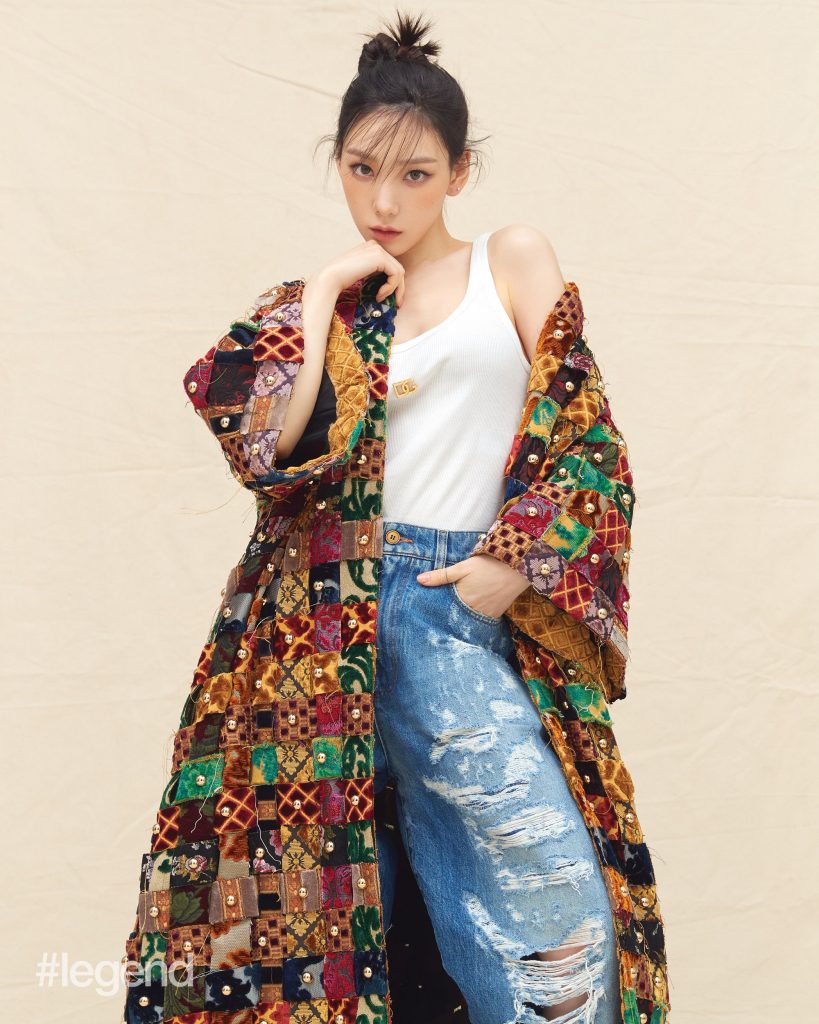 It's already 14 years into your career and it must have been a fascinating journey for you. What has it been like and what has changed since the beginning?
I don't think it's enough to sum up the last 14 years in one sentence. It has been a long time and a lot has happened. All I can say is that it has been the most memorable 14 years of my life. I'll probably have as memorable a time in the next 15 and 16 years as I have had so far. I think I've been able to continue my career as a solo artist because I debuted as a member of Girls' Generation, so I'm grateful for that experience.
As for the changes, a lot has happened and built up during this time. There are a lot of new singers following in our footsteps, and I have a bigger list of songs as well as more experience. Most importantly, though, I've grown.
Being one of the leading K-pop vocalists representing South Korea for so long must not have always been easy. Have you ever felt pressure or insecure being under such intense public scrutiny?
When the things I say on TV or write on social media become articles, I realise that a lot of people pay attention. Sometimes it can come across as feeling like pressure, but I want to use it in a positive way. I can help someone through the things I say or provide some sort of information through the news articles that are written. So all this attention could be a burden, but I'm actually grateful for it. I think I've kind of overcome that pressure and burden by making it all into a positive thing.
There's no doubt about your talent and passion for music. When did you realise that you should pursue your dreams as a singer?
When I was young, around the time that I was in elementary school, I loved watching singers perform. I loved watching music shows and I looked up to [K-pop singer, songwriter and producer] BoA and my dream of becoming a singer started to grow. I think I just liked music and followed what the singers were doing and that interest and passion continued to grow as I eventually accomplished my dream of actually becoming a singer.
Just as you looked up to others, many girls and boys and even other K-pop artists consider you a role model and aspire to one day become like you. How does it feel to be an inspiration to so many? What advice can you give them?
Now that's a bit of a burden! (laughs) It's a bit of a burden because I feel like I have to do better, because I know there are people who will decide the direction of their career after being inspired by me. I don't know. I guess I just need to do better?
As far as advice goes, it might sound a bit obvious but I hope people keep their minds strong and stay determined in whatever they do. As a singer you're in the public eye. It's easy to get hurt and much of your private life can come to light, so it's really important to brace yourself and stay strong.
What's it like to tell a story through song? How do you prepare yourself mentally as well as physically?
I'm not someone who acts in movies or on TV, but during those three or four minutes on stage I think of myself as an actress. When I get into the lyrics, even my facial expressions change. So, singing on stage for me is also a form of acting. I always sing in the hope that the audience can empathise with my emotions. As for physical preparation, I always do stretching exercises to relax beforehand, and now it's become really natural and almost like a habit to do so before every performance.
You and the other members of Girls' Generation seem very close. Although you are all crushing it at your solo careers, do you miss performing together? And what does Girls' Generation mean to you?
I miss it so much. When I first went solo, I was so scared and it made me think about the girls a lot. When I'm with them, we're always talking a lot so the room is always full of noise, but when I'm alone, especially in the green room, it's very quiet and the contrast makes me miss the girls a lot. I've actually said this a few times, but Girls' Generation in itself is a country to me. I'm from Girls' Generation, just like I'm from Korea. I'm here because of Girls' Generation, so it's like a hometown for me. It's something that comes so naturally and it will always be Girls' Generation even if I go back.
Girls' Generation was such an iconic group among the second generation of K-pop. What do you think made the group so special and beloved?
When we debuted, I think male groups outnumbered the female groups, and we were the first to appear as a group of young girls. I think that's why we received a lot of attention and also we always had concepts back then that fit our age and it probably came off really naturally to people. Even now in our solo careers we show what we can at our age and I think this naturalness is what people like about us.
What's the biggest difference being on stage solo versus part of a group? Do you think your career as an artist would have been different than it is now if you had been solo from the beginning?
I had mixed feelings and felt pressure that I had to lead a whole performance alone, while [in the group] I could rely on the other members while I was performing with them. So in the beginning, I couldn't fully enjoy performing alone. But as I got used to it, I also learned how to enjoy the stage on my own. So the biggest difference is probably the pressure.
If I had started my career as a solo artist and not with Girls' Generation, I wouldn't have been able to try as many genres as I have. Because it was Girls' Generation, we actually had the chance to try out so many different genres and concepts.
You've wowed us with performances that span a variety of genres and stages. What is your most memorable performance? And what stage do you dream of performing at?
The most memorable moments as a singer have been when we went on tours as Girls' Generation. They always felt like we were on a field trip. We just hung out and did the performances that we really love, so those are just really happy and memorable moments for me. If I get the chance, I would love to do a concert tour with Girls' Generation again. If we can.
With a huge following on Instagram, you've expanded your influence beyond music into fashion and lifestyle. When does all this popularity and influence feel real for you?
As I mentioned before, when the things I say on TV or write on social media become news articles or my name is suddenly trending on websites or on Twitter, I'm really surprised and realise a lot of people are paying attention. I only use Instagram and when I see people reacting to my posts or stories, or see a lot of fans actually waiting for my Instagram Lives, it does feel real.
Off-camera, you're an icon among homebodies. From painting and baking to homemade nail art, you have so many different hobbies. How did you get into them and are there any others we don't know about?
All these hobbies kind of came naturally. I don't really go out much because of my personality and, being a singer, there are some restrictions on what I can do. So naturally I look for things I can do on my own. As for new hobbies, I think I've done pretty much everything, but maybe walking Zero, my dog, could be a new one? He spends more time with me than I do with my other family members. So if I had to pick one, walking him and making homemade snacks for him might be one of my new hobbies.
How do you want to be remembered?
Someone who is talented in many different ways but also very down-to-earth. Am I being too greedy? (laughs) But yes, that's how I want to be remembered.
Who is your #legend?
My #legend will always be my mom. My mom and Zero are probably the two beings I rely on the most, and my mom is like my anchor. She supports me and has had the biggest influence on my personality and the way I think. I also owe my positive attitude to her, so she's my #legend.
CREDITS
Photography / Zoo Yonggyun
Videographer / Augustglyph and Seong Kim
Creative Director / Gordon Lam
Art Direction / Zaneta Cheng
Editorial Assistant / Alex Loong
Styling / Um A-reum
Hair / Kim Ggot-bi
Make-up / Seo Ok
Coordination / Legend Entertainment Group
Producer / Danny Kang
See also: Digital cover: Somin of K-pop group Kard on what it takes to hit it big