Cover Story: Davika Hoorne on finding her rhythm in acting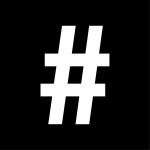 By: Zaneta Cheng
March 3, 2023
Thailand's most popular actress is everywhere you look in Bangkok and soon, she might be taking over the world. The 30-year-old speaks to Zaneta Cheng about staying grounded, pursuing her many passions and shedding light on what matters where she's able
We already knew Davika Hoorne was a big deal in Thailand, that her star shone brightly in her home country and in pockets across Asia. Thai television and movies have made a massive mark in the region over the past few years and names like hers have travelled well beyond national borders. That's why we chose her for our March anniversary cover.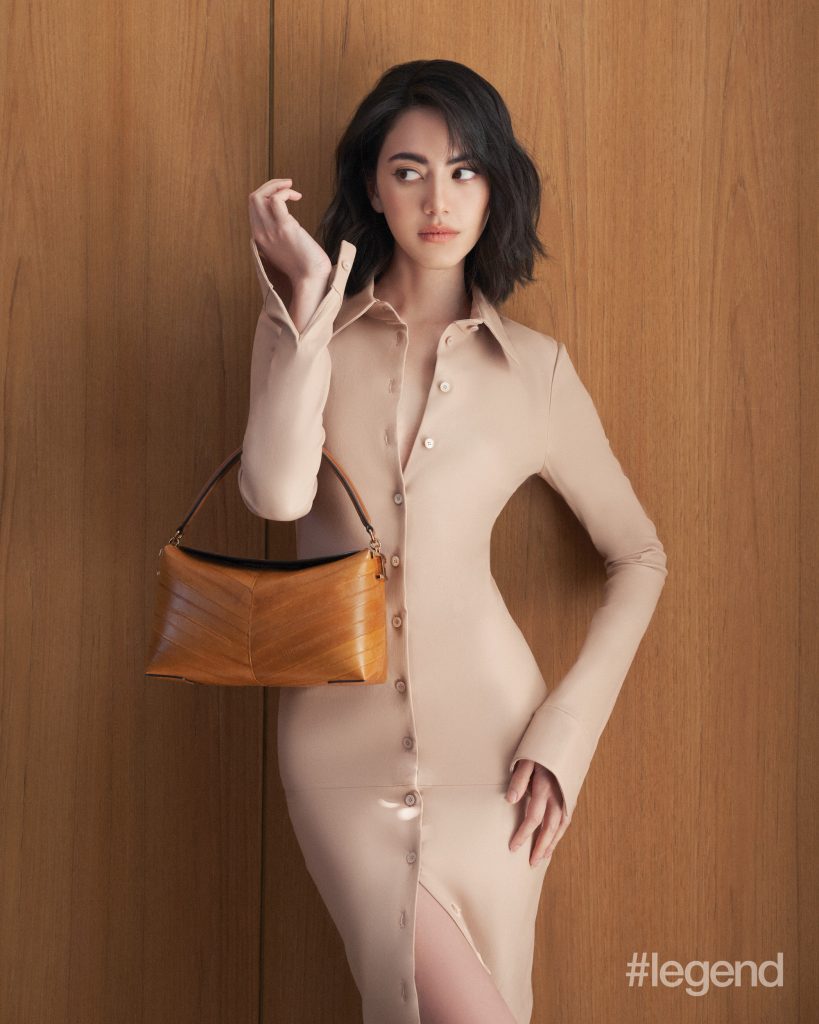 What we didn't know before flying to Bangkok for our cover shoot with Hoorne was just how much we would see her before actually meeting her. Stopping at a food court for lunch, we notice her on a poster smiling down at us with her large doe eyes and fluttery lashes. We leave the mall, head out to the streets to walk off the food and there she is passing by us on a bus and then on a billboard. There's really nowhere we can go without seeing Hoorne's face – that's how deeply our cover star is entrenched in Thai pop culture.
In person, the next day, we're greeted by a similarly beaming Hoorne. There's not much that's different between the photographs and the real deal. She's bubbly and much more awake than the rest of us on set as she gets her make-up done surrounded by her team, chattering and laughing.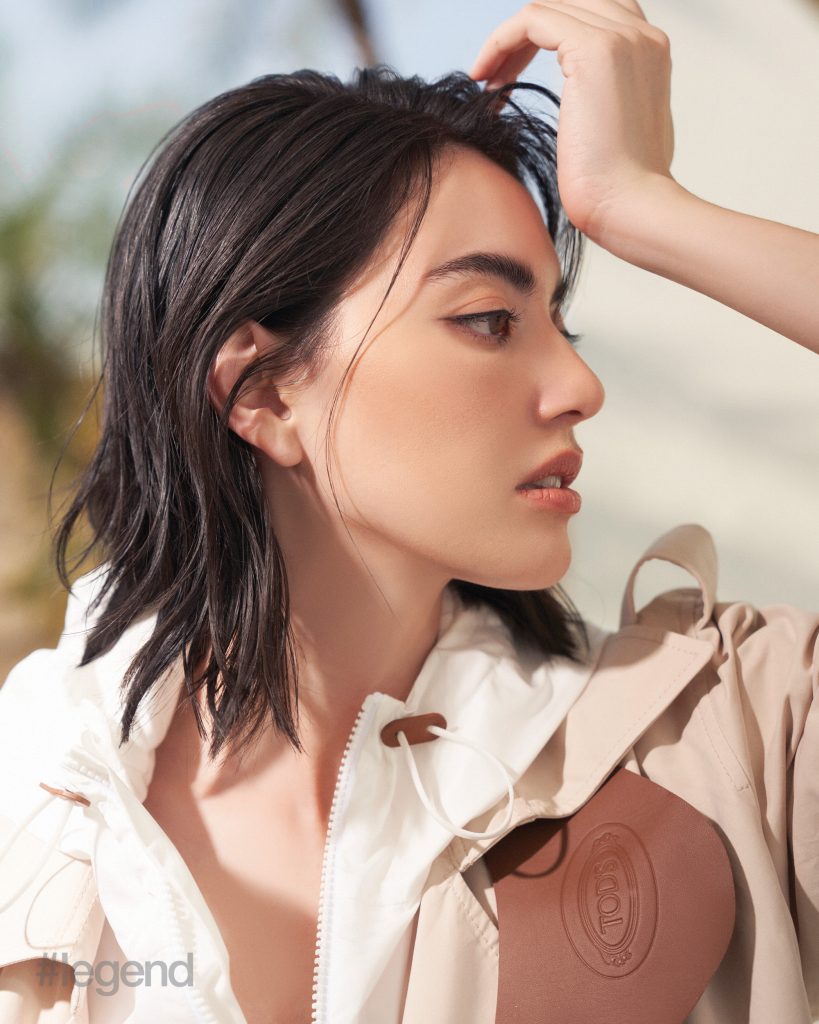 This was, according to Hoorne, not always the case. "I was quiet when I was young but I always admired both Thai and Hollywood actors," she says. "I gained more confidence in high school, which was when I realised that performing also came naturally to me.
"My journey so far has been great. I'm grateful for all of my success. I know that I couldn't have done it alone. I'm surrounded and supported by an incredible team so I enjoy every moment that I have. I'm passionate about my craft and I really look forward to exploring and trying everything I can to improve."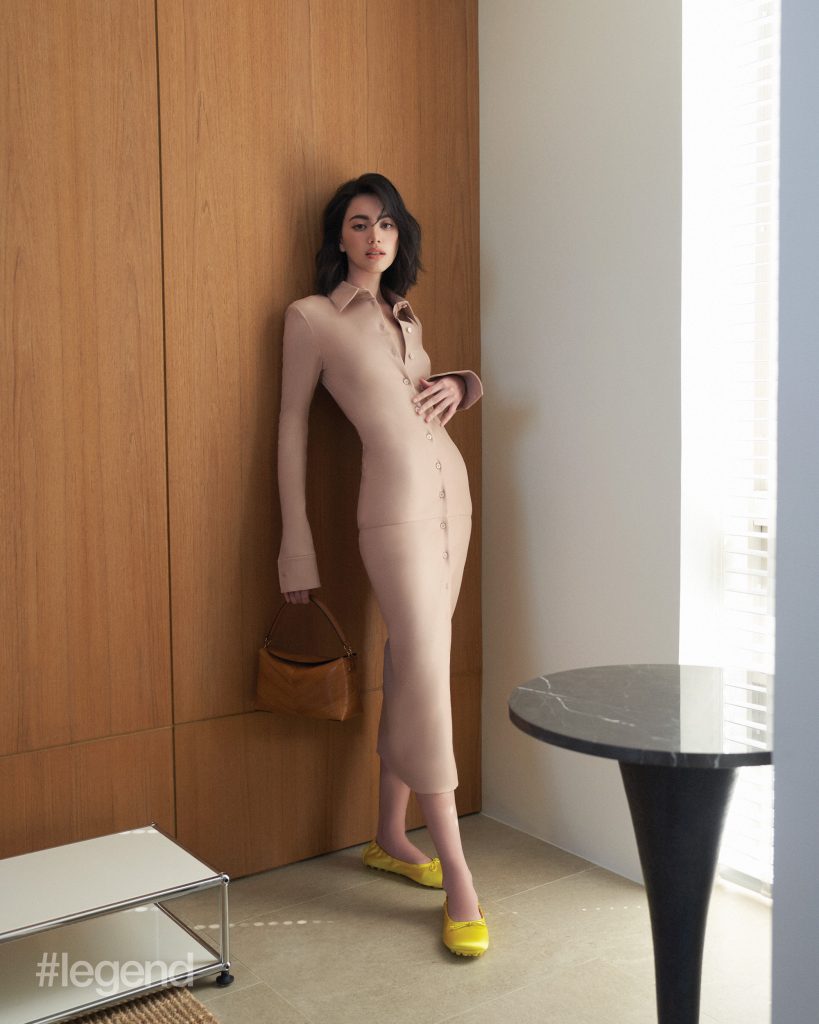 Half Thai, half Belgian, Hoorne, born in Bangkok in 1992, is a product of her generation. Standing at a lithe 5 foot 9 inches, she started out as a model before moving into acting in 2010 with her debut role as the lead actress in Thai television series Cupid's Shadows but it was really in 2013 when she shot to the top as the female lead, Mae Nak, in Thailand's highest-grossing horror-comedy film of all time, Pee Mak. Since then, Hoorne has branched into fashion design and music, making her a true multihyphenate success story.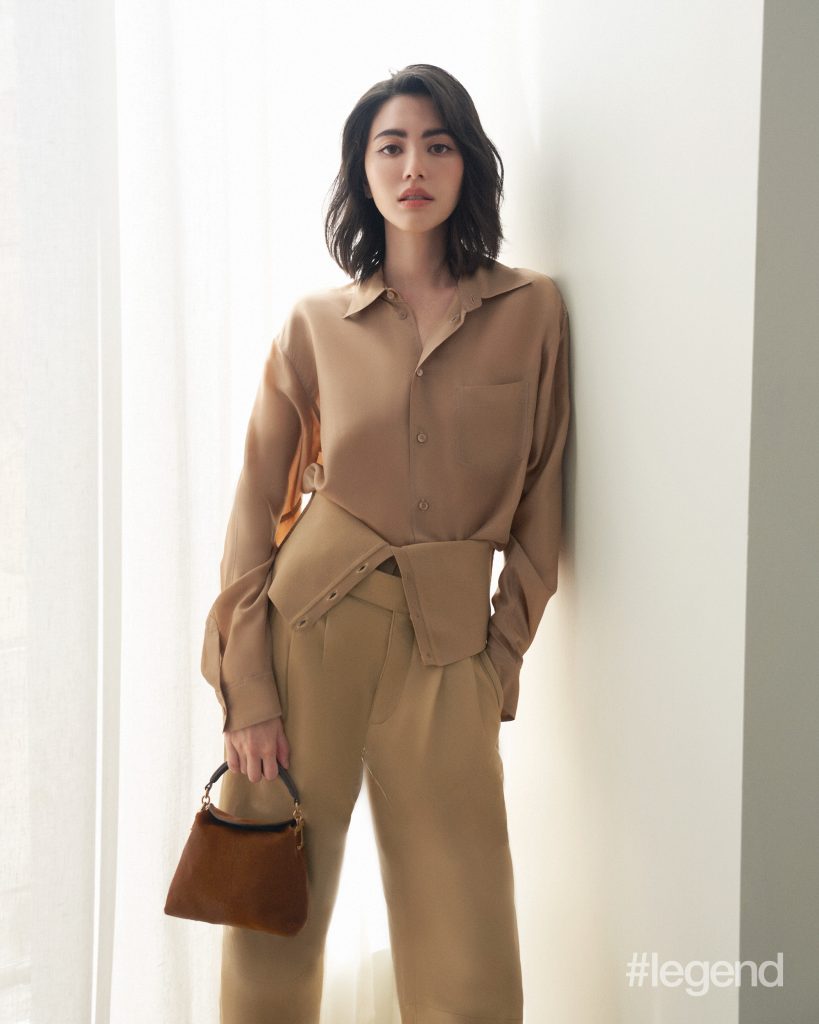 Of acting, the star's primary craft, Hoorne is focused on choosing projects that inspire her. "I learn more about myself and how to stay grounded despite a world of success," she says. "My projects have to inspire me. They have to make me want to know more about that person. I'm most drawn to intriguing projects that allow me to give a voice to my characters."
Having appeared in modern-day rom-coms like Heart Attack in 2015, My Ambulance in 2019, as well as period films like Pee Mak, the 30-year-old actress finds all her characters challenging because she continues to push herself. "Every role and character has a meaningful backstory," she says. "Each one continues to be a learning experience for me."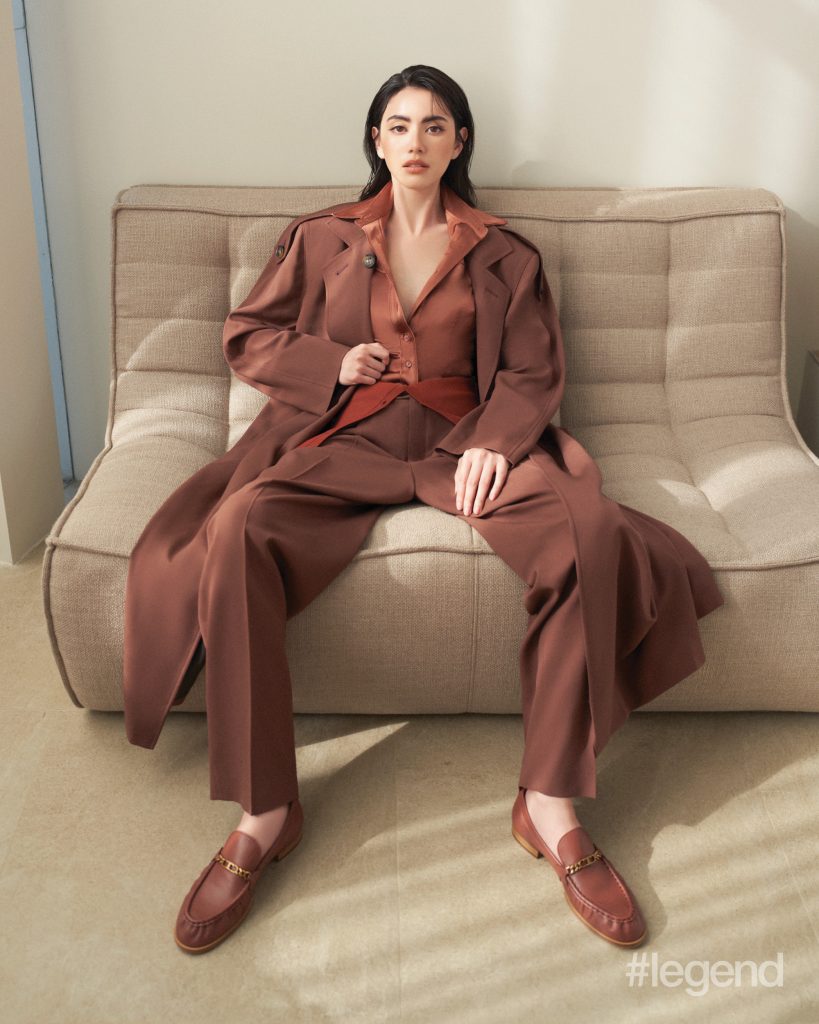 We turn to Mae Nak, the role that catapulted her to Thai entertainment superstardom. Hoorne's character is a well-known ghost figure in Thai folklore, which tells a sad story of a beautiful woman who lives on the banks of the Phra Khanong canal and dies during childbirth while her husband is away at war. Only, when her husband returns from war, he finds both mother and child waiting for him at home.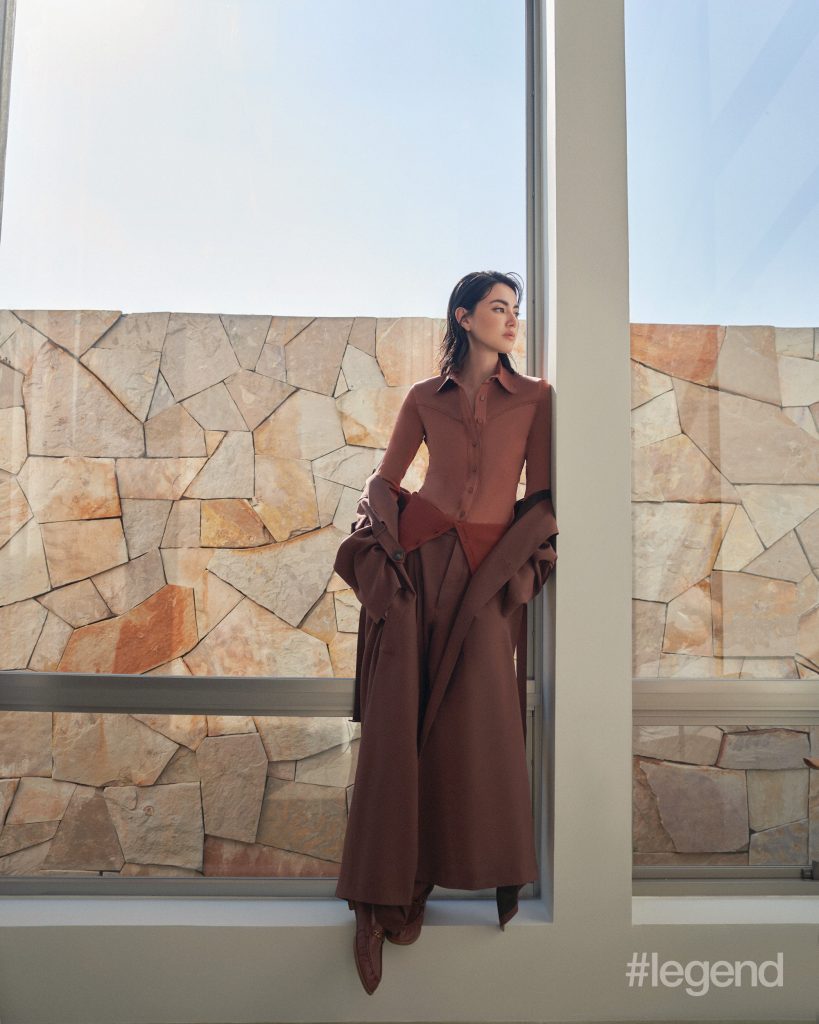 "Mae Nak is one of Thailand's most treasured love stories. I was drawn to the fact that love can overcome any barriers in both life and death," Hoorne explains. "Pee Mak gave me the opportunity to breathe life into this time-honoured classic."
Perhaps it was because of Hoorne's ability to breathe life into and draw sympathy for Mae Nak in the horror-comedy that the actress has recently been conscripted into the cast of Chungking Mansion, a pan-Asian zombie attack movie currently in pre-production. Actors from Korea, Hong Kong and Japan as well as Thailand have also signed up for the film, which is to be set in Hong Kong's iconic Chungking Mansions.
"It's always been a goal of mine to work on more international collaborations. I'm so excited to be working with such an amazing and diverse cast," says Hoorne.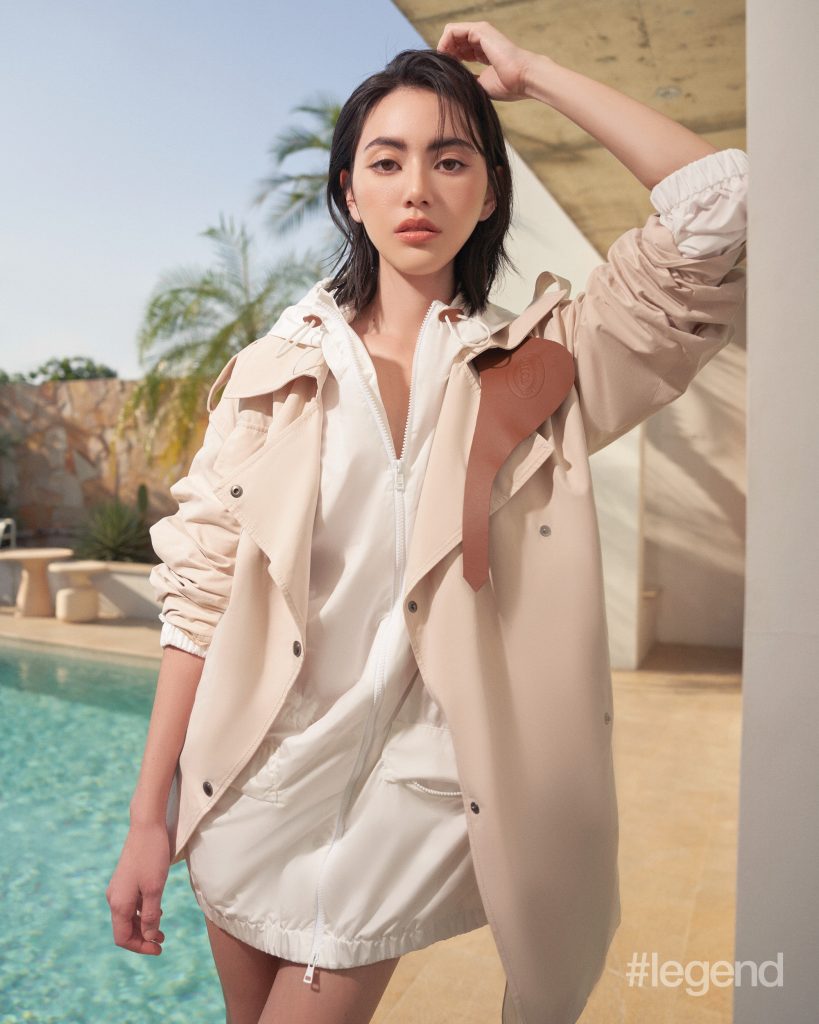 When asked about transitioning from model to actress, Hoorne's reply is as breezy as her posing on set. "Like any job, I take my roles seriously so the transition to acting from modelling was seamless. I learned my lines by studying and getting into the mind of the characters to better understand them," she says. "I was a little nervous at first. Filming was a little intense in the beginning but then I found my rhythm and never looked back."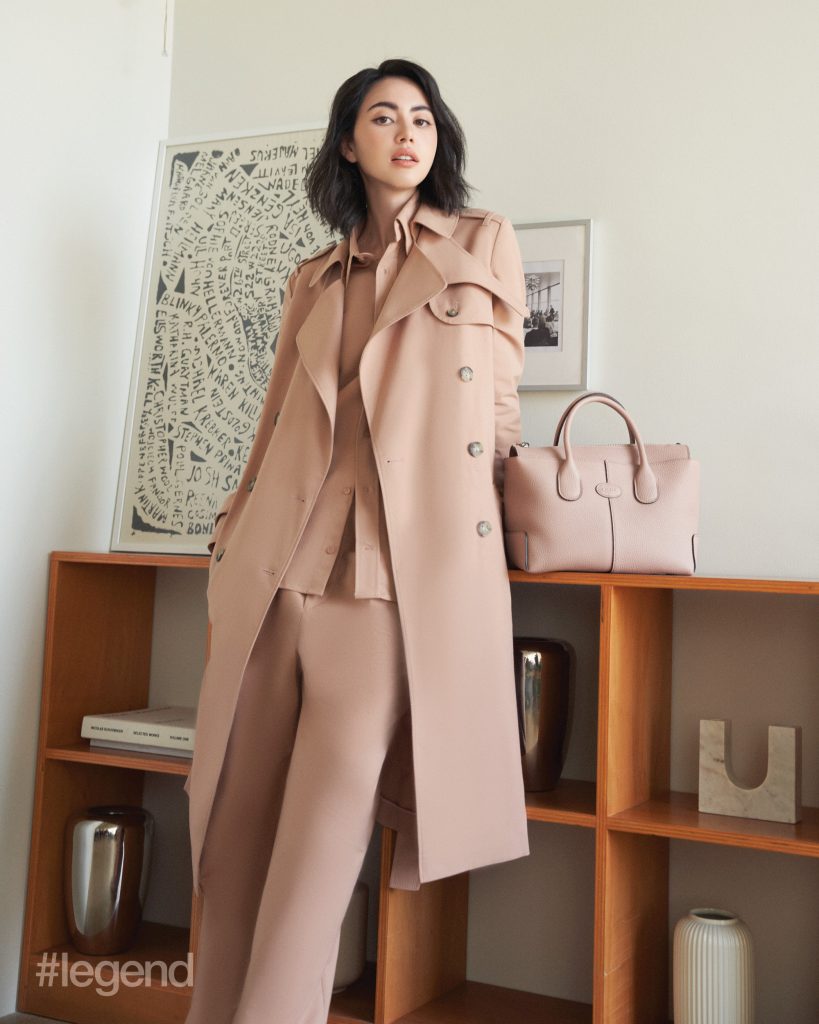 Hoorne is the closest I've come to meeting a physical embodiment of TikTok's "that girl". Because not only is she exceptional to look at in person and through a camera lens as well as very successful on both the silver screen and television, she's also managed to find success through singing, which she calls her "passion project".
While most people limit singing to their showers for most of their lives, Hoorne uses the medium to tell stories of her own. "I want to tell stories that inspire others," she says. "I'm so fascinated by stories of unknown heroes living through private trials and I want to shed light on all that's happening around us."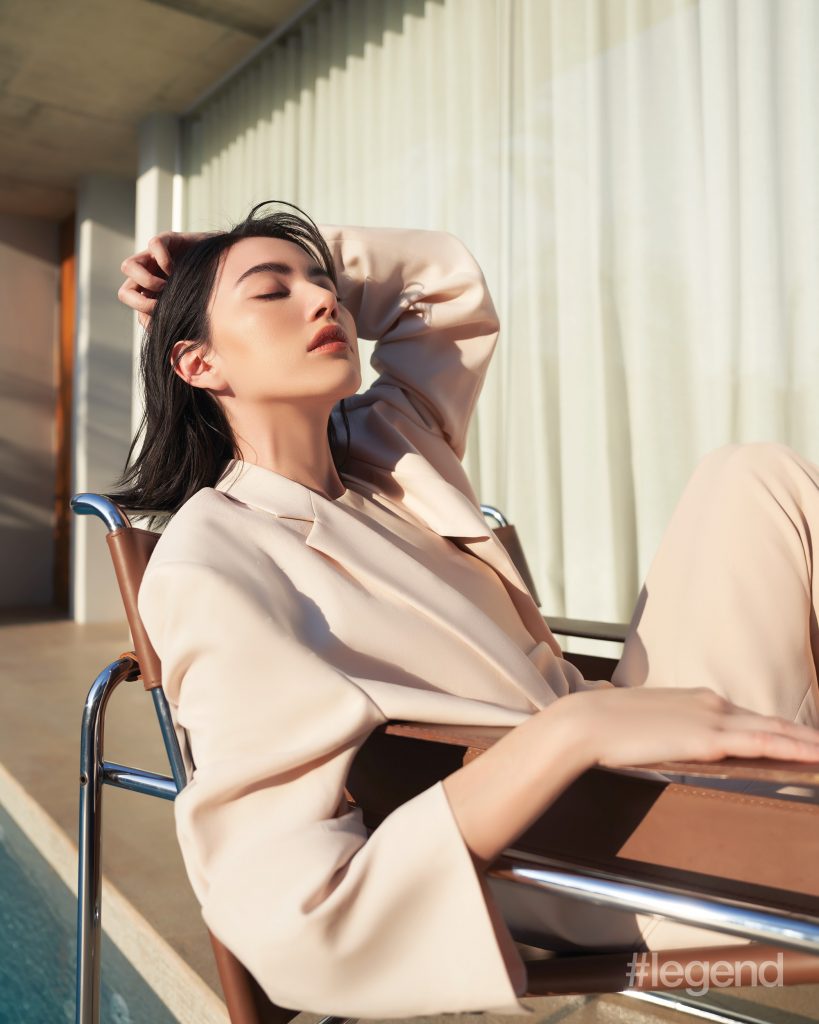 For her first single "Can I Call You Mine", which was released four months ago on YouTube and has since amassed 6.4 million views, Hoorne assumed the role of executive producer for the music video which takes place on a beach in Thailand's Pattaya and grapples with the blurred line of friendship and love between two girls. "I'm in tune with what's going on around me so I'm able to tell stories from real life. As for the creative process, I'm always inspired to do and try new things while maintaining my own style."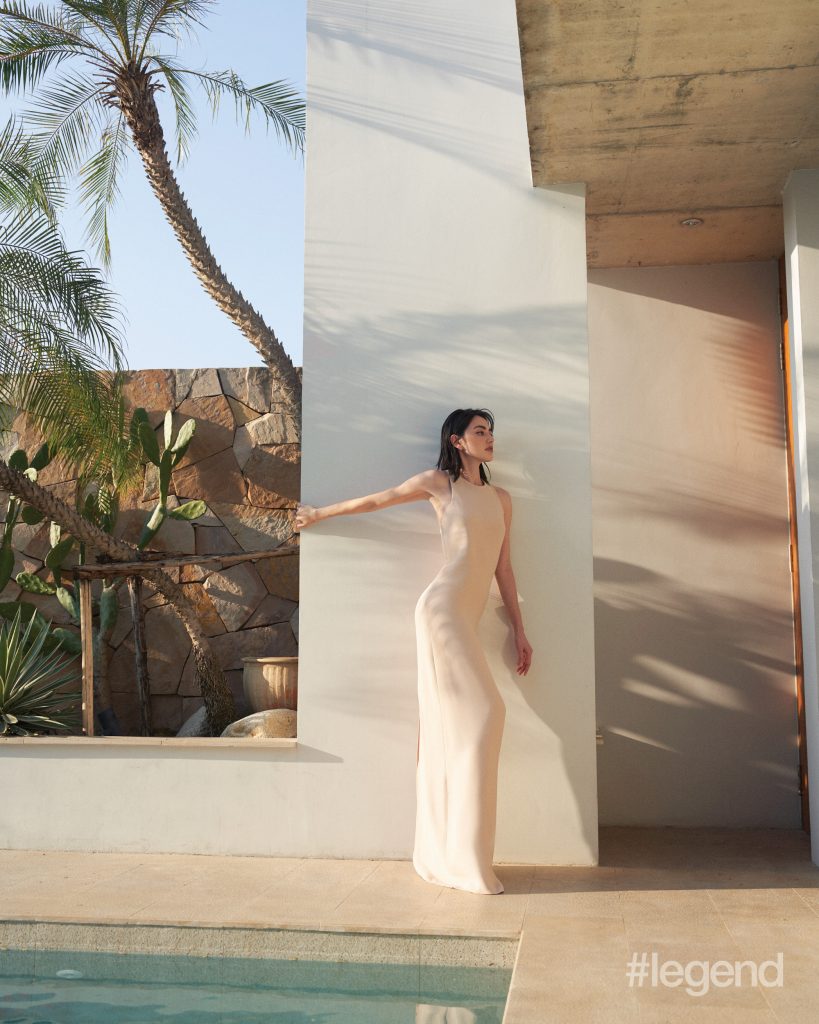 So, it makes sense that Hoorne's fashion brand, Davi.bydavika, is "inspired by confidence and strength" – qualities that the model-singer-actress-producer-fashion designer attributes to her #legend – her mother.
Hoorne explains, "I love fashion and I want to create beautiful pieces that are relatable with my audience. I'm really an entrepreneur at heart so business comes naturally for me."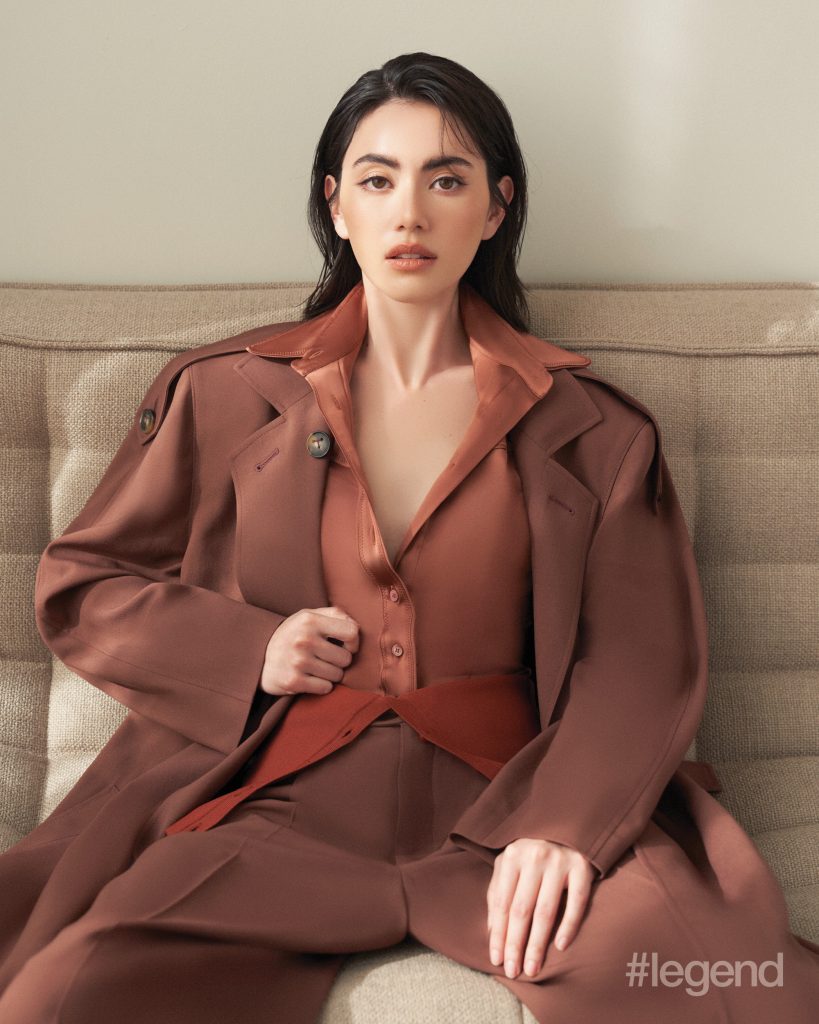 It's the truth because as soon as the last shot is taken, Hoorne and her team effusively thank our entire crew and in a blink of an eye disappear into a car responsible for whisking her off to her next engagement. It's all in a day's work, but I'm told before we part ways that Hoorne gets free time too and spends it in a way that is quite similar to my days off. "I don't get much time off, but when I do I make sure to spend time with my loved ones and, of course, my dogs."
Celebrities, they're just like us. Sort of.
CREDITS
Creative Concept and Production / #legend 
Art direction / Zaneta Cheng 
Photography / Bert Sivakorn 
Styling / Mooh Preuksapak
Hair / Nadia Banjaporn
Make-up / Isabella Marni
Photography assistants / Worrarath Jiwpanit and Nutpong Thanavibul
Styling assistant / Walailak Wongman