Cover story: K-Pop star CL talks private life, public persona and global takeover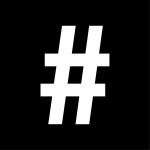 By: Gordon Lam
September 1, 2016
 
Check with CL what she may have become if not for a career as a singer, rapper and all-around entertainer and you'll draw a rather surprised expression. "I don't know… I've never had to think about it," she tells #legend. "The only thing I wanted to be besides an artist and a dancer was a nun."
Born Chaelin Lee, but known to most of the planet by her stage name CL, the 25 year old signed to behemoth YG Entertainment at the tender age of 14 to be a singer and rapper in K-Pop girl group 2NE1. Anyone with a passing understanding of fame will know she has not looked back.
The quartet 2NE1 – which includes talents of Dara, Park Bom and Minzy, who left the group earlier this year – found success after appearing alongside K-Pop boy band Big Bang in Lollipop back in 2009. It was the first stage of the skyrocket that would launch the band to 11 No. 1 singles and 66 million in record sales.
The video for their first single in May 2009, Fire, notched 1 million views inside a day. By June, they had signed a first commercial deal with Fila sportswear. By the second half of 2010, the band had a long-playing debut enter the Billboard World Album Chart at No. 7. The near-unlimited series of "bests" and "firsts" that followed might have convinced fans that the girls and their crew had the Midas touch.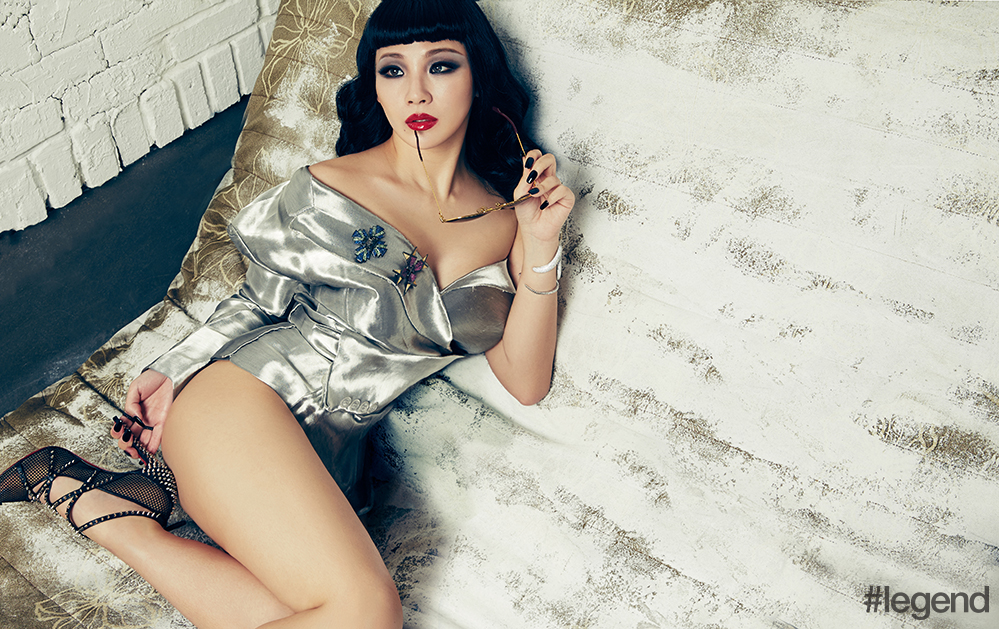 But being a household name throughout much of Asia hasn't been enough for CL. Her sights are firmly focused on an international audience.
2NE1 last released an album in 2014 and while the other members of the group focused on solo projects at home – Dara took up a role on television and Minzy opened a dance studio – CL sought her own path and recorded an English-language album in Los Angeles.
Making the album took two years. Fans old and new had a taste of what was to come with Hello Bitches, released last year, a bold, techno-heavy English track with a Korean hook.
However Lifted, released just two weeks ago, is the first single off the album.
The highly anticipated song is produced and written by Teddy, along with CL and Asher Roth. The music video, also dropped on the same day, is directed by Dave Meyers, who also worked on Missy Elliot's Lose Control and Katy Perry's Firework.
Leaving the candy-coloured, choreographed world of K-Pop to make a splash internationally takes some courage. The last Korean act to have disrupted the scene was PSY with the ultra-catchy hit Gangnam Style, but even then, his subsequent releases, including Gentleman and Hangover, featuring Snoop Dogg, didn't have quite the same impact.
But CL has some pluck and, perhaps, some luck in that she speaks English fluently. Born in South Korea but raised in Japan and France, CL grew up attending international schools. She also had the good fortune to cross paths with Scooter Braun, the man behind pop juggernauts Justin Bieber, Carly Rae Jepsen and Ariana Grande. Braun, now her manager, was in Seoul several years ago for a show with PSY. 2NE1 was the guest band that night. Braun was introduced to CL at a party and they stayed in touch.
Growing up surrounded by three different cultures helped shape CL into the person she is today. "It was hard for me when I was growing up because I felt like an alien, I felt like I didn't fit into any group, and I was constantly moving around," she says. "But now I feel like it's helping me because I learn quick and I make friends quickly."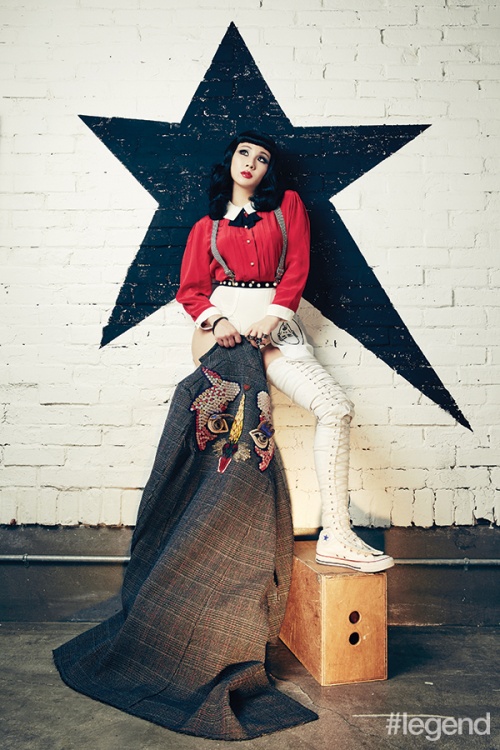 And CL has friends aplenty. She took to the stage with DJ Diplo at the Mad Decent Block Party last summer. She has performed with, and appeared in music videos for, Skrillex in the Dirty Vibe, a jam that saw another collaboration with Diplo – as well as fellow YG labelmate G-Dragon. In May last year she rapped over Diplo's Doctor Pepper with Riff Raff and OG Maco. CL is a ubiquitous face at fashion weeks, schmoozing with stars the likes of Charli XCX and Lucky Blue Smith. She's firm friends with top designers Jeremy Scott and Alexander Wang. In short, she's hot property and it hasn't gone unnoticed by the media.
Rolling Stone last year named CL as one of the 10 New Artists You Need to Know. This year, for the second year in a row, she has been nominated by Time as one of their 100 Most Influential People in the World. These credentials are hard to come by, and are testament to CL's pull in both Asia and the United States.
If you don't yet know about CL, shame on you. You soon will. She's heading somewhere big, and she's not stopping until she's gone stratospheric. She's going to keep going.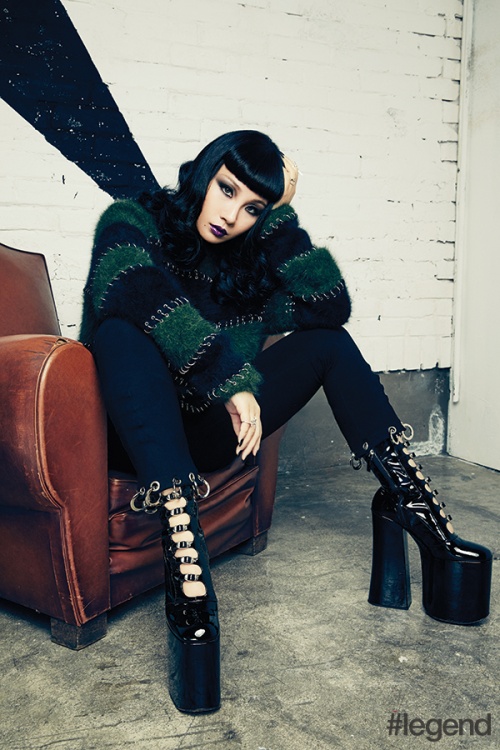 What is the best advice anyone has ever given you?
Best advice? That's a hard question. Keep going. I know it sounds so cheesy, and typical, but I feel like for the last two years when I was preparing my album, there were a lot of times I wanted to – and I never feel like this by the way – I had felt like there were a lot of times where I felt like giving up. I think the key, the code, is to keep going.
Is there another philosophy of life you abide by?
To be thankful and to appreciate my life. And to live life, you know? I think that's happiness to me, appreciating life.
If you were not in this particular position, CL as a worldwide phenomenon, what would your philosophy be?
It would be the same. It would be exactly the same. I think that's the key to happiness.
Do you consider yourself a perfectionist?
Yes, and no. What is being perfect, you know? There's no answer. I can tell you that. I try my best.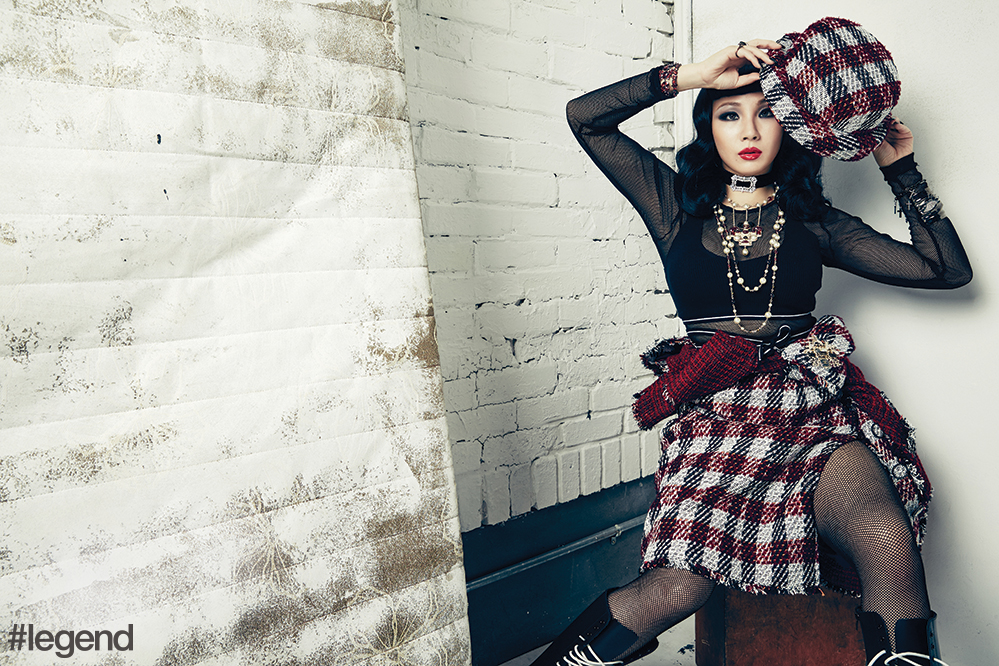 Where did you grow up?
I was born in South Korea and raised in Japan, and also in Paris, in France.
When and how did you first get interested in music?
It was natural for me because my dad loves music. I grew up listening to a lot of music and you know, I was singing all the time and one day I asked him if I could learn how to dance. I remember I was seven, that's how I got into dancing. And everything was natural, you know. I grew up with it.
Who were your favourite artists and singers when you were growing up?
I remember my dad was listening to a lot of Japanese rock music. I remember that, but I don't exactly know who it is because I was so young. He loved The Refugees, Lauryn Hill. He loved her and I remember listening to her songs a lot.
Did that influence your music now?
Definitely. I listen to it from time to time when I feel like I need to get inspired.
Do you think growing up around the world has shaped the way you are now and contributed to your sound?
Growing up in Japan and in France, travelling a lot definitely helps me now. I have to be creative and connect with a lot of people. It was hard for me when I was growing up because I felt like an alien. I felt like I didn't fit into any group, and I was constantly moving around, but now I feel like it's helping me because I learn quick, and I make friends quickly. I can understand the culture quickly.
 
How old were you when you were in France and Japan?
In Japan, we moved as soon as I was born. And I was there until I was like 12 or 13. And then in between we had to travel back and forth from France to Japan.
Do you speak French?
I used to. I understand everything. I went to a French school. But now that I don't use it as much, I'm not fluent. But I understand everything.
Who is your legend?
My legend would be the women in my family. There are so many, so many. But I love and respect and look up to my grandma so much, and my mum, and my sister, it's like all the women around me are very powerful. They teach me a lot of things and I feel like I don't think I would be here if it wasn't for them.
Who would be your dream collaborator, dead or alive?
A dream collaborator… I think I'm working with the people I want to collaborate with, which I feel so blessed for. I have amazing managers. I love Scooter. I love YG. All the people around me, they inspire me – the designers to photographers, creative people around me and the crew – they're the ones I want to work with.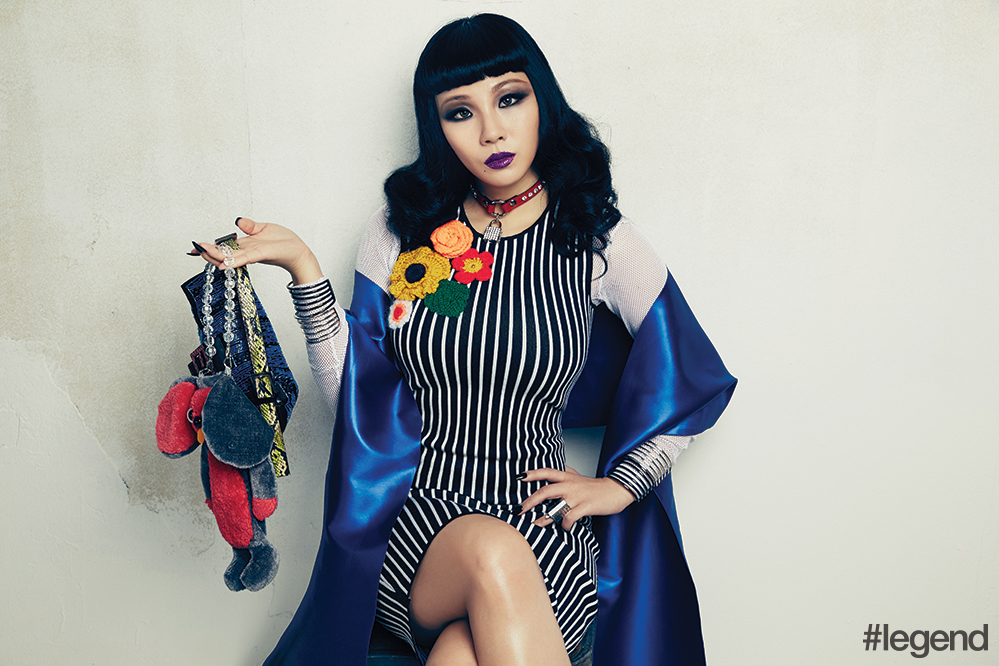 How do you find inspiration for your music?
I think it's different every time, but when I write lyrics it's about me. And the story I've been through, and even if it's not something I wrote, I connect to things that I can relate to. Hopefully other people can as well. And I'm the one who has to sing it on stage, so it's always something I've been through.
What kind of songs do you like to write?
Oh, that's also different every time because we go through different things so I have different emotions every day. It depends.
What keeps you motivated and how do you maintain your energy?
I never had to think about that. I never had to think about, oh like, what should I do? I feel like I always had something I want to do. Even if it's not work, even if it's just little simple things, I always have a motivation.
And the source of that energy? Do you work out every day to get fit?
When I feel like I need energy, I love to go hiking. I love being surrounded by nature and seeing the movement of the earth around me.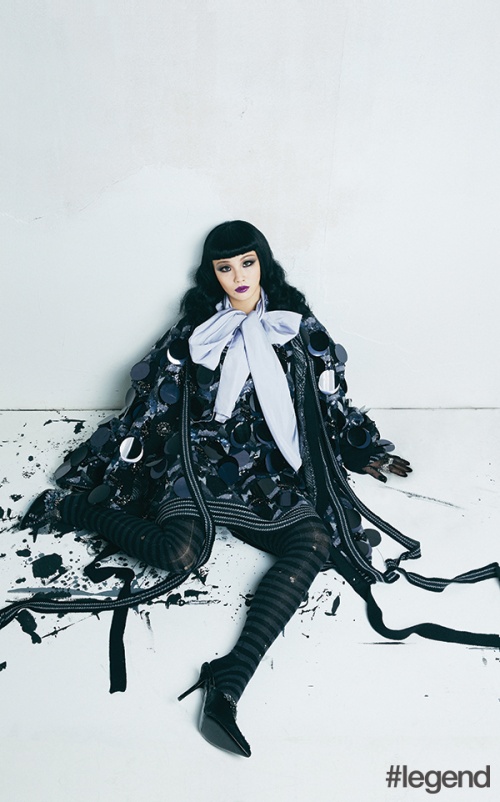 How do you want to be perceived in the music industry?
I just want people to see CL, just me, whatever I do, even if it's music or just photography or a music video, whatever it is, I just want people to see a part of me, however they want to translate it. Even if they think it's fake or real, I don't think that's important because it's what they feel. I just want to be an inspiration to them.
Do you ever feel your privacy and personal space have been compromised?
I don't know that because I've never had it. Because I started so young, like I said, I started dancing from when I was seven and I was into it since I can remember. I don't feel like that necessarily because I don't know how it feels to be on the other side.
Is there a big difference between the private CL and the CL performing on stage?
I'm definitely different on stage because I'm crazy on stage, but it's still me. It's not like a totally different person. I think it's another emotion that comes out, you know, that I'm happy or funny, I think CL is an emotion. Like, on stage, that's something that comes out. It's not something I can do right now, if you tell me to do it, I can't. It's something that just comes out of me when I'm on stage.
What are some things you wish you can do now that you weren't able to before?
I don't think there was anything I couldn't do before that I can't do now.
Who is your style icon?
I think when I was younger, definitely I had a lot of style icons that I love, that I still do. But these days I really try to find myself, CL, what I look good in, instead of, "Oh I want to wear what they're wearing." I love Cher, I love Grace Jones, I love Audrey Hepburn. I know they're so different, but I love the original classics.
How has your personal style evolved over the years?
My personal style, what makes it different, it goes with my music. It depends on my album, when I was in 2NE1, everything that I was wearing fit 2NE1's music. I think it's the same now, I'm just evolving with my music.
Who has been your greatest source of support in your life and career?
My greatest supporters in life and in music are all the artists I look up to. I love reading quotes of artists I love and they inspire me and I feel like they're the ones who really support me and get me. Recently, this is just one, but I was going through quotes from Elvis. It's interesting, it's interesting to look at what he thought. Most of the time I connect to the artists I look up to. I think that's how I can keep going and tell myself that it's OK to be different and fight for it.
You've rocked many looks. Which has been your favourite?
I loved it when I was a tomboy. I love wearing men's clothes. Actually, rock stars are my biggest inspiration when it comes to fashion. So when I dress like a rock star I feel confident and I love when I dress like that. It could be punk, or rock 'n' roll.
Tell us some songs on your playlist at the moment.
These days I just listen to Apple music, there's like a radio station and it's just on shuffle.
What would you be if you were not a singer?
I don't know. I don't know what I would be doing. I never had to think about it. The only thing I wanted to be besides an artist and a dancer was a nun.
CREDITS
Creative Direction / Gordon Lam
Photography / Bosung Kim at Play Studio
Styling / Matthew Mazur
Make-up / Tae Yoon Park
Hair / Hye Young Lee
Production / Peter Chun and Harin Lee at YG Entertainment
Location / Seoul