Top 10 unexpected influencers of 2021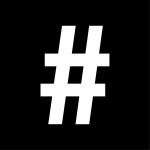 By: #legend
August 13, 2021
Influencing runs the gamut now – who knew that you could make it big just holding up signs? Follow these key opinion leaders who have found success just doing their own thing and sharing it along the way
Kimiko Nishimoto
Brazilian-born Japanese Internet celebrity Kimiko Nishimoto takes an unconventional approach to her selfies and boasts her 93 years of age to her 245,000 followers on Instagram.
Li Ziqi
Based in rural Sichuan Province, Li Ziqi curates videos of farm chores, food preparations and handcraft preparations for her 15.8 million YouTube subscribers. Her soothing content has earned her a Guinness World Record for "most subscribers for a Chinese-language channel on YouTube".
Maria Viktorovna
Maria Viktorovna, or professionally known as Gentle Whispering ASMR, is a YouTube personality and ASMR performer who has amassed 2 million subscribers through her creative and relaxing sounds.
Miquela
At the (artificial) age of 19 with 3 million followers on Instagram, Miquela is a digital avatar influencer created by Trevor McFedries and Sara DeCou. Based in LA, she has collaborated with numerous brands, showcasing a unique new style of marketing.
Nori's Blackbook
Managed by @nataliethehero on Instagram, Nori's Black Book has gained 1.3 million followers by establishing itself as a parody of North West, documenting her thoughts on Kimye family drama and showing a different perspective of the Kardashian crew.
Saint Hoax
A satirist and social-political activist in the form of various media, including memes, Saint Hoax pokes fun at politicians and celebrities to create funny and relatable content for their 2.8 million followers.
Sandra Lee
Board certified dermatologist and TV celebrity Sandra Lee has gained a cult following on TikTok, with 11.4 million tuning in for, as evident by her handle, plenty of pimple popping as well as skincare tips, reaction videos and behind-the-scenes content from her TLC show.
Dude with Sign
With 7.6 million followers on Instagram, Seth Phillips manages to share his simple yet effective protests of annoying everyday issues with an international audience. The content is, as the name suggests, simply a dude with a sign standing on the sidewalk – because "if you don't stand for something, you'll fall for anything".
Sueddu
With 885,000 subscribers on YouTube, this Korean freelance videographer and writer creates silent and aesthetic vlogs that essentially document her weekly life. She communicates through subtitles and closed captions to her viewers and maintains a consistent theme throughout her videos.
Want Show as Young
Chang Wan-ji, 83, and Hsu Hsui-e, 84, are fashionable Taiwanese grandparents who model clothes left behind by customers of their dry cleaning shop. Their 657,000 Instagram followers are reminded to not only pick up their clothes but that even in old age they can find fun and creative ways to brighten up their lives.
Also see: #legend100: Hong Kong's top 100 influencers of 2021