#legend100: China's Top 100 Social Media Stars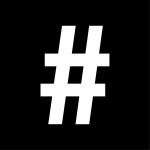 By: #legend
December 1, 2017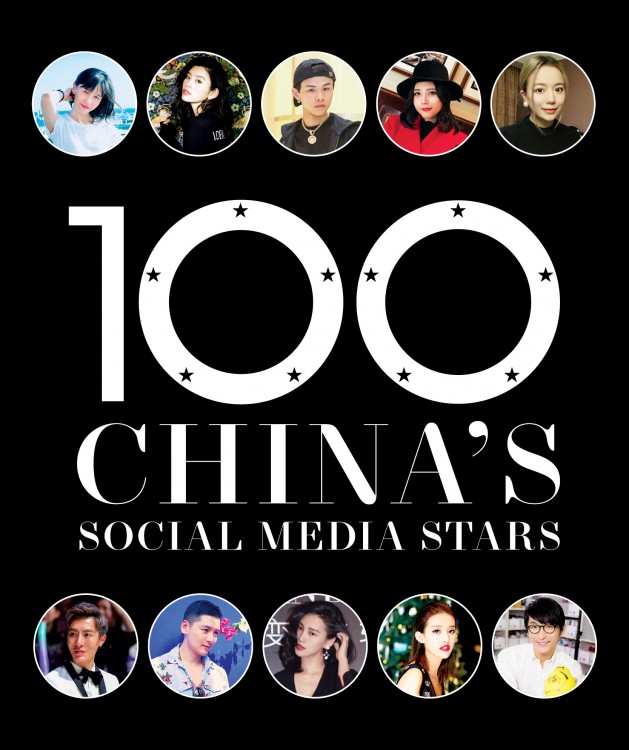 Who are the mainland's fashion, beauty and lifestyle trendsetters? Meet the influencers and KOLs shaping the culture in #legend's groundbreaking collaboration with Social Power.
THE PEOPLE WHO REALLY INFLUENCE CHINA
Last month, a report on the global luxury lifestyle market by consultancy Bain concluded that sales in the sector had risen by a rapid 15 per cent this year – much of it the result of "increasingly fashion-savvy Chinese customers". On top of that, online sales for the luxury sector in China increased by 24 per cent this year, with accessories being the top category, followed by fashion and beauty. Thus, some 85 per cent of growth in the sector was due to millennials and Generation Z.
THE #LEGEND100 CHINA
Since our mission at #legend is to inspire change, it's timely then that we're now bringing a ranking of the top 100 Chinese influencers to the fore with our #legend100China list. No other country's social media platforms are so varied and so fast-moving as those of the mainland. (Just ask the world's global luxury and lifestyle brands, who are constantly playing catch up). Whereas for our previous lists of Asia and Hong Kong's digital influencers, we used Instagram to measure reach and influence, this time we used Weibo and the help of data analytics company Social Power.
METHODOLOGY
The #legend100China is comprised of individuals who influence fashion, beauty and lifestyle. It isn't a listing of celebrities with large Instagram followings, but individuals who have built their influence primarily through online channels, rather than traditional media and entertainment. Data was collected from August 1 to October 31, 2017 and based on Weibo posts made only during that period. In assessing an influencer's fan base, we looked at more than just the number of followers. We placed the emphasis on engagement, the quality of posts and the conversations the influencer has with his or her fans.
We also took into account each user's content advocacy and brand advocacy, which then tells us how interested the influencer's fan base is in interacting, commenting or sharing influencer content. Focusing on engagement also helped us to eliminate accounts that underperform or those with inflated follower counts that don't translate into a commensurate level of resonance.
As this list is an ongoing exercise, tantamount to monitoring the stock market, we intend to update the rankings of the #legend100China on a quarterly basis. We therefore invite you to monitor the movements of our stock and the social media market's performance at our digital platform, hashtaglegend.com.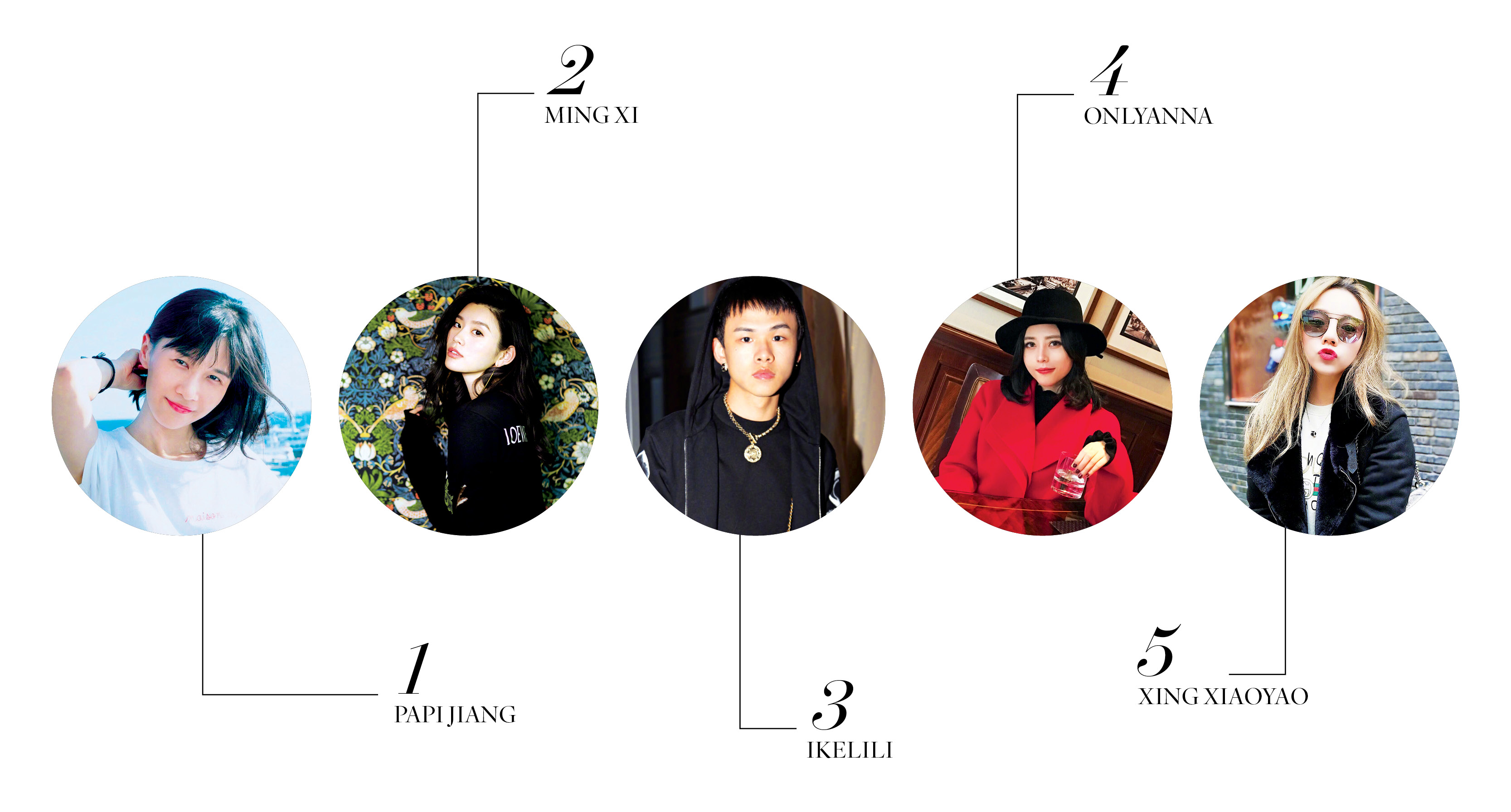 THE TOP FIVE
1. Papi Jiang
Papi Jiang started blogging in late 2015. She's known for her satirical videos that mock just about everything – from herself and relationships to films and social issues. Within just a few months, she rose to become one of China's most popular online personas. Her relatable charm has won her more than 25 million followers on Weibo alone, and she has reportedly earned more than
3 billion yuan for her low-cost, down-to-earth videos. A modern star.
2. Ming Xi
Hailing from Shanghai, Ming Xi started modelling in 2009 and soon broke onto the digital and international stage during the spring 2011 show for Givenchy. She's also been featured in advertising campaigns and runway shows for major brands including Chanel, Tom Ford, Salvatore Ferragamo, Kenzo, Jason Wu, Michael Kors, La Perla and Dior. Her most notable collaboration is with Victoria's Secret, where at this year's show in Shanghai, she took a tumble on the catwalk, which prompted an outpouring of support from her adoring fans.
3. Ikelili
Rose to popularity in 2016 shortly after posting numerous hilarious parody make-up tutorials. The 22-year-old vlogger gained six million followers in six months. The same year, he also sang the theme song to When Larry Met Mary, a Chinese romantic comedy, as well as being named one of the top digital influencers at the China Fashion We-Media Awards. Has leveraged his power into another acting role in Creature Treasured, a Chinese digital sci-fi series.
4. Onlyanna
Luo Xiaoying, also known as Onlyanna, is a fashionista and entrepreneur with high digital savvy. She founded the Taobao store ASM (Anna It Is Amazing) in 2009 and has leveraged her brand to stratospheric levels. On November 11, 2017, ASM recorded more than one billion yuan in sales in a single day during the Double 11 Shopping Festival.
5. Xing Xiaoyao
Xing Xiaoyao burst onto the digital scene and found fame after posting a series of make-up transformation videos in 2016. Witty, self-mocking and humble, Xing describes herself as having a "daily disposable face" and uses different make-up every day. Venturing into the music industry, she released her first single this summer, "Colour Me", an upbeat jazzy English number.
THE LIST
[Data collected from August 1, 2017 to October 31, 2017]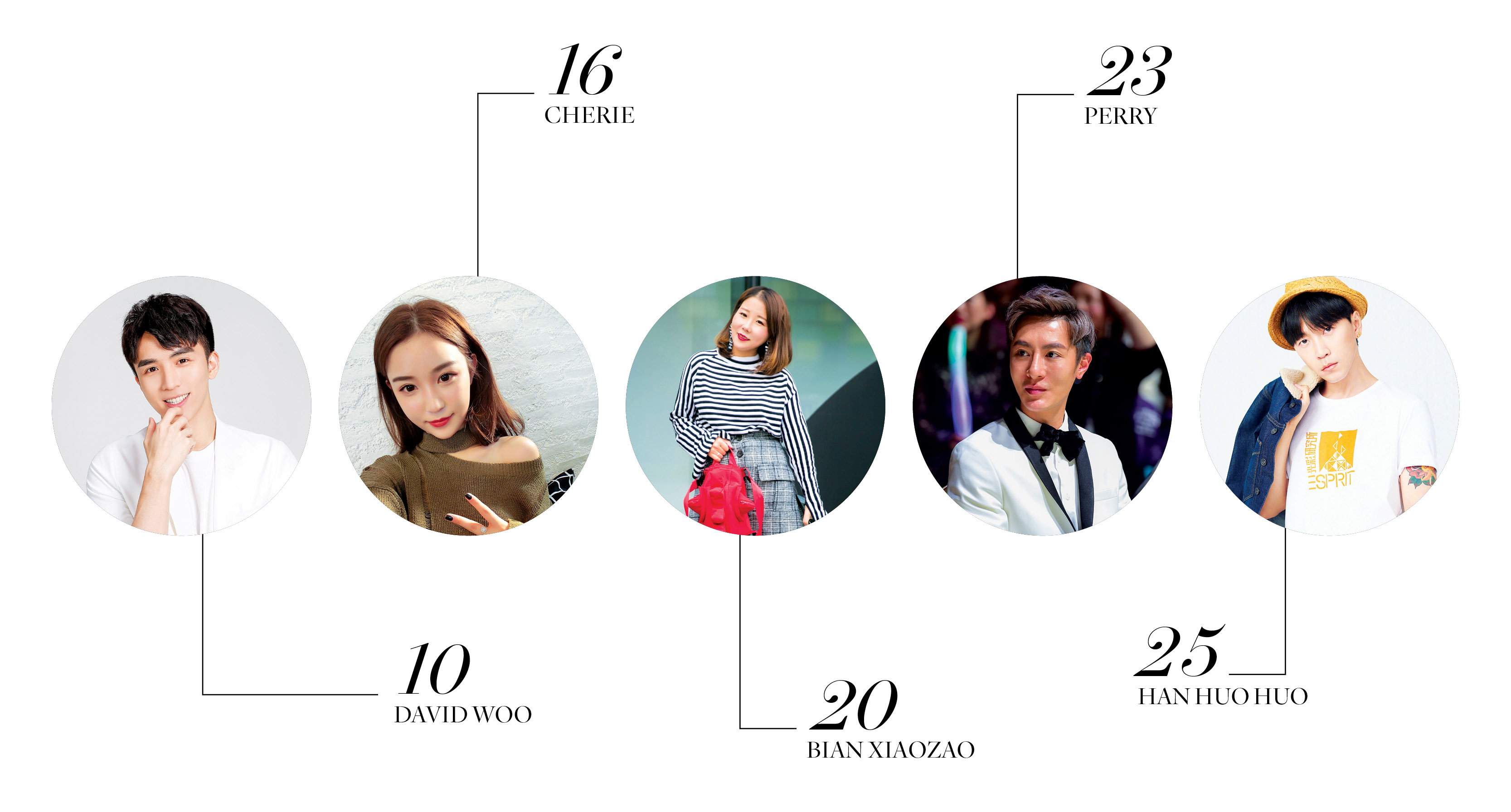 Name
Weibo name
Engagement
Followers
Posts
Interaction (total)
Interaction (average)
1. Papi Jiang
papi

酱

0.004578225
25,629,230

54

6,336,165
117,336.3889
2. Ming Xi
Ming奚梦瑶
0.010160176
5,189,213

38

2,003,486
52,723.31579
3. Ikelili
艾克里里
0.0056758
9,072,232
29
1,493,273
51,492.17241
4. Onlyanna
Onlyanna
0.016017906
1,990,872
120
3,826,752
31,889.6
5. Xing Xiaoyao
邢晓瑶
0.006608221
4,487,929
106
3,143,666
29,657.22642
6. AdamEve
洛凡AdamEve
0.006147733
4,246,181
31
809,236
26,104.3871
7. Yvonne Ching
程晓玥YvonneChing
0.009423307
2,385,943
38
854,372
22,483.47368
8. Sunny
林珊珊_Sunny
0.004183801
5,266,633
90
1,983,109
22,034.54444
9. Hanan Ran
韩安冉o3o
0.006244805
2,937,536
62
1,137,349
18,344.33871
10. David Woo
吳댕偉

DvWooooo

0.002622256
6,936,136
144
2,619,119
18,188.32639
11. Qiu Qiu
仇仇-qiuqiu
0.010683582
1,471,779
31
487,440
15,723.87097
12. Chonny
虫虫Chonny
0.004329191
2,687,224
99
1,151,717
11,633.50505
13. Teng Yujia
矣黛솅

Amiu

0.003253206
3,310,158
91
979,945
10,768.62637
14. Eve
张大奕eve
0.001904894
5,638,257
145
1,557,341
10,740.28276
15. Vcruan
阿希哥VCRUAN
0.003452742
3,084,662
122
1,299,366
10,650.54098
16. Cherie
雪梨Cherie
0.00236112
4,455,374
125
1,314,959
10,519.672
17. Wo Can Ayi
卧蚕阿姨
0.003500918
2,892,188
64
648,020
10,125.3125
18. Grace Chow
鷺爛행
0.002777336
3,474,280
144
1,389,491
9,649.243056
19. Hong He Biji
红鹤笔记
0.003727191
2,417,424
45
405,459
9,010.2
20. Bian Xiaozao
妖精边儿
0.005734721
1,163,083
69
460,227
6,669.956522
21. Mr Gif
颜值
0.003263292
2,000,226
109
711,478
6,527.321101
22. ShenYe Fachi
深夜徐老师
0.004200764
1,515,642
124
789,490
6,366.854839
23. Perry
小P老师
0.000176896
35,975,539
152
967,317
6,363.927632
24. Strawberry Waves
浪里小草莓
0.003003229
2,023,443
88
534,764
6,076.863636
25. Han Huo Huo
韩火火
0.000748134
7,689,525
102
586,785
5,752.794118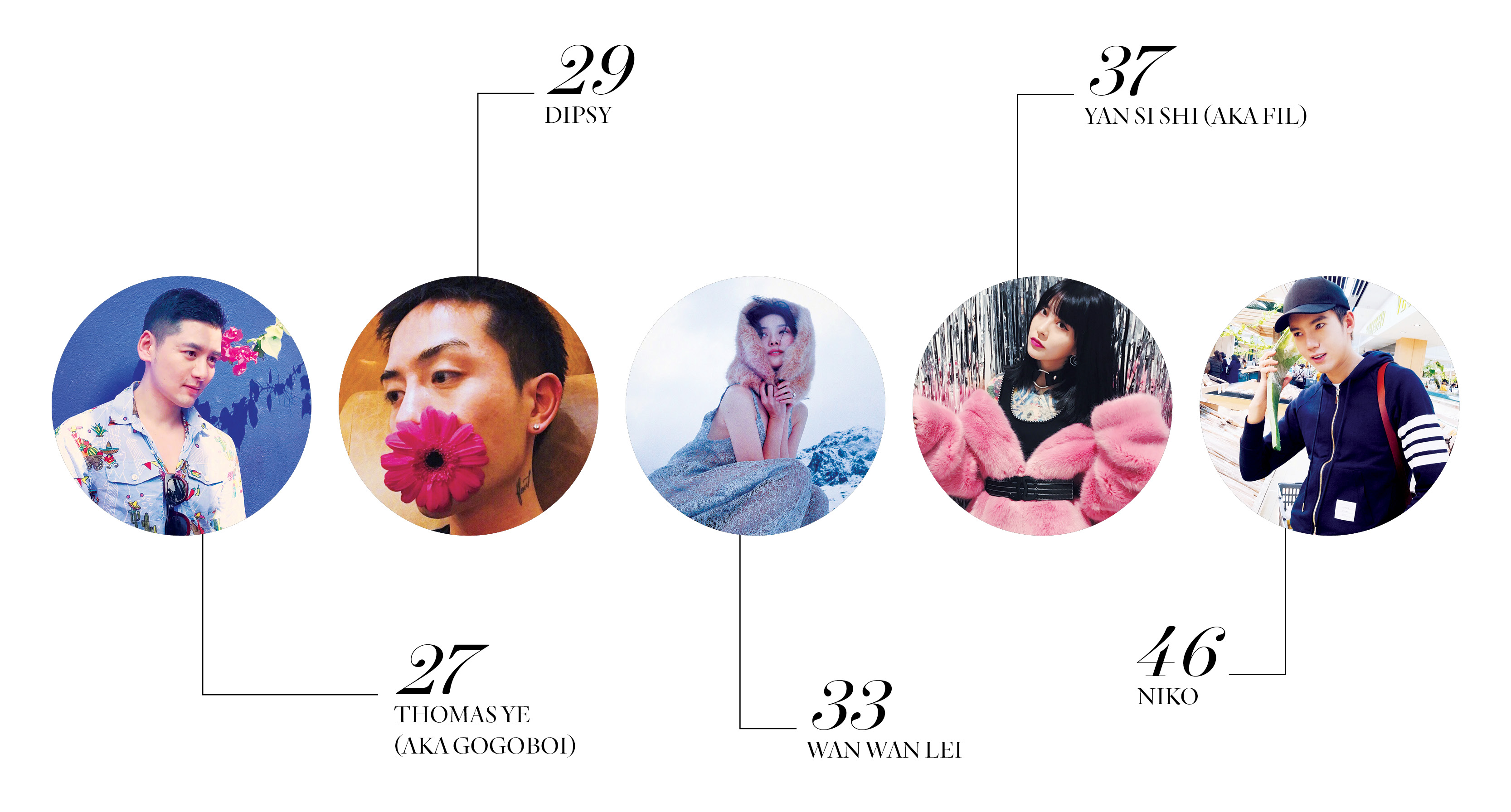 | | | | | | | |
| --- | --- | --- | --- | --- | --- | --- |
| Name | Weibo name | Engagement | Followers | Posts | Interaction (total) | Interaction (average) |
| 26. Xiao Zhu Jie Jie zz | 小猪姐姐zz | 0.003649677 | 1,547,831 | 109 | 615,750 | 5,649.082569 |
| 27. Thomas Ye (aka Gogoboi) | gogoboi | 0.000751642 | 7,337,043 | 106 | 584,572 | 5,514.830189 |
| 28. Shanzi | 扇子NO_FAN_NO_FUN | 0.002796197 | 1,828,951 | 130 | 664,834 | 5,114.107692 |
| 29. Dipsy | Dipsy迪西 | 0.000933685 | 5,137,928 | 136 | 652,420 | 4,797.205882 |
| 30. Zi Tong | 梓瞳 | 0.001835515 | 2,543,806 | 57 | 266,144 | 4,669.192982 |
| 31. Nai Cha Mao | 奶茶猫 | 0.00307448 | 1,459,722 | 44 | 197,467 | 4,487.886364 |
| 32. Chen Man | 陈漫ChenMan | 0.00075785 | 5,742,242 | 103 | 448,231 | 4,351.757282 |
| 33. Wan Wan Lei | 晚晚_ | 0.002448402 | 1,743,300 | 60 | 256,098 | 4,268.3 |
| 34. Benny | Benny董子初 | 0.003746971 | 1,107,566 | 169 | 701,353 | 4,150.017751 |
| 35. Tiao Kuan Shi | 挑款师 | 0.000627334 | 6,591,728 | 160 | 661,634 | 4,135.2125 |
| 36. Xuanr | xuanr78 | 0.002622719 | 1,568,830 | 5 | 20,573 | 4,114.6 |
| 37. Yan Si Shi (aka Fil) | Fil小白 | 0.001837434 | 2,199,390 | 60 | 242,474 | 4,041.233333 |
| 38. Liensa | Liensa小乖乖 | 0.003010889 | 1,295,826 | 68 | 265,308 | 3,901.588235 |
| 39. Zuo An Xiao | 左岸潇 | 0.001086533 | 3,541,876 | 164 | 631,132 | 3,848.365854 |
| 40. Quan Qiu Shi Shang Shi Xian | 全球时尚视线 | 0.001149153 | 3,258,833 | 79 | 295,847 | 3,744.898734 |
| 41. kss486 | kss486 | 0.003169681 | 1,150,886 | 34 | 124,030 | 3,647.941176 |
| 42. Chrison | Chrison克里森 | 0.000829824 | 4,337,892 | 173 | 622,746 | 3,599.687861 |
| 43. Makiyo | 美伢姐姐Makiyo | 0.003324096 | 1,023,737 | 68 | 231,404 | 3,403 |
| 44. Janice | Janice简妮 | 0.00114179 | 2,795,598 | 74 | 236,207 | 3,191.986486 |
| 45. MK | 化妆师MK | 0.002519428 | 1,262,498 | 150 | 477,116 | 3,180.773333 |
| 46. Niko | 王岳鹏Niko | 0.001854087 | 1,693,721 | 121 | 379,977 | 3,140.305785 |
| 47. Lin Dai Tong | 刘玳彤 | 0.002153853 | 1,441,741 | 84 | 260,845 | 3,105.297619 |
| 48. Qin Qin Xin Xin | 亲亲新新-陈大奔儿 | 0.002770868 | 1,101,460 | 76 | 231,952 | 3,052 |
| 49. Ya Li Jiang Ya Ya Ya | 鸭梨酱啊啊啊 | 0.00283632 | 1,058,139 | 163 | 489,199 | 3,001.220859 |
| 50. Xiao Wan | 刘小宛 | 0.001543261 | 1,942,754 | 91 | 272,834 | 2,998.175824 |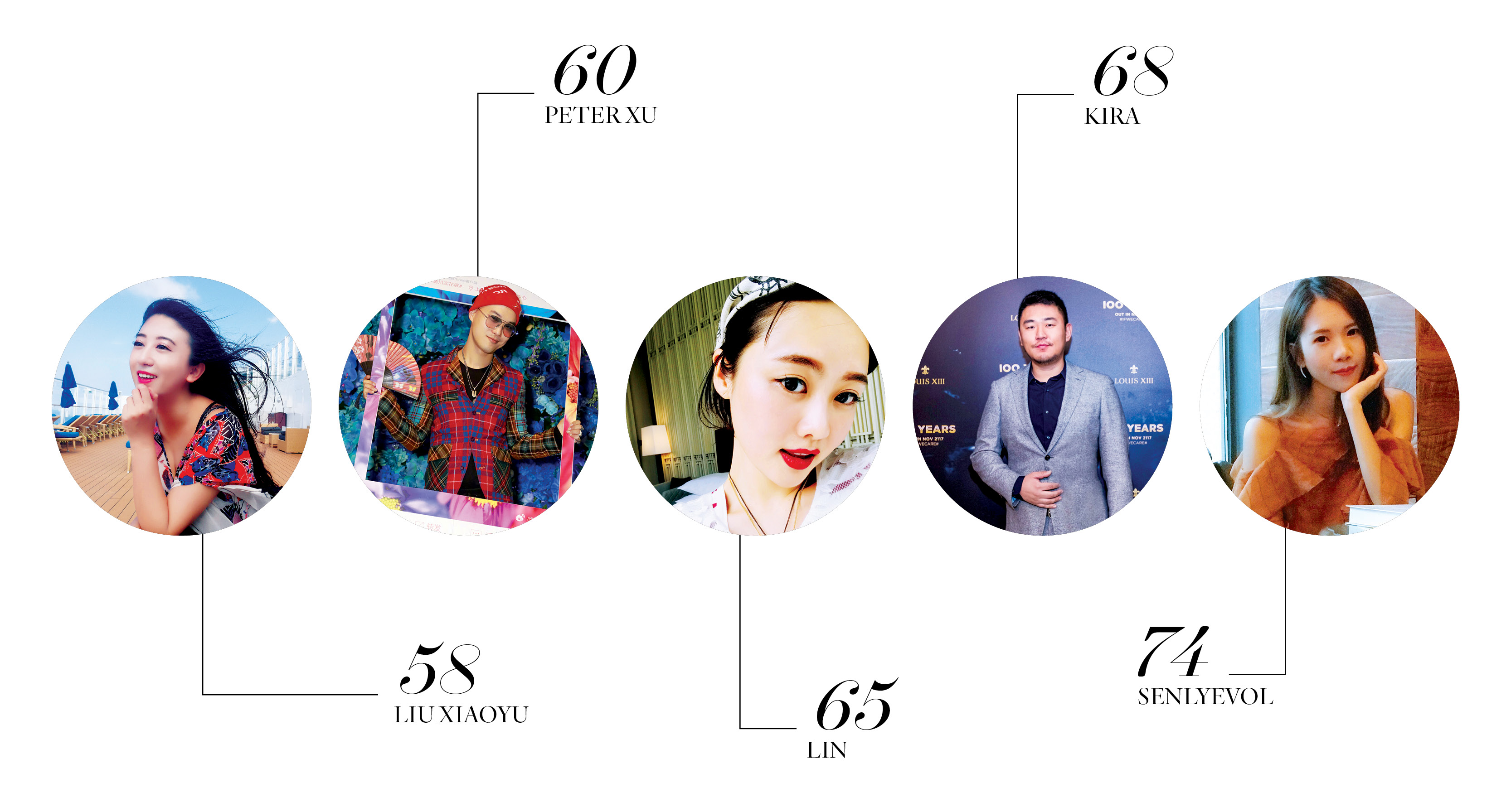 | | | | | | | |
| --- | --- | --- | --- | --- | --- | --- |
| Name | Weibo name | Engagement | Followers | Posts | Interaction (total) | Interaction (average) |
| 51. Imimika | Imimika艾米可 | 0.001437051 | 2,000,538 | 72 | 206,991 | 2,874.875 |
| 52. Xin Yuan | 就是张辛苑 | 0.000787671 | 3,423,237 | 96 | 258,853 | 2,696.385417 |
| 53. Zoe | 赖赖是Zoe | 0.002885971 | 917,557 | 162 | 428,983 | 2,648.04321 |
| 54. Patty | 周若雪Patty | 0.001593266 | 1,585,632 | 135 | 341,055 | 2,526.333333 |
| 55. MM | 玫瑰MM | 0.002209939 | 1,112,833 | 58 | 142,639 | 2,459.293103 |
| 56. Missjennyjenny | missjennyjenny | 0.002080301 | 1,164,045 | 55 | 133,186 | 2,421.563636 |
| 57. Urruolan | 手边巴黎urruolan | 0.001599042 | 1,476,313 | 166 | 391,874 | 2,360.686747 |
| 58. Liu Xiaoyu | 柳小御 | 0.000954522 | 2,415,490 | 36 | 83,003 | 2,305.638889 |
| 59. Bo Ke Bi | 波克比_ | 0.002070984 | 1,078,820 | 96 | 214,485 | 2,234.21875 |
| 60. Peter Xu | 徐峰立 | 0.000510627 | 4,356,184 | 166 | 369,248 | 2,224.385542 |
| 61. Raki | 酸梨raki | 0.001427978 | 1,553,061 | 129 | 286,088 | 2,217.736434 |
| 62. Shi Shang Nu Wang | 时尚女王 | 0.000429995 | 5,013,414 | 121 | 260,845 | 2,155.743802 |
| 63. Kiki | 黎洛KIKI | 0.001828137 | 1,162,255 | 46 | 97,739 | 2,124.76087 |
| 64. Soso | 周松SOSO | 0.001943242 | 1,090,176 | 21 | 44,488 | 2,118.47619 |
| 65. Lin | Lin张林超 | 0.000483183 | 4,377,784 | 96 | 203,066 | 2,115.270833 |
| 66. A Hua Hua Jiang | 阿花花酱 | 0.000806806 | 2,575,733 | 69 | 143,390 | 2,078.115942 |
| 67. Yukiki | 妙琳Yukiki | 0.001105931 | 1,852,948 | 129 | 264,351 | 2,049.232558 |
| 68. Kira | 吉良先生 | 0.000871036 | 2,260,666 | 174 | 342,627 | 1,969.12069 |
| 69. Avivi | 冯娃娃Avivi | 0.00173012 | 1,069,854 | 41 | 75,890 | 1,850.97561 |
| 70. Dannie | 王丹妮 | 0.001676885 | 1,057,345 | 88 | 156,028 | 1,773.045455 |
| 71. Zhou Xiao Chen Kiki | 周小晨kiki | 0.001488373 | 1,180,189 | 82 | 144,038 | 1,756.560976 |
| 72. Vivian Xu | vivianxu1105 | 0.001191259 | 1,457,935 | 99 | 171,941 | 1,736.777778 |
| 73. Lulu | LU一丝 | 0.001331803 | 1,291,123 | 113 | 194,306 | 1,719.522124 |
| 74. Senlyevol | Senlyevol | 0.001613743 | 1,050,196 | 71 | 120,327 | 1,694.746479 |
| 75. Si Fu Jie Pai | 私服街拍 | 0.000543735 | 2,857,176 | 126 | 195,747 | 1,553.547619 |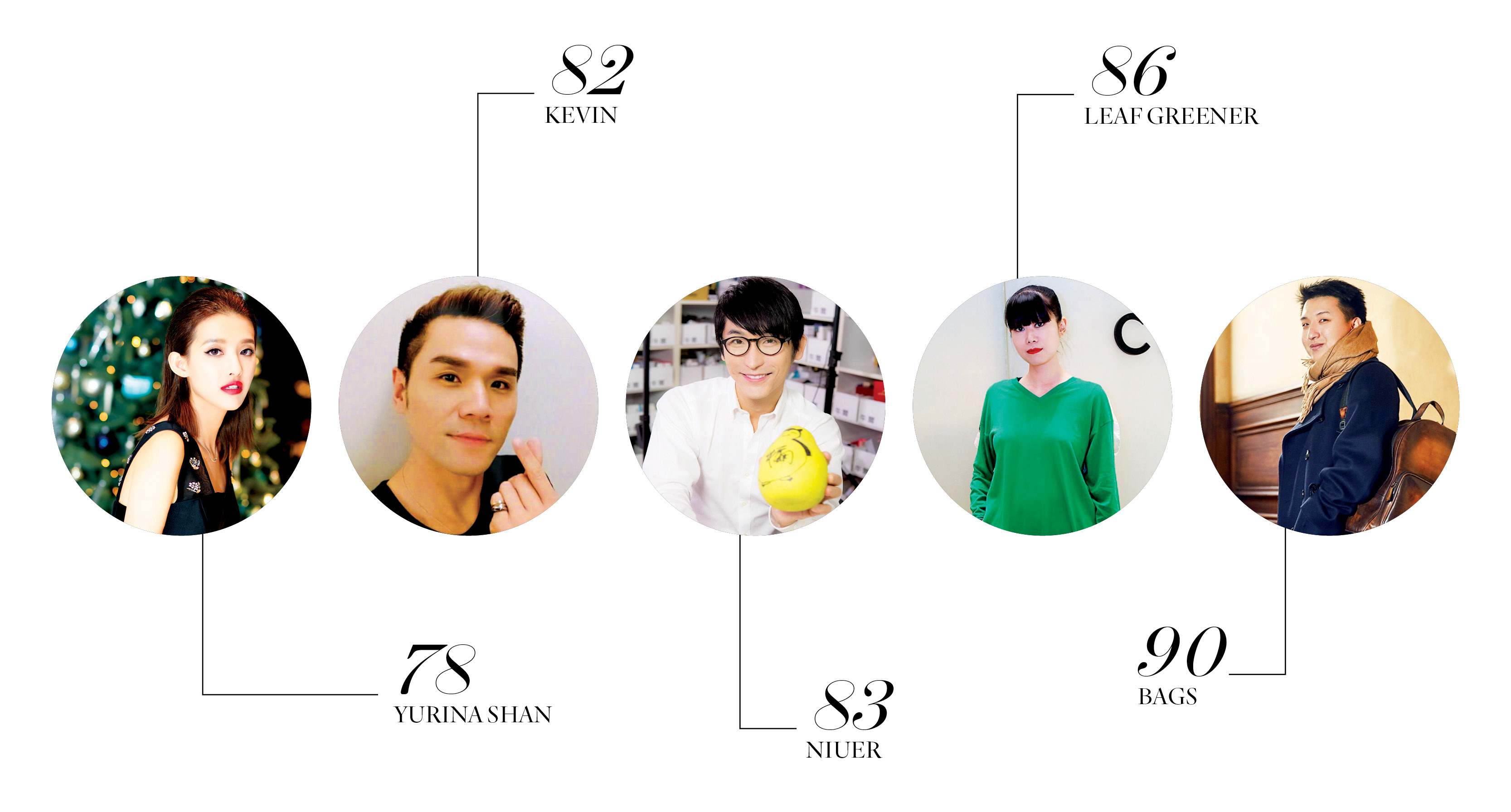 Name
Weibo name
Engagement
Followers
Posts
Interaction (total)
Interaction (average)
76. Emma
唐艺然Emma
0.002317049
665,590
44
67,857
1,542.204545
77. Cecilia
C宝CC
0.001480044
1,023,813
59
89,402
1,515.288136
78. Yurina Shan
优里娜
0.001318146
1,127,978
131
194,776
1,486.839695
79. Zhao Qiuchen
赵秋晨
0.001189662
1,248,739
52
77,250
1,485.576923
80. Boy Nam
江南BoyNam
0.000816126
1,653,306
163
219,937
1,349.306748
81. Yuri
Yuri轻松熊控
0.001010032
1,264,540
31
39,594
1,277.225806
82. Kevin
Kevin凯文老师
0.002818905
54,944,061
149
186,811
1,253.765101
83. Niuer
牛尔
0.000438205
27,719,289
144
174,911
1,214.659722
84. Anny Fan
Anny__Fan
0.000429778
2,780,151
137
163,694
1,194.846715
85. Li Na Ya Tou
莉娜丫头
0.001096982
1,079,502
67
79,341
1,184.19403
86. Leaf Greener
叶子LeafGreener
0.003965443
279,540
8
8,868
1,108.5
87. Nicole
神算卜子妮可儿
0.004827107
222,131
96
102,936
1,072.25
88. Ava Foo
AvaFoo
0.001039669
988,186
171
175,683
1,027.385965
89. Crystal
穆熙妍Crystal
0.00036227
2,569,305
96
89,355
930.78125
90. Mr Bags
Bags包先生
0.000293497
3,161,289
336
311,751
927.8303571
91. Hua Zhuang Bu Qiu Ren
化妆不求人
0.001045653
867,555
124
112,488
907.1612903
92. Ivy
吕颖lvy
0.000736352
1,073,193
105
82,976
790.247619
93. Xi You Mi
夕又米
0.000190802
2,296,180
61
26,725
438.1147541
94. Ritar993
热门欧美妆视频分享最新资讯
0.003307801
108,838
138
49,682
360.0144928
95. Ai Wei Daily
艾薇Daily
0.000550342
633,640
121
42,195
348.7190083
96. Twice-Chic
Twice-Chic
0.000766995
444,092
159
54,158
340.6163522
97. Chen Xue
냈汽

v

꺽
0.000336676
960,790
162
52,403
323.4753086
98. Hua Zhuang Ting Jian Dan Yo
化妆挺简单Yo
0.00021298
1,304,442
89
24,726
277.8202247
99. Mei Rong Hu Fu Show
美容护肤show
0.000242572
1,120,810
57
15,497
271.877193
100. Anna
时尚编辑Anna
0.008141755
3,307,604
128
34,470
269.296875