#legend100 Mother's Day plans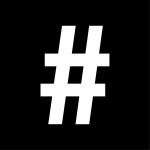 By: David Ho
May 10, 2023
Some on our #legend100 list are mothers and even mums-to-be. #legend asked a few of them about their idea of the ideal Mother's Day and how they will be celebrating the maternal figures in their life
My ideal Mother's Day would be sleeping in, a hand written card and brunch with the family.

My mum and grandma are both in Canada, so I'll be Skyping them and sending them gifts or cards. My mum is currently renovating her home so I want to pick out some nice new décor
This year, I'm extremely excited to welcome my baby just a few days before Mother's Day! This will be my first time celebrating Mother's Day as a mother. Having a new born photoshoot to welcome this little boy, followed by a nice meal at home with my famil, would be the perfect way to celebrate this day.

I love cooking and decorating, so I'll make a Mother's Day meal and decorate the table with flowers and gifts for my mum and my mother-in-law.
I spend Mother's Day with my mom and mother-in-law every year. Without them, there wouldn't be us. So we all get together, including my daughters.
Find out what Sue has to say about motherhood in #legend's latest inside cover story.
Also see: Mother's Day 2023: Five luxury florists in Hong Kong you can count on