Zoey Deutch on her experience with bullies and The Politician
October 10, 2019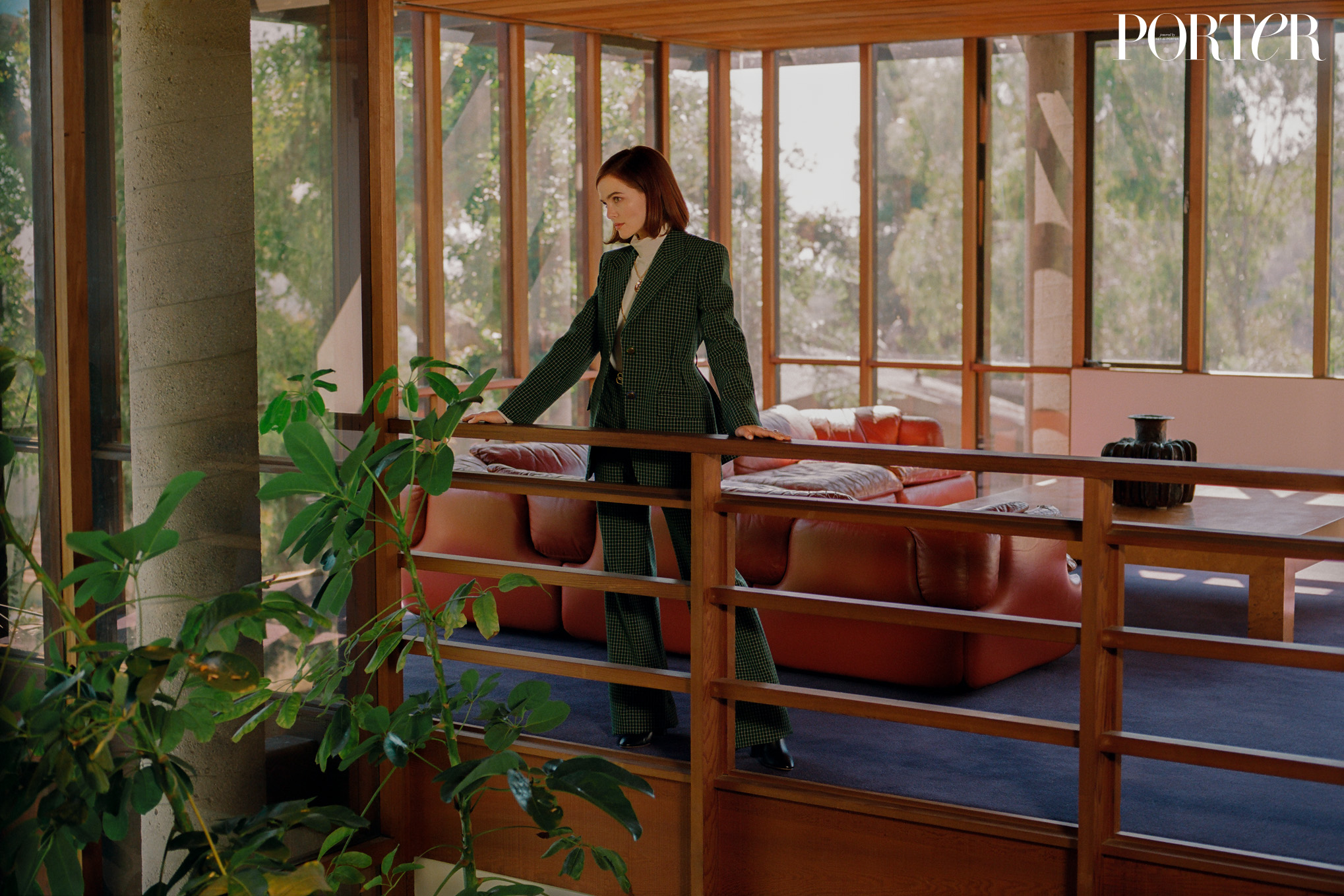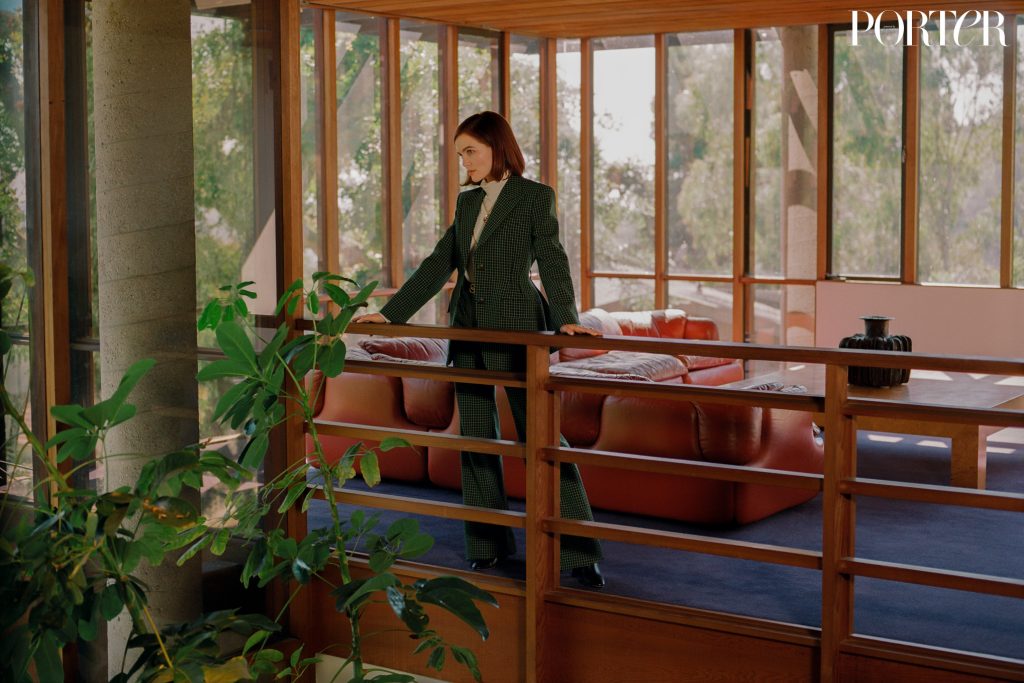 Actor Zoey Deutch talks to NET-A-PORTER's digital title, PORTER, about growing up in Hollywood with famous parents, Back to the Future star Lea Thompson and Howard Deutch, the director of John Hughes-penned classics Pretty in Pink and Some Kind of Wonderful: "You know, my first steps were taken on a movie set. My first word was 'lipstick', in my mom's makeup trailer. It was a hundred percent my deepest desire [to perform]."
Deutch says of her experience with bullies at middle school shaped her into a more empathetic and sympathetic adult: "Now I'm in a profession where everyone talks behind your back. But I rarely pay attention to it and I never do it to others. It's none of my business what other people think about me, and I meditate on that mantra."
The 24-year-old actor and producer started her career aged 15 with a regular stint on Disney Channel's The Suite Life on Deck, and since then has acted and produced a variety of indie films before landing two high-profile supporting parts: on the big-screen for sequel Zombieland: Double Tap, starring opposite Emma Stone, Jesse Eisenberg and Woody Harrelson; the other on Ryan Murphy's Netflix show The Politician, where she raises the stakes by playing a chronically ill teenager for dark laughs, opposite American Horror Story alumnus Jessica Lange and co-starring Gwyneth Paltrow, January Jones and Lucy Boynton. 
On her role for the The Politician, Deutch says she flew herself to New York last fall on her one day off between projects to read for the part of Infinity Jackson. She says of the Netflix show, "It was the best pilot script I had ever read."
Outside of acting, Deutch is trying to find a balance, "The scary realisation is that an actor who does nothing but act is kind of boring. If I do that, all I can talk about is acting. Or myself. And I refuse – I REFUSE – to be an uninteresting person!"
With her razor-edge wit and penchant for lugging around enormous hardcover novels, Deutch smashes any clichéd ideas about being a 'Valley girl', but she was still able to tap into the stereotype with aplomb for the upcoming sequel to Zombieland, playing Madison, a dimwit Barbie clone, "Clearly, she is not an idiot. I mean, she survived a zombie apocalypse, living for 10 years inside a Pinkberry freezer. And she comes out with perfect hair and pristine nails."
For PORTER's shoot, Deutch was photographed by Katie McCurdy and styled by Lilli Millhiser. The shoot captures the season's '70s 'bourgeois' trend, with Deutch wearing pieces by Balenciaga, Stella McCartney, Oscar de la Renta, Givenchy and more.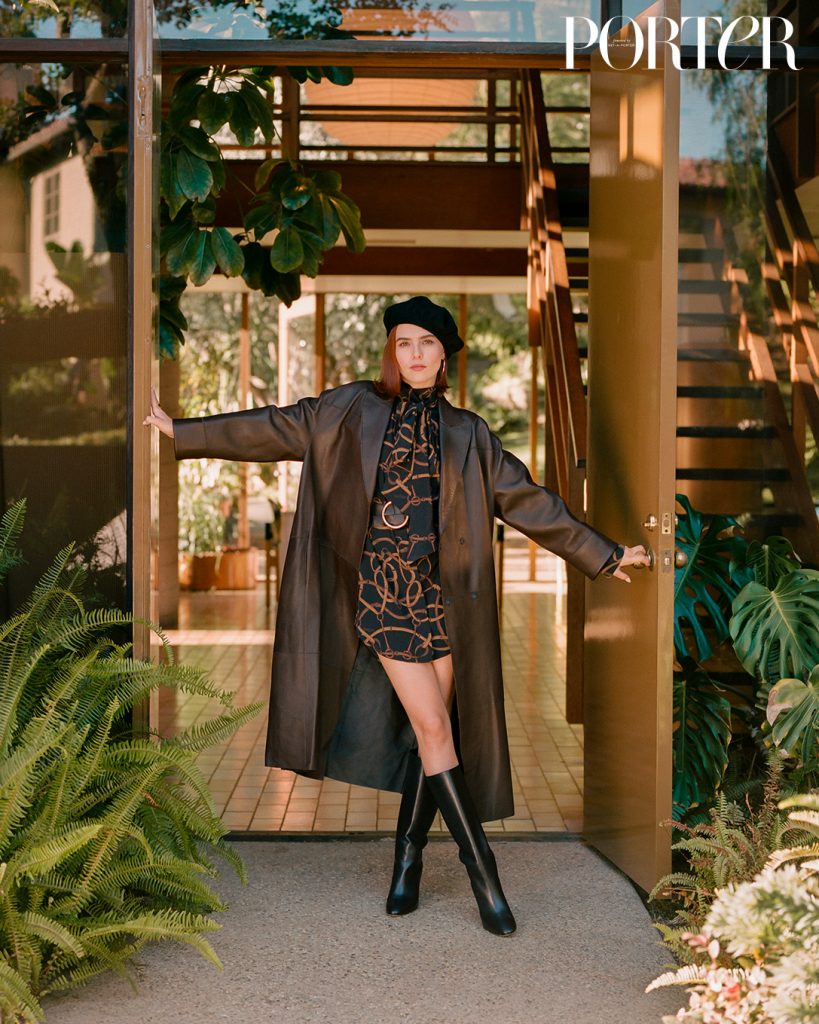 Interview highlights:
Zoey Deutch on the important lessons her parents instilled in her from a young age:"My parents valued a great sense of humor over a lot of other things that young girls are taught to value. The compliments were not 'you're pretty', but 'you made me laugh'. The positive reinforcement shaped me."
Zoey Deutch on wanting to start acting from a young age: "My parents didn't want me to work in high school, but they saw how miserable I was, and I think they just wanted me to have some success and happiness."
Zoey Deutch on growing up on film sets: "You know, my first steps were taken on a movie set. My first word was 'lipstick', in my mom's makeup trailer. It was a hundred percent my deepest desire [to perform]."
Zoey Deutch on how a career in Hollywood is all consuming: "I saw the negative part, too, that it could be all-consuming. It doesn't end at five or six or even midnight. It just ends when it ends. Which is never."
Zoey Deutch on her experience at school: "I had a terrible time in middle school. Just the worst. There were a lot of coughed insults when I walked down the halls, and there was some pushing and shoving, but mostly it was just people talking behind my back. Now I'm in a profession where everyone talks behind your back. But I rarely pay attention to it and I never do it to others. It's none of my business what other people think about me, and I meditate on that mantra."
Zoey Deutch on running into less-than-kind school peers now: "We just pretend not to see each other. But they know."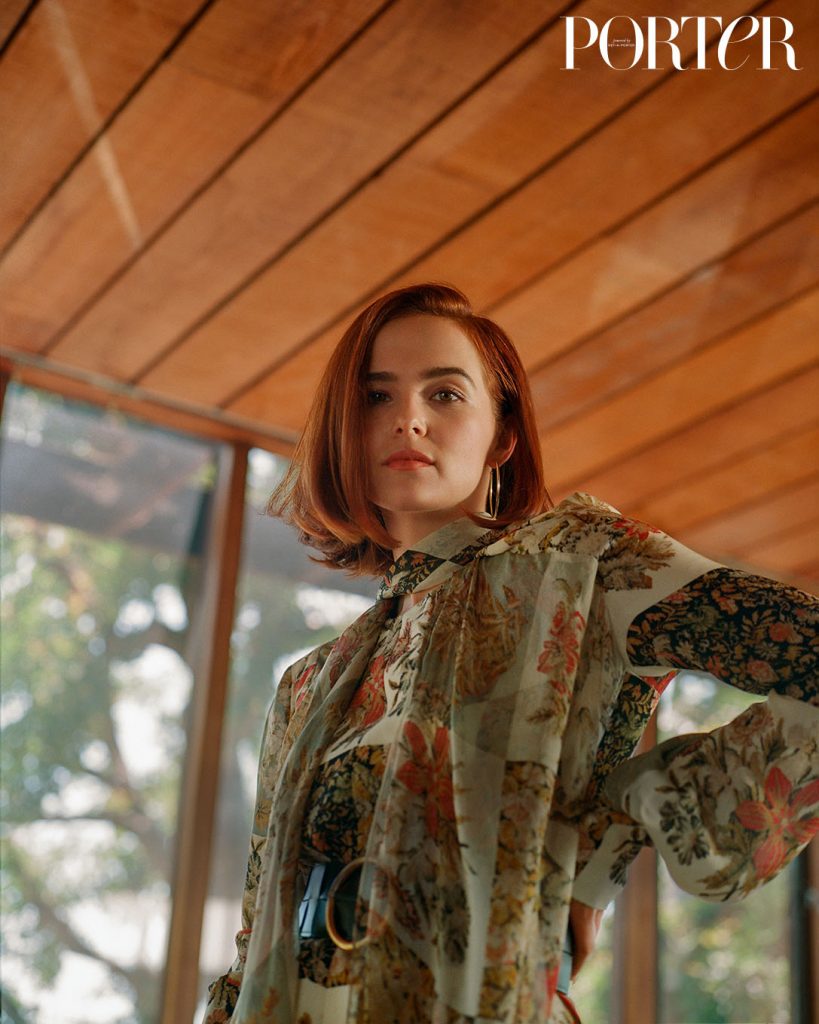 Zoey Deutch on her career path: "I admire people who are able to map out a trajectory [for their career] or have a vision board and watch it come to fruition," she says, with a bit of a shrug. "I have not yet come to the place in my life where I've been successful at that."
Zoey Deutch on reading the script for The Politician for the first time: "It was the best pilot script I had ever read."
Zoey Deutch on auditioning for the role of Infinity Jackson in The Politician: "I love to audition more than anything, and I thought, well, even if I just read for Ryan Murphy and don't get it, I will have had that experience. I will learn something. And that's how I ended up spending four months in a bald cap."
Zoey Deutch on her role in Zombieland: Double Tap: "Clearly, she is not an idiot. I mean, she survived a zombie apocalypse, living for 10 years inside a Pinkberry [frozen yogurt chain] freezer. And she comes out with perfect hair and pristine nails."
Zoey Deutch on filming Zombieland: Double Tap with Emma Stone, Jesse Eisenberg and Woody Harrelson: "Being on that set with those actors was one of the great experiences of my life. It was so unbelievably fun."
Zoey Deutch on taking finding time to take a vacation: "I've been working for a decade and I never once thought about building a vacation into the schedule," she says. "This year, after I finished Zombieland: Double Tap, I went to Japan. After The Politician, I went to east Africa with my sister; Rwanda, Uganda, Kenya and Tanzania"
Zoey Deutch on finding boundaries between work and time off: "I've been trying to establish boundaries for myself, so I can lead a life where I'm not living to work."
Zoey Deutch on the importance of having interests outside of acting: "The scary realization is that an actor who does nothing but act is kind of boring. If I do that, all I can talk about is acting. Or myself. And I refuse – I REFUSE – to be an uninteresting person!"
To see the full interview, head to Porter or download the NET-A-PORTER app for iPhone, iPad and Android