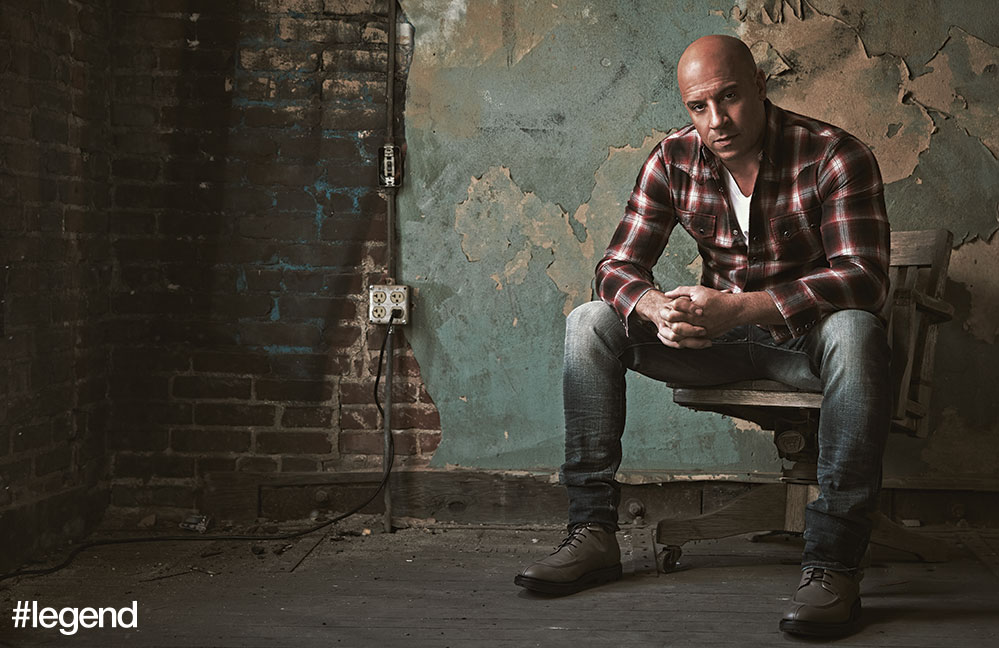 Vin Diesel didn't set out to be an action star. Since first appearing on the stage in New York at the age of seven, he's persevered, thinking that just around the corner he'd enjoy his big breakthrough moment, that he would simply sidestep college and emerge a movie star. When, a decade later, that still hadn't happened, he became a nightclub bouncer which is where Diesel says he got "the physicality" he is noted for.
"I needed to be formidable for work," he told #legend while enjoying some downtime with his family in the lead up to Christmas.
Today, Diesel is formidable right across the entertainment spectrum. The Fast and the Furious franchise has racked up more than US$4 billion at the box office, in DVD sales and on digital platforms around the world. Other on-screen roles, such as xXx from 2002, The Chronicles of Riddick and Guardians of the Galaxy, have brought in multiples of hundreds of millions of dollars. He is known for doing his own stunts, for being involved at every level with the movies he produces and for the close friendship he shared with the late actor Paul Walker, with whom he bonded on the sets of the Fast franchise.
Next is the follow up to xXx, the astutely-named xXx: Return of Xander Cage. It is the third in the franchise, although Diesel did not appear in the second. He reprises the role of Cage, the aloof stuntman who is into extreme sports and happens to be a spy. It's a role that plays to Diesel's strengths, given that he enjoys jumping out of fast-moving vehicles, careening down treacherous ski slopes and other heart-stopping acts.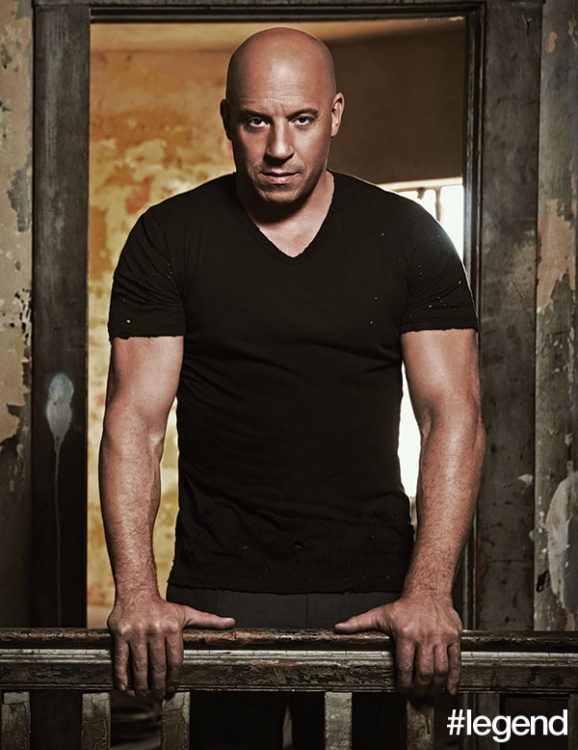 Later this year will see Diesel return to the screen as Dominic Toretto, the elite street racer and ex-convict, in the eighth of the Fast films, The Fate of the Furious. It's one of the most highly anticipated films in recent history. The trailer had 140 million views within 24 hours of its release and, with the footage beaming out on every screen in sight, the launch effectively shut down New York's Times Square.
He is a top earner in Hollywood and a big-money bankable star in mainland China for Universal Pictures, the studio behind the Fast franchise. To use the word juggernaut to sum up Diesel's stature is no understatement.
What's happened with Xander Cage since we last saw him?
He's changed in that he's no longer a lone wolf but it's also about how much the world has changed in the past 15 years. Back then, there was no such thing as social media. Nobody was talking about YouTube. The Internet played a very different role in society. The general thing with Xander is he takes life a little less seriously. He's been off the grid, he's more apt to play with others and incorporate a team and he's created friendships that he brings with him on this chapter. He was a rebel before and he was trying to change the world. Maybe he's not trying so hard to change the world but he's still effective.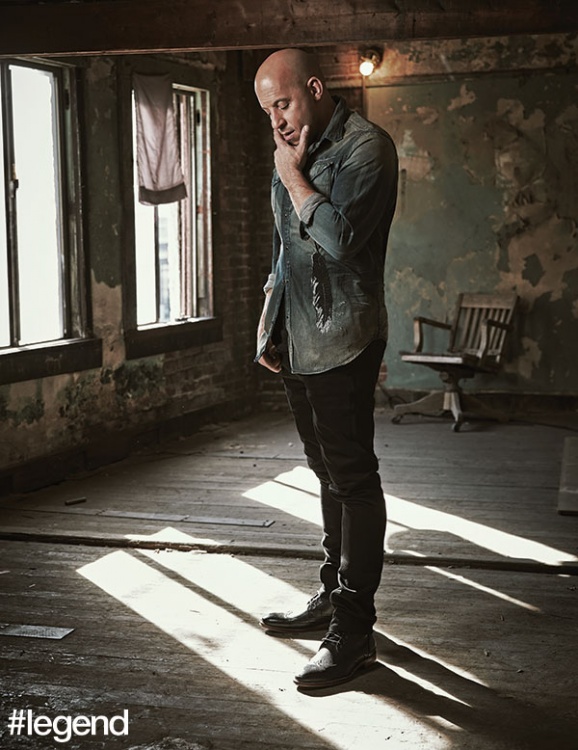 Did you need to do any special physical preparation for it?
There are some crazy sequences in this movie. We went through hundreds of different types of extreme sports, starting with the least well-known. There's an under-the-radar one called snowlift skiing or riding a motorcycle on water. They were so fun we had to include them but I had to train for something like that. We had to create a hybrid that was between a jet ski and a bike. And going longboarding down the hills of the Dominican Republic was something I just had to do. While we were filming, I'd be on the backlot practicing with my KTM motorbike. That was one of the most fun aspects of returning to Xander Cage.
You were working on three huge action movies almost at the same time. How was that experience?
It wasn't easy. Part of the trick was finding a pocket of time that didn't compromise my allegiance to Universal Pictures. Universal had announced we were doing Fast eight, nine and 10, and the preparations for those movies, let alone the filming of them, was time consuming. I was close to not being able to find a window to do Triple X but there was a greater need for me to do it because I had come off the very intense experience of shooting Fast seven and all that entailed, including the loss of a brother (actor Paul Walker). Because that was so intense, I had to choose Triple X. I had to shoot that, literally, so I could smile and laugh again because the character I'd been playing was so brooding and had forced me to go to such a dark place, doing it without someone that I loved. I already knew it was going to be an arduous road and I wanted to deliver something special in the name of my brother. I also wanted to do a film where I needed to not carry the weight and drama of the whole piece on my shoulders.
So, Triple X was almost a reprieve?
I don't think I've played a character since The Pacifier where I was able to literally laugh on the screen and smile in a character. We think about the "fun popcorn movie" and we all know what that term means, yet we're not able to really see a lot of them. A lot of superhero movies have taken a dark spin. Working on xXx: Return of Xander Cage was extremely therapeutic and necessary.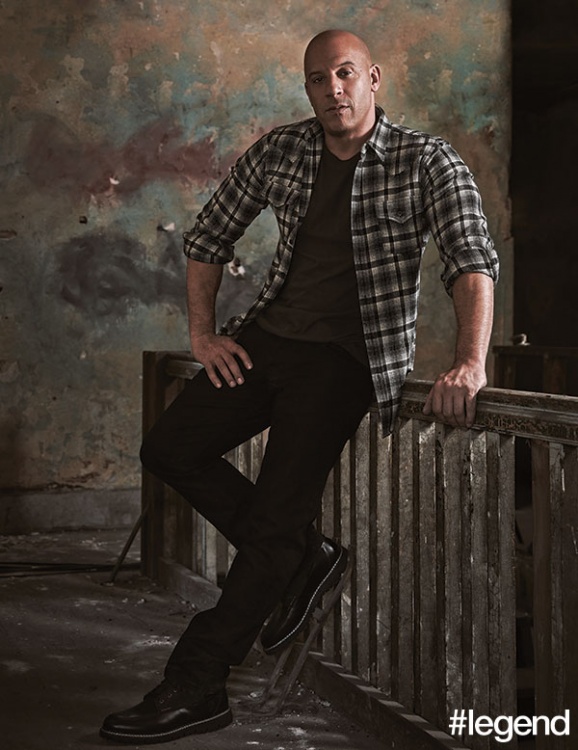 Could you ever have anticipated the long and hugely successful run that the The Fast and the Furious movies have had?
After I made the first one, I remember being in a room full of big CEOs and the people who owned the franchise. We were at a dinner in London celebrating the success of the film. One of the guys said to me, "We have to do this again". I remember telling everyone at the table, "You can't do this again. You can't touch it. You have to leave it alone." Sequels had gotten such a bad name and I had started to think of that first Fast and Furious as a classic, like a Rebel Without a Cause. If we "sequelised" it the way studios were doing at the time, just slapping a story together, I'd ruin the chance of that first one becoming a classic. Even though I hadn't reached that high level of financial success, I turned down US$25 million to do the second one. I was an idealist and, to me, the script wasn't continuing the story. I was thinking, if you're going to do a sequel, do it like Francis Ford Coppola, do it like one of the literary greats, but that wasn't what they were doing. They were capitalising on the brand and milking the success of it as long as they could.
What changed to bring you back?
After The Fast and The Furious: Tokyo Drift, it came to me: why don't I be the producer? Why don't I oversee the work and write and create what I want for this film? In the beginning, there was a great sense of diversity to it and it still had the remnants of that. The diversity was the fuel for the narrative. I wanted to transform that diversity into a cool multiculturalism. I wanted to propose that you could take the same scenes and put people of all different colours and races and nationalities and prove that their brotherhood can be equal to anyone else's brotherhood.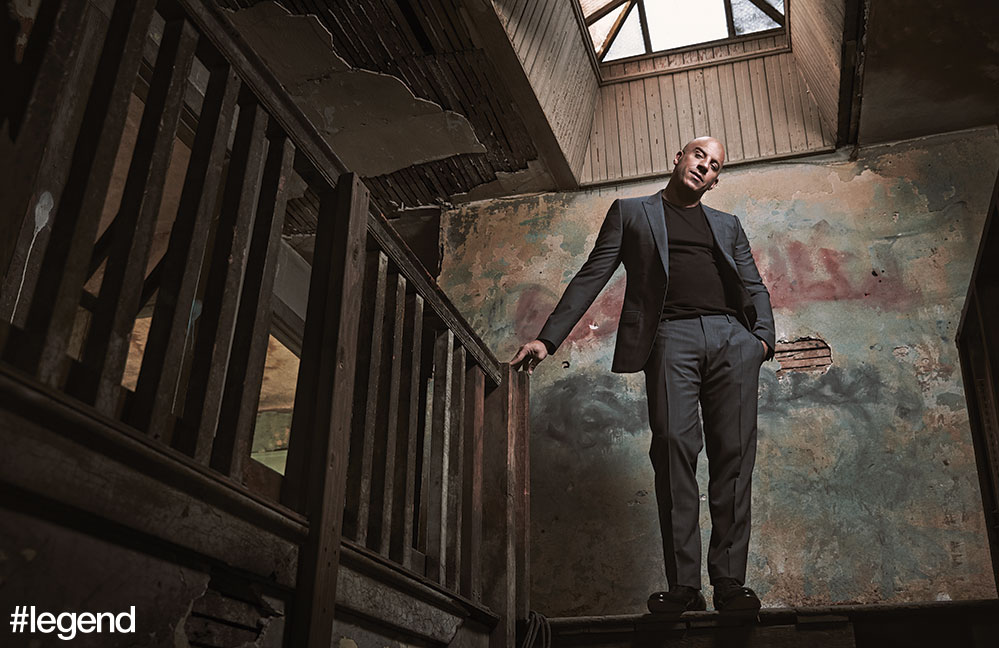 Why do you think audiences everywhere continue to connect with the films?
I've owned a video-game company and I understand the gamer mentality that if I play a game or watch hours of a film, the next one should have a better understanding of the mythology. You have to continue the story and embrace a real episodic nature of the story. When I went back to the studio with storylines for three different Fast films, they almost threw me off the lot. They said, "You're lucky we're even doing one". But I was thinking two or three pictures ahead. I think it came from my years of playing Dungeons and Dragons, where I learnt to create a concept that would last. When you're dealing with big corporations and when you're that successful, you have to continue to find ways to be brilliant, to think how are we going to get the world to come back and see Fast eight? It's more pressure than anyone can imagine.
A great action movie is not just about the action, is it? It's about conveying the characters' humanity?
That's a totally critical component. You know, the term action star is a relatively new concept in the history of cinema. Clark Gable in Gone With The Wind was not an action star, although he was riding a wagon with fire blazing all around him. Marlon Brando in The Wild One might be considered an action star. I wasn't really ever conscious of it. I've always approached my career with the same conviction and I think that's the hidden asset in the Fast saga. That's probably why all these Oscar-winning actors have wanted to join the cast and be part of the mythology. Charlize Theron is in it. Helen Mirren, the wonderful and amazing Helen Mirren, accosted me at a Golden Globes party and basically threatened to beat me up if she wasn't going to be in one. Having these actors on the films was adding another element and dimension to what some might write off as just another action movie.
Your rise has been meteoric. Did your mother, an astrologer, ever do your charts and see all this happening for you? Is it something you believe in?
When I was younger, I saw it just as her way of paying the bills. But when I got older I realised that women seemed to get excited about astrology and that I could use it to be more charming. As I studied drama and Shakespeare, I noticed more and more references that proposed there has to be some correlation between your life and where the stars are positioned when you enter the world. My mother doing my chart would be a little strange; I always felt she was too close to me to ever give me an unbiased reading. But I think my mother's profession in some ways enhanced my love for fantasy as a form of escapism. Even as a child, I always had that love, and it helped me become a better storyteller.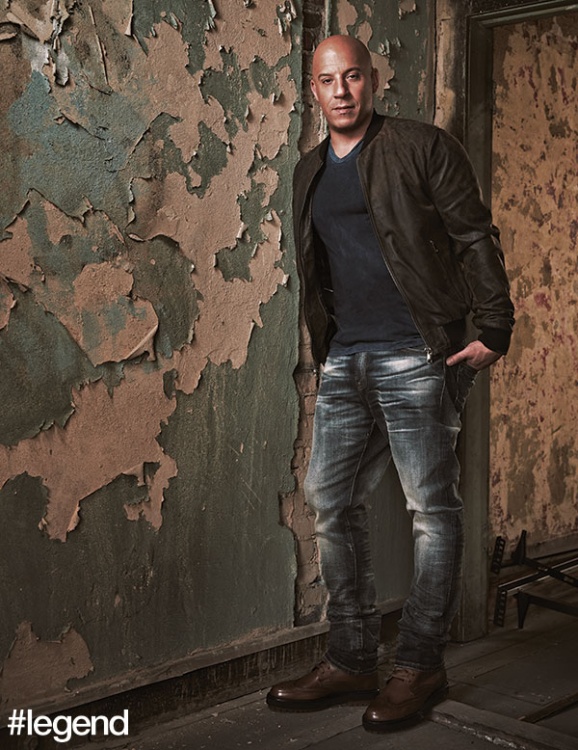 Photography / John Russo
Creative Direction and Styling / Paris Libby
Grooming / Diana Schmidtke at Something Artists
Styling Assistant / Claudia Perez-Kowalski and Alexander Uloom
Photography Assistant / Jason Bush and Jackie Brutchey
Digital Tech / Tas Limur
Production / Justin Miller and Stefanie Szeto