Shailene Woodley on her upcoming role in Three Women with Net-A-Porter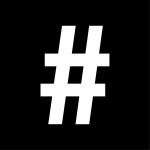 By: #legend
February 1, 2023
Shailene Woodley is a Hollywood powerhouse, who is as well known for her activism as her starring roles in Divergent, The Fault in Our Stars and Big Little Lies, and will soon take the lead in the TV adaptation of Lisa Taddeo's New York Times bestselling study of the sex lives of women in the US, Three Women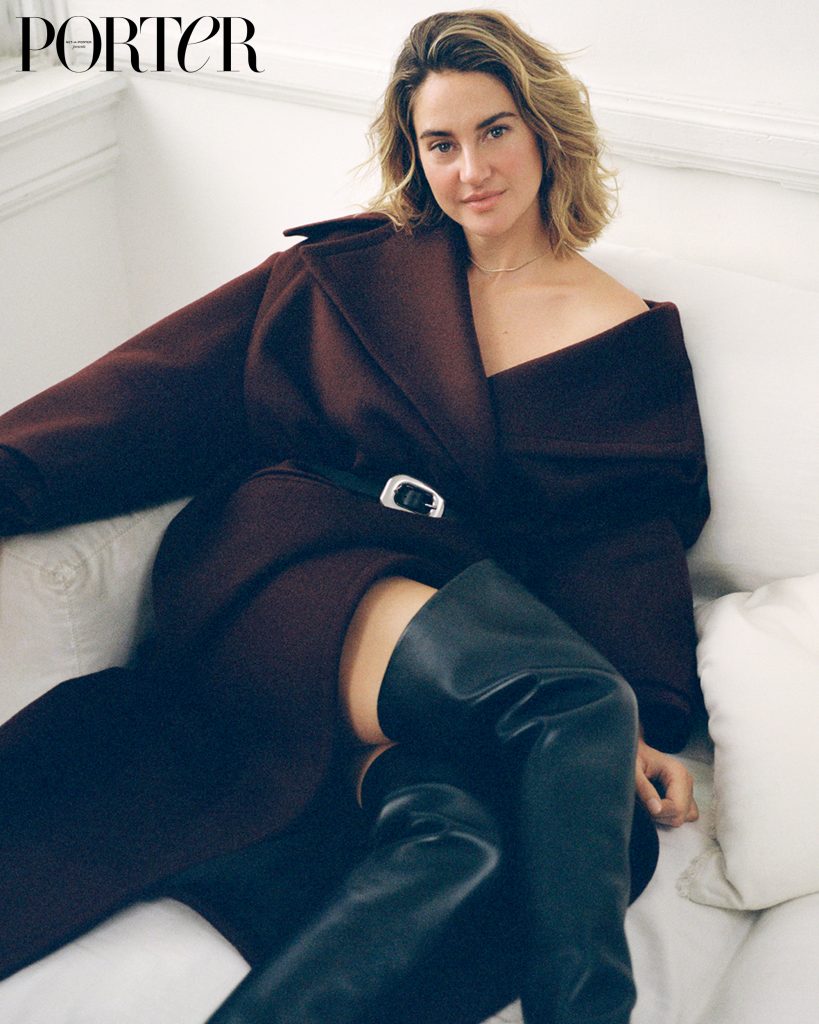 Last year turned out to be a time of transformation for Shailene Woodley, which is why she is determined to forge more moments to appreciate the small things in 2023. "The way that I take care of myself now looks very different [to] the way I used to," says Woodley
A trip to Europe last summer followed an intense period for her: she had just finished shooting Three Women. "It was hard to film because I was going through the darkest, hardest time in my life; it was winter in New York, and my personal life was shitty, so it felt like a big pain bubble for eight months." The experience proved to be both challenging and cathartic.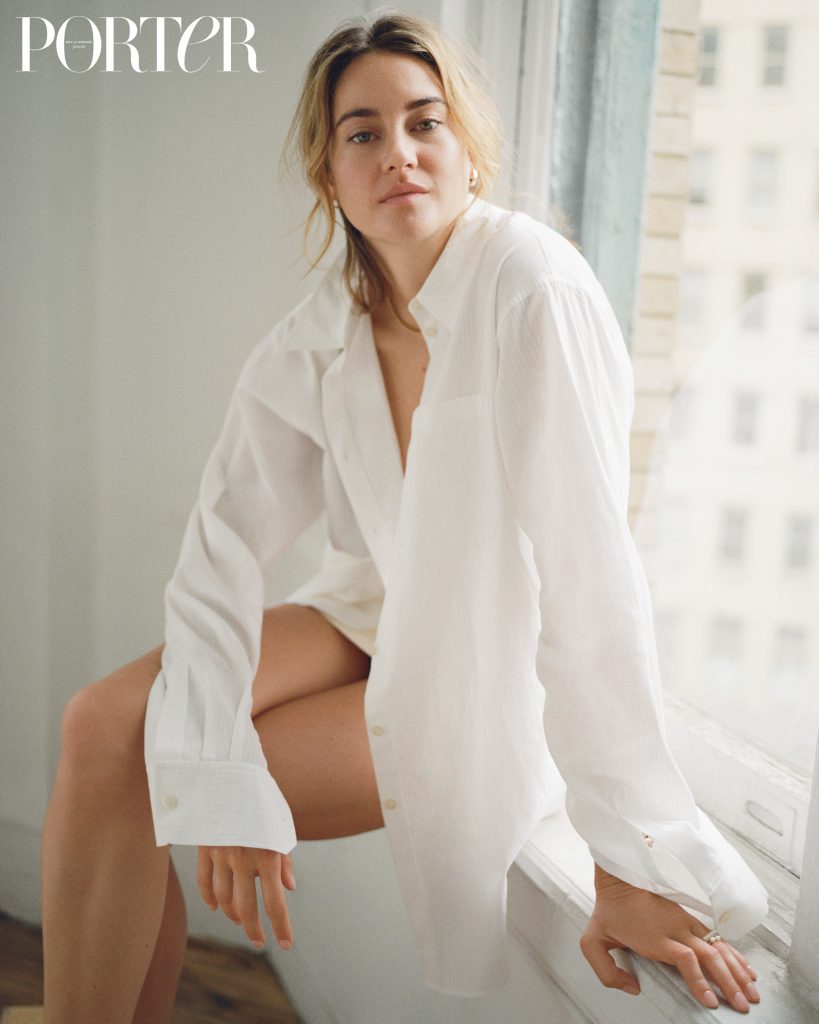 It was widely reported that Woodley had split from her former fiancé, NFL player Aaron Rodgers, early last year, which added to how she experienced her role. "I was so grateful that at least I could go to work and cry and process my emotions through the character."
Also see: Camila Mendes tells Net-A-Porter about forging ahead in fame
Three Women sees Woodley's character, Gia, travel across the US to hear the stories of Lina (played by Betty Gilpin), a housewife whose husband won't kiss her; Sloane (DeWanda Wise), an entrepreneur in an open relationship with her husband; and Maggie (Gabrielle Creevy), a student who realizes she'd been preyed upon by her high-school teacher.
The role appealed to Woodley's own interest in a cultural approach to sex, a spark which ignited when she travelled the world at 18. "I had, at a very young age, become obsessed with sex and intimacy, and the way that we relate to it as Americans." When Woodley read Three Women, she remembers "being very struck by Lisa's desire to explore these themes in this country."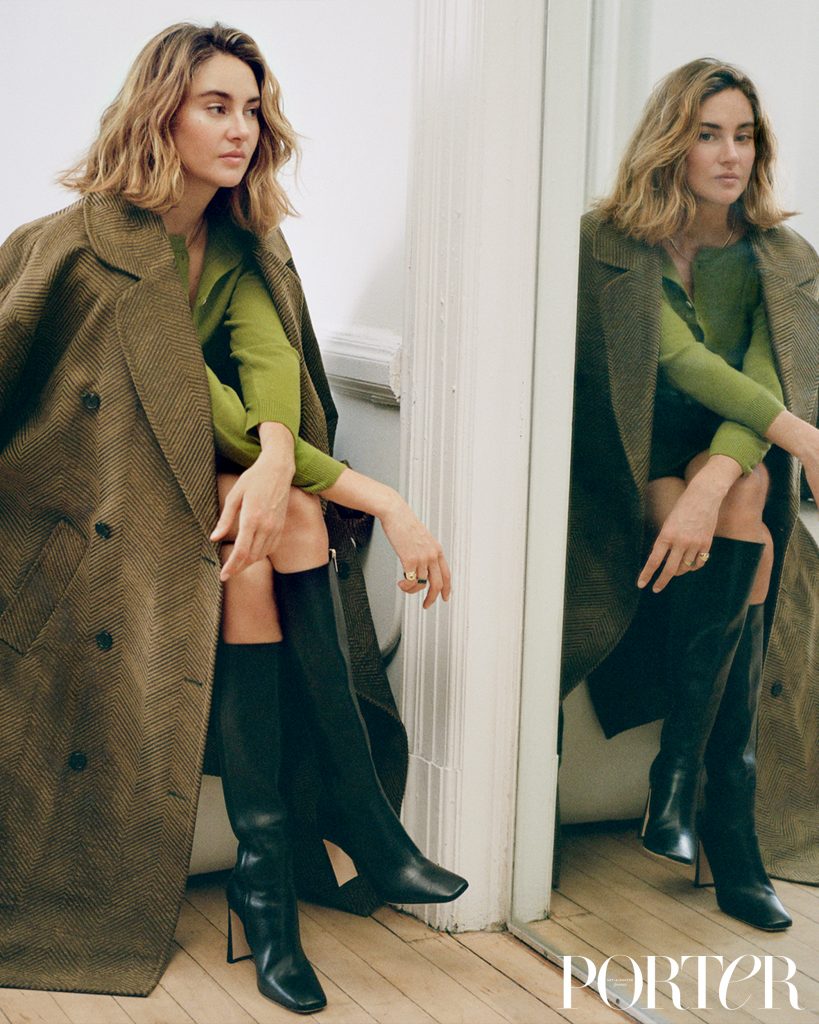 Nuances are frequently lost in an adaptation to screen, and it would have been easy to turn these intimate, messy portraits into a parable about "strong women". That wasn't what Woodley wanted, though – a feeling fortunately shared by Taddeo.
"Sometimes it's frustrating, because a lot of the things that I read are all about women's empowerment and feminism, but the way the stories are being told [is] actually not portraying women in an empowered way," she explains. "The conversation I had with Lisa was about that; we're not here trying to make a show that's championing women all around the world to become the best versions of themselves – it's a show that's just acknowledging the reality that women face."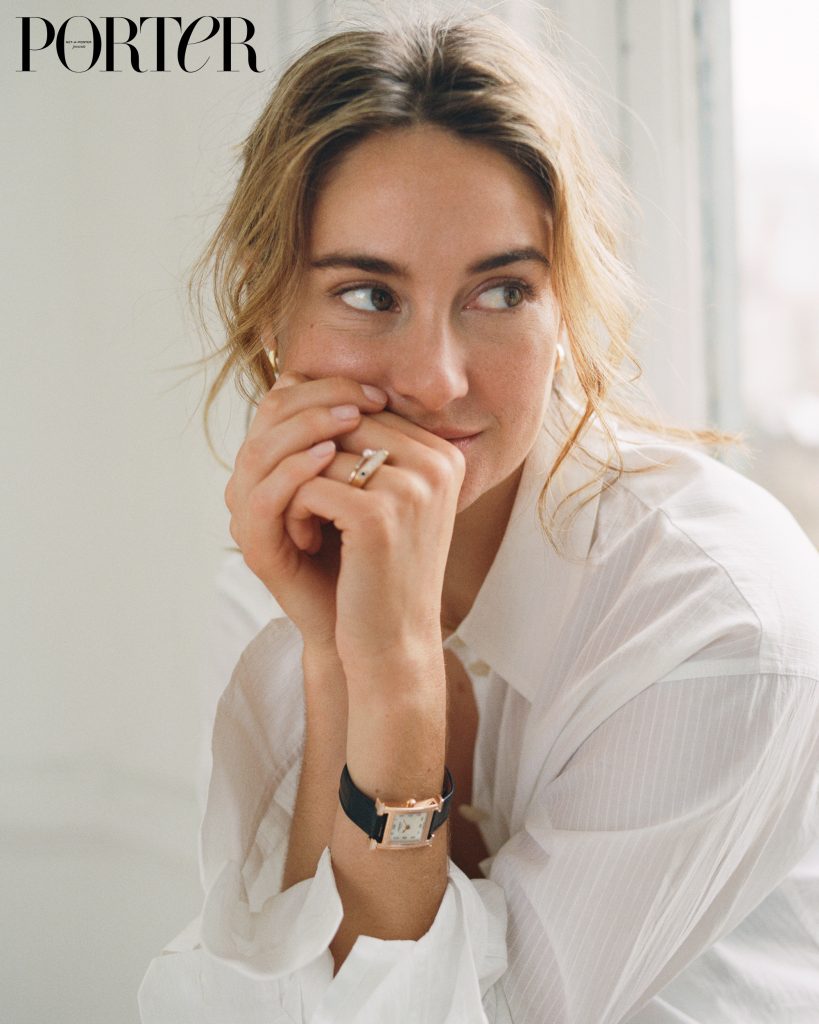 After initially finding Instagram a fun way to stay connected, Woodley removed it from her phone to reduce the noise of social media. "It honestly never really hit me that millions of people around the world were actually watching these things and paid attention to them. Then, I dated somebody in America, who was very, very famous. It was the first time that I'd had a quote-unquote 'famous' relationship, and I watched [the] scrutiny, opinions, the desire for people to know my life and his life and our life – it just felt violating in a way that, before, it was fun."
Woodley has found an inner peace since entering her thirties. "I've always loved getting older, but it's almost like I feel an exhale; I've been waiting so long to experience not giving a fuck about what other people think about me and my life and the choices I make."
This is an excerpt from Porter's cover feature. To see the full interview read Porter.
Also see: Emily in Paris' Lily Collins talks to Net-A-Porter about love and alter egos