Cantopop legend Anita Mui's most iconic fashion moments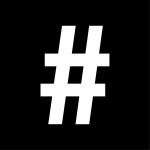 By: Gillian Chu
November 12, 2021
Music legend Anita Mui Yim-Fong made as big of an impact in fashion as she did in music. From embracing androgyny and her relationship with Dior's John Galliano to bidding farewell to the stage in a dramatic wedding gown, here are the looks that defined her career
Madonna of the East
Known for her flamboyant stage presence and distinct contralto vocals that revolutionised Cantopop and took the global entertainment industry by storm, Anita Mui Yim-Fong was dubbed the "Daughter of Hong Kong" and "Madonna of the East". Having stepped foot in show business as early as the age of four, Mui's career aligned with the stars fifteen years later after giving a moving rendition of Paula Tsui's "Season of the Wind".
During this time, she encountered her would-be image stylist and costume designer, mentor and life-long close friend, Eddie Lau Pui-Kei. Despite his busy schedule, not only did Lau not desert the new talent with a green discography. He stayed true to his integrity and work ethic and made pioneering designs that would mould Mui into the sensation she was and garner her years of worldwide attention to come.
Most important of all, such a partnership fostered a personal connection so deep that Lau pensively reminisced in an interview with Hong Kong Memory in 2013, "It's difficult to find such love again."
Here we present some of the most iconic looks that tell the story of the girl who married the stage, from her "fairy godmother" [Lau] whose avant-garde works transformed her into the "Ever Changing Anita Mui".
Making a star
Graduated from the renowned fashion design institute, Central Saint Martins in London, Lau went from holding his fashion show, launching his own line and founding his own fashion boutique, to eventually having almost every Hong Kong celebrity lined up for his costume designs.
Styled by Lau for the first time at the 12th Tokyo Music Festival in 1983, Mui wore a subtle outfit of white Chinese quilted coat, a pair of black leather pants, and a big violet grid velvet shawl. Whilst her rendition of the Japanese version of "Give My Heart" composed by Joseph Koo Ka-fai won the Asian Music Special Award and TBS Award, her simple look – which encapsulated both contemporary and oriental elements – won the hearts of audiences outside of Hong Kong.
Crimson Anita Mui – 1983
For Mui's first-ever album, Crimson Anita Mui, Lau took up the role of image and costume designer. He didn't conform to the old-fashioned use of close-up portraits. Instead, focused on the pure feeling achieved through the album image. His unconventional method proved a commercial success, winning the support of fans and the record company. All the while, highlighting the beginning of Mui's success in the music scene.
As Years Go By – 1985
Lau was inspired by the famous German songstress, Marlene Dietrich – the first female singer to promote androgyny in fashion by mixing men's and women's wear – for Mui's third solo album As Years Go By. He reminded Mui that she's a stylish, cool woman who can wear menswear. At the same time, emphasising that it is entirely different from a woman pretending to be a man.
Also see: #legendchats: Model Louise Wong on playing music legend in Anita Mui biopic
Bad Girl – 1985
In continuation of Mui's era of versatility, Lau made use of more than one image set for her then best-selling record, Bad Girl. As well as showcasing a seamless blend of the pop diva's chic and cool style, the unprecedented method showed off her powerful rebelliousness. This inspired the strife for independence among her younger audience – making her a symbol of individuality.
Yiu neoi (Temptress) – 1986
Lau mused in an interview that he only needed Mui to show him a few movements to know exactly what outfit would complement her image for a record and on stage. This proved the invincible connection – spiritual or professional -of the pair. He put together the Arabian goddess-inspired look for her hit song "Yiu Neoi (Temptress)", which immaculately conveyed the mesmerising seduction she intended to exude.
Fiery Red Lips – 1987
Enlightened by the first verse of Mui's song "Fiery Red Lips", the instinctive and ingenious designer aimed to call attention to Mui's alluring beauty with a bold and seductive black dress. The low-cut piece adorned with lace hem and metal studs in combination with the singer's gesture propelled an enchanting performance that not only wowed the mass but also stunned Mui herself.
Anita x Dior – 2001
From donning Dior Ready-to-Wear outfits in all of her appearances for two seasons including the brand's Street Chic collection, the fashionista eventually gained the recognition of John Galliano, Dior's then-creative director. The label later secured haute couture pieces for the star's Anita Mui Fantasy Gig Concert in 2002. This is an unprecedented initiative that not even Hollywood celebrities had experienced. From then on, Dior would invite their first-in-Asia muse to their store openings and the Paris fashion show. Galliano personally selected haute couture pieces for Mui to wear until her very last concert.
The Last Concert: Anita Classic Moment Live – 2003
In 2003, Mui held the Anita Classic Live Moment concert – unbeknownst to herself and the world – to become her last show before cervical cancer took her away. Lau recalls that Mui wanted the dress to be a mixture of European and Oriental style, hence the combination of gold and red. Despite being increasingly ill, she stood tall and confident in the glamourous golden-red dress.
The Last Song: Sunset Melody – 2003
"I want to marry the stage," Mui declared. Lau admitted he was torn at Mui's earnest request for him to design her a wedding gown. He felt conflicted between feeling sad for such an exceptional singer and woman and wanting to fulfil her last wish. Despite the sorrowful and bittersweet connotation, Lau deems the gown "one of [his] most remarkable designs in [his] life".
This October marks what would have been the legend's 58th birthday. The premiere of the biopic Anita, starring model Louise Wong in the role, pays homage to her lasting and prominent influence on Cantopop culture.
Also see: Hong Kong boy band Mirror brings hype back to Cantopop