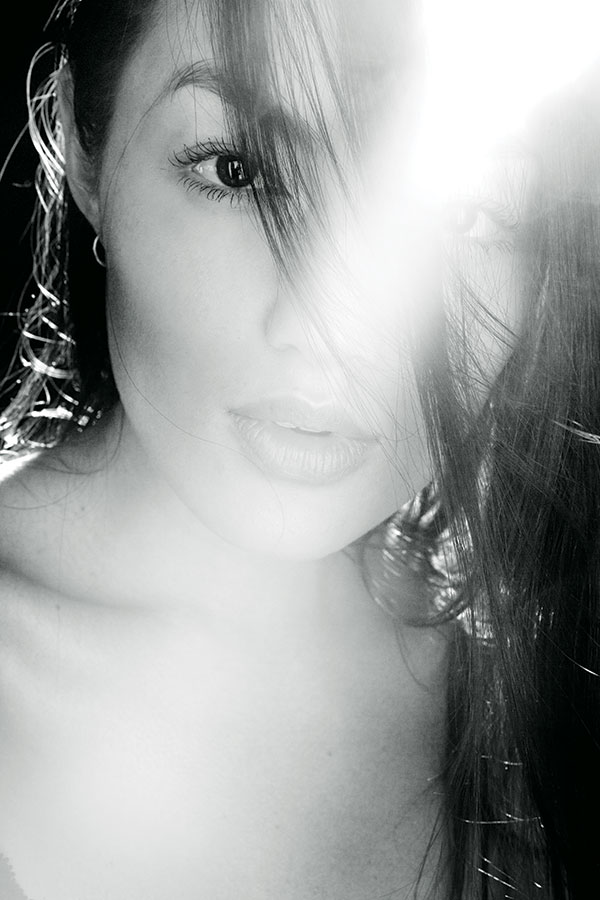 ​The big break for Mia Kang was being named as one of six models in the Sports Illustrated Model Search competition; win and she's in the next swimsuit edition. #legend asks Kang how her life has changed.
How did you get into modelling?
When I was a kid I did dance classes. When I was 13, my dance teacher told me I should go into her friend's modelling agency and give it a go. I had no idea what I was getting myself into but I started working immediately. I laugh when I think of myself back then. I just used to stand in front of the camera expressionless, as I had no idea what I was doing.
Describe a day in your life.
I really like the fact that every day I have is different. It keeps it exciting, and at the same time I have no routine. When I'm not travelling and I'm at home in New York or Hong Kong I'm up at around 7am. I work out, get ready and have a day filled with meetings, castings or maybe a photo shoot. I like to eat dinner early, around 5pm or 6pm. I like to clean my apartment and dance around to hip-hop music before I sleep (I'm not ashamed) and watch television shows while I catch up on email and social media in bed. But most of the time I'm on the road and have no routine whatsoever.
With so much travelling, what are some must-have items you bring with you?
My cashmere scarf that doubles up as a blanket, lip balm, moisturising spray for my face to make sure my skin is always hydrated, a book and a phone charger.
Models appear to live such glamorous lives. What's it like?
It's a lot of hard work and it's competitive. We go to castings and line up with 200 other girls. We deal with a lot of criticism and feedback; you need to be thick-skinned or you can break. You definitely can work your way up in this industry to a point where it is much more glamorous and you fly around the world from photo shoot to photo shoot. It seems glamorous on the outside but it takes a lot of energy to make sure you're always in the best shape.
You have to work out and always be mindful of what you're eating and drinking. It's also a very lonely lifestyle. People think you're jet-setting around the world in style but the reality is you are alone a lot: hours and days alone in cars, on planes, in hotel rooms in cities where you know no one. It's a full-time career, just like any other job.
Of the fashion capitals – New York, London, Paris, Milan – which is your favourite?
New York. It's the most similar, maybe because I was born and raised in Hong Kong.
What was it like shooting for Sports Illustrated?
Oh my. It begins way before the shoot starts: working out and making sure you are in the best shape you can be in, emotionally preparing for such a monumental photo shoot and flying to the Dominican Republic for the first time. Shooting for Sports Illustrated, the iconic magazine where almost every one of my model idols has appeared, and gracing these pages alongside girls that I look up to, it is literally your dreams coming true. Dealing with all the excitement and pressure I put on myself is an emotional roller coaster. The highs are very high and when it's all over there is definitely a low. But I know I'm lucky to experience this, as most people's dreams only remain dreams. It was a life-changing experience.
How has life been different since you've been in Sports Illustrated?
Life has definitely changed. The exposure of being in SI is phenomenal. People recognise me more and fans have showed their appreciation and reach out a lot, which I love and appreciate. I think it has also changed me. I feel more confident and accomplished.
Are you good friends with everyone in the issue?
All the girls I met from Sports Illustrated are so lovely. Sports Illustrated girls all possess a certain charisma and outgoingness that, I think, makes it easy for us all to get on and relate to one another. It's a family, one that I am so happy to be a part of.
What was one of the hardest photo shoots you've done?
I like to find challenges to push myself. Recently I shot with Sean Lee-Davies for Project C Change in the jungles of North Sumatra with wild orang-utans. Working with wild animals was challenging but an experience I will never forget. The more challenging, the more rewarding.
Who is one designer you'd love to work with?
Tom Ford, especially for beauty.
If you could be a supermodel for a day, who would it be and why?
I would love to know what it feels like to wake up and look like Gigi Hadid or wake up and feel Ashley Graham's magic that she has or feel what it's like to have Elle Macpherson's body.
What do you do off duty?
Charity work. I try to get involved with a charity in every city I go to. I spend a lot of time on myself and my appearance, which is abnormal. I make an effort to deflect that energy outwards.