Ones to watch: Men of Hope 2018
August 14, 2018
This year's Men of Hope Awards is back for its third year to help raise awareness and funds for the Adventist Heart Fund (AHF). The Hong Kong Adventist Hospital and AHF has given underprivileged children born with congenial heart disease, from over 300 families, a chance to lead happy, healthy lives by providing them with not only corrective heart surgery but the proper care and support they need to survive.
Following the success of Women of Hope in Hong Kong, the Men of Hope Awards recognises a variety of leaders, influencers and gamechangers in the city who make a difference by bettering the lives of those in need and society as a whole.
This year's honourees share their thoughts on how we can work together for a better future, the biggest issues we are facing in Hong Kong and around the world and what they are doing to spread hope.
To learn more and support this great cause, visit www.hkahf.org.hk/moh and www.hkahf.org.hk/event/Men-of-hope-2018
Champion for a Better Life: Douglas Young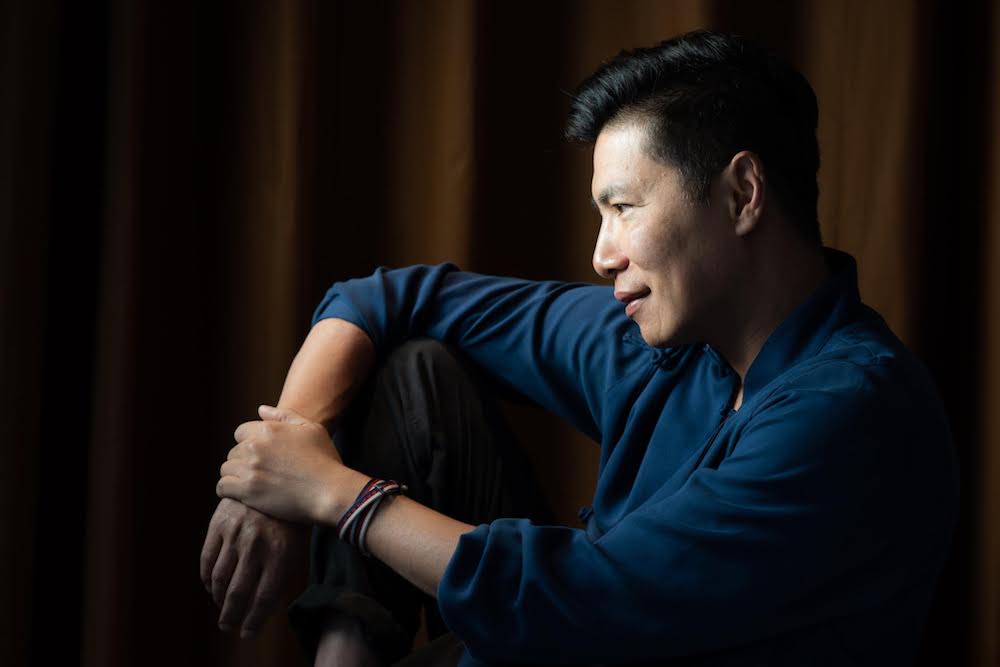 Best known as CEO and co-founder of G.O.D. (aka Goods of Desire), Douglas Young is also a designer, artist and cultural entrepreneur. In 2015, he was named one of the Debrett's Hong Kong 100 in the field of art, architecture and design and in 2017 he was awarded the Honorary Doctorate of Humane Letters by Savannah College of Art & Design.
What does being a man of hope mean to you?
It means there is still hope [laughing]. Well I mean I haven't achieved what I want to achieve yet so I am still hoping for improvement because there are things left to be done.
What do you feel are the biggest issues affecting Hong Kong?
I think a relative lack of opportunity for young people especially. Young people who are perhaps not as resourceful as some those who are privileged and I would like to do something to help this, to give them more opportunities and resources.
What is one global issue that you feel strongest about?
I guess the rise of China and the rise of the East and how to deal with it. I think the world that we are living in is quite western and Americanised. We may feel or we may be told that it is an international world but I think actually we are living under American conditions and standards. I think we are living through a gradual change because this part of the world including China, Hong Kong, South East Asia, Japan, will play an increasingly important role in world politics and media. How to transition peacefully is an issue I am very interested in and would like be involved in.
Who is your legend?
I actually think President Obama was pretty awesome, for his sense of liberty, diversity, quality and his legacy. Looking back, I didn't appreciate it as much at the time. It takes somebody like Donald Trump for me to realize that wow I wish we had Obama [laughing].
Entrepreneur: Carl Wu
Co-founder and Chief Executive Officer of New Frontier, a leading Hong Kong-based investment company, Carl Wu has used his extensive investment experience to start several other entrepreneurial enterprises. Some of his other businesses include the largest on-demand self-storage service provider in Asia, Boxful Technology, leading home health operator YD Care, internet platform HelloToby and AIA data-analytic platform GAIA Technology.
What does being a man of hope mean to you?
I'm super grateful for this opportunity. I believe in creating and building new things, that's a part of my job. Anyone with any background should have the opportunity to hope and build their own things as entrepreneurs. That's what I hope to deliver to people around me.
What do you feel are the biggest issues affecting Hong Kong?
I think complacency, Hong Kong is a historical and innovative financial center. There are some very big industries such as real estate, finance, services. However, we're seeing the latest innovations from Mainland China and other parts of the world. I feel that Hong Kong needs to find its new direction in order to say competitive for the long term.
How do you think the millennial generation can help in improving society?
I think the millennial generation is very much about social media, and the new generation have opportunities to communicate and be in touch with the world in a much bigger way than we have. It's a very powerful tool. I think I encourage the new generation to really leverage on this opportunity to get messages and ideas out there.
One global issue you feel strongest about?
Inequality. I think it's a constant issue and I think our generation can do a lot more on the boundaries of our jurisdictions and countries.
Who's your #legend?
Deng Xiao Ping because I think he's one of great leaders from the previous generation of Chinese leaders. He is the one who saw the opening of China and saw the potential of Shenzhen when it was just a village. Having that foresight is very inspiring.
Power & Influence: Hing Chao

Hing Chao is a champion for preserving both Hong Kong and Chinese culture and heritage. He is the Executive Director of Wah Kwong Maritime Transport Holdings, founder of the Hong Kong Culture Festival, founder and Executive Director of the International Guoshu Association and author and editor of over ten books. Hing is also has been campaigning for Chinese martial arts in Hong Kong and created the world's first-ever new media kung fu exhibition "300 Years of Hakka Kung Fu: Its Digital Legacy and Future" in 2016.
What does being a man of hope mean to you?
I am honoured to be selected as a Man of Hope in 2018 as this noble initiative brings hope and support to those who are undoubtedly disadvantanged – patients of heart disease without access to medical treatment.
What do you feel are the biggest issues affecting Hong Kong?
Growing social and economic divisions is one of our biggest challenges going forward. This polarisation needs to be addressed at fundamental levels by creating affordable housing and diversifying Hong Kong's economy.
If you could have done one thing differently in your life, what would it be?
I wish I could have let go of my ego earlier in life. If I had done that I would have done many things differently.
What is the best piece of advice you've ever received?
My martial arts teacher said to me when I was around sixteen, "Life is like a sparring contest. Your opponent comes in different forms and sizes. Sometimes they may be stronger and more powerful than you. You have no choice but to confront him face-on. This is life."
What is one global issue that you feel strongest about?
Sustainability in the fullest sense of the word.
Who is your #legend?
Ashoka
Global Champion: Team Hong Kong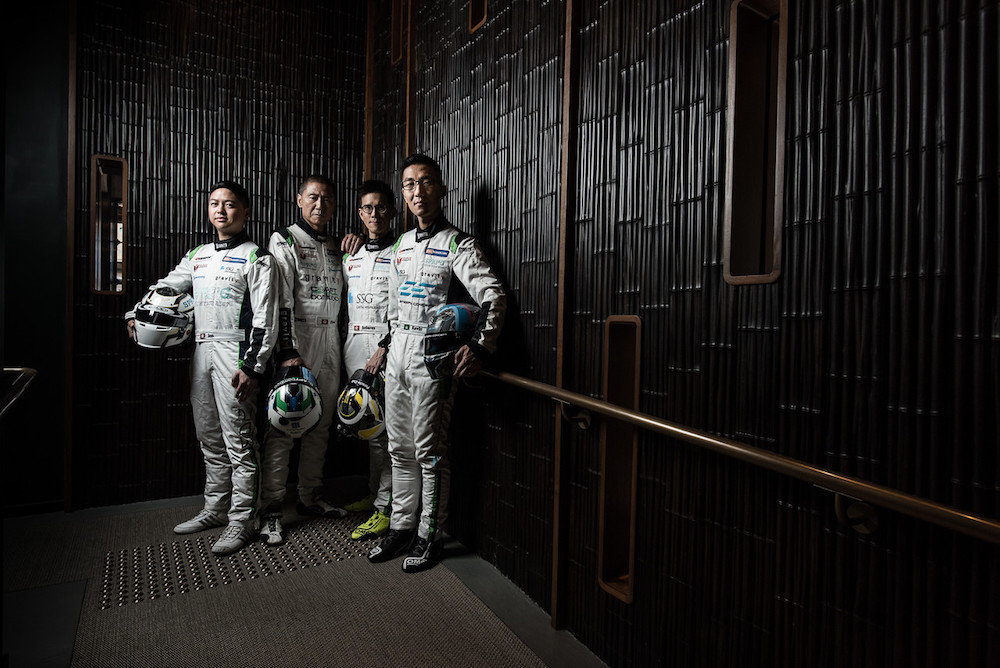 Representing over 25 years of experience in sportscar racing, Team Hong Kong (Antares Au, Frank Yu, Jonathon Hui and Kevin Tse) join together each year to participate in a number of international endurance events around the world, including the renowned 24 Hours of Dubai. Earlier this year, they were recognised as official HKSAR athletes, representing Hong Kong in Dubai for a second year running and finishing in 3rd place.
What does being a man of hope mean to you?
Frank Yu: "We carry more responsibilities now. I'm sure there might be younger people that look up to us as role models. So to be an example for society."
Jonathan Hui: "I would say its normal people can do extraordinary things beyond what you necessarily think they are capable of. When the opportunities come, you need to grab them with both hands and make the most out of it."
What do you feel are the biggest issues affecting Hong Kong?
Jonathan Hui: "The biggest issue at the moment is the mindset of the people. We are in a difficult position, if you look at the past few years. There's a lot of dissatisfaction, whether you're older or younger but particularly amongst the younger generation. I think we have come into an unfortunate situation about a lot of problems. There's a lot of noise and complaints and things being talked about, issues being raised but no one has come up with anything credible. I think right now all the negativity is not helping."
Kevin Tse: "I think its political diversity. There are different views of how Hong Kong should move forward."
Eco Warrior: Edward Ho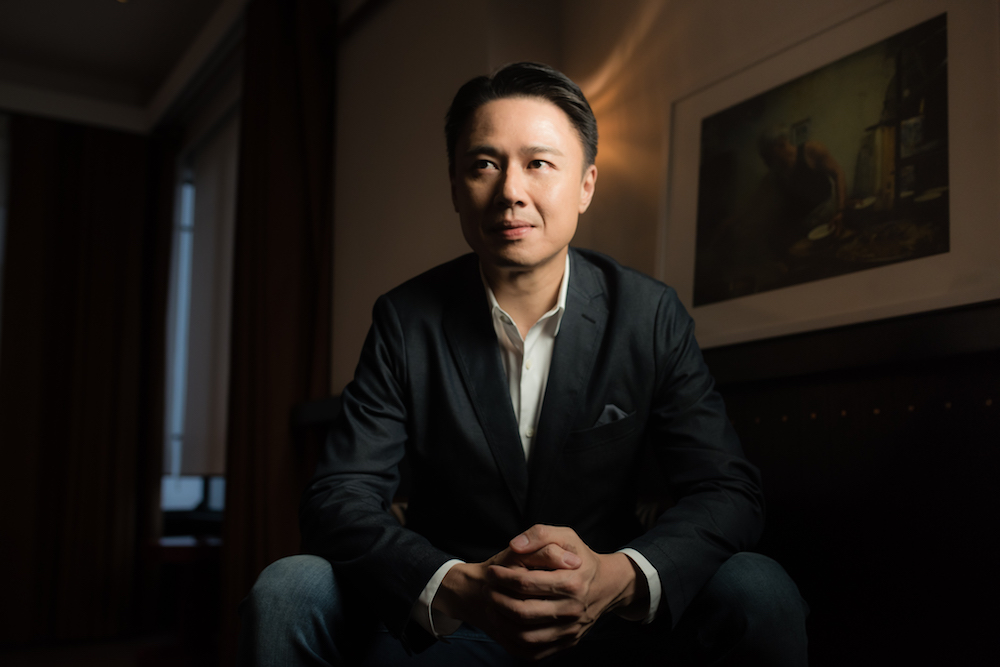 Currently serving as the Chairman of the Board for the World Wide Fund for Nature Hong Kong (WWF), Edward Ho has been working with the committee since 2012 and held positions as a member of the Finance Committee and Development Committee. He has over 20 years of experience in finance and is also a task force member of the Social Innovation and Entrepreneurship Development Fund under the Commission on Poverty in Hong Kong.
What does being a man of hope mean to you?
What it means to me is: we're trying to give people an opportunity to be who they want to be, regardless of their background and give them the mobility within our society. This doesn't necessarily mean economic ladder, it can be, and a lot of people talk about economic ladder. But to me, it also means that a ladder to increase your personal influence on the cause that is important to the society, or to the expertise that you have. So, for me for example, getting involved in nature conservation, I hope that I can spread the cause to the next generation, and to do good to the planet. After all we are just taking custody of the planet for the next generation. I want to inspire people to conserve nature, I want to inspire people to protect the planet, so that the planet can continue to live in a very good health in the future. And that by itself is a kind of hope for the future.
What do you feel are the biggest issues affecting Hong Kong?
I think the awareness is certainly a lot higher these days. Even in the cotton industry, they talk about how to get sustainable cotton. But I think in our day-to-day lives, we don't even have to look very far away. Just look at how people eat for example, I think only 5-10 years ago, people were still eating shark fins, but in today's culture, perhaps it is not socially acceptable to be eating shark fins. And I am very glad to say that a lot of the restaurants and five star hotels in Hong Kong, and a lot of the major airlines and shipping industry have banned the transport of and offering of shark fins on their menu.
Who is your #legend?
Elon Musk. I have different legends in different times of life, but I think that Elon created a product that the world needs and is also helping their lives.
Art & Culture: Trey Lee

Cellist Trey Lee has been a soloist with the Philharmonia Orchestra of London and one of the featured artists at the launch of The IMAGINE Project to celebrate the 25thanniversary of the United Nations Convention on the Rights of the Child at the UN General Assembly Hall, along with Yoko Ono, Hugh Jackman and ABBA's Bjorn Ulvaeus. He has also appeared at the gala celebration marking the 20thanniversary of Hong Kong's return to China, attended by China's President Xi Jinping and broadcasted globally by CCTV. He is also the mastermind behind the Musicus Fest and an ambassador for UNICEF Hong Kong.
What does being a man of hope mean to you?
It is something that sounds inspirational, and "hopefully" my music can help to do so as well.
How do you think the millennial generation can help in improving society?
The internet has already allowed young people to get connected with others from all over the world. Through this channel, new ideas are often shared and improved upon. Therefore, we will probably see more and more new ideas for the world come out at a faster pace.
What is one global issue that you feel strongest about?
Recycling…plastic everywhere. Basically, when we eat sushi even in the most expensive restaurants now, we are all eating micro particles of plastic that the fish ate. Bon appétit!
Who is your #legend?
Just watched a documentary about Leonardo da Vinci, who did so much in so many fields and disciplines…perhaps the original multi-tasker extraordinaire
Child's Advocate: Edward Man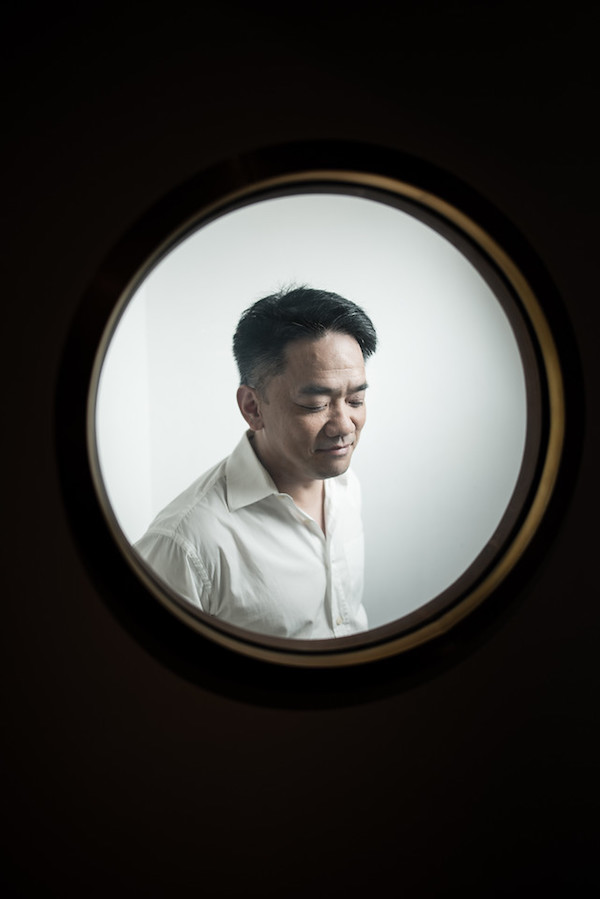 Performance coach, entrepreneur and investor, Edward Man has had an incredibly successful career in investment, private equity and public accounting in New York, London, Hong Kong and Shanghai. Aside from investing in a hydroponic farm and four shared-economy based startups, Man also founded the ChickenSoup Foundation in 2013, who offer relief, education and empowerment to the most vulnerable children in Hong Kong. They employ local graduates to engage in fund raising and get involved so as to make society a better place for all.
What does being a man of hope mean to you?
It's certainly an honour to be named as such, because my job is to change. Without hope, things can't change. So, I hope I can use this tagline to tell people that I am qualified to make changes.
What do you feel are the biggest issues affecting Hong Kong?
Mental issues. In general, a lot of people have a different degree of mental stress be it occasional anxiety or stress, to more serious depression. It's a common problem amongst the privileged, as well as the under privileged. As you can imagine, for the underprivileged it is much harder because they don't have the resources to deal with it.
How do you think the millennial generation can help in improving society?
I think millennials should start considering themselves as part of the society, rather than a specific age group. Because they are the new workforce of the society and have responsibilities. First, they have to produce for society. Two, to a certain degree, they either directly or indirectly, will have to take care of the aging population. And it is more productive to say millennials vs the rest, but more about millennials vs.the society they are integrating into. Because the society at large is a much bigger thing. From my recent interactions with a lot of millennials, I think there is a huge expectation gap in terms of what their upbringing and education has told them about society and how they should enjoy life and their career. To the extent that the current structure of the society doesn't really offer exactly what they were promised or what they envisioned themselves. So there is this gap.
Who is your #legend?
My dad. Because as much as I inherit the shortcomings of him, I also took away a lot of the strength of his character such as being fair and equitable, being a man of honour with integrity and living up to your promises. So, these are the things that can't be taught, it is in your DNA, it's either in you or not in you.
Health Advocate: Dennis Lo
Professor of Medicine at the Chinese University of Hong Kong, Professor Dennis Lo has been pioneering technology for non-invasive prenatal diagnosis, which has been adopted in over 90 countries around the world and continues to dedicate his work and time to developing new innovations in medical research. Professor Lo is also a Fellow of the Royal Society, Fellow of the World Academy of Sciences and Founding Member of the Academy of Sciences of Hong Kong. He just recently won the 2016 Future Science Prize in Life Science.
What does being a man of hope mean to you?
To me, a man of hope is someone who provides others with a preview of opportunities and positive developments that may be possible in the future.
What do you feel are the biggest issues affecting Hong Kong?
I think that one of the biggest issues facing Hong Kong is that there is a fear that Hong Kong may be losing our competitiveness and our uniqueness. For young people, there is also a sense that there may be less opportunities and social mobility than in the past.
What is one global issue that you feel strongest about?
With a global trend of an increasingly aged society, diseases that are more prevalent in older people, like cancer, are exerting a growing toll on our society. This is a key reason why I have diverted my more recent research efforts into the early detection of cancer.
Credits
Photographer / Kirk Kenny @studiozag
Make-up and Hair / @jasminecmakeup @carmenh_makeup @gloomykwokmua @hongkongmakeupartist

Venue / The Fleming Hotel
In this Story: #icons