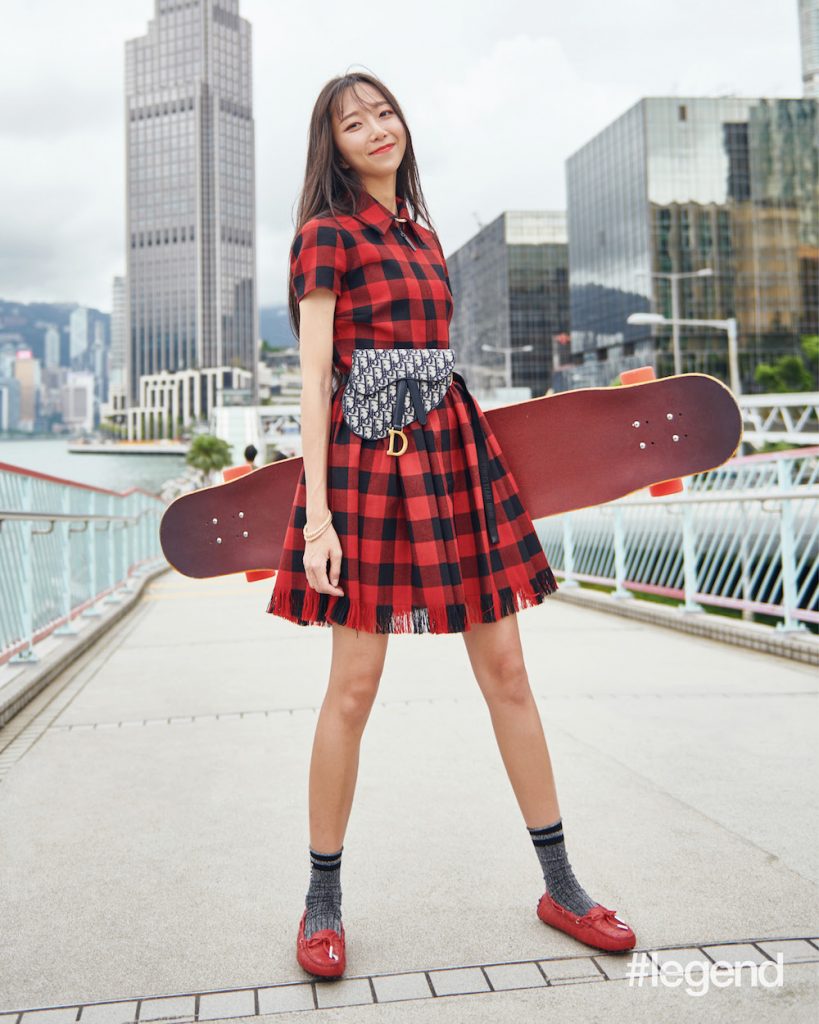 A push, then a curved glide, followed by a series of board-side hops and complex spins… it didn't take long for South Korean longboarding sensation Hyo-joo Ko to stop the crowds in their tracks at the revitalised landmark Avenue of Stars in the heart of Tsim Sha Tsui. Fans who have witnessed Ko's rise to international stardom know that not everyone is capable of redefining sport into art, let alone skate into a performance, with each move mastered to perfection. The tremendous love for her longboarding videos and the creativity behind her countless projects are direct representations of the innate style, professionalism and enthusiasm she showed during her stay at Rosewood Hong Kong's newest launch and a celebration of the art of serviced apartment living: Rosewood Residences Hong Kong.
"Rosewood Residences is so delicately designed – the detailing of the floors, the lighting, the furniture – and the thoughtful and attentive service feels like an extension of a Rosewood's hotel stay experience. These are all aspects that are so memorable to me" – Hyo-Joo Ko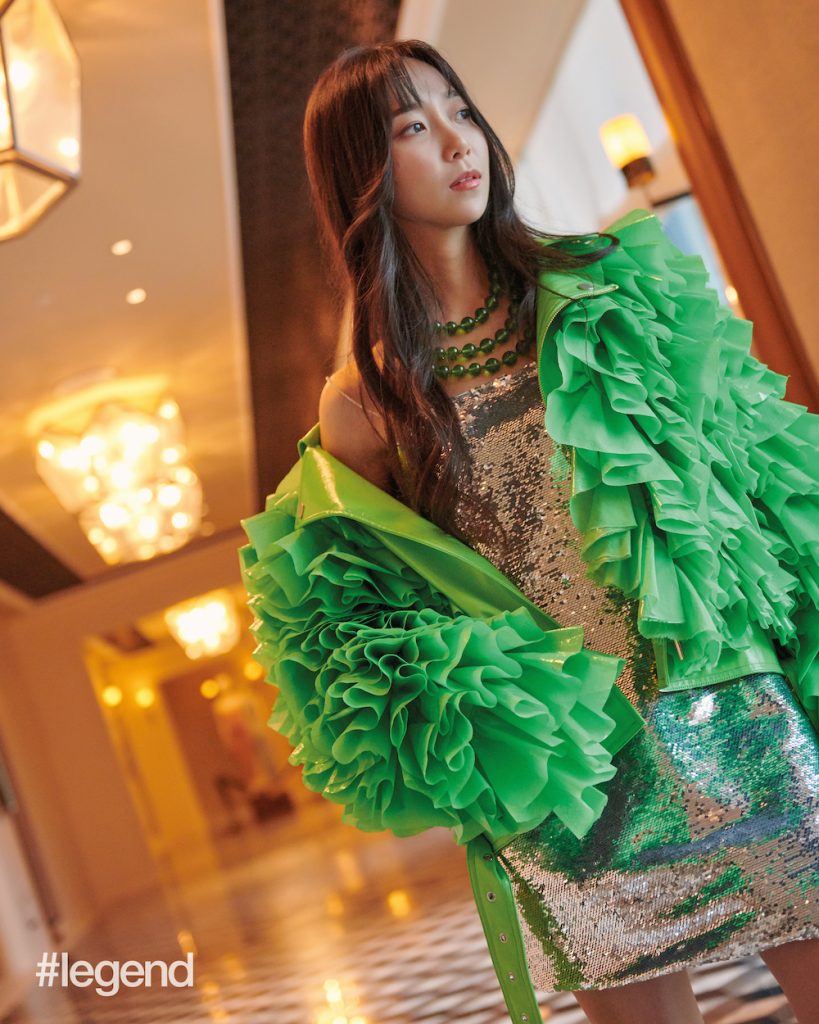 Rosewood Residences Hong Kong's offering is luxury residential living reimagined, with a focus on seamless top-notch service and bespoke experiences. At the same time, an extended stay at the residences emulates the comforts and conveniences of home. Behind every element of a Rosewood Residences stay is the intent to provide this level of the utmost service and a truly personalised experience for the guest. From the exclusive comforts of the Residence's private Club 53 to the unmatched amenities. The newly launched Rosewood Residences showcases 186 units encompassing ultra-luxurious studios, one and two-bedroom apartments, and four three-bedroom duplex penthouse "Houses". The residences provide an array of carefully curated lifestyle amenities, including a 24-hour private club for guests to enjoy a delicious snack, a workout in the state-of-the-art gym, yoga or TRX in the private fitness studio, or a swim in the heated marble swimming pool whenever their heart desires.
"Rosewood Residences staff are dedicated to ensuring that every guest felt special and that no request was undeliverable" – Hyo-Joo Ko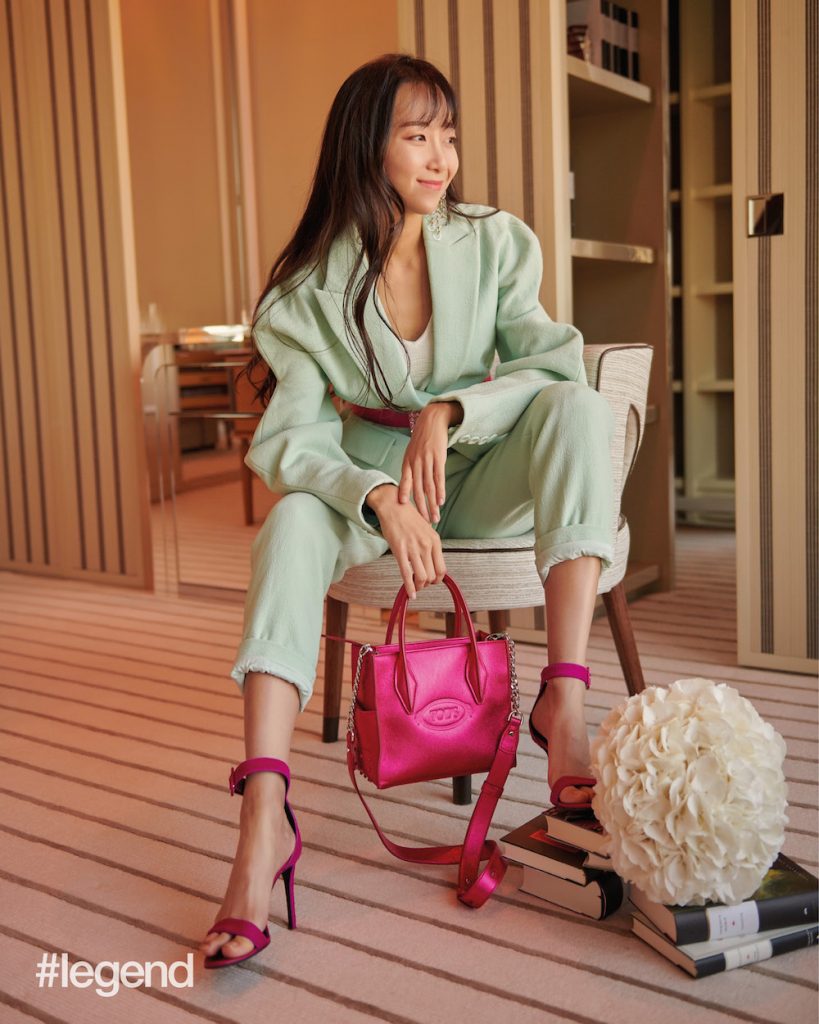 Creative Direction / Hyo-joo Ko and Jong-ju Park
Photographer / Jong-ju Park
Videographer / Yong Gil Lee
Styling / Marco M Chan
Wardrobe / Cartier, Tod's, Giuseppe Zanotti, Dior, Laurence & Chico, Miumiu, Rene Caovilla, Louis Vuitton, Gucci, Anakiki
Coordination / Hashtaglegend & Legend Entertainment Group
Location / Rosewood Residences, Hong Kong
This feature originally appeared on #legend's Sep/Oct 2019 print issue