Lisa Parigi's Secrets for a Beautiful Life
May 25, 2017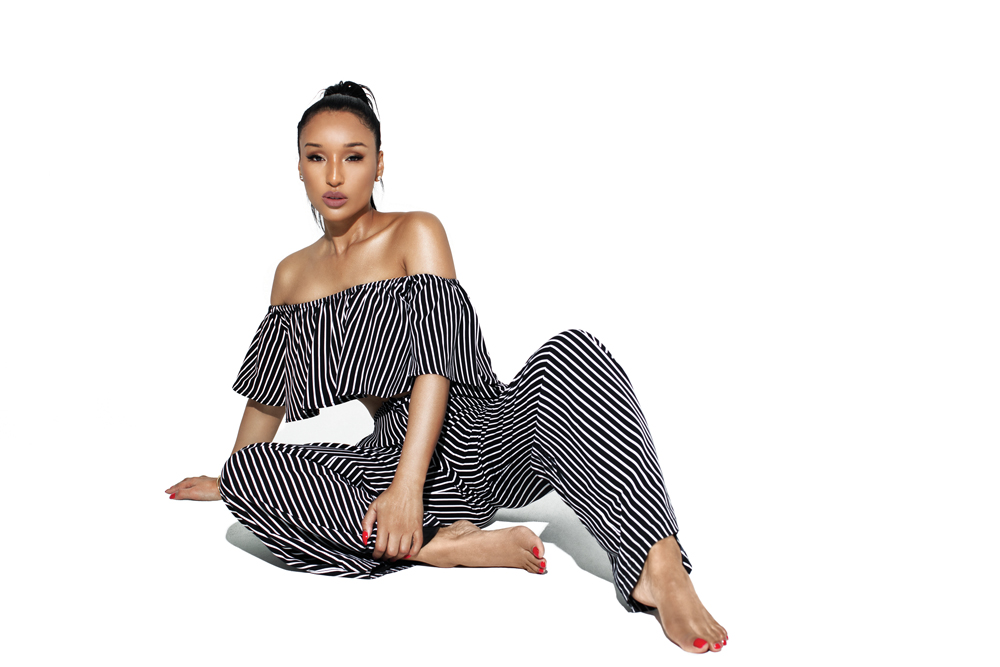 Lisa Parigi is a model, an arbiter of taste and a businesswoman, and the longstanding girlfriend of musical icon Lionel Richie. Parigi was born and brought up in Switzerland. Her ancestry is Swiss, Caribbean and Chinese, and it has greatly influenced the way she thinks and creates. She speaks German, Swiss German, French and English. She is a master of all trades: an entrepreneur, the ultimate girl boss, a lifestyle expert and an influencer. Parigi is the founder and chief executive of The Estate Collection, the purveyor of superior candles, and is behind the lifestyle blog Dream.Design.Discover. She is driven by her lust for life, sense of fashion, and passion for entertaining, home decor and travel. The purpose of all she does is to live life beautifully, a mantra she shared with #legend.
Speaking as a model, who is your favourite designer to wear?
Roberto Cavalli.
How do you stay in such great shape?
Well, thank you. Exercise is a part of my daily routine, which includes cardio, some weight training for muscle tone and a proper diet. Standing still or sitting for long periods of time is, luckily, not part of my lifestyle. Outdoor activities, such as hiking and swimming, topped off with drinking lots of water and eight hours of sleep, when possible, is my formula for staying healthy.
What's the beauty or make-up regimen you can't live without?
My basic skincare and beauty regime is just that: basic. Every day I use a cleanser by Neutrogena and moisturiser and sunscreen by Lancer of Beverly Hills. I also need my liquid eyeliner by Tom Ford, blush stick by Chanel and lip gloss. My happy smile is by me.
Models swear by grapefruit or chocolate with 95 per cent cacao. What's your secret?
Well, I don't know if it's a secret, but I do hot lemon water with cayenne and ginger every morning: ginger and cayenne boost the metabolism and your immune system, and it's high in antioxidants; and lemon for an extra portion of Vitamin C. It's a perfect way to start the day.
What's your favourite shoot of all time?
My favourite shoot was the Roberto Cavalli shoot. The clothing and the team were just amazing and super-fun.
Your favourite art gallery in the world?
Well, there are so many wonderful galleries but one that I really enjoy is the Halcyon Gallery in London. The curation is outstanding and the experience of the space is stimulating.
Which artists do you like to collect?
In my dream world, I would like to have an Andy Warhol and a small Basquiat. Lol. In the real world, I have a Banksy Balloon Girl, a piece by Jennifer Guidi and a Jeff Koons Puppy.
How's your Mandarin or Cantonese? We know you speak four languages.
Even though I'm half-Chinese, I was born and raised in Switzerland and a little embarrassed to say I am not that good in Mandarin or Cantonese.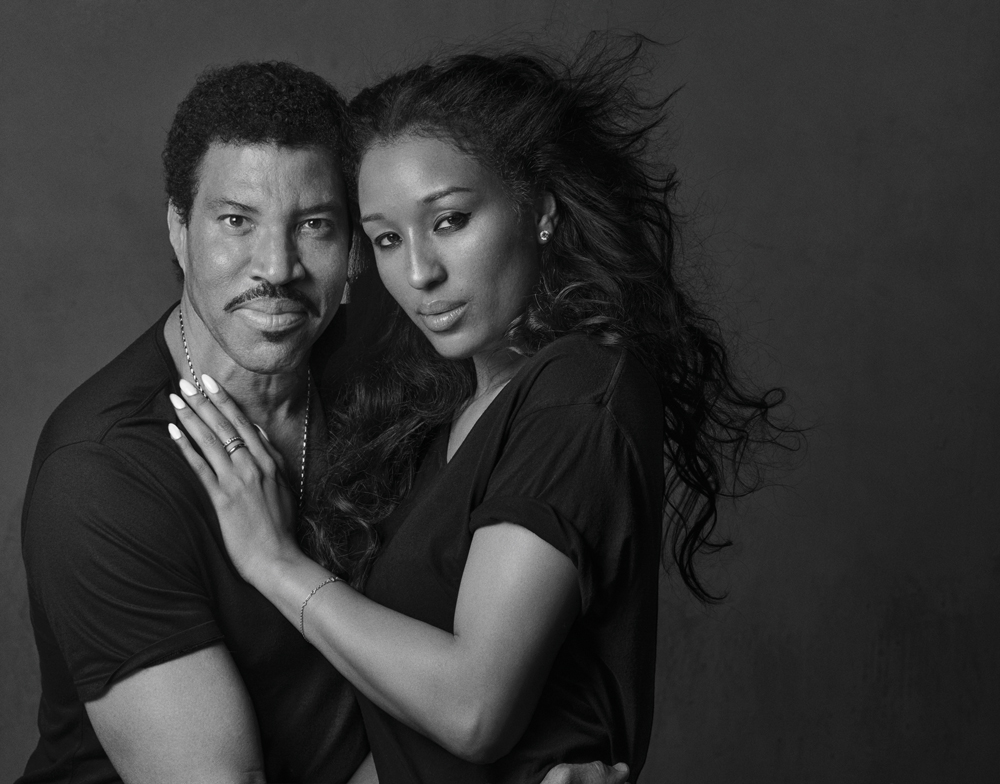 What the best or most interesting or surprising business you've invested in?
There is a new healthcare model and app called Heal, which provides doctor's house calls to anyone. Healthcare meets technology for US$99. And [with] the Heal application a licensed doctor will come to your door in less than 30 minutes. It's extremely exciting to be part of such an innovative venture.
Do you trade beauty and fashion tips with Nicole Richie? Do you style each other?
The funny thing about Nicole, Joel, Lionel and the whole Madden-Richie family is, if you are looking for an opinion about fashion or how you look, you've come to the right place. When we are together, we share our personal taste and likes. It's a fashion, beauty, music and art extravaganza, all rolled up into one.
What's your favourite Lionel Richie song? How many times have you sung it?
My favourite would be Stuck on You. Answering this question now is kind of funny because after doing one world tour per year with Lionel and watching every show, night after night, and singing along with every song, I guess it's safe to say I sing Stuck on You a lot.
What's your favourite city in the world right now, and why?
Hong Kong. It's innovative, diverse, cutting-edge, on the pulse and a lot of fun.
What are your favourite restaurants? Why?
Let me just state a fact: I love food and the whole experience of dining for long hours. I like Cipriani, Bagatelle, Carbone in New York; Nobu in Malibu; L'Avenue in Paris; Park Chinois, The River Cafe, La Petite Maison in London; Kronenhalle, Kaufleuten, Terrasse and Tao's in Zurich; China Tang, Sevva in Hong Kong; and Catch, Cut, The Ivy, Katsuya in Los Angeles. There are so many fantastic places for food all around the world.
What's on your top ten playlist?
Love on The Brain, Rihanna; Shape of You, Ed Sheeran; Still, Lionel Richie; I Feel It Coming, The Weeknd featuring Daft Punk; Passionfruit, Drake; That's What I Like, Bruno Mars; Are You Gonna Go My Way, Lenny Kravitz; Smooth Operator, Sade; Blem, Drake; and Let's Get it On, Marvin Gaye.
Who's your legend?
I admire Michelle Obama. She's extremely accomplished as a woman, extremely educated, a wife, a mother, a First Lady and an amazing role model to so many young women and people around the world.
Read Lisa Parigi's blog dreamdesigndiscover.com