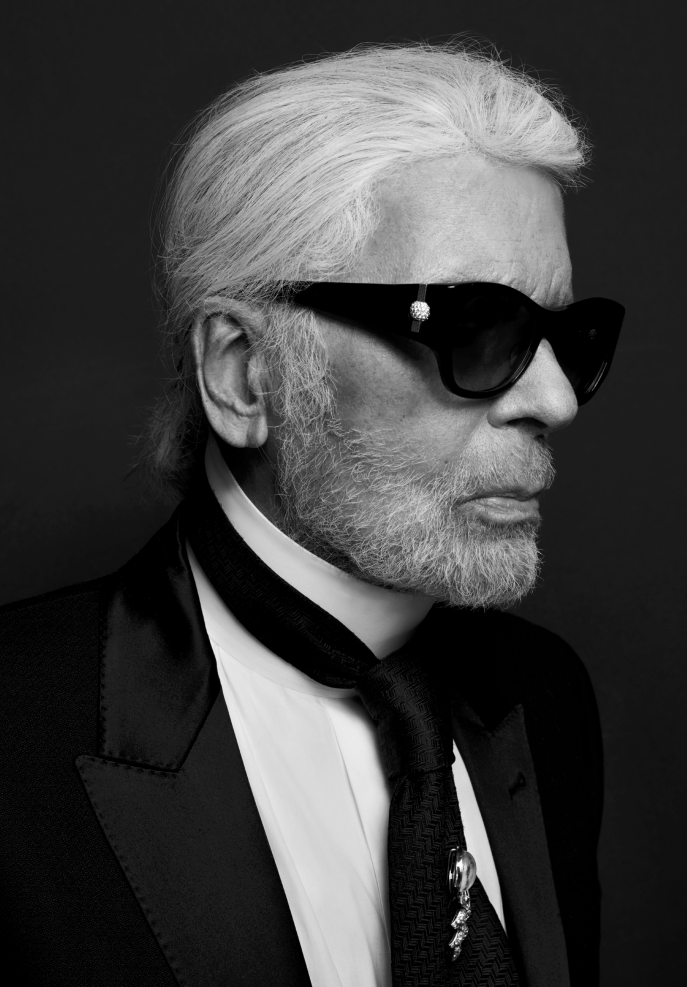 Fashion icon Karl Lagerfeld, one of the most prolific designers of the 21st century, passed away yesterday in Paris. He was 85.
The German designer was the creative director of Chanel and Fendi and made a remarkable impact on the fashion industry and pop culture at large with his daring creations and recognisable personal style.
Throughout his time at Chanel, which he had been directing since 1983, Lagerfeld reinvented the French maison's style while preserving its unique elegance. "My job is not to do what she did, but what she would have done. The good thing about Chanel is it is an idea you can adapt to many things," he said referring to the house's founder Gabrielle Chanel.
While Lagerfeld's main focus was always fashion, he also ventured in other creative industries and explored other artistic horizons like filmmaking and photography.
With his signature white ponytail and dark sunglasses, he was one of the most representative figures of the fashion world even among outsiders, who recognise him as one of the creatives shaping the industry.
By making heritage brands like Chanel and Fendi, which he helmed from more than 50 years, contemporary and increasingly relevant for millennials and the future generations, Lagerfeld finally consecrated himself as one of the most influential designers of our time.
"Thanks to his creative genius, generosity and exceptional intuition, Karl Lagerfeld was ahead of his time, which widely contributed to the House of Chanel's success throughout the world. Today, not only have I lost a friend, but we have all lost an extraordinary creative mind to whom I gave carte blanche in the early 1980s to reinvent the brand," said Chanel's CEO Alain Wertheimer in a statement.
Wertheimer instructed Virginie Viard, Director of the brand's Fashion Creation Studio and Karl Lagerfeld's closest collaborator for more than 30 years, with the creative work for the collections, to preserve the work of Gabrielle Chanel and Lagerfeld.
The world has lost a legend, but his legacy will live forever.