Korean stars make a splash as the faces of the world's top luxury brands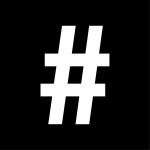 By: #legend
July 17, 2023
As a breakout pop culture, K-pop has set most of the current trends and the fashion world has welcomed Korean celebrities as faces for their brands. Zhao Gaofei Claire looks at some of the favourites in fashion
Jisoo of Blackpink
As the oldest member of Blackpink, one of the most influential girl K-pop groups in the world today, Jisoo already holds ambassadorships for two of the top international luxury brands, Dior and Cartier. In March 2021, Dior announced Jisoo as an ambassador via Instagram. The luxury house said Jisoo "perfectly embodies the contemporary femininity of the brand" and said she was the main inspiration for its Fall/Winter 2021 collection.
Then in May 2022, Cartier announced that Jisoo joined the Panthère community as its ambassador. "While envisioning the mood of Panthère, I instinctively thought of Jisoo," said Arnaud Carrez, senior vice president and chief at Cartier. "She is full of confidence and talent and is not afraid to show her capabilities to the world, and she acts as the voice of the new generation."
Jennie of Blackpink
Jennie, an influential member of the girl K-pop group Blackpink, has been an ambassador for Chanel since 2017. First for the brand's fragrance and beauty lines and then for its fashion and accessories collections. Jennie often sits in the front row of fashion shows wearing looks from the brand, which no doubt confirms the "Chanel on earth" name her fans have given her. In 2019, during a photo shoot for Elle magazine, the artistic director nicknamed her "Coco Jennie" because she embodies Virginie Viard's (French fashion designer and creative director of Chanel since 2019) creations for Chanel in a stylish and powerful way. This ability eventually made her a global brand ambassador for the French luxury brand.
In addition, Calvin Klein added Jennie as its brand ambassador in 2021. The singer is the first Korean to be featured on the iconic Houston Street Calvin Klein billboard in New York City.
Rosé of Blackpink
As a member of Blackpink, Rosé's persona combines the charm of a girl group idol with that of an independent musician. It was no surprise that her unique qualities caught the eye of Yves Saint Laurent. Her partnership with YSL was established in 2020 – after they had been without an ambassador for almost 60 years. Through YSL, Rosé joined rapper CL as the first Korean icons to attend the 2021 Met Gala in New York.
In April 2021, Tiffany & Co announced Rosé as its new global ambassador. "I have always loved wearing Tiffany jewellery. Being a part of an iconic brand that has been a part of my life for a long time has become even more special to me," said Rosé. "I'm honoured and excited to be a part of the HardWear campaign and I can't wait for everyone to see it." The singer's bold personality and contemporary stylistic influences have become a reflection of the brand's identity.
Lisa of Blackpink
The youngest of the group and its only non-Korean member – Lisa possesses a myriad of charming qualities that make her the most followed Blackpink member on Instagram. Her fashion image, both on and off stage, is always sporty and energetic, making her a perfect match for the French fashion house, Celine. She became the brand's global ambassador in 2020. She has appeared in many events and on the covers of various magazines and attended the brand's fashion shows during Paris Fashion Week.
Another brand with which Lisa established a friendly relationship is the Italian jewellery brand, Bulgari. In 2020, she became one of its ambassadors. Most recently, Lisa attended the Bulgari 2022 gala with Anne Hathaway and Priyanka Chopra. Her presence has infused Bulgari with some fresh energy.
J-Hope of BTS
As one of the lead dancers of BTS, one of the most influential K-pop boy groups in the world today, J-Hope is loved by fans around the world for his optimistic energy, precise choreography and creative music. Both on and off stage, he continues to push the boundaries of his art, bringing new surprises to those who love him. Along with the other BTS band members, he was a Louis Vuitton ambassador in 2021. But even after his tenure ended, it became clear that Louis Vuitton had developed a close and friendly long-term relationship with J-Hope. In February 2023, Louis Vuitton announced J-Hope as the luxury brand's newest ambassador.
Suga of BTS
In January, Valentino announced that BTS member Suga had been chosen as the latest addition to its list of brand ambassadors, known as "Di.Vas" (a pun for "different values"). For this rapper and producer, who, after many years, still maintains a surprising passion and sincerity in his art, Valentino creative director Pierpaolo Piccioli described him as "a multifaceted artist; an interpreter who uses his talent and his work to express himself with energy and authenticity.
He perfectly embodies everything that DI.VA.'s assessment stands for: diversity, inclusiveness, creativity and passion." Suga expressed his own fit with Valentino, saying, "everyone has different dreams and their own personal values. Maison Valentino and creative director Pierpaolo Piccioli have always supported this diversity, and I believe in it."
G-Dragon of BigBang
Having shot to fame in 2006 as part of the Korean boy group BigBang, G-Dragon has been a favourite of Chanel. The world has seen him transcend the boundaries of gender, race and social norms. So it is no exaggeration to say that G-Dragon has opened the door for K-pop stars to become ambassadors of luxury brands. Even the late Karl Lagerfeld was a big fan of his. Since 2014, he has attended many Chanel events. After years of participating in their fashion shows, he was appointed as an ambassador for the brand in 2017.
Jeno of NCT Dream
Ferragamo has appointed Jeno, who is a member of NCT Dream, as its first male global brand ambassador. The power rapper worked with the brand on several campaigns until becoming its ambassador.
Creative director Maximilian Davis said, "Jeno Lee's engaging personality and ability to connect with a young international audience through his music, style and image is remarkable. We share a passion for creativity and are lucky to have him join Ferragamo." Jeno responded that "it is an honour to be a global ambassador for Ferragamo, a brand with incredible heritage, craftsmanship and style. I'm excited to create synergy with the brand and look forward to revealing our future projects! Stay tuned for both of us!"
Kai of Exo
Since debuting as part of the phenomenal Korean boy group Exo, Kai has differentiated himself with his extraordinary stage charisma, dance skills and fashion sense. He is known for his flawless airport fashion. It wasn't long before he caught the attention of Gucci, with the brand named him their ambassador in 2019. As one of Korea's premier male fashion influencers, Kai has collaborated with Gucci since 2019 and even released his first capsule collection with the brand in 2021. He was named one of Lyst's Fashion Icons in 2021 and he was also named to GQ's Best Dressed Men of 2020 list.
Last year in September, Kai joined Dua Lipa, Stray Kids' Hyunjin and Felix as YSL Beauty ambassador.
Hyuna
Since her debut in 2007, Hyuna has fearlessly taken on new challenges throughout her career, from being a member of a few landmark girl groups and part of a mixed-gender duo to a daring solo artist. She has also established herself as a talented style icon in the Korean music industry. She has presented a distinctive Hyuna style to the public, combining her signature sweetness with edgy elements that reflect her artistic and personal growth. It is no wonder that Spanish luxury fashion brand Loewe is leveraging the influence of a fashion and beauty trendsetter by appointing her as its latest global ambassador.
Also see: Louis Vuitton: Zendaya is the face of the LV Capucines campaign