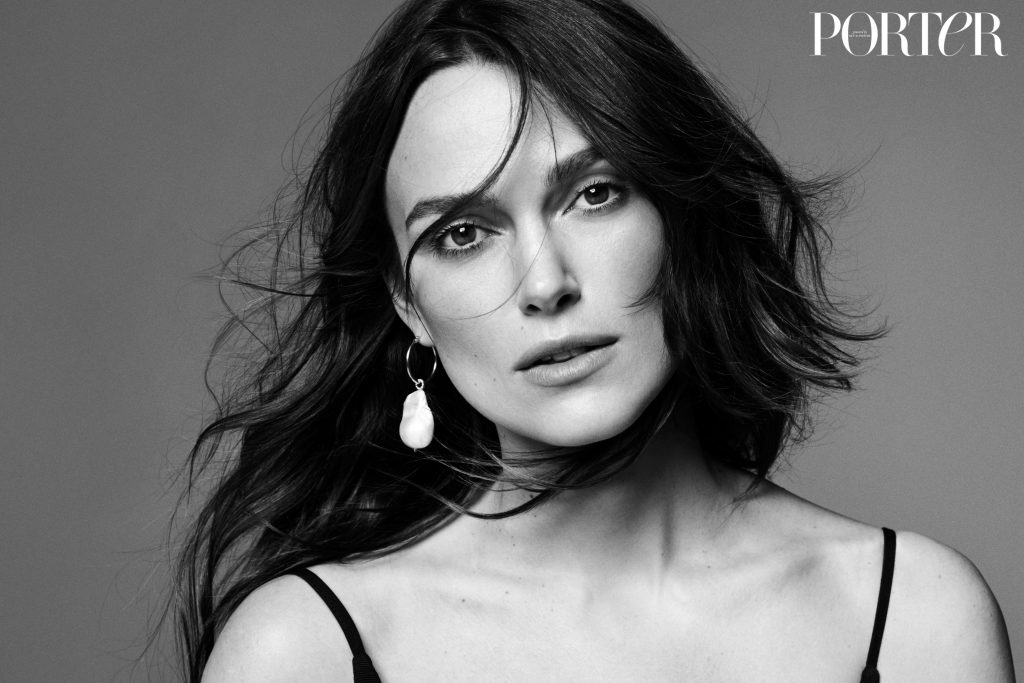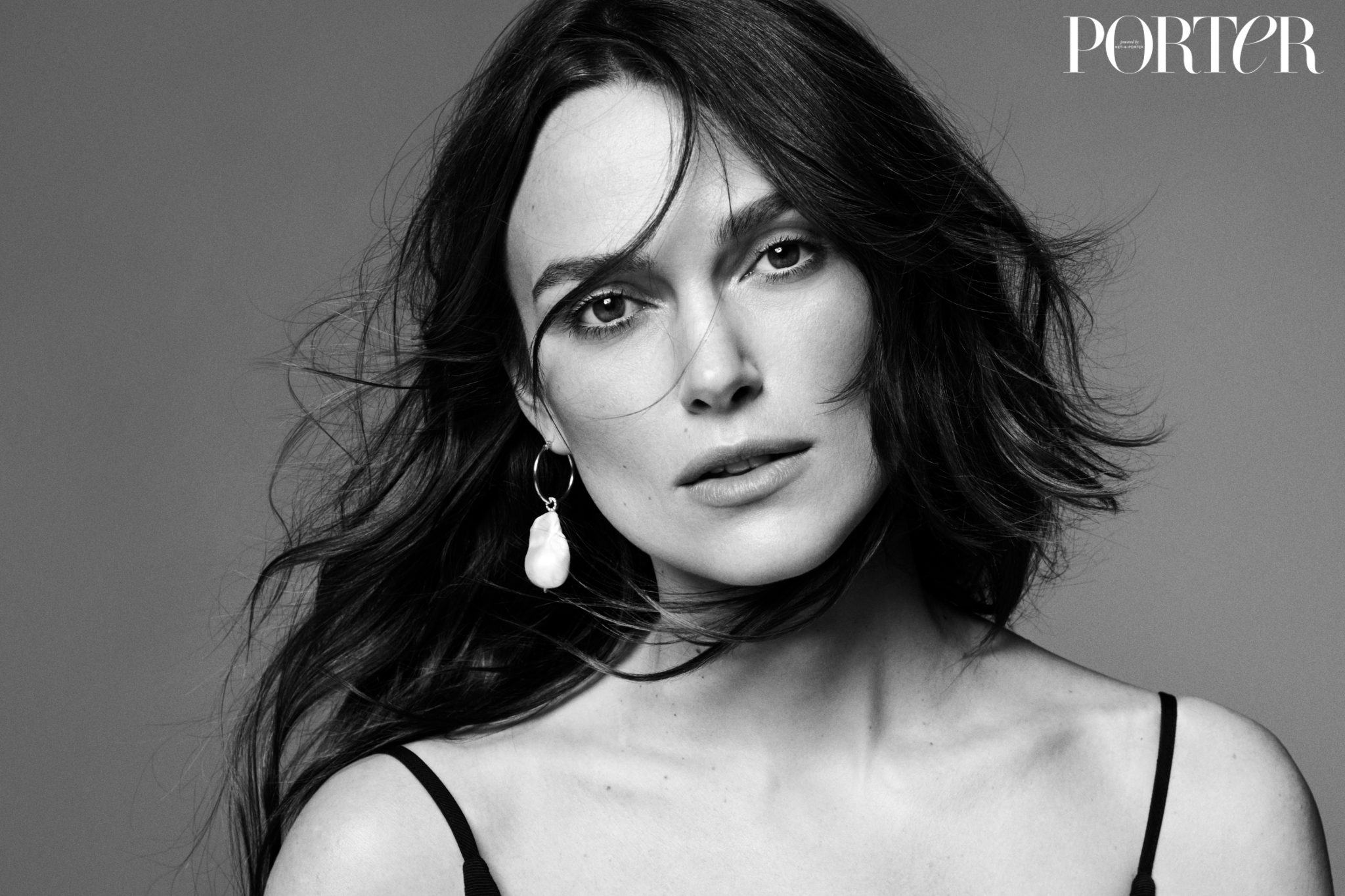 Actor Keira Knightley talks to NET-A-PORTER's digital title, PORTER, about feminism, how being labelled a role model can be dangerous, and the importance of female storytellers in the film industry: "You need to have women telling their experiences, [which] don't all stop at happily ever after. What the f*** happens after happily ever after?"
Knightley's latest movie is Misbehaviour, in which she plays feminist activist Sally Alexander, one of the Women's Liberation members who stormed the stage at the 1970 Miss World pageant. The issues raised in the film speak to the importance of increasing representation across the industry: "The whole point of film and culture is to try to walk in other people's shoes, to understand our similarities and our differences, and if we're not doing that as an industry, then escapism is great, but it's only one part of the point of storytelling." 
Knightley adds: "People need to feel heard; they need their experiences to be seen and heard."
A part she hasn't ever signed up for is that of being a role model, something she feels was foisted upon her early in her career: "People are flawed, people make mistakes because we're human and that's what we do. So, I always thought the idea of a role model was quite dangerous, especially for teenagers. When I was a teenager, I think that was put on me quite a lot, and I always thought it felt inherently wrong."
Knightley is glad to note that her next few projects, starting with Lowthorpe's Misbehaviour, are all directed by women: "That's not from me deciding I'm only working with women. That's simply from thinking, 'Oh, that's interesting'."
Knightley is well aware of the pressures that women working across the industry can face compared to their male counterparts: "You have to give female filmmakers the chance to fail, because men are given that chance and then they come back and make amazing films, but female directors are not, they are expected to be perfect, right from the get-go."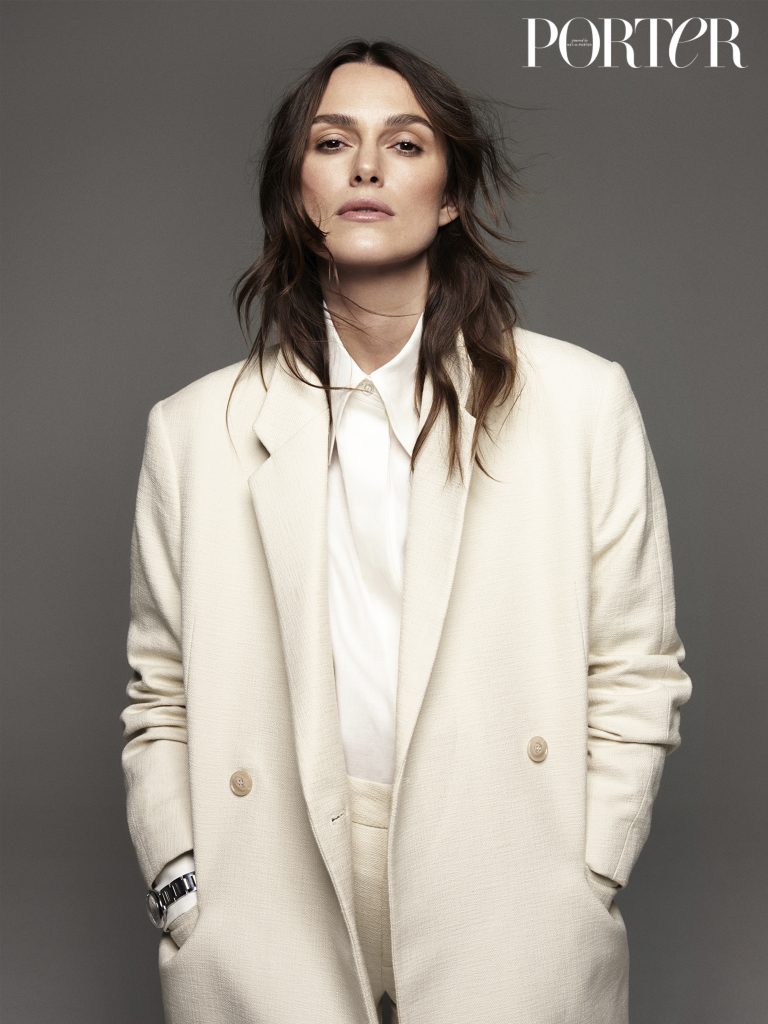 Knightley has spoken previously about her decision to ban certain fairy-tale films in her household (Cinderella and The Little Mermaid among them) for not setting a positive example to her older daughter: "She's watched all of them now."
However, it seems Knightley's point still made its mark: "When we watched Sleeping Beauty, she said, 'It's not OK that man kissed her without her permission!' I can't tell you how pleased I was. If I don't do anything else, I've managed to drum that in!" 
Knightley married musician James Righton in 2013, and notes how she found it shocking that the media fixated on the the fact that she earned more than her husband: "That's what our national newspapers are telling girls – that you have to feel guilty about doing well if it's making a man feel uncomfortable, which it doesn't with my husband and it didn't with my dad. But yet our society is telling us that's what it should be."
The couple welcomed their first daughter, Edie, in 2015, then Delilah was born last September: "The first time round, I just felt that all I could see was this one narrative and it made me feel totally alone." 
Knightley contemplates the difference in attitude that still largely remains surrounding who is the main provider for childcare: "It's not expected that men should look after their children, it's seen as a bonus. Even in the workplace, my husband is never asked about childcare, whereas that would be asked of me: 'So what are you doing with the kids?'" 
Defying gender norms has been a recurring theme in Knightley's career: "As I grew up within the media, the crazy difference between how women were allowed to behave versus how men were allowed to behave was so huge."
Interview highlights:
Keira Knightley on the importance of women telling their stories:  "You need to have women telling their experiences, [which] don't all stop at happily ever after. What the f*** happens after happily ever after?"
Keira Knightley on how she's pleased that her next few projects are all directed by women: "That's not from me deciding I'm only working with women. That's simply from thinking, 'Oh, that's interesting'." 
Keira Knightley on giving female directors more than one chance: "You have to give female filmmakers the chance to fail, because men are given that chance and then they come back and make amazing films, but female directors are not, they are expected to be perfect, right from the get-go.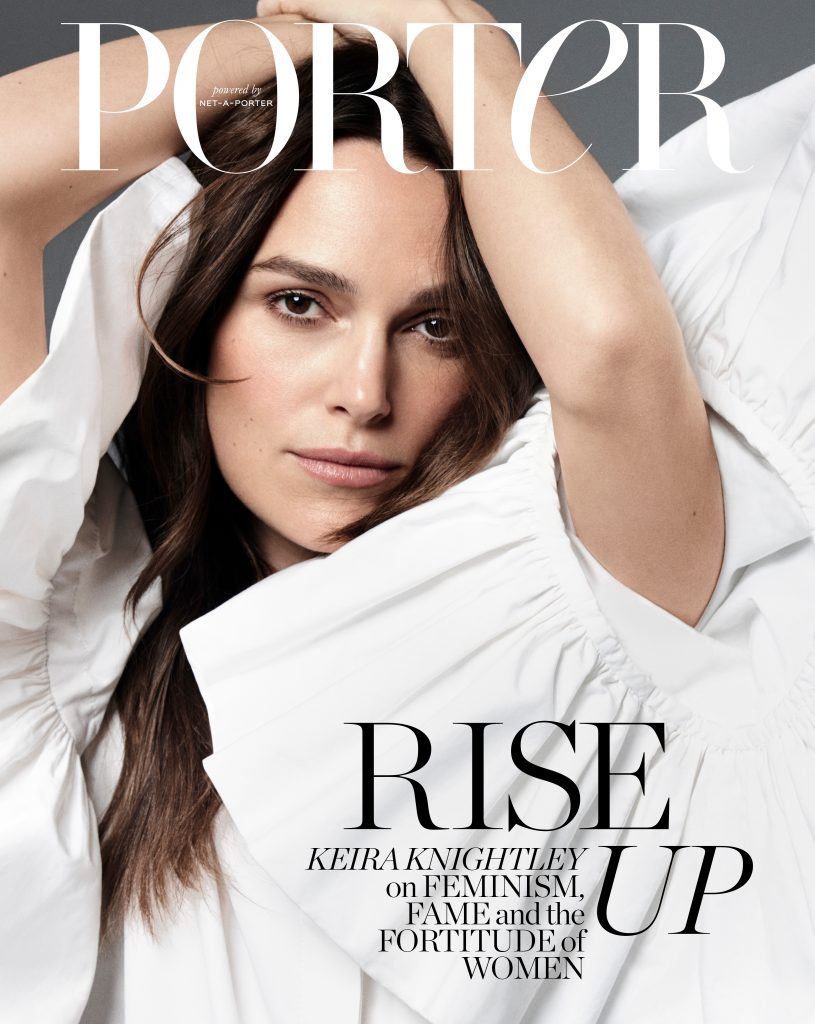 Keira Knightley on the importance of hearing people's stories: "You need to hear everybody's stories to understand what would be helpful to make lives better. The whole point of film and culture is to try to walk in other people's shoes, to understand our similarities and our differences, and if we're not doing that as an industry, then escapism is great, but it's only one part of the point of storytelling. People need to feel heard; they need their experiences to be seen and heard."
Keira Knightley on her decision to ban certain fairy-tale films in her household (Cinderella and The Little Mermaid among them) for not setting a positive example to her older daughter: "She's watched all of them now. When we watched Sleeping Beauty, she said, 'It's not ok that man kissed her without her permission!' I can't tell you how pleased I was. If I don't do anything else, I've managed to drum that in!" 
Keira Knightley on the expectations of how she would behave growing up in the spotlight vs her male counterparts: "As I grew up within the media, the crazy difference between how women were allowed to behave versus how men were allowed to behave was so huge. In a lot of my films, I looked for things that reflected that barrier we come up against."
Keira Knightley on why it's dangerous to label people as role models: "People are flawed, people make mistakes because we're human and that's what we do. So, I always thought the idea of a role model was quite dangerous, especially for teenagers," she determines. "When I was a teenager, I think that was put on me quite a lot, and I always thought it felt inherently wrong."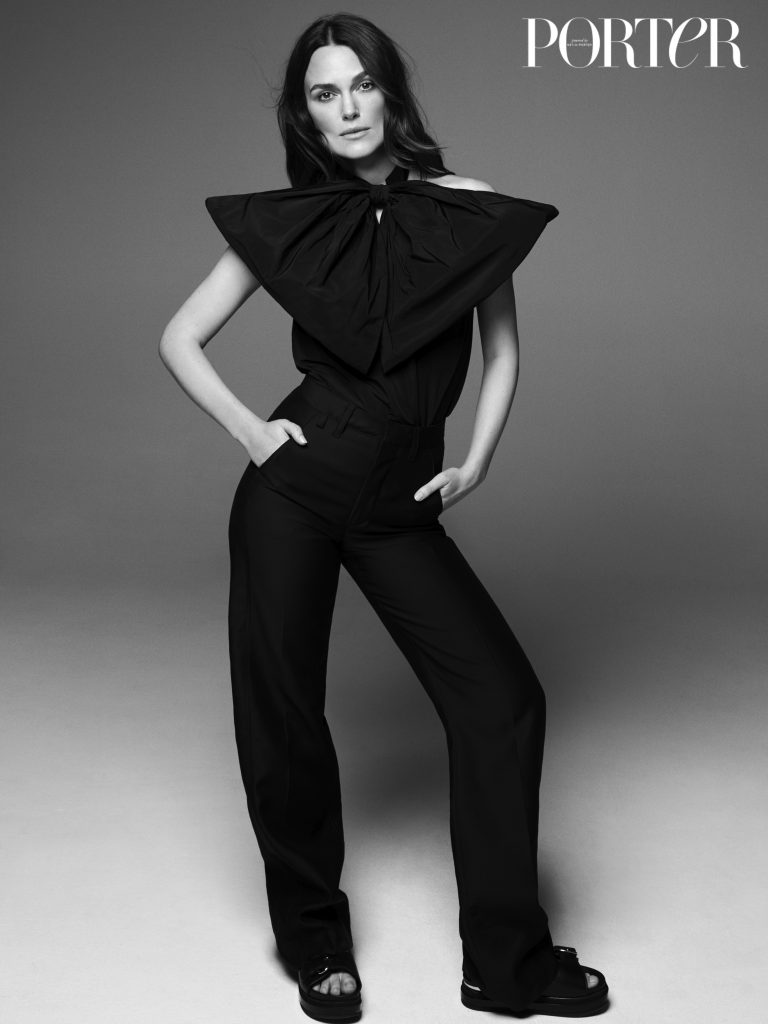 Keira Knightley on how it's still not expected in society that men should look after their children: "It's not expected that men should look after their children, it's seen as a bonus. Even in the workplace, my husband is never asked about childcare, whereas that would be asked of me: 'So what are you doing with the kids?'" 
Keira Knightley on how she was raised in a household where equality was normal: "A lot of the time, my mum was earning more than my dad and that was never an issue. I mean, sometimes he earned more, sometimes she earned more. I was not raised to think that was anything other than normal."
Keira Knightley on how it was newsworthy for her to earn more than her husband: "Coming into the world where there are actually articles saying how much [my partner] earned and how much I earned, because it's newsworthy that a woman could possibly earn more."
Keira Knightley on how society is telling us to feel uncomfortable about a woman earning more than a man: "That's what our national newspapers are telling girls – that you have to feel guilty about doing well if it's making a man feel uncomfortable, which it doesn't with my husband and it didn't with my dad. But yet our society is telling us that's what it should be."
To see the full interview, head to PORTER or download the NET-A-PORTER app for iPhone, iPad and Android