Cover story: Joe Jonas on finding his voice, DNCE and eating cake by the ocean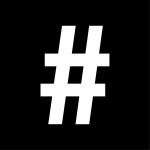 By: #legend
August 1, 2016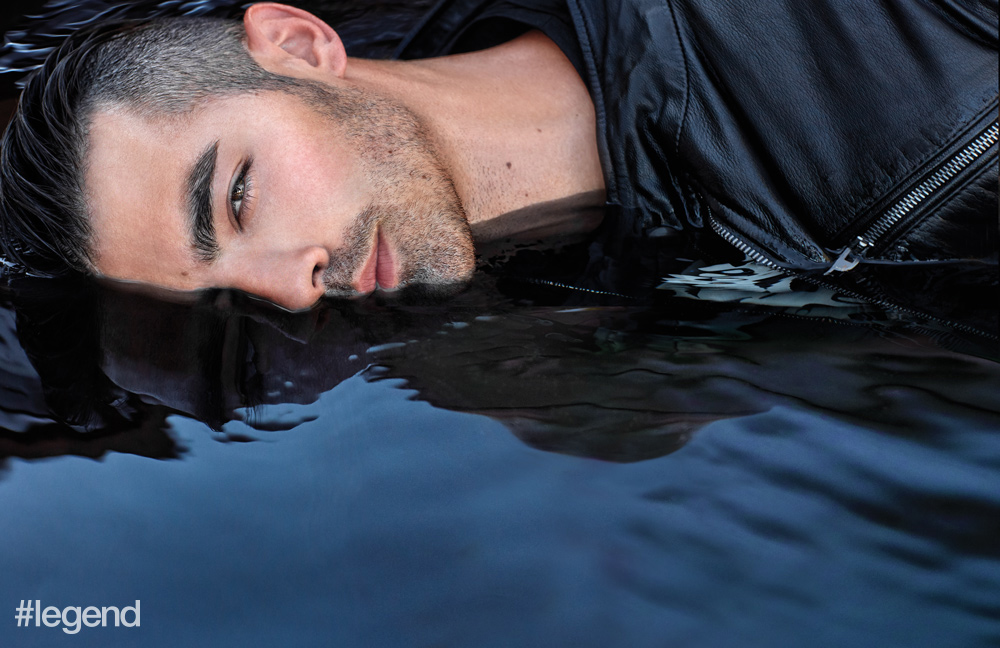 Joe Jonas has come a long way in a short time and is feeling good. In his past are the days of fronting the Jonas Brothers, the teen pop band that sold more than 17 million albums. Up ahead appear to be equally exciting adventures with his new project, DNCE, that is taking the world by storm with its sharp sound and fresh lyrics. A new album is looming, due for release in October, and he is on tour in Asia with Selena Gomez.
Jonas has already had a shot at flying solo, but history shows the path from child star to acclaimed entertainer is never easy, and the soon-to-be 27 year old knows it. He has acted in Grease Live and been a guest judge on American Idol, but it was not until he formed DNCE with friends Jinjoo Lee, Jack Lawless and Cole Whittle that he created a platform for the next phase of his career.
Since its release last year, Cake By the Ocean has constantly ranked in the top 40 for the radio charts and in sales. The second single, Toothbrush, is another massive hit. Released in May, the music video features plus-size supermodel Ashley Graham and has more than 29 million views online and counting.
Jonas spoke to #legend about finding his voice, sibling rivalry, the debut album for DNCE and touring with Gomez.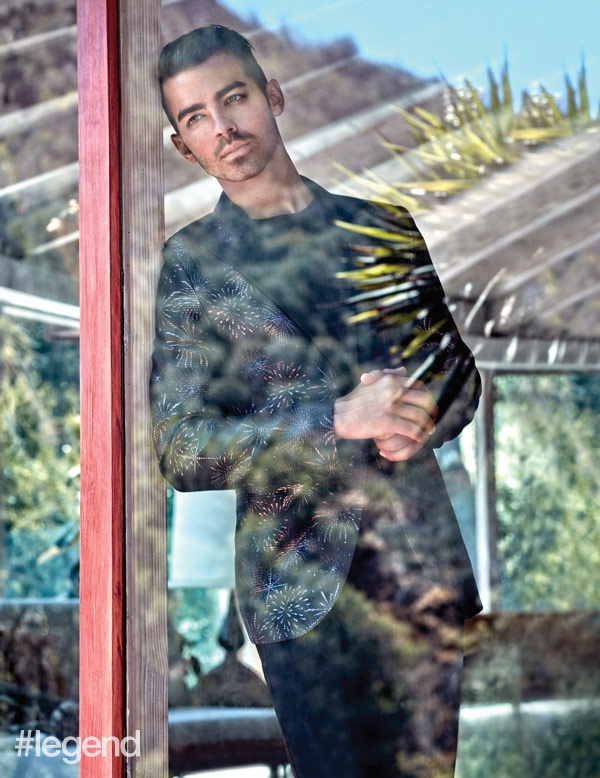 Tell us more about DNCE. How did you bring everyone together?
The universe must have done it. We were all working on different things at the time and trying to figure what was next. It just, kind of, happened, to be honest. I was starting to make some music on my own and it just wasn't hitting the right chord. I finally said, you know what? There's got to be a band I can start writing songs with. With different songwriters like Justin Tranter, and Mattias (Larsson) and Robin (Fredriksson) from Sweden, we created Cake By the Ocean. I called a few friends of mine that I've had the idea about working with for a while and it was just off to the races.
Congratulations on the EP, Swaay. Tell us more about its recording, and what you and the band set out to achieve?
We started making music not knowing if there would be an EP or if there was going to be a full album, but we made a few songs and it started to sound like a strong body of work. We released Cake By the Ocean just to see what would happen. The reaction was so strong right away that we were like, "We need to give them more music, fast." So we released the EP. It's great to release an EP because you can really find out what the audiences come here for and what they like, and that's a big determinator of the ideas for the full-length album.
Do you now have more control over the kind of music you make and what you want to do creatively?
I think, to a point. You know, through the years, me and my brothers, we had it pretty easy. We could make an album and hand it in. There were certain moments where we kind of had to have a little censorship, lyrically, or sometimes if it was a little bit too out there, musically, we had to hone it. I think a lot of artists get frustrated because they just want to be expressive and be themselves. I would say that now that I'm older, there's been a big difference too. I've come to understand myself a little bit more and that helps being creative in the studio because you're not so worried about what exactly you'll be creating. There's no censorship, you just do whatever comes naturally. Nothing is forced. Another way people can go about it is to do the complete opposite and say crazy things and go wild and be like, "I can do this now". For me, it was just a natural progression.
A big theme from Swaay is fun. What does fun mean to you and what do you do for fun?
Oh man, for fun, you know, I like to travel. I know I do that for a living, but going to new cities and experiencing the different cultures, that's really fun. I would say there's also moments of being able to, like, just meet up with a bunch of friends. I think I'm going to play soccer tomorrow. I like cigars, it's my one vice. They get me to a good place.​
Speaking of travelling, you're in Asia with Selena Gomez on her Revival Tour.
Yeah, I'm excited. It feels like yesterday we were talking about the idea, so it's insane it's here now.
How's it been on tour with her?
It's been fun. The cool thing about touring with friends is that it makes everything so much easier. Sometimes it can get complicated if you don't get along with the person but we get to do this with homies and I think it's kind of rare. DNCE is a pretty fun band overall so we're not tough to get along with.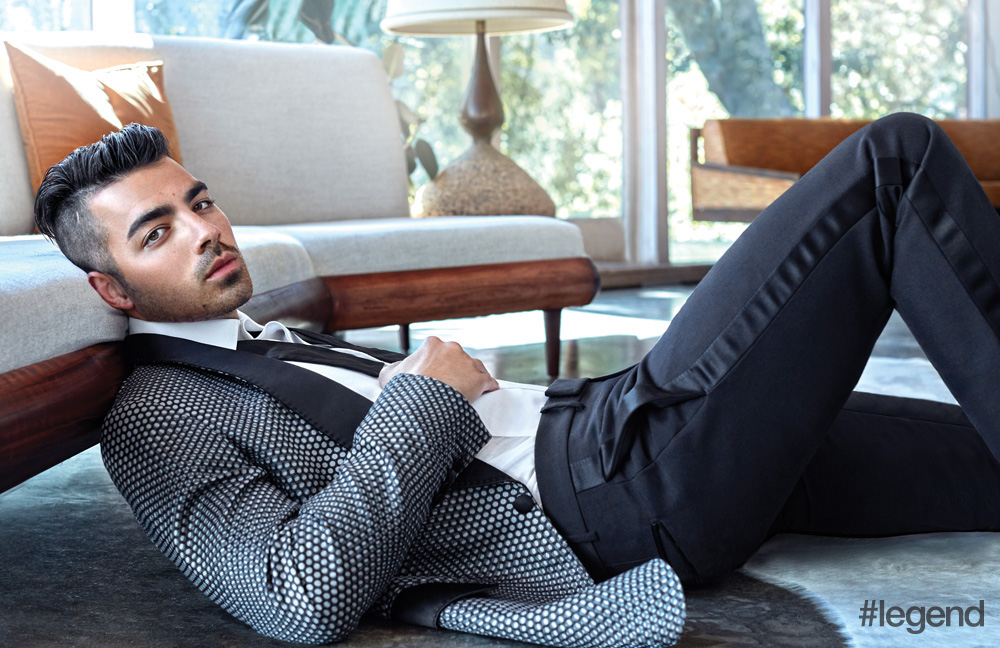 Selena is a long-time friend?
It's difficult to hang out with people in the music industry like that, I mean, we rarely get to spend much time together, but I've known her since she was really young, and we kind of watched each other grow up. It's kind of cool to see that.
Does that bring back old memories of playing at large stadiums?
Definitely, yeah. It does bring back memories. We get some really cool venues now with DNCE and it's everything from funny situations like bar mitzvahs to crazy stadiums, and the band is just getting bigger and bigger and it's a really good feeling.
Part of your backstage ritual is to listen to old-school pop music before a show. How did that start?
Yeah, we like to listen to some early 2000s mediocre rock and that really gets us hyped. We started it as a joke and now it's kind of a tradition where we can't go on stage without it.
Who's your biggest musical influence?
I would say everyone from The Beatles to the Bee Gees, Freddie Mercury, Queen, Stevie Wonder. A lot of funk music, my dad loves funk music, and blues and soul, like Elvis Presley and James Brown.
What's the most outrageous or funny thing that has happened while on tour?
Me and Cole have had a pretty crazy night one or two times where we stayed up all night. Once we were in Toronto, partying and hanging out with a cheerleading squad, and we got left behind by our tour bus, which was pretty amazing. So, five in the morning, the tour bus just took off without us. We were literally at the border back to the United States. We were just sitting on the street in the freezing cold in the middle of December waiting. We called the bus driver and he was like, "What do you mean? I already left. You weren't there on time." The bus eventually came back for us, but it took about an hour. We were drunk and happy enough to just hang out and Cole kept pointing at the CN Tower and calling it the space noodle.
Have you been writing and recording while on tour?
We're always writing. We're away right now. We were meeting the producers on the Max Martin team and they had a great studio out here with some beautiful spaces in Los Angeles. We're always writing, always coming up with new songs, being inspired, and we'd like to keep it that way.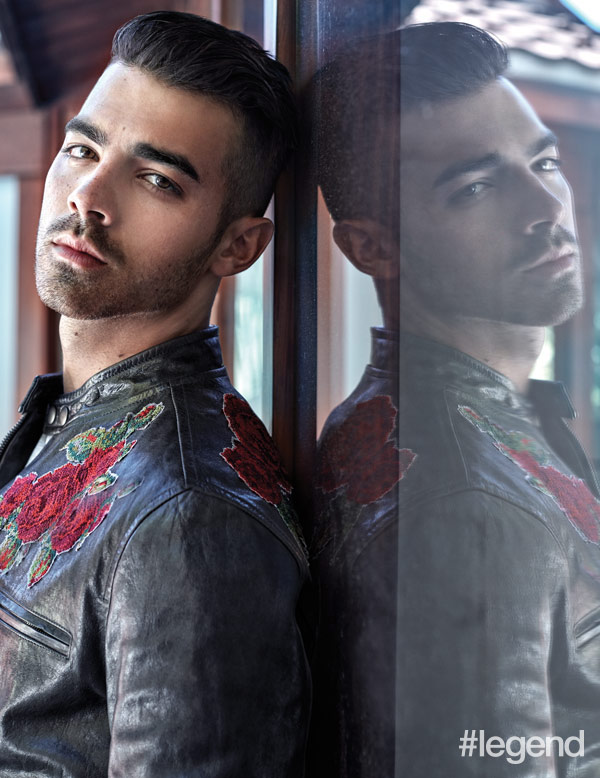 When can we expect the new album to come out?
The new album will come out in autumn. We just pushed back the album because the songs have really been taking off more and more. It's kind of a good problem to have. Typically, you can be impatient and get the music out there, but it's great this way because more and more people are discovering DNCE and listening to the songs, and hopefully falling in love with the new music. The album will come out in October, probably.
Give us three words to describe what fans can expect from the album.
Electric, funky, fresh.
What's one thing you miss the most about your time in the Jonas Brothers?
Travelling with my brothers and being able to spend a lot of time with them was great, but we're all focused on our individual careers and I think that time has passed. One day it will make sense to do something together again but, right now, we're still focused on our individual careers and that's what's really important to us.
What's one thing you miss the least?
Well, we're family. We definitely get on each other's nerves, just like any other family. What else? That's about it.
You and your brother Nick also recently moved in together. Is it the ultimate bachelor pad?
It's pretty awesome. You know, I would say it's nice because we are both so busy that we're never at home at the same time. We can actually enjoy our space and not feel crowded, which I think is really nice. I think there are times, if you're around your siblings too much, that they drive you crazy. But Nick and I get along, we like spending time with each other, although I like to take control of the interior decorating stuff. I'm actually really glad that he's let me take the reins on that.
Between the two of you, who's the more sociable brother?
Nick is definitely the quieter one. I'm the more social one. I like to try out stuff with a lot of people, mix people around, I like to meet new people and try to see the best in them.
Now that you and Nick are under the same roof again, do things ever get competitive?
Hmm, a little bit, when it comes to video games and sports. Otherwise we get along pretty well, which I think is really good because that can't always be the case.
What about women?
No, not really. We're pretty supportive of each other. There might be a rare occasion where we've got to make sure, "Hey, you haven't dated this person, have you?"
Having your brother in the same industry must be quite nice. Do you get to support each other through everything?
We get to support each other through a lot and I think that's most important. For us, we need that support, it's not always easy for us to be in this crazy world. We have a lot of friends that are in this industry and it's what keeps us sane. It's something that can drive someone crazy.
What's the biggest difference between your life now and what it was like being famous the first time around?
I think being older, I can be a little bit more free these days. I don't have to watch every move I make, for many reasons, and sometimes you feel uncomfortable because you're not sure if every move you make is being watched. But as you grow older, and you realise what really matters, you stop caring as much. You stop caring about what people think and you get better at it. You don't always get to be amazing at it, but I think I get better at it. You stop giving a f *ck and stop thinking two steps in front of you. I live every day by day, no matter if it's relationships or music. As long as you're happy and you feel comfortable, that's what matters. I think back then, it really affected the way I lived.
So you've recorded a solo album, done some acting and been a judge on American Idol. Would you be interested in pursuing those paths again or are you most at home being part of a band?
I could see myself doing something like that again if it made sense. Maybe not the solo thing, I prefer the band thing, but we don't ever really know. I mean, it's one of those situations where if the right stuff, if the right television show comes along, maybe I'd consider it. I'm so focused on the band as of right now, that if something came my way that I really love, only if I think it was right for me, then I'll go for it. I'm sure I can make time.
What was it like shooting Toothbrush with Ashley Graham?
Oh, it was amazing. Ashley is so beautiful, so talented, so incredible, and smart and funny. She's just the dream girl and I get to roll around in bed all day with her. I can't complain.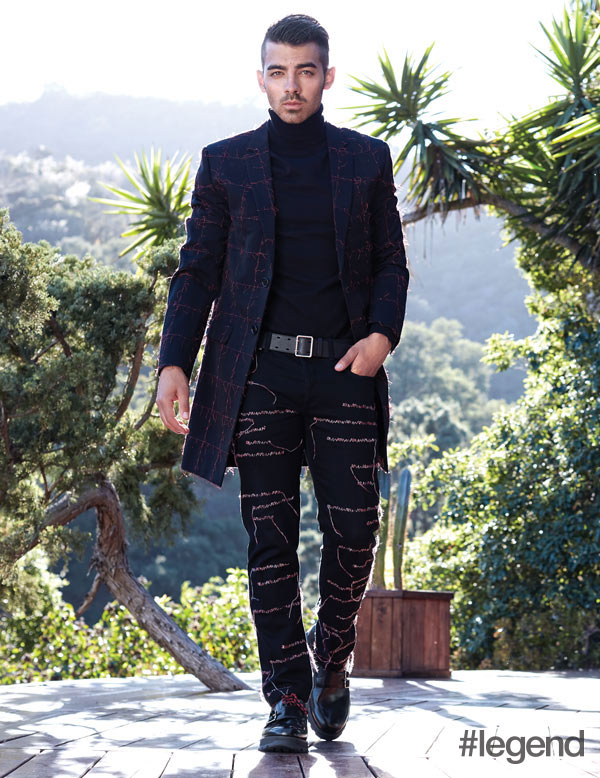 Cake By the Ocean has become this summer's party anthem and I was just listening to the duet you guys did with Ne-Yo.
Yeah, we did a really cool thing with Pop-Tarts. They have a mash-up of a few different flavours and we got to work with an artist that we typically wouldn't work with. Working with Ne-Yo really was an awesome experience. He's one amazing, talented individual who's been in the industry a long time, so being able to get together and sing songs with him was a unique, special experience.
You guys also sang his song Let Me Love You.
Yeah. It went really well, it was really fun. I don't know if I can hit all of the notes the way Ne-Yo does, but I think I held my own.
What's the best thing about covering other people's songs?
It showcases the music that you love. You're out there doing the same thing, but a little different here and there. I love music that most people don't even know and it's cool to do your version of songs. Sometimes it doesn't always make everyone super-pumped, because they're super fans of certain artists and can get really protective, but that's not what it's about. You just do it because you love it. I love music and I love creating. We do all kinds of covers on tour.
You've done quite a few collaborations with different artists, Demi Lovato, Miley Cyrus and Ciara. How much do you enjoy collaborating and will we see more in the future?
I do like collaborating with other artists. I think with the first DNCE album, we're being very selective with doing duets and doing collaborations since we want to showcase the band itself, but DNCE is working with other people and down the road it would totally make sense.
You guys have written pretty funky lyrics, with Cake By the Ocean being about sex on the beach. What inspires you?
It's a tough thing to just say it's only one thing. I get inspiration from a lot of different things: relationships, it can be a beautiful view, it could be a song I heard and I find inspiration from that, it could be a love that's past, it could be health, it could be a simple feeling, it could be a look from someone on the street, I feel like it's many different things for me and it's constantly changing.
Have you ever had cake by the ocean?
Of course. I definitely pulled that from some personal experience.
At what point of your relationship would you ask a girl to leave a toothbrush at your place?
That would take a lot, I think. I think there would definitely have to be a conversation. It couldn't be a surprise. I don't want to find a surprise toothbrush near my sink. There's got to be that conversation or "Why don't you just leave it here since you're coming back tonight".
When was the last time you jinxed a situation and regretted it?
Oh, wow. It was a while back, but probably overthinking things, or rushing things, or asking too many questions. When you're feeling insecure you'll jinx it. You live and you learn, you know.
On cover photo: Joe Jonas wears outfit by Hogan
Photography / Eric Michael Roy
Creative Direction and Styling / Paris Libby
Grooming / Marissa Machado at Art Department, using Kevin Murphy
Styling Assistant / Allison Sherman
Photography Assistants / Gal Harpaz, Danny Calderón, Christian Raices and David Madison
Location / Beverly Hills, California