Charli XCX Loves Hot Tubs, Britney and 'Stranger Things'
May 2, 2017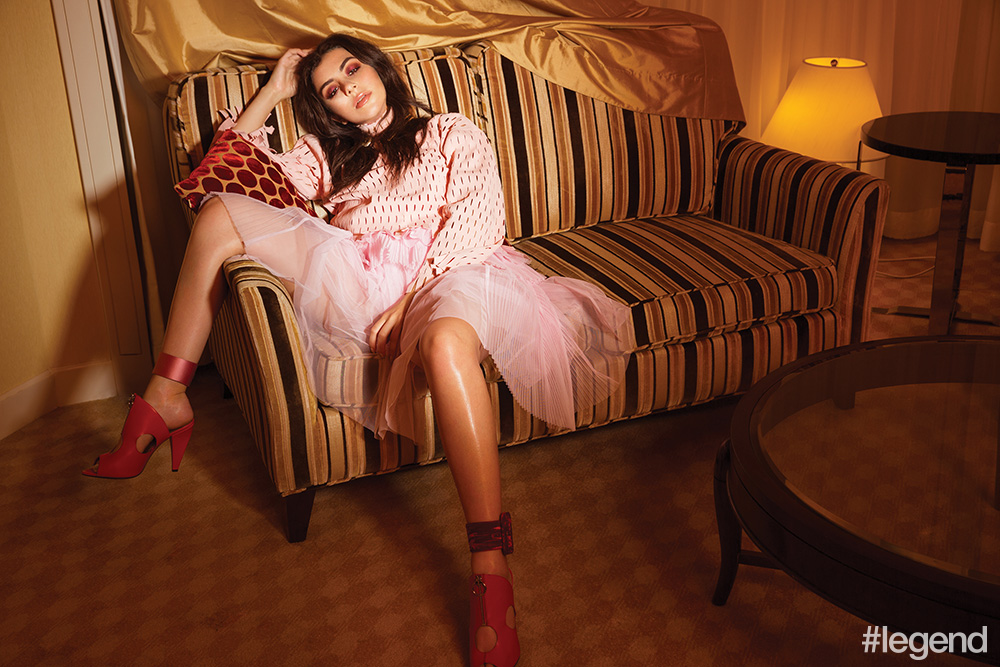 She may understand what makes pop tick but Charli XCX is far from the usual kind of figure that emerges from the pop-star mould. Her fans know the figure they see in the media is 100 per cent real, all fun and breezy charm, without a whiff of snootiness. During a shoot for #legend, she was exhausted, thanks to her insane schedule, but thanked every member of the crew, from the photographer to the intern. We asked her about the music industry, her support for research into HIV and AIDS, hot tubs and Britney Spears.
Describe yourself in a sentence.
I would say party-loving but also really chill; kind of schizophrenic.
What is your goal in life apart from music?
My goal in life is to be totally fulfilled and to spend time with people that I love, even though I work in an industry that's very much like a roller coaster. I want to remain down-to-earth and have people that I care about around me.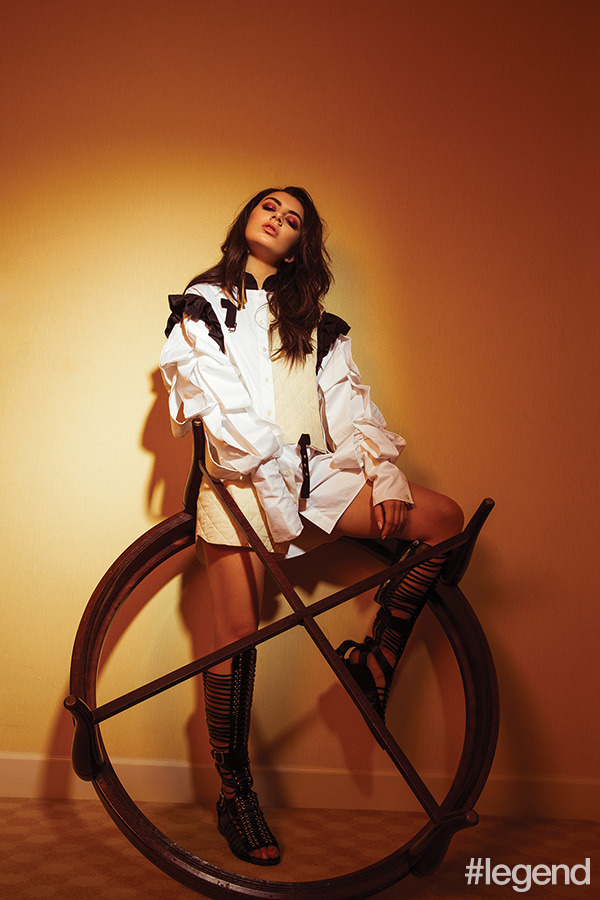 Who are the closest friends you've made, working as a musician?
Well, I've been spending a lot of time in Los Angeles. The neighbourhood I live in, there's a lot of artists. Diplo lives around the corner, which is quite fun. I've recently been having fun hot-tub parties with Flume and we took them to a strip club on a Sunday night. That's our new thing: strip club Sundays. Rita Ora is a good friend. We've worked together a couple of times and she's a fun girl. But, generally, my best friends are the people I grew up with, friends from when I was seven. My friend Twiggy lives with me now.
Your music often makes it into big movies, The Fault in Our Stars with Boom Clap, and Moonlight…
Wait. What?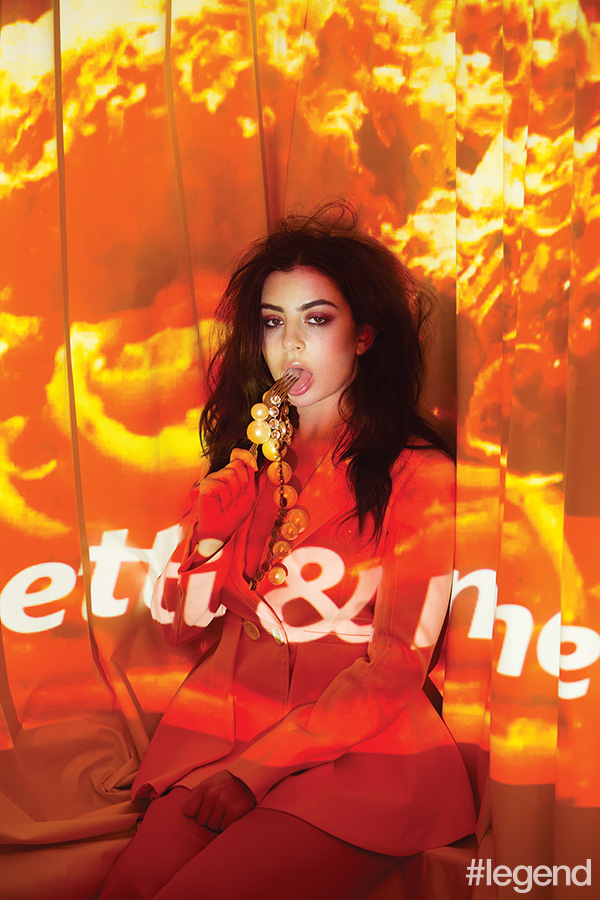 You don't know?
Wait. One of my songs is in Moonlight?
You were credited for writing a song. You didn't know that?
No. Wait. What song? Wait. A song of mine is in Moonlight? What? I'm confused.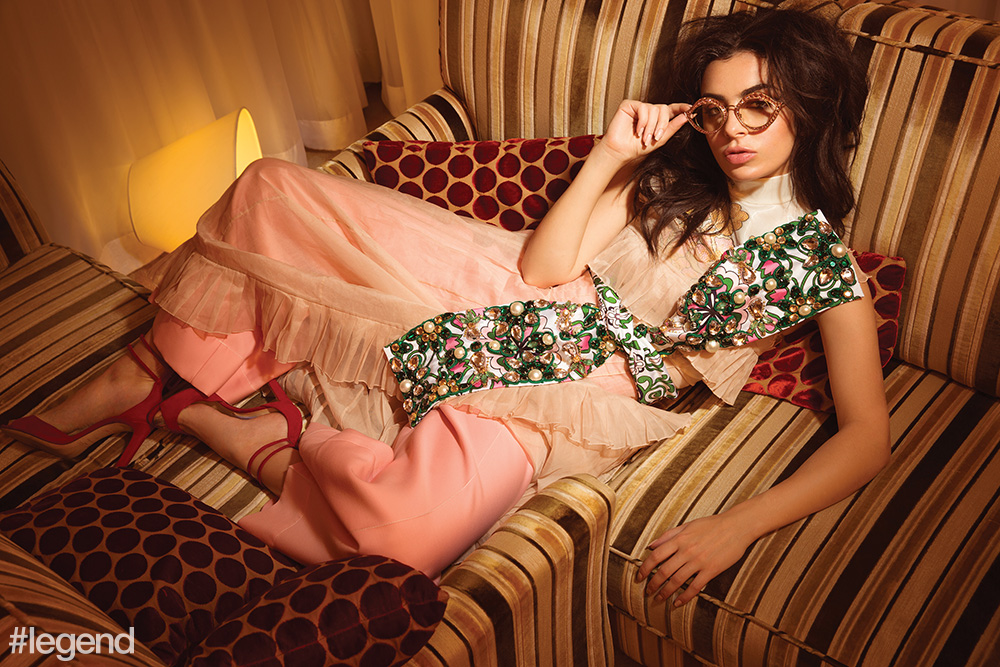 It's a song that sampled the beat from Fancy. The song was Classic Man by Jidenna. It was remixed for the movie.
Cool. I haven't seen Moonlight.
Do you see yourself working in film? Who would be in your dream collaboration?
I don't think I would be a good actress. That's not something I really want to be at all. But I do love film. I would love to be able to do a soundtrack for a movie. If anyone asked me to do it and it was the right movie, for sure. I've directed a music video before and I'd love to direct more. I like Quentin Tarantino, for his soundtracks as well as his movies, Sofia Coppola, Darren Aronofsky and David Lynch.
Have you ever thought of delving into other music genres?
I feel I already do that a lot. I'm very experimental with my sound and I've collaborated with so many people, from Danny Brown to Mura Masa to Iggy Azalea, Rita Ora [and] Marina and the Diamonds. The weirdest collaboration I've [been] asked [for] was with Ghost. Do you know them? They're a metal band who dress up like dead priests. Hardcore. They sent me a song and it was cool. Had it been the right time, I would've done it. I would like to delve into other genres.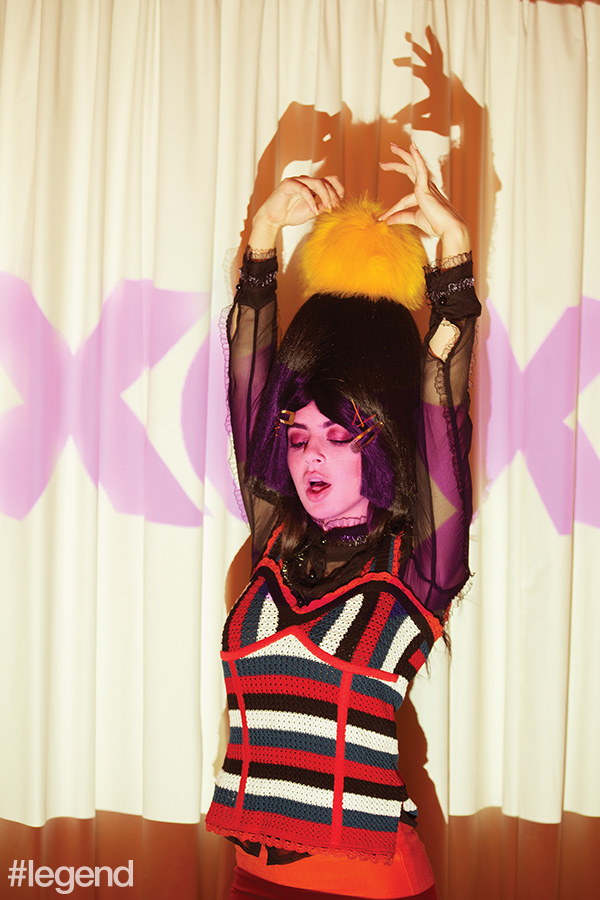 You worked your way up the hard way. How do you feel about the music industry?
It's definitely hard. I feel, like, the music industry is in a real state of flux right now, just because of the way you rate an artist, and that nobody really seems to know what an album is anymore. Is it a mixtape? A Spotify playlist? Is it actually a physical album? No-one really knows. Everyone is just trying to do new things. I was born out of Myspace and that seems like ages ago, since it's all about streaming. I was popping off when it wasn't all about streaming but wasn't quite about selling albums.
I see you performed for amfAR in New York last year, and now in Hong Kong.
Yes.
How do you feel about amfAR's dedication to curing HIV/AIDS?
I think it's amazing. I've been to, I think, four amfAR events. I went to one in Cannes where they raised something like US$25 million. Is that correct? Yeah, it's crazy. I think that the fact that amfAR brings so much awareness to research behind curing HIV/AIDS is great. They get so many people involved.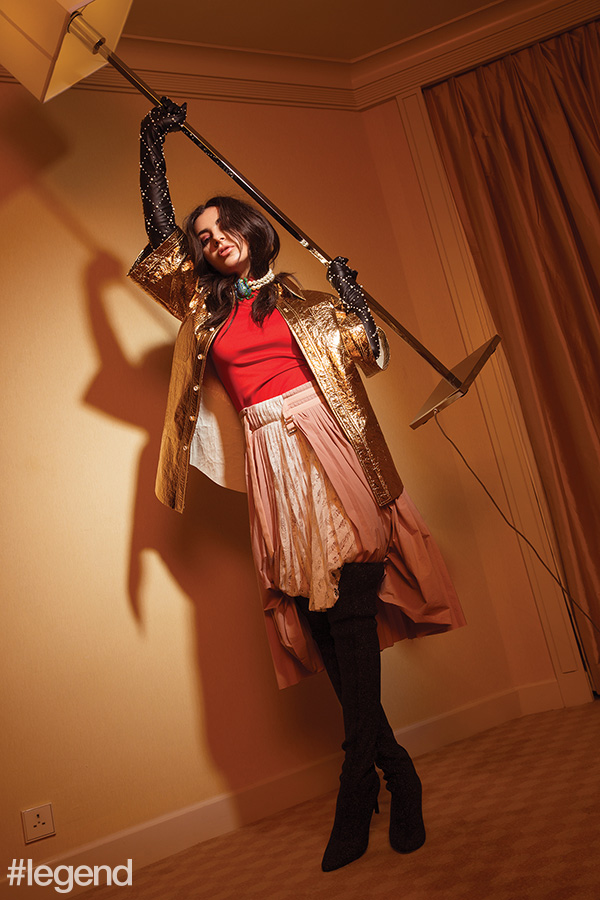 What are some hobbies you have that even your number one fan wouldn't know about?
Recently, I've really been into being in hot tubs. That is fun.
Is that a hobby?
Yeah. It's some real fun shit. I also like strip clubs and eating – but I guess everyone eats, so I'm not sure that counts.
Are you into fashion?
I'm into fashion. I don't know how I would describe my look. Sometimes I want to slob out and wear the most oversized stuff that I can find. You know what I found recently? Whenever I go to the studio and I dress up, I feel more in the zone. It's cool to go to the studio in a cute outfit because you do better vocals.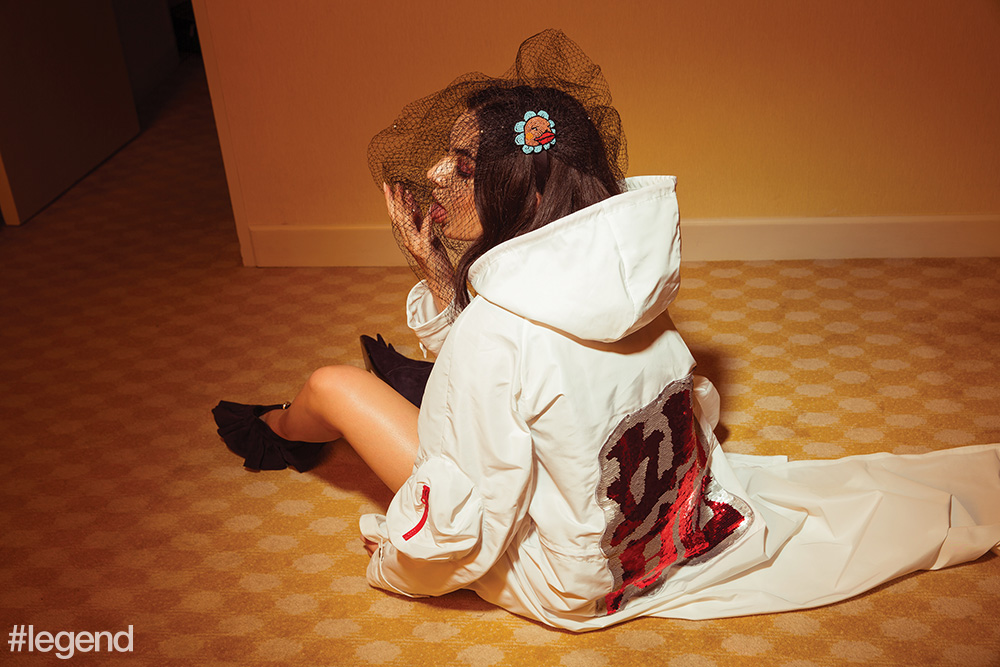 Do you binge-watch anything?
I binge-watch Stranger Things. I binge-watch The OA. On the plane here, they had Westworld. I did three episodes and I can't wait to get on the plane again to watch the rest of it, not that I don't want to stay in Hong Kong.
What is the funniest meme you can remember?
I don't know, the "Cash Me Ousside Girl"? She followed me the other day on Twitter. I was star-struck.
Who is your legend?
My legend is Britney Spears. I remember seeing the 'Hit Me Baby One More Time' video when I was growing up and I remember thinking, "Woah, that's crazy". I saw her in Las Vegas. My friends and I had a good time.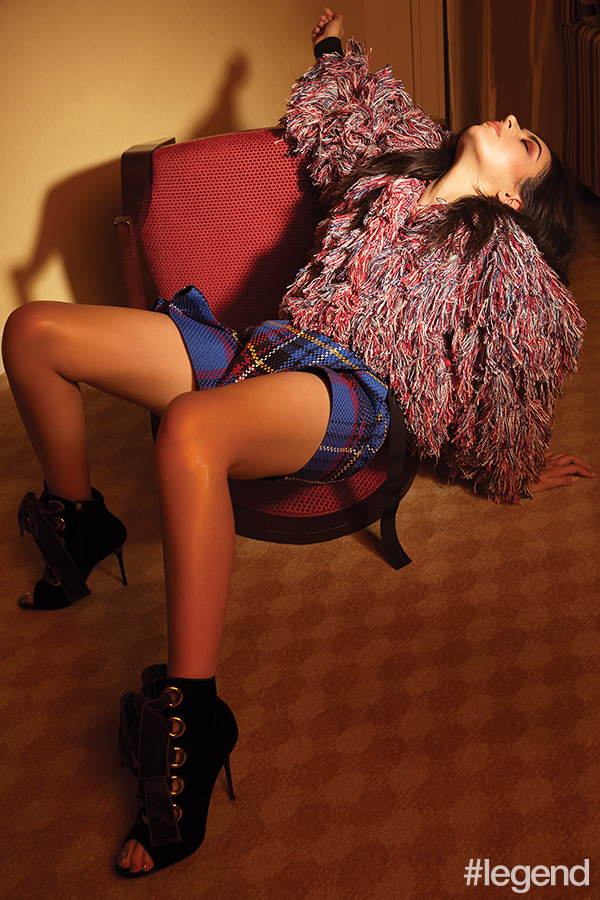 Are you friends with Britney?
No. We've messaged before but I'm not good friends with her. But in my brain…
I guess we're all friends with Britney.
We're all friends with Britney.
Photography / PJ Lam from Fast Management
Editorial assistant / Philson Choi
Styling / Kieran Ho
Make-up / Colby Smith
Hair / Korey Fitzpatrick
Location / JW Marriott Hong Kong