Interview: As Bright as it gets, Thai actor Vachirawit Chivaaree is an artist to the core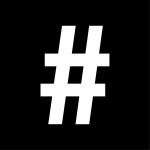 By: Hill Choi Lee
August 24, 2022
Vachirawit Chivaaree – or simply Bright – made the news again not long ago posing for Burberry. The actor is best known for his leading roles in the 2gether franchise and F4 Thailand: Boys Over Flowers. Here he tells Hill Choi Lee about how his newest single, "Lost & Found", is a nod to his musical roots and how his fans and dedication to his creative works are what propels him forward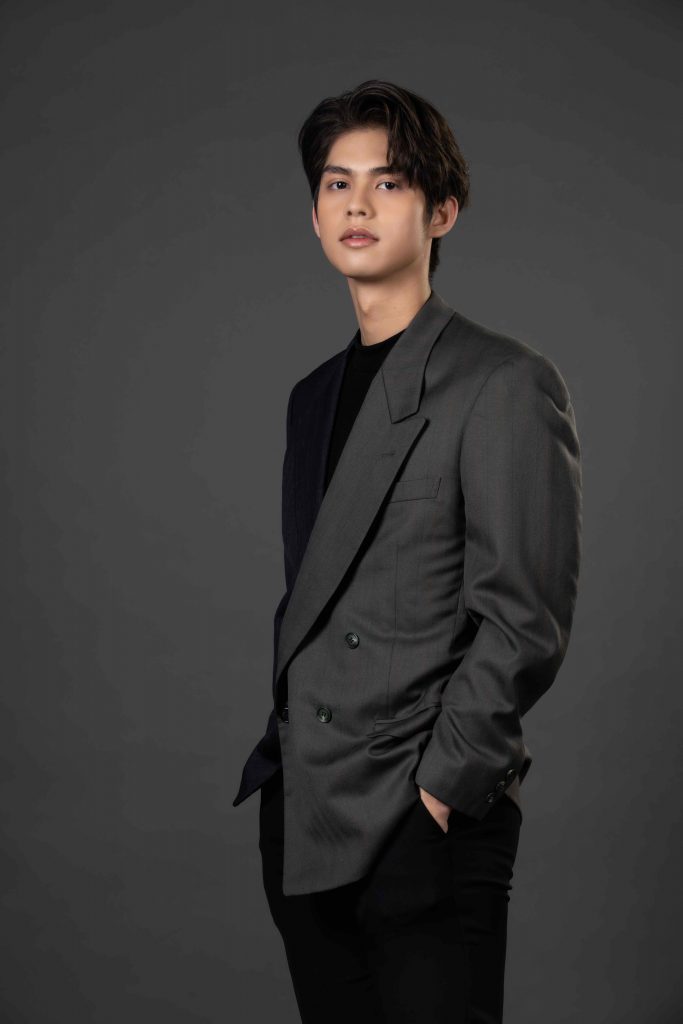 Considering his immense popularity in Thai rom-com dramas of recent years, it may be a surprise that Vachirawit Chivaaree, or Bright – as fans refer to him – did not start his career in acting.
Emerging talents usually find their first footing in modelling when they sign with their respective agencies. His latest campaign for Burberry ought to make clear that his popularity continues on an upward trajectory. He started modelling for the brand in 2020, and this year, the company announced Bright to be their newest ambassador in the APAC region.
With over 15.7 million followers on Instagram, Bright's influence in fashion and Asian entertainment makes him one of Thailand's more popular entertainment artists and style icons.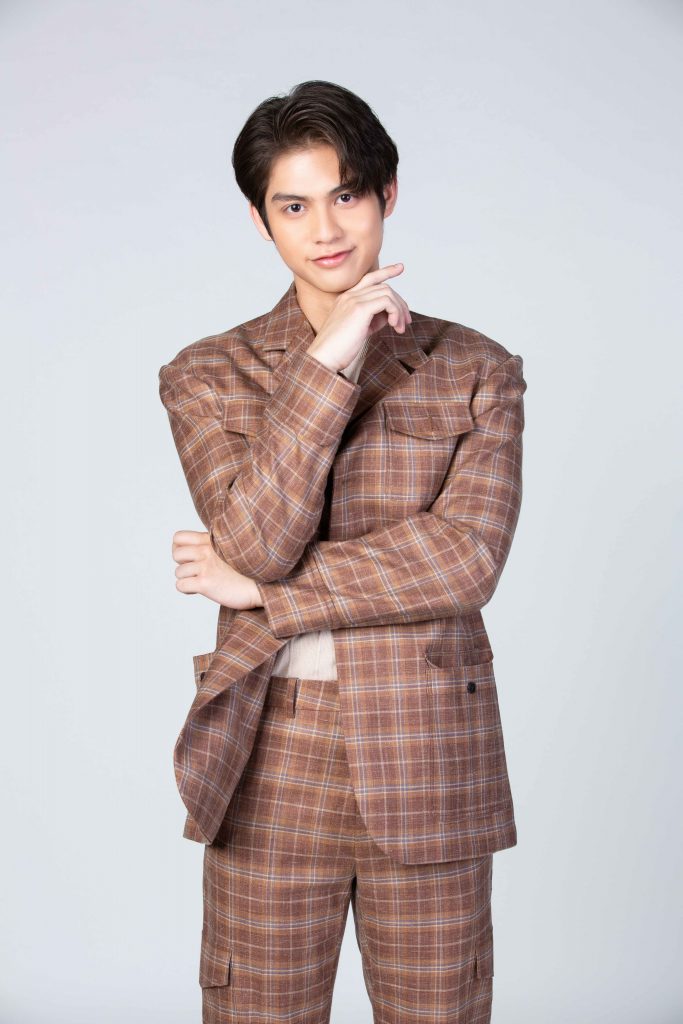 This, however, was not something the 25-year-old had imagined for himself. "It was way beyond my expectation," says Bright about the tremendous buzz the 2Gether franchise has generated. "But if you ask how I feel right now about the success of the series, I feel very proud and very happy that I've done a good job on the series, bringing happiness and entertainment to the audiences and all my fans from around the globe."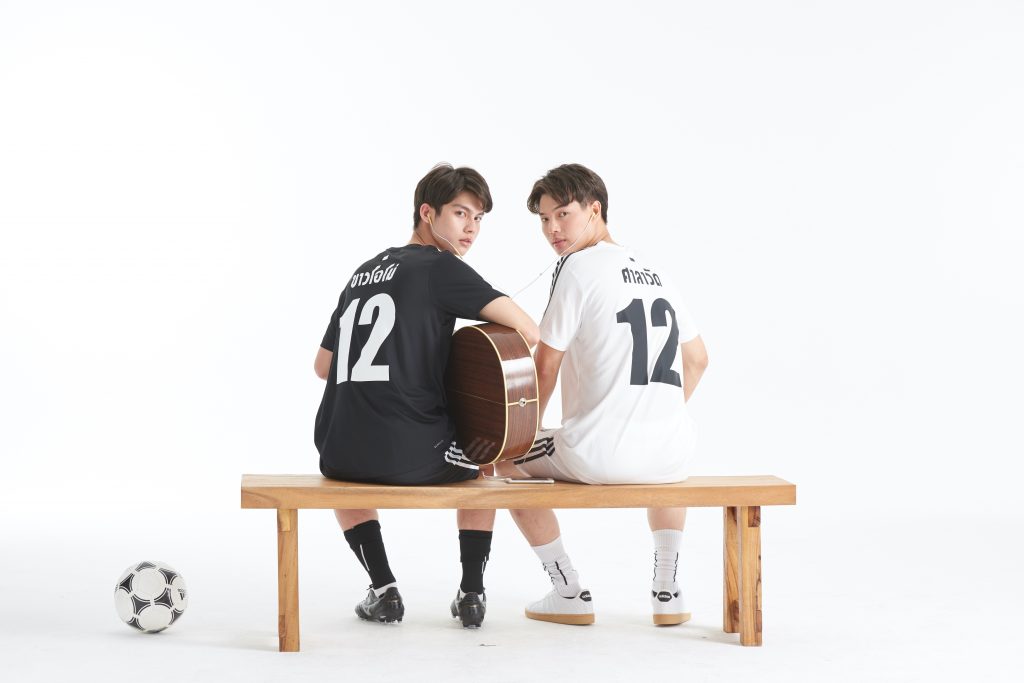 Though it may still be a controversial topic in many other parts of the world, the central theme of 2Gether: The series – which depicts same-gender romance – has long been met with tolerant acceptance in Thailand, to the roaring approval of fans around the world.
His co-star Win addressed this notion in an earlier #legend interview and Bright's answer is of a similar vein. "In fact, I didn't see it different from any other roles," he says. "In our country, Y series was not that new [of a] thing anymore at the time," he furthers. "I saw it as one of the series with an interesting role [in which] the two main lead characters were [male] actors."
In Thailand, BL (Boys' Love) dramas are known as Y series, derived from the Japanese term "yaoi".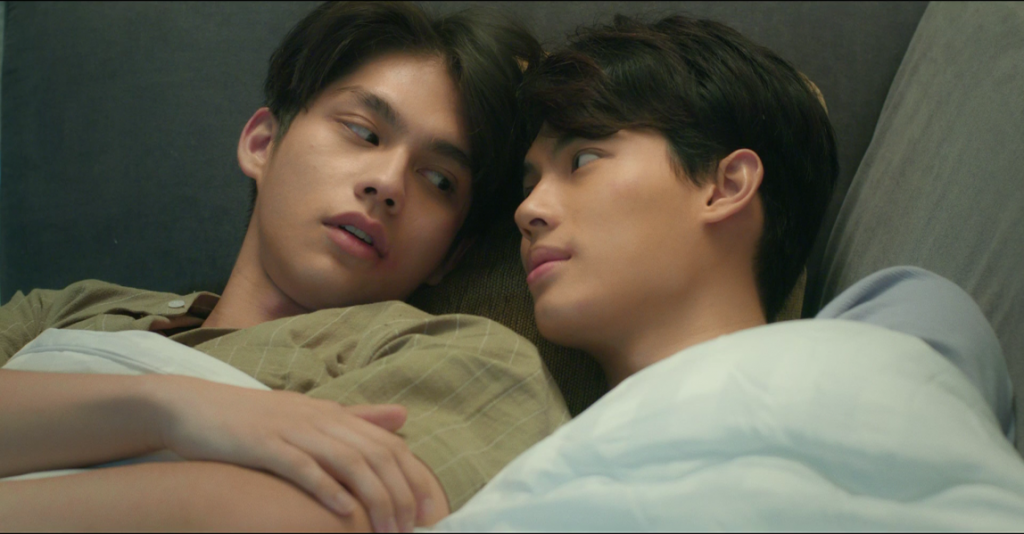 Despite having thus far appeared in rom-com dramas only (including 2gether and Astrophile), Bright is keen to launch himself into the action genre. From running, fighting and firing guns, he is looking forward to roles of this nature coming his way.
Also see: Interview: Korean actor Jang Hyuk on performing in John Wick-esque film, The Killer
Meanwhile, the actor is an action figure of a different kind. Through his business, streetwear label Astro Stuffs, Bright spearheads sustainability as part of the brand's mission and philanthropy as its mantra.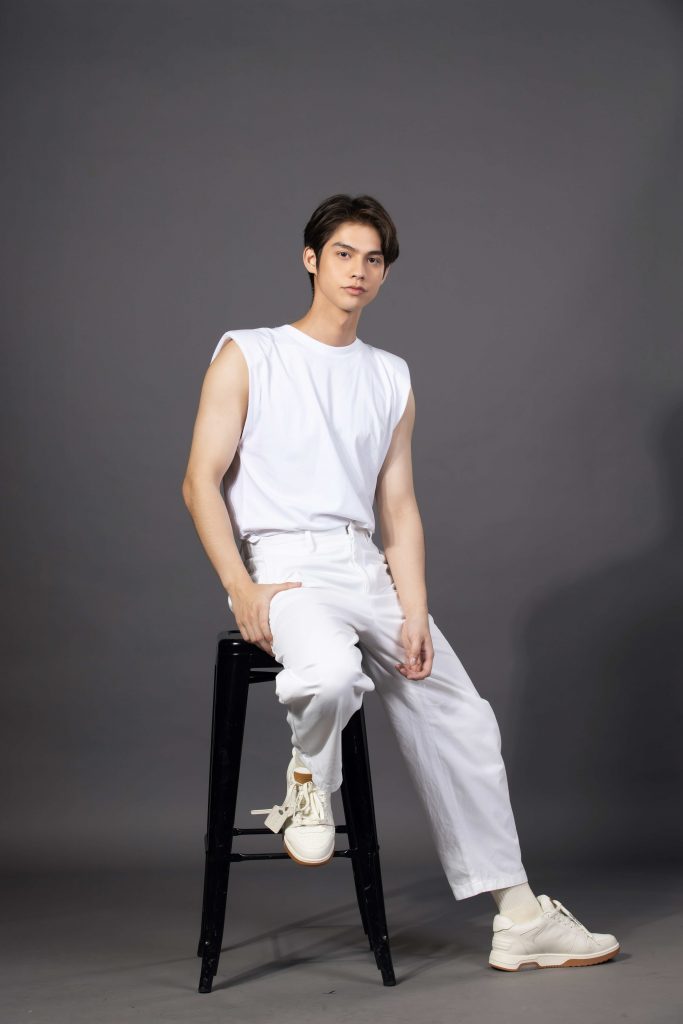 Though turning a profit is crucial in business, he is the first to say it is not all about the money. Bright has always been vocal about charity work and frequently ties his name and business to charitable initiatives.
"Because it is not just [about] donating the money and then that's it," he explains. "It's more to use my platform to educate all my fans and anyone who is interested in these charity projects that it is our responsibility. It is the thing that we all must care more about and pay more attention to together."
His business is also a creative outlet – another way for him to create art. "It allows me to share my thoughts and ideas about arts and about the value that we can educate a group of our target customers. It is another environment which I've created, and for me, the main purpose of my business is not just making money; it is more for my own passion. It is something that I like to share and to satisfy myself by doing something that I love, which is fashion."
Yet, if it were up to him – if modelling, acting and owning a business weren't in the books – he would still turn to being on stage. But as a singer.
Coming from a musically inclined family, music has always been close to his heart. He grew up playing different instruments; a music career is the next logical step. Recently, Bright launched his new single, "Lost & Found".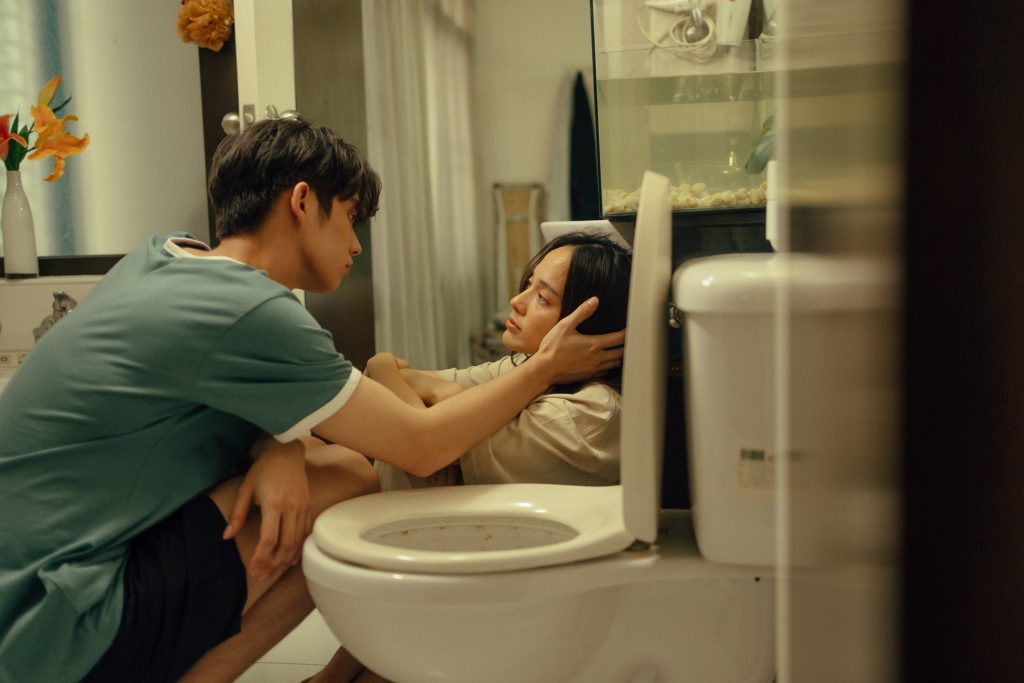 When #legend spoke with Bright weeks before the launch of his song, he said of the upcoming release, "Right now, I want to put more focus on making it stronger, clearer, and more significant."
Working with producer Karn Kasidej Hongladaromp from HYBS, he wanted to write a melody and lyrics that delivered his perspective on loneliness. "I wanted those who listen to my song to feel the loneliness right from the intro and think of the old days," explains Bright.
"I believe that everyone might have had a certain someone or a remarkable moment which remains in your memories and which you would think of regularly. It is a feeling that wherever we are or whatever we encounter, we would relate it to that certain memory. The feelings of that point in time would jolt us, though we know that we can't have those moments back."
His favourite line from the song is "Part of me you took it away since the day you were gone".
"I think that this part could perfectly communicate everything in the song since memories that are like part of our lives are no longer there and could never be replaced with any others," he adds.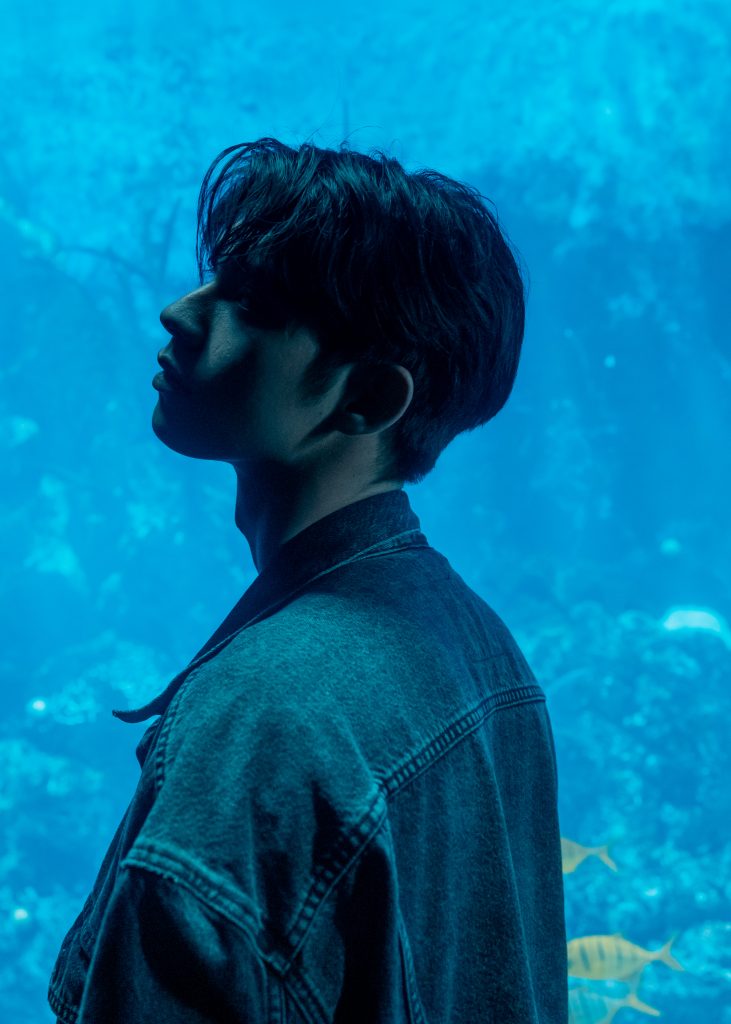 The music video's set and costumes are selected to convey a sense of whimsy and the concept of weaving between reality and imagination. "The fact that the MV does not include any syncs", he says, was a way to artistically "delivers what I earnestly wanted to communicate".
Starring Rasa Eshuis as the lead actress in the music video, the story seems simple, but there are easter eggs related to Bright's memories woven into the plot.
"The MV can be considered as the work where I could project my feelings in the clearest voice. I see this song as a well-balanced piece of art and as a starting point for my going back to engaging in my musical abilities."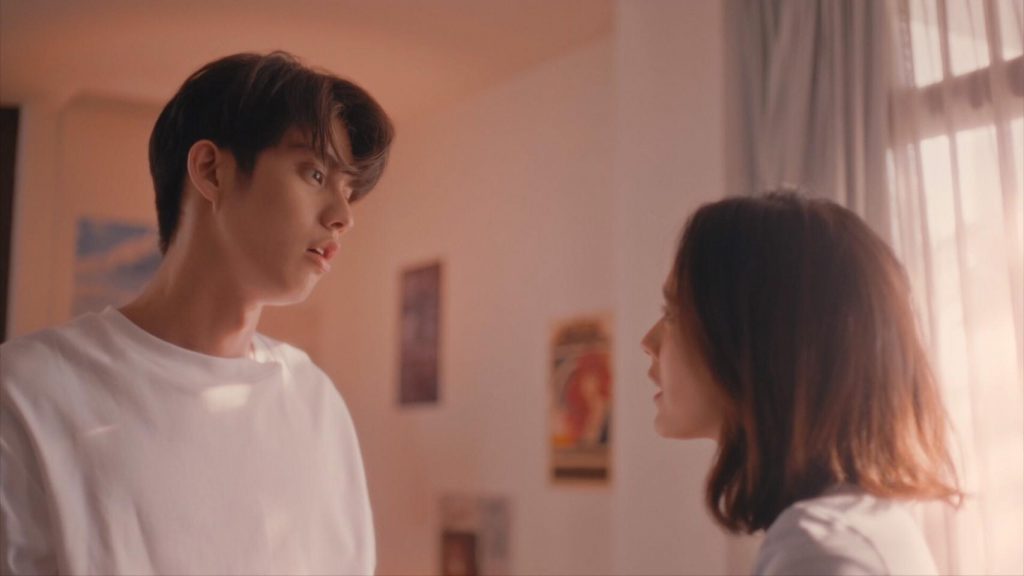 Between his acting projects, modelling gigs, charity initiatives, entrepreneurial commitments, and new-found career in music, it is difficult to fathom how much time that leaves this triple-threat (actor-model-singer). But perhaps that is precisely what makes Vachirawit Chivaaree "Bright": someone who dreams big and is not afraid of putting in the hard work to turn those dreams into reality. Between that and a genuine desire to do good for the world, it seems he's just getting started on a future that is looking brighter than ever.
"Lost & Found" is now available on Spotify, iTunes, Joox Music and GMMTV Records Youtube channel.
All photos courtesy of GMMTV
Also see: Interview: Thailand's "2gether" actor Metawin Opas-iamkajorn on whirlwind stardom