Cover story: Jeremy Renner on his best role to date, ideal duet partners and the blessings of fatherhood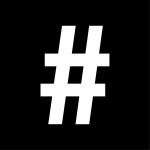 By: #legend
November 1, 2016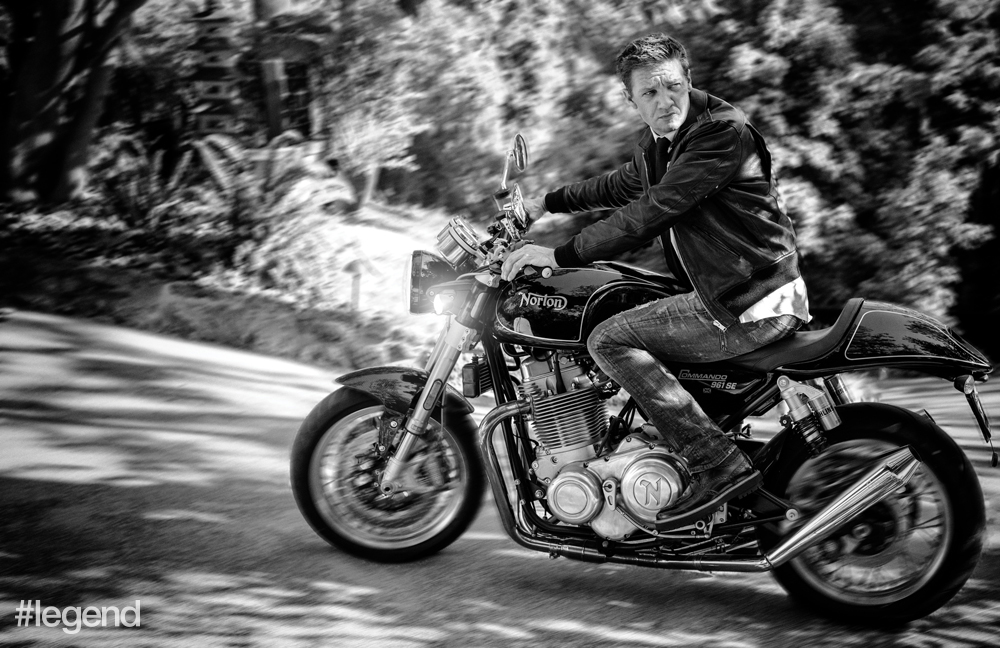 Just don't call Jeremy Renner successful. Never mind that the 45-year-old film actor has two Oscar nominations under his belt – one for Kathryn Bigelow's The Hurt Locker and the other for Ben Affleck's The Town. Both nominations were for his deeply affecting and absorbing portrayals of intense, slightly unhinged men on the loose. Never mind that Hollywood's hottest blockbuster franchises – from The Avengers to the Bourne series to Mission: Impossible – have his number on speed dial. And never mind that he puts most famous fathers to shame with his constant love and attention for his three-year- old daughter, Ava. "Success, to me, is a word that represents the finish line," Renner says. "Getting an Oscar nomination for The Hurt Locker wasn't a success to me. It was getting to tell the story we got to tell."
Renner was born and brought up in Modesto, California. He says he was a latchkey kid. His parents managed a bowling alley. He was restless growing up in a small, lazy town, and channelled his pent-up energy into sport, a rock band and, eventually, the theatre department of his junior college.
Renner moved to Los Angeles in 1992 and plugged away as a journeyman actor for a decade, until his breakthrough role as the serial killer and cannibal Jeffrey Dahmer in Dahmer caught Hollywood's attention. The actor may now be an international star and a proven box-office draw, but he is as happy in a T-shirt and jeans, driving his daughter around town, as he is in a Tom Ford suit, parading on the red carpet.
It is Renner's adamant refusal to be measured by the conventional gauges of success that makes him such an electrifying presence on- screen and such a compelling personality off-screen. Here, he opens up to #legend about himself, his open-mindedness about space aliens, his new movie, Arrival, and his idea of the role of a lifetime.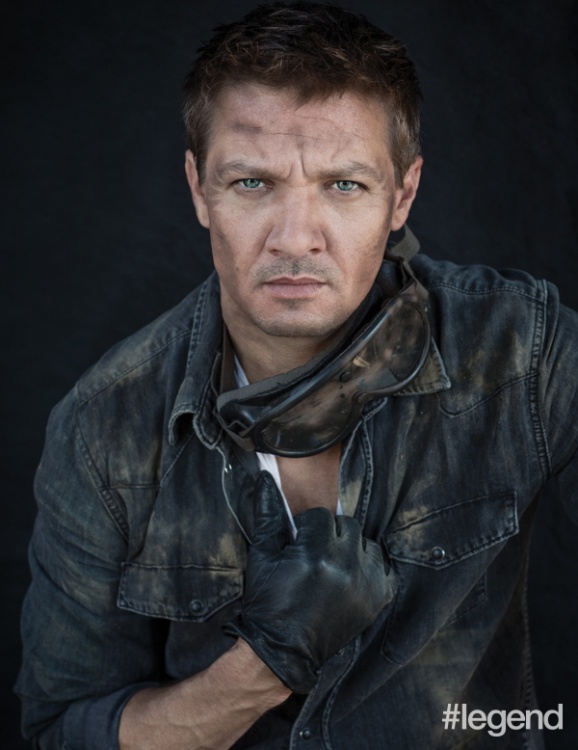 You're coming to Hong Kong soon.
I'm coming to Hong Kong in December. I've never been there before. When I was shooting in the Philippines, lots of people spoke highly of it, so I'm excited.
Your new film, Arrival, has been getting pretty great reviews. Do you think or care much about those things?
I remember when I saw it for the first time, I was really surprised in a lot of ways, not knowing what this director was going to do with the material. It was even better than I thought it would be, and I'm glad the critics and audience are enjoying it, and that everything has lined up like that.
It's not your first time working with Amy Adams. What's your off-set dynamic like?
I've known Amy for a long time, since 1998. We started working together on American Hustle, where we created a strong working relationship. And with Arrival, it allowed us to have a lot of trust, love and respect for each other, first as parents, as we both have kids around the same age, and then with the movie. There was always a lot of team unity on this picture, where everyone was on the same page, trying to push the rock up the hill together, and it made it much more effective, much more fun. And it certainly paid off on-screen.
The movie is about aliens, but also about communication. Has this movie taught you anything new about connection and communication?
I don't know if it's taught me as much as it changed the lens to look at language through the eyes of a linguist: what language does, its limitations and, also, how it can be confusing.
I never looked at language with that sort of lens on: how you use language to deal with alien beings, and what separates and divides us, language being one of those things.
Do you speak any other languages?
I understand Spanish pretty well. I used to teach it in high school, but then haven't used it in a good many years, so my motor skills of speaking the language are pretty primal.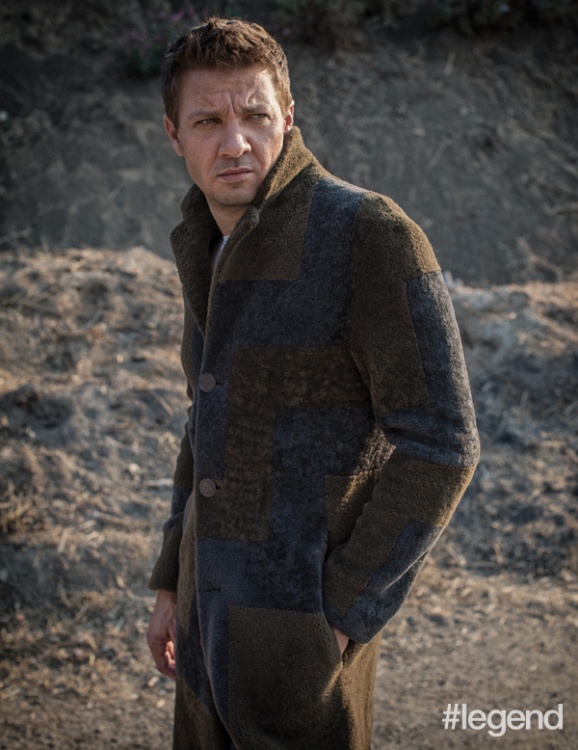 Do you believe in aliens?
I certainly believe in another life out there, for sure. Perhaps not how we perceive it in the cinema, but for sure, yeah, I certainly believe in that.
You've received Oscar nominations as well as scored mass box-office hits. But, for you personally, what makes a successful movie?
I don't look at things with a finish-line outlook on what I do. I look at the journey of it, and the word success, to me, is a word that represents the finish line. Getting an Oscar nomination for The Hurt Locker wasn't a success to me.
It was getting to tell the story we got to tell. There's a lot of reasons why I found that movie successful. The outcome of it was generating a lot of eyes on it and affecting a lot of people, and affecting them as much as it did. Of course, you go into shooting a movie and you want people to see it. You put in all this hard work and it takes a village to make a movie, so you do want those eyes on it, and for people to enjoy it and feel something.
Where do you expect to go next with your career trajectory?
I certainly have goals and what I want. And I've certainly met and exceeded those goals, but I have no expectations. I try not to limit myself with any expectations. I'm certainly blessed, and thankful for all the opportunities I've gotten. I've made things I'm very proud of, at least my part of it.
It's not a secret that you're quite musical. You've mentioned before about how you were invited to join a boy band. You play multiple instruments and you've regularly sung on talk shows. Will music play a bigger part in your career in the future?
There've been many different ways I've integrated music into my life. There were definitely thoughts of how I wanted to go about doing that, but I didn't want to put a square peg into a round hole. It's really personal to me and I'd rather just do it by myself, and I don't need to share that. But over the last few years I've pursued songwriting in a very real way, through recording an album. The idea is to share it and release it, but we don't have to. But I'm feeling much more confident in revealing myself in this way as I went down that musical road these last 12 months. The idea is to release a few singles and drop an album. It's all, kind of, up in the air. I don't cement myself to any decision. I have no expectations or ultimate goals. I don't need music to make money. I've already made a ton of money. The idea is just to share it.
What are your musical inspirations?
I grew up with classics like The Beatles.
But every night I also listen to Beethoven. I don't really discriminate with music, as long as there's melody. My songs have flavours of contemporary music with pop sensibilities like Bruno Mars, whom I'm crazy about, Hozier, Kings of Leon and old-school flavours like Otis Redding. There's a very soulful pop mentality to it all. There'll be emotional stuff that takes you back.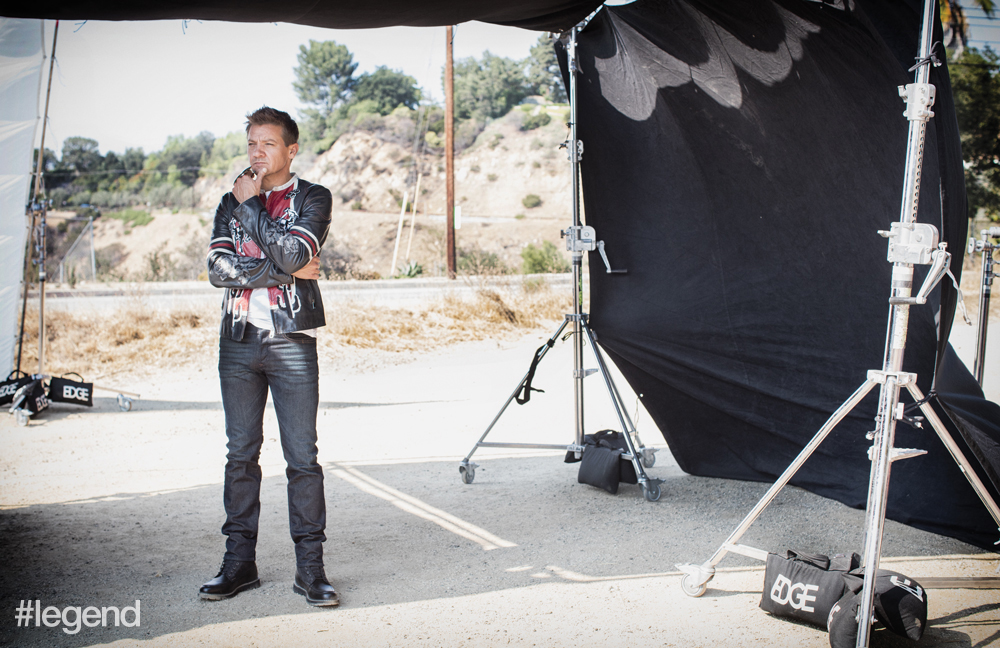 Who would you most want to sing a duet with?
We've been circling different ideas. I'm a huge fan of Sia, of Lady Gaga. I love Pink. She is more pop, and her voice is very rock, soul and R&B. From the looks of her, you don't expect it. You're like, "Hey, what's this girl doing singing pop songs?" She's kind of got that thing where her voice is gritty and throaty and raw.
I think you and Pink would rock it.
Yeah, we would [laughs].
You made this comment to The Hollywood Reporter that "fame is like a drunk uncle". How do you navigate it?
Yeah, here's the thing. That's not something I ever wanted. It comes with the gig. You don't want to shit on it, but what are you going to do? It's much worse for women, by the way. They're dissected on everything from what they wear to the beach to cellulite; just awful, disgusting things. Women celebrities get it a lot harder than guys. You have to get a thicker skin than already what it takes to be an actor, which is not the greatest thing. I don't want to be guarded. I don't want to have side eyes looking around everywhere I go because of people wanting something from me.
If there was one celeb whose relationship with fame you would model yours after, who would it be?
I don't know the answer to that. Different people do it differently. Friends of mine do things that I admire and want to emulate, and I've also seen mistakes that they've made.
But Charlize Theron, Colin Farrell, I've seen things they've done that are fantastic: how they treat people. And I've seen where things can go south and you have to be careful. I don't know if there's one person. If I'm with a famous person, I don't feel like we're famous. We talk about normal shit; whatever people talk about while they're grilling hamburgers, you know? Everyone deals with things in a different way. So, whatever kind of works is the way to go.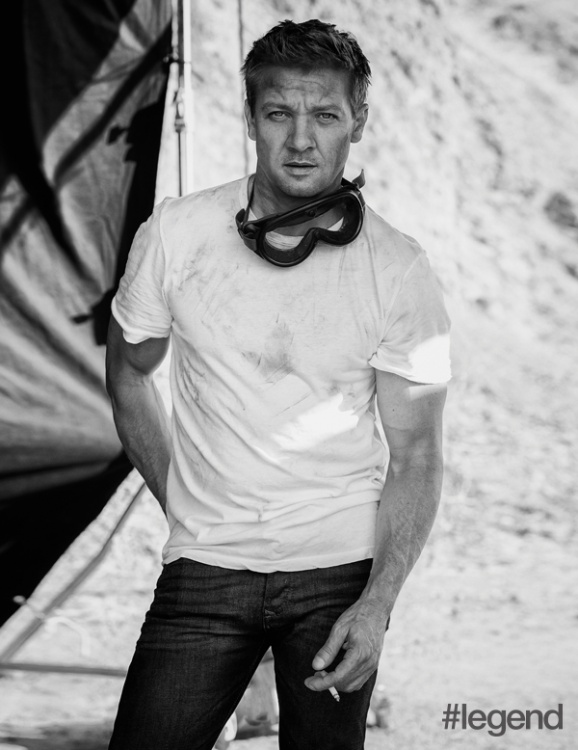 You are known for being into real estate and property development. What qualities in a house make you buy?
Its potential, the structure that is falling down but was once amazing in the '20s, the allure, the drug. After I go in, within an hour I can draw up a plan and spend the rest of the year implementing that plan. Understanding what the cost of that potential is what gets me to buy.
What is the coolest piece of furniture or homeware that you own?
There are a few pieces of art I love and hold on to. But anything tangible, I don't have that much attachment to it. I have more attachments to relationships and family.
What makes a house a home?
Family does; family and friends, the comfort of being in a shared place. I don't want to live in a mausoleum by myself. That doesn't make it a home. The memories created in the house make it a home for me. Do I feel like I'm comfortable enough to strip down butt-naked in every room that we design, in this room? Or do I feel like I may not be comfortable to do that because there's a gardener right there by the window? Can I have sex in this room? It's got to be pleasing and comfortable and well put together, and can be photographed at any moment and put in a magazine.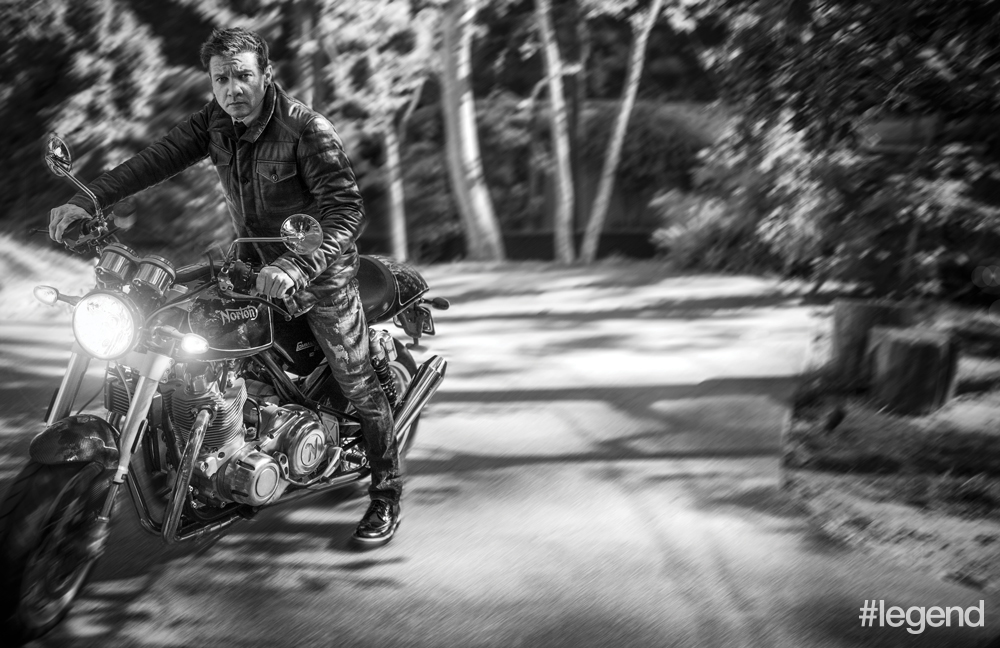 You're big on family and especially your daughter, Ava. What has she taught you about life?
Oh man, that's a long, deep conversation.
On the surface, she's given me the greatest gift in life: the gift of focus and undeniable clarity of what I really want. It's what real, true, unconditional love is. Say there's an Oscar on my shelf. Well, that Oscar is not going to be there at my deathbed. My daughter will be. She's blessed me with thoughts and wisdom about life. It's a really wonderful gift. And now I have the opportunity where I have the luxury of spending a lot of time with Ava, and I want to. Being a father is the best role to date. There's nothing that's going to trump it. And that's a wonderful feeling, to be so secure about what I want to do and what I want to be. There are a lot of things I don't speak about, but this is something I do cherish, and will speak to you about it or on Instagram. It says a lot about who I am: being an involved parent, a cool father and making it a cool, bitchin' thing.
What's her personality like? Do you see bits of yourself in her?
I see her tenacity. She's got a lot of strength. She's pretty fearless and I'd like to keep it that way. She's going to create a lot of problems for me in life, but really great problems, you know? She's drop-dead gorgeous and wicked smart. She's very powerful and I'm just going to give her skill sets to guide her. It's an amazing thing.
How many children, down the line, do you think you would eventually want?
Ava was such an angel baby and never acted out. I want to have, like, five of them. I just want to come home and have five girls adoring their daddy. The idea of that sounds fun, but once it sinks in, that diminishes the amount of time spent in the preciousness of each individual child. So I'm just happy I have Ava in my life. I'm pretty happy with that.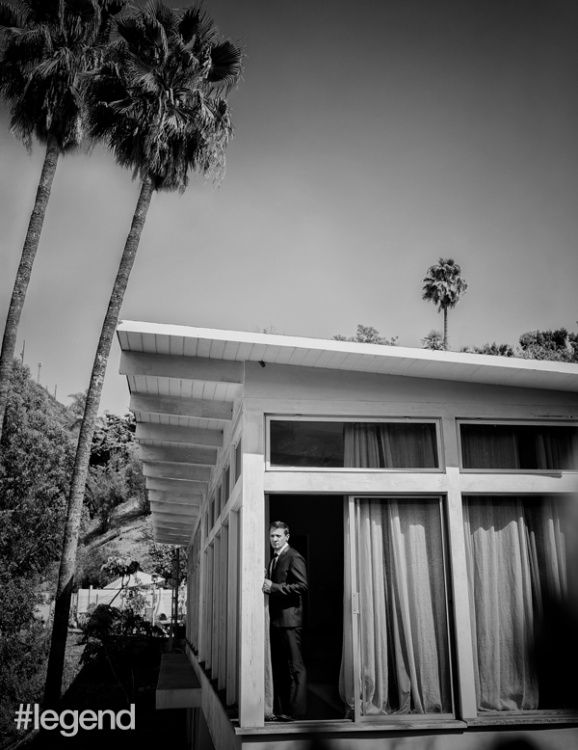 Photography / Sarah Dunn
Creative Direction and Styling / Paris Libby
Styling Assistant / Danielle Tuesday McElroy
Grooming / Roz Music and Kristin Heitkotter for Tracey Mattingly Agency, Los Angeles
Production Assistant / Alexander Uloom
Location / Hollywood Hills, California