From fencing to music and fashion design, 5 things to know about Jackson Wang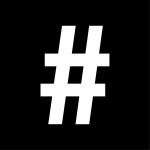 By: Jackie Huang
February 23, 2022
Looking witty and cute one moment and cool and dashing the next, multi-talented Jackson Wang has succeeded at almost everything he tried his hands on. From being an accomplished athlete and a member of a K-pop boy band to fashion designer and solo hip-hop artist, the 27-year-old Hongkonger has made himself a household name in Asia's entertainment industry
From Olympic-level athlete to a K-pop star
Jackson Wang was born in 1994 and the son of a professional fencer and gymnast. He started fencing training at the age of ten and ranked eleventh in the 2010 Youth Olympics as part of Hong Kong's national fencing team. In the same year, he was scouted by a representative from the South Korean record label conglomerate JYP Entertainment and invited to its global audition in Hong Kong. He turned down a fencing scholarship at Stanford University after placing first among 2,000 competitors at its audition. His fencing career came to a successful conclusion when winning the top spot in the Asian Junior and Cadet Fencing Championship in 2011. He then moved to Seoul for his K-pop training where he debuted as a member of JYP's boy band GOT7 in 2014 when he was 20.
A popular host and mentor in Chinese TV shows
Wang co-presented with famous Chinese television host He Jiong for the cooking show Go Fridge, which has been successfully aired for seven seasons. He appeared as a judge, a rap and dancer mentor in multiple popular Chinese talent shows such as Idol Producer, Sound of My Dream 3, and Street Dance of China 3. His spontaneous wit, humour and proficiency in Korean, English, Cantonese and Mandarin scored him high audience ratings.
Fashion labels' favourite
Wang is the spokesperson for Fendi's Men's Collection in Mainland China. His music video "Fendiman", which was filmed at Fendi's headquarter at the Palazzo della Civiltà Italiana in Rome, hit 17 million views on YouTube. He is also a familiar face appearing in Cartier's various campaigns where he endorsed the brand's Pasha de Cartier Collection, Juste Un Clou Collection and Clash de Cartier Collection. As the founder, creative director and lead designer for the luxury streetwear label Team Wang, he just featured in the 2022 January issue cover of Harper's BAZAAR China.
Also See: Squid Game's HoYeon Jung and 4 other breakout Korean actresses of 2021
His "most" and "first" titles
Wang is one of the most followed Chinese personalities on Instagram with more than 27.1 million followers by the end of February 2022. He is the first Chinese solo artist to debut on Mediabase's US Top 40 radio chart with his song "100 Ways". The Hong Kong Tourism Board (HKTB) has named him as Hong Kong Tourism Envoy. You can see his wax figure at Madame Tussauds Hong Kong.
Always music-forward
Wang left JYP entertainment in January 2021 along with other GOT7 members after their contracts expired. He launched the hip hop band Panthepack under his label Team Wang in August 2021. Alongside Wang, the band comprises rapper Ice, J.Sheon and Karencici, to bring a Chinese-influenced sound to the international music scene.
He was invited to four 2022 countdown Mainland China concerts, including Zhejiang STV Channel, Shanghai SMG Channel, and two CCTV China's music concerts with one in Greater Bay Area.
Also See: 5 things you need to know about Netflix's The Silent Sea actor Gong Yoo