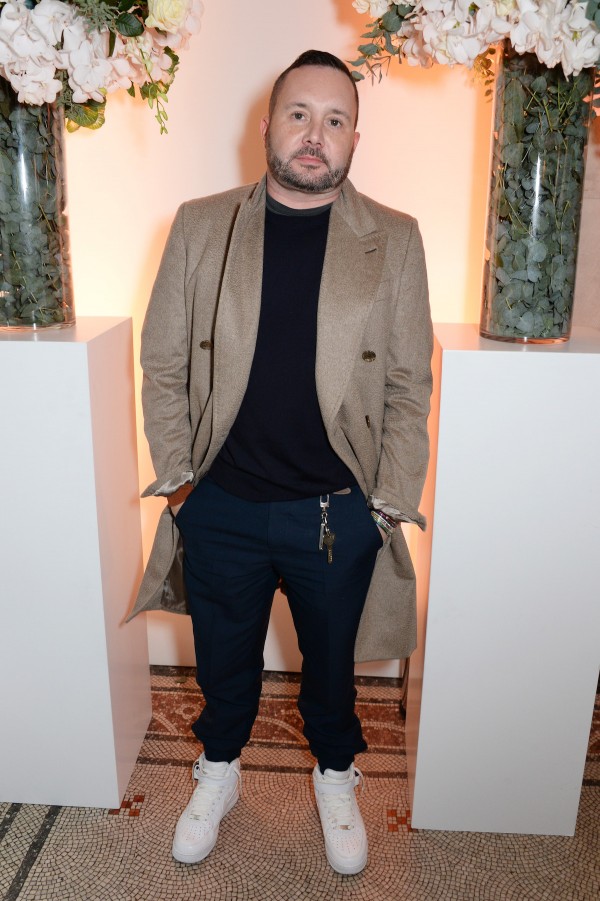 We've been thinking about Kim Jones a lot lately. Whether you've known of him since his time at Louis Vuitton and Dunhill, or you're riding the hype train from his newly appointed position as the artistic director of Dior Homme, he's a name you'll definitely want to get familiar with. The British designer studied at Central Saint Martins during his formative years, when his graduate collection was bought by John Galliano in 2002.
Known for his edgy and athletic approach to design, he served as style director for Louis Vuitton menswear for six years before being poached by Dior Homme to lead the atelier from March of last year. His debut collection for spring/summer 2019 set the bar high, with an onslaught of A-list front-rowers and a grand set, inundated with flowers that formed the collection's recurring motif, which was designed by artist Kaws.
The response was overwhelming – with rave reviews from the industry, as well as a ton of social media noise – due to the way Jones is able to so effortlessly straddle the line between his streetwear viewpoint and the luxury house's heritage. Revolutionising the way luxury menswear moves forward, his futuristic edit of sartorial style is the breath of fresh air we were all looking for – and what better vessel for world domination than at the house of Dior?
This feature originally appeared in the January/February 2019 print issue of #legend