Meet DJ Soda: Asia's Best Kept Secret
May 2, 2017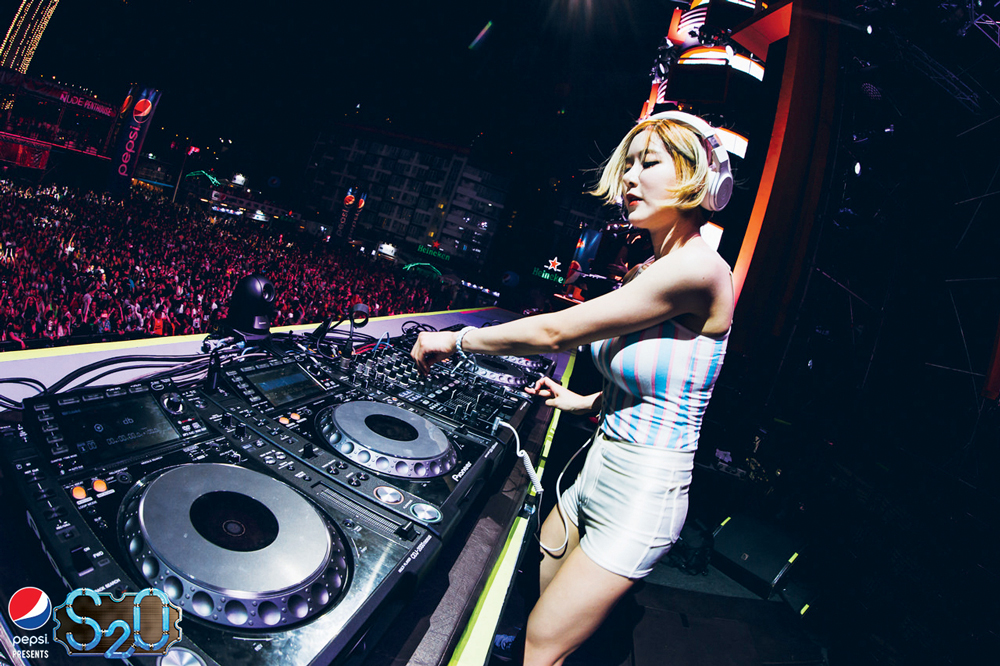 It was no easy feat walking around Hong Kong with DJ Soda last month. The head-turning Korean music star, fashion and beauty icon tried to go incognito, dressed in baggy hip-hop style, sans make-up, her hair pulled back under a baseball cap. Yet we found ourselves having to stop every five metres for a selfie with a fan.
We were navigating the concrete dimension of an electronic world of SnapChat and hashtags – the essentials of digital fame. DJ Soda is a celebrity made for our times and the ultimate Internet star, a viral sensation that keeps on spreading, amassing millions of followers on social media. See for yourself at youtube.com/djsodaofficialtv.com or at her recently launched Weibo. Yet, despite the accolades and the support, she is only now about to release her first, proper single.
So, what's all the commotion about? Well, DJ Soda is a blonde-bombshell beauty and has a super-cute K-pop demeanour. But what really won her adulation is the skill she shows on the decks, skills that a lot of well-known DJanes lack.
She became a superstar DJ the right way, first learning on vinyl and then collecting hip-hop 12-inch discs as she went along to build her own impressive record collection. She can cut and scratch, and has the ability to mix genres easily when she plays live, moving fluidly from boom bap to trap to EDM to hard dubstep. DJ Soda's love of hip-hop culture goes beyond music. She is a bona fide sneakerhead. Everywhere she goes to spin records, she collects the latest gear.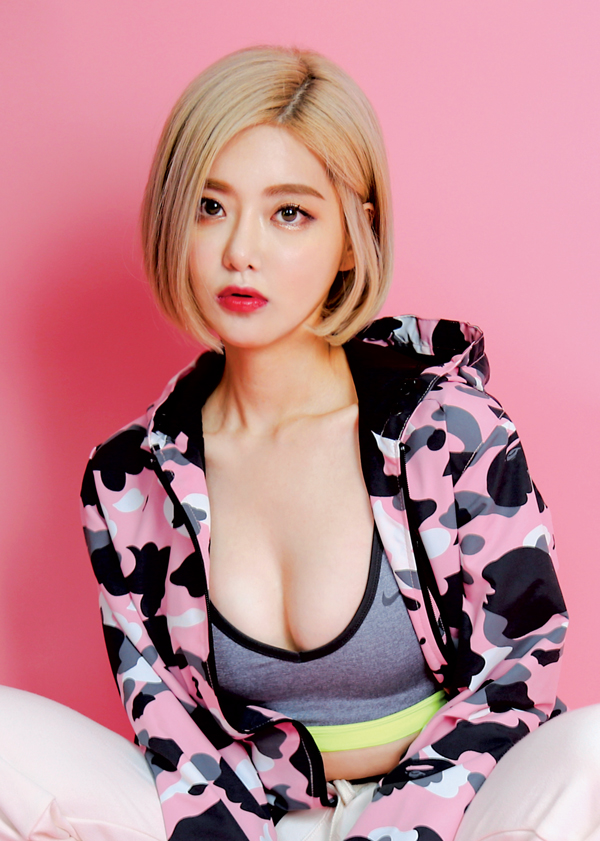 She trained to be an actress and singer but in 2013 she dropped it all to get into the DJ game. Her modelling career funded her start-up costs and she hasn't looked back. And neither have the brands; she still does modelling work and maintains sponsorships with Nike, New Balance, Beats by Dr Dre and for Mac, Chanel and Dior, but the current focus is her music.
Her stage training was evident in developing her now famous Flute Dance, performed while she was spinning. The dance was so catchy it instantly went viral, with videos of her sets racking up millions of YouTube views.
DJ Soda has headlined some of Asia's biggest music festivals and positively megastars her way around Southeast Asia. One of her best-known exploits was her remix of Redfoo's Booty Man, which she performed with Redfoo in Seoul. Another was remixing the Star Wars theme, with a video in which she dons a Darth Vader helmet.
What's next for DJ Soda? Her first single, Stay Sweet, drops on the Billboard Presents Electric Asia Vol. 1 compilation, to be released jointly by Billboard and the b2 Asian talent management company. There follows a promotional tour of the United States and then she's part of a larger Electric Asia club tour of the mainland and Southeast Asia.
A full-length album is also in the works. DJ Soda hopes to collaborate with some original hip-hop legends in putting it together. Her favourite group is the Wu-Tang Clan, so that may indicate whom she has in mind. Keep an eye on social media for updates about DJ Soda because she is bubbling up nicely.
Sean Dinsmore is creative director at b2 Talent Asia