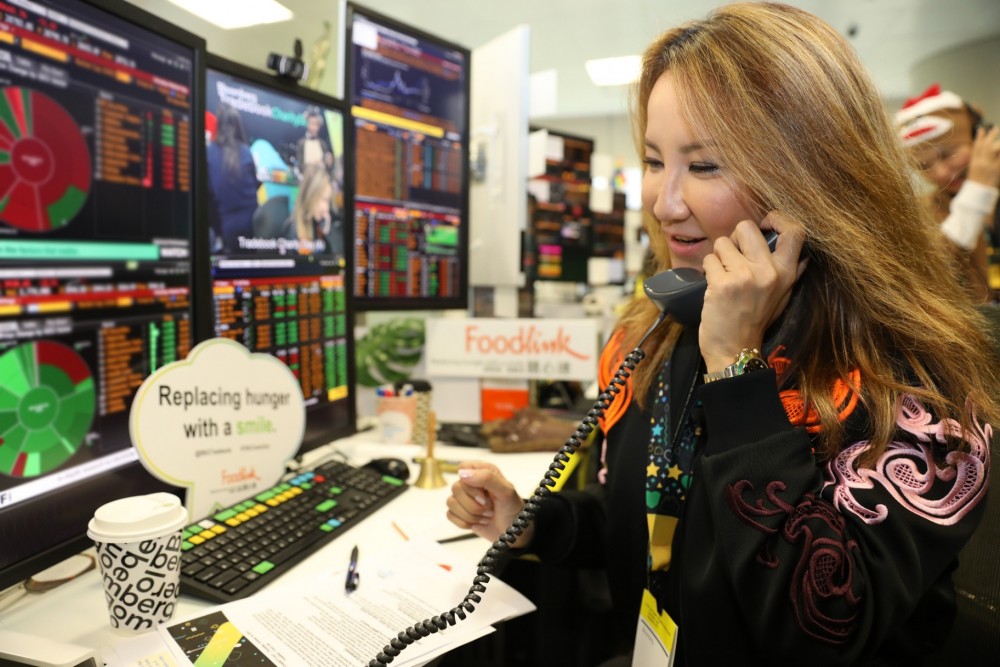 International pop star CoCo Lee raised more than 35,000 USD for local charity Foodlink, the association leading the fight to cope with Hong Kong's food wastage and hunger emergencies, as she took to the phones during the annual Bloomberg's Tradebook Charity Day on October 19th.
"I love how Foodlink works. I've seen their work and the testimonies, that's why I am honored to represent them today and be an ambassador," Lee proudly tells me at the end of the trading session.
The charity, founded in 2001 by Vanessa Hwang, is one of the few in Hong Kong that collects cooked food. Its mission is to reduce hunger by acting as a bridge between restaurants, hotels and supermarkets and distribution centers such as homeless shelters and correction facilities, turning the city's massive – and otherwise wasted – food surplus into edible meals for the growing army of Hong Kong's hungry and poor.
Lee, who has been involved in other fundraising events before, believes that it's a duty for a public figure to positively influence communities and raise awareness on social emergencies.
"A lot of people don't think about the wastage of food we have here. There are a lot of children who don't get three meals a day," she says.
Lee's words echo those of Kendall Oei, one of Foodlink's directors who attended Bloomberg's event.
"Unfortunately, we, as humans, have been spoiled, and particularly in Hong Kong. For the majority of people there is abundance," he says.
As a matter of fact, Hong Kong is one the richest cities in the world by GDP. Yet, the income gap between those at the top and those at the bottom has been substantially widening over the years, leaving one in six people in poverty and at the margins of a society that too often neglects their existence.
"Bloomberg's event is global so we knew that we would raise a respectable amount of money, but it's equally important to us to raise awareness, and thanks to CoCo we did so," Oei says.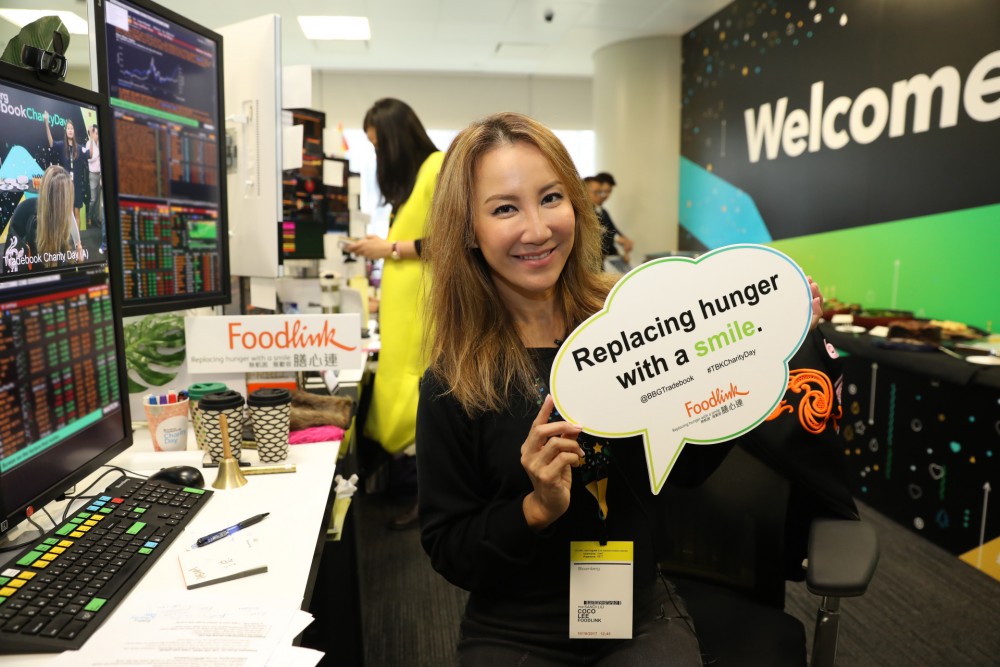 Foodlink currently distributes over 100.000 meals a month in most parts of Hong Kong and plans to eventually cover the territory in its entirety.
More importantly, the association is trying to educate citizens and professionals in the food and beverage industry to achieve long term results.
"One of the biggest problems we had when we first started was that hotels were afraid of the liability, as Hong Kong doesn't have a good samaritan law," Oei explains.
But after coming up with legal disclaimers to protect donors, Foodlink has been able to grow an impressive network of more than 100 partners, including some of the most iconic and luxurious hotels in the city.
"If you look at the number of five-star hotels in Hong Kong and the impact they have on the environment, it's just important to do something for the community," Conor Hadlington, executive assistant manager of the food and beverage department at Island Shangri-La, which became a Foodlink partner back in 2011, says. "You don't know how much good food you waste until you start analyzing it, this is the scary part, it's a wakeup call."
Thanks to the association, many underprivileged Hong Kongers have also access to five-star meals.
"The biggest satisfaction is when you go and see people eating the food, when you talk to grandmothers who have never eaten hotel food in their lives. That way, you can put a value on that [our success]," Oei says.
Click here to support Foodlink.