Cover story: Ciara talks music, modelling, motherhood and making it all work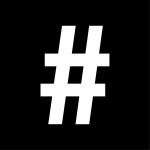 By: #legend
October 3, 2016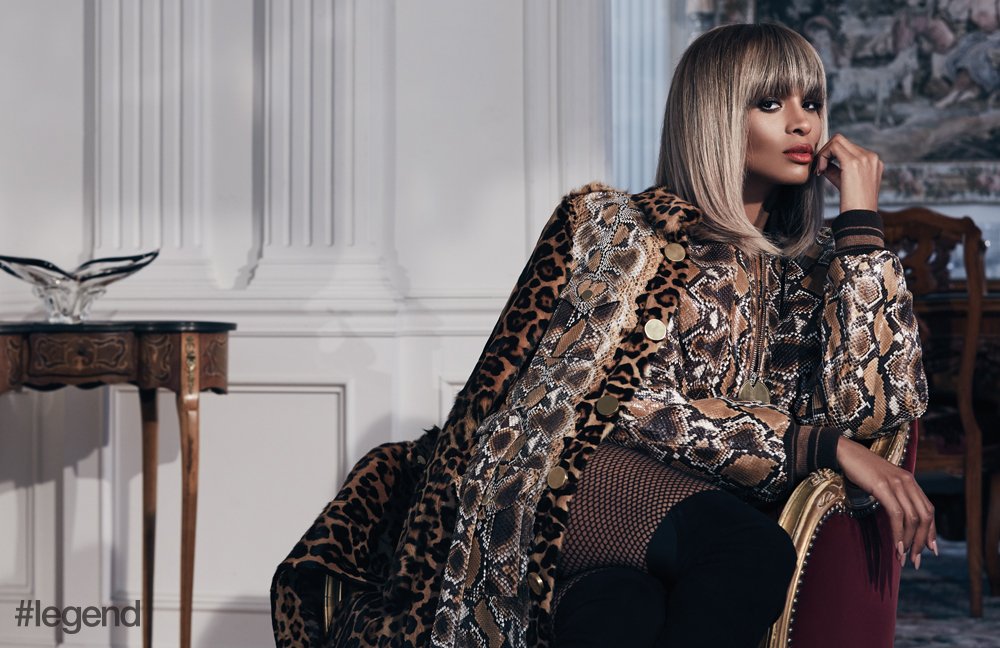 Ciara, Grammy Award–winning singer, actress, songwriter, producer, and now, model. The 30-year old recently signed on as one of IMG Model's newest faces in a move that seems to signal a new and exciting phase in a career that has spanned 13 years.
As a performing artist, Ciara has sold more than 23 million records and 16 million singles worldwide. Her chart-topping hits, including Goodies, 1,2 Step, and Oh, a track that featured Ludacris, are club staples; her moves, including a gravity- defying Matrix-style backbend, are copied everywhere. Ciara released her sixth studio album, Jackie, last year. It went platinum.
Undoubtedly a force in the music industry, the dance queen has her sights set on another new discipline. Flip to the fashion pages of the global media and you'll see Ciara moving with the fashion circles, a regular in the front row at Paris and New York Fashion Weeks.
Now with IMG Models, Ciara is signalling her formal entry into the fashion world. It would be quite the move for the talented entertainer, mother and wife.
Countless models have gone from the runway to the silver screen – think Halle Berry, Cameron Diaz or Cara Delevingne – but evolving from singer-songwriter to professional model is a rare feat and perhaps might be considered a bold move. Ciara claims it will help her grow as an entertainer and, as she rightly puts it, fashion and music "go hand in hand".
Dive back into the glossy magazine pages and the move appears to make sense; Ciara looks like a natural fit. Already, the Atlanta native has lent her flawless looks and willowy frame to several high-profile campaigns. She has been the face of Roberto Cavalli's autumn/winter 2016 campaign, the first American ambassador to Topshop and was in the latest campaign for Keds. She's also a long-time muse for Givenchy, cultivating close friendships with designer Riccardo Tisci, as well as with Ralph Lauren and Peter Dundas. When #legend spoke to this amazing woman, she had just returned from Fashion Week in Europe.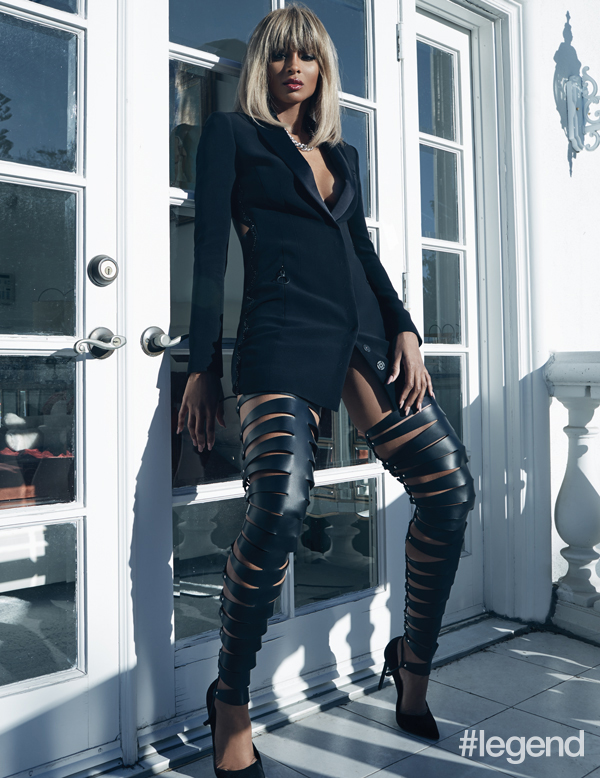 You were in Milan for Fashion Week. How was it?
It was really fun. I attended the Roberto Cavalli show to support my friend Peter Dundas, and it was so amazing. I felt like he really locked this season. He's such a brilliant mind and he's great. The environment, the atmosphere was amazing, and the fashion was awesome and inspiring. It was an amazing experience all around. We also had perfect weather. Everything was just perfect.
Do you have a favourite from the collection?
I loved the 1970s-look, with the hair and all that. I loved the bell bottoms. It was a combination of bohemian, a little bit of rock 'n' roll, and effortless chic, cool-girl all in one. It was the perfect hybrid.
You've recently signed with IMG Models. Is fashion and modelling something you'd like to pursue?
I've been fortunate over the years; I've had really cool collaborations and been part of cool campaigns. I've been blessed to have friends that I've met in the fashion world. It's been an inspiring adventure. The exciting thing about the partnership with IMG is that I can. The ultimate goal is to do more. As an entertainer, fashion and music go hand in hand. There's no one better than IMG to do that. I want to pose more in fashion shoots and do more cool fashion partnerships.
Was modelling a career you were interested in when you were young?
It's funny, I used to say I would model and act. Those were my two things growing up. It's funny because I ended up doing it all, plus being an entertainer. But before I had a career as an entertainer, those two were something I was constantly about. Going further back, I thought about becoming a lawyer.
Who are the models you look up to?
I have great respect for models I believe really pave the way: Naomi Campbell, Cindy Crawford and Kate Moss. Those women and others in that era were such superstars and they defined what being a model is, what being a superstar model is. I have great respect for those girls because not only are they beautiful but also they are very bold. They're true businesswomen who found a way to not just walk the runway but to build a brand.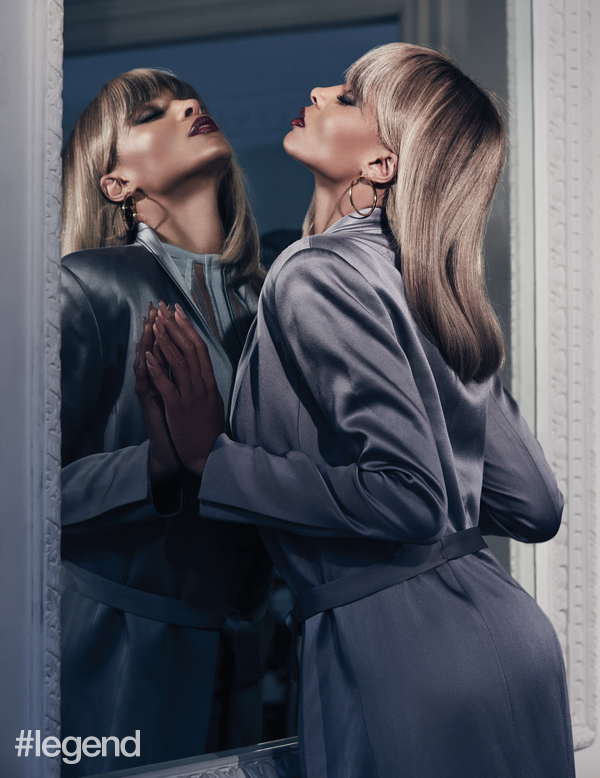 Will we see you go down the runway any time soon?
Yes, I think that would be cool. I think walking or doing something unique, like performing, would be really cool too. I'm still an entertainer first. But I would love to walk down a runway. Maybe on one of my collaborations, that would be really fun and different.
You're the face of Roberto Cavalli's autumn/ winter campaign this year. What's it like working with creative director Peter Dundas?
Peter is an awesome person, first and foremost. I met Peter almost eight years ago and ever since we have gotten along really well. We've continued to do a lot of events together and whenever I get to work with him it doesn't feel like working. It's always fun. He's a very focused person, he is a true visionary, he knows what he wants and I get to learn a lot when I'm around him. I try to absorb all the good things when I'm with him because he's so receptive. He's humble but he's a true creative genius. When we work together he's fun but also so committed to having the best creative outcome. You can feel that energy when you're working together.
Have you considered going into fashion design?
Absolutely. It's always been my intention to have my own clothing line. That's one of my goals. It's all about timing and making sure I have everything set up, but I've definitely always had a goal to have my own line and to be successful with it.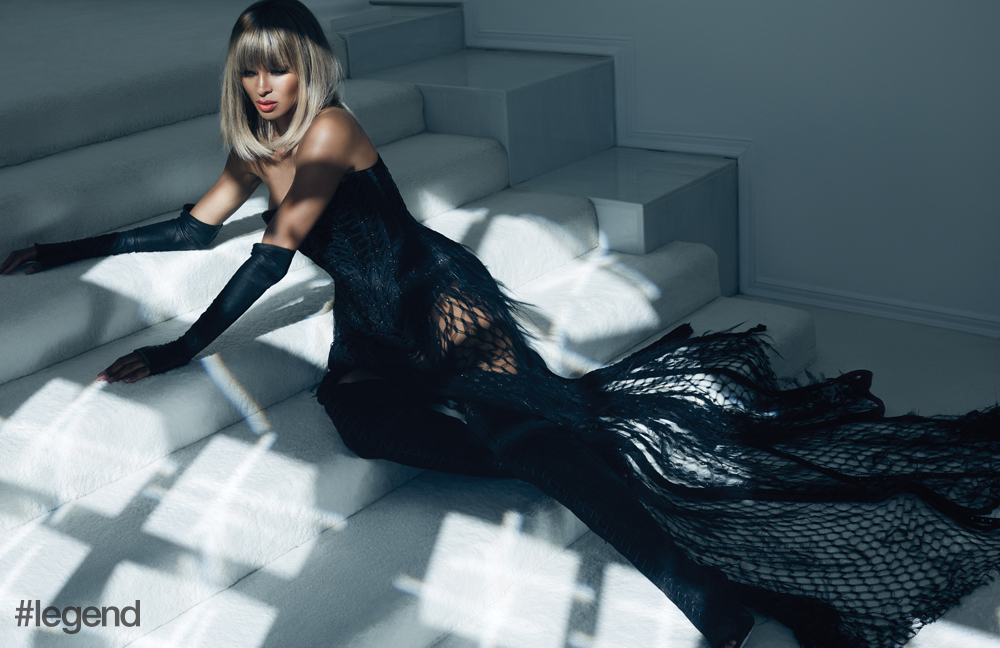 You've worked with Keds. How did that come about?
I am part of their Ladies First campaign. Ladies First since 1916 is their motto and it's been really, really fun being part of the campaign with Tori Kelly and Allison Williams. Obviously the shoe itself I wore even as a ittle kid and it was surreal when they ended up asking me to become part of the campaign years later. It has been cool because it just shows you that your dreams can come true and that you're able to do things like this. Nothing is better than collaborating with a brand that has a powerful message and, like I said, Ladies First is all those things. It's a classic, timeless shoe.
You're currently working with Roberto Cavalli, Keds and Topshop. How do you choose your projects?
For me, it's one of those things you must feel connected to. Something I've learned over time is that whenever I do business I want to make sure it's something that I'm truly passionate about. I believe that's the true key to success, to have a genuine connection to the brand that you work with. You're doing things that you love. That's how I roll and it makes for a fun experience because you're excited to talk about the brand, you're excited to promote it and to grow the company. All those things are important to me. You have to have a true connection. The brand can't just be a fan of you, you've got to be a fan of the brand too.
So what's your most exciting project right now?
Well, I'm making an album. That's really exciting, it's something I'm taking my time on. I want to make sure that I put myself in every part of it, all my creative thoughts, feelings, everything on this album. But I can't say where I am in the process right now. I don't want to mark a specific point but what's important is that it will be something for the fans, whom I'm very grateful for. I'm not at a place where I'm ready to share the creative details because I want it to be special for my fans when I do share it. I want it to be exciting when it's time for me to share it. I can't wait for that day to come.
Tell us about your songwriting process? What has inspired your writing on the new album?
It can be anything. What's so great about the inspiration is that it's not planned. Sometimes you wake up one day and you feel a certain way, you go out and see something and you say, 'Wow that's so inspiring. I want to write about that'. Sometimes the music itself takes you to a different place and points you in a direction, writing-wise. There's so many things that inspire me in the process. I think the best thing is to let it sink in for a minute, I think that's really important.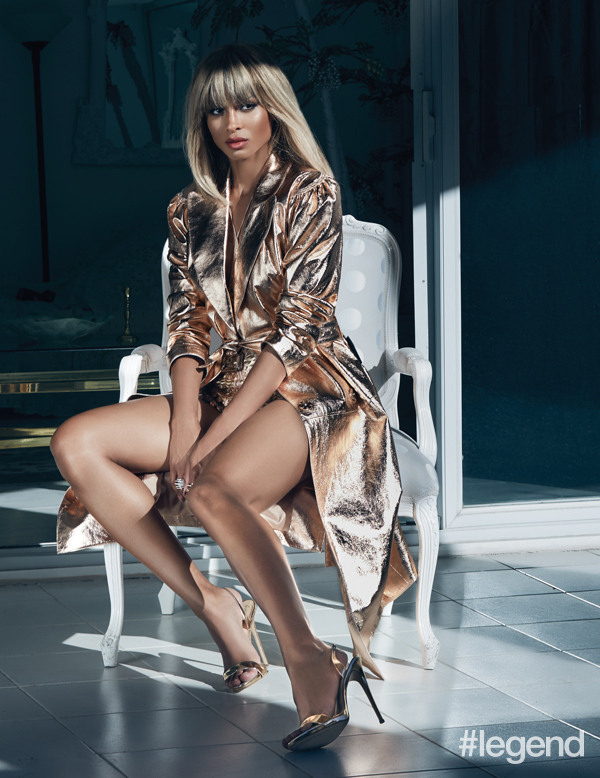 What's currently on your playlist?
I'm into old-school tunes. I have been loving the Bee Gees. I've been loving Diana Ross. I love Bruno Mars, when he sings live, he's amazing. I go between old school and new, really. It depends on the day. When I feel like an old soul, I love old school but I also do love Drake. Yeah, Bruno Mars and Drake are some of my favourite artists from this generation.
Your wedding in England in July was beautiful. What was your favourite memory?
I definitely can say it was two of the most perfect days in my life. The day before and the day of the actual wedding was a special time. When we get married, we only get it once, you can't repeat it. So, it was like, man, it's over already?
It was honestly so beautiful and I really felt like I was in a fairy tale. It was everything I hoped for. Everything I could have hoped for, dreamed of, happened on that day. It was memorable. We spent two days with all the people that we love, your family and your close friends. I'm definitely still floating, it's only three months ago and it's crazy how time goes by.
Your Roberto Cavalli gown, Peter Dundas designed it for you?
Yes, that was really sweet. Peter is, again, not only a creative genius but one of my closest friends. He was with me every step of the way in the process and he contributed to help me feel like the most beautiful girl on that day. He made me feel my most beautiful with that gown and that's exactly what I wanted. How I wanted my hair, my make-up, and it's a true blessing to have Peter make my dress. It was my dream dress. My dress, everything, my family and friends that were there, the man I was marrying, everything was absolutely a dream come true.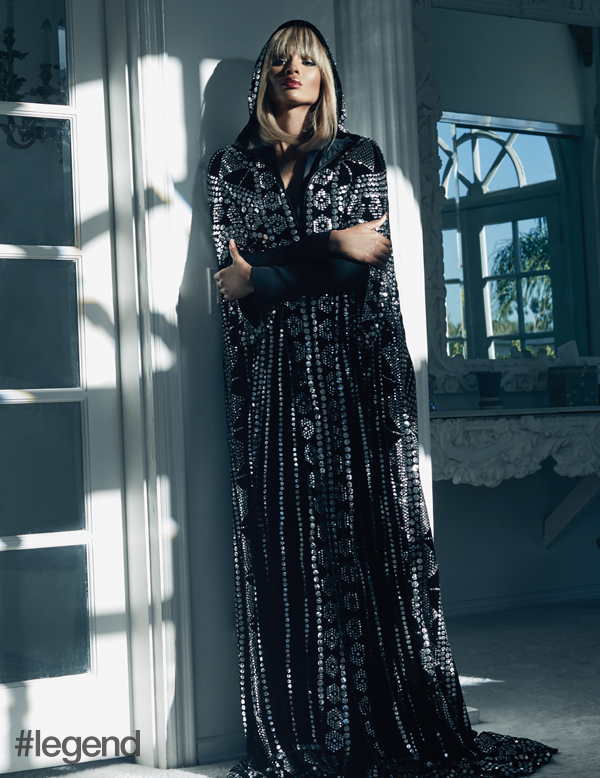 And your son, Future Zahir, is growing up so fast. What's the best thing about motherhood?
Motherhood, oh my gosh, it's one of the best jobs in life. My family, my son and my husband, those are the things that keep me grounded and centred and there's no better feeling than coming back and seeing him smile after a long day. You put him in a bath, you put him in bed, read a book, those moments are great to end the day and keeps life in perspective because all your child wants from you is love. They don't care about a lot of the things we care about anyway. Being a mom is part of what motivates me in my every day life.
So do you think your perspective on life has changed since becoming a mother?
Absolutely. It makes you really understand the definition of being responsible. Because now it's like, every decision I make affects not only my life, but it affects his life. And having my child has really propelled me to focus even more on not only what I want personally, and then also as a businesswoman. It really helps you lock things down.
Again, it's not just only my life I had to think about, but I have to think about his life too. Like I said, it keeps you grounded. That pure love, that instant love makes you realise a lot of things don't matter. You don't sweat the small stuff as much. Back in the day, before my child, I was such a perfectionist, you can put so much attention on some things but then you realise it really doesn't matter tomorrow. I can see that now, and focus on things that really matter. You also understand love much better. It's the greatest force, the greatest thing. Before this, I don't think I understood love honestly, but now I'm better at love, better at loving, better at patience.
Does your son travel with you often?
Well he just started school, which is an exciting thing. It was a big deal for me as a mother and I was so emotional. But, yes, he travelled with me when he was smaller. He's travelled to nine cities in Australia, he travelled to London and Paris a few times as a baby. Ibiza was his first international trip.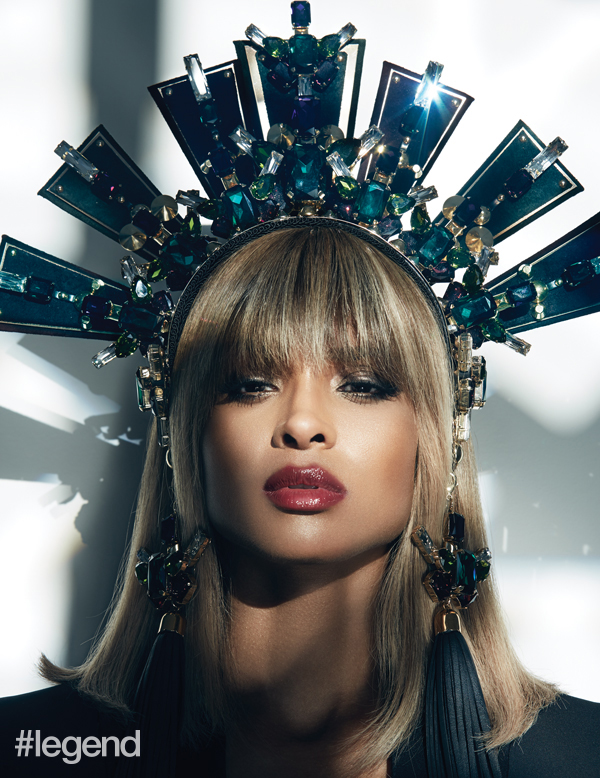 Your parents were in the military and you travelled often as a child. Was that something you wanted for your son?
It was always my thing. I knew when I would have a child that I wanted to make sure my child travelled the world if I could do it because I'm a military baby. My dad was in the military and I got to go to places like Germany. I think having those opportunities and experiences was game changing for my life and I wanted to give my child the opportunity to travel. He went far at just three months.
You also do a lot of charity work. What causes do you work with and why are they important to you?
Two of my main focuses are the youth and women, female empowerment. I really love working with kids, obviously being a mom. Every Tuesday, I go to Seattle Children's Hospital and, being able to go and see these kids, and sometimes you don't even know if they're going to make it to tomorrow, it's a very touching experience. It's also the most rewarding experience when you know you could put a smile on a child's face. And you know you made their wish come true, it could be as simple as wanting to see you, have a hug and be told they are loved. It reminds you why you do what you do and how privileged I am to have this opportunity to use my platform for something bigger. I also work to bring supplies to schools, it's heart-breaking to see how underprivileged they are, they don't have much, not even a chalkboard. Moments like that teach you to be humble, but it also makes me supercharged to help make a difference in the world. Things like that are what I love spending my time on.
You're an all-around entertainer. You sing, you dance, you act, you produce. Is there anything you can't do?
There's a lot of things I can't do. Thank you for the compliment but there are definitely a lot of things I can't do. I'm not really the best tennis player, I'm not a basketball player, not a soccer player. But that was very nice of you.
Photography / Dennis Leupold
Creative Direction and Styling / Paris Libby
Hair / Cesar Ramirez
Make-up / Yolonda Frederick
Styling Assistant / Claudia Perez-Kowalski
Photography Assistants / Winston Kingstro and Kevin Leupold
Production Assistant / Alex Uloom
Post Production / Alberto33
Location / Los Angeles