The Man Behind Toms' Mission to Blend Philanthropy and Entrepreneurship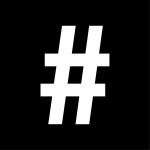 By: #legend
April 27, 2016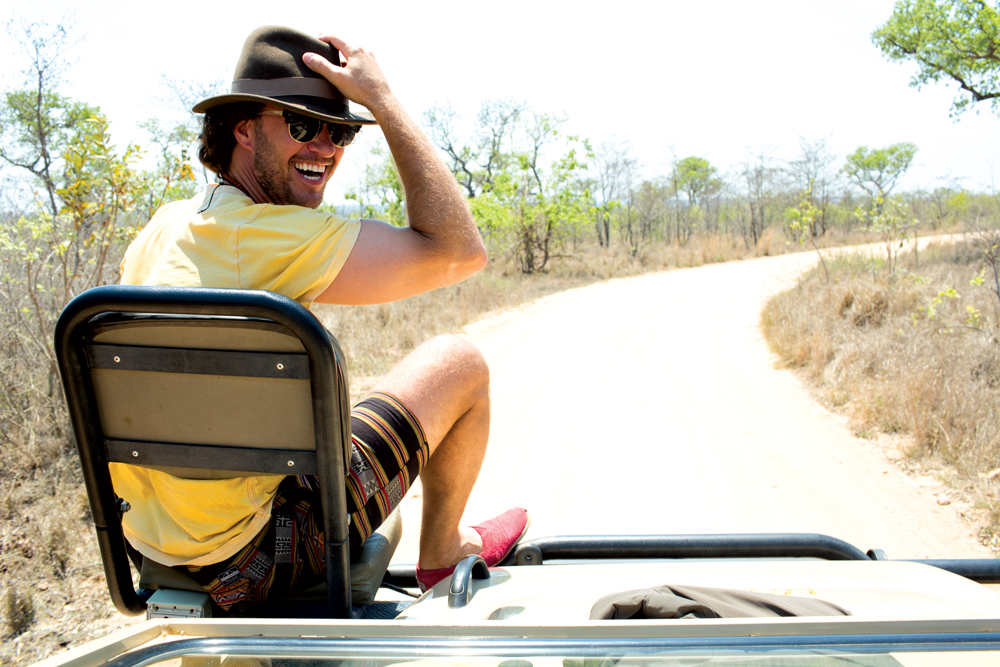 ​Chief shoe giver Blake Mycoskie, founder of Toms, has handed out more than 51 million pairs of shoes – quite an achievement, considering he started the brand 10 years ago by selling footwear out of his own apartment. Mycoskie is a serial entrepreneur with an inquisitive mind and a Midas touch. Before Toms he started several successful businesses, the first when he was 19, and sold them. There was the dry cleaning service EZ Laundry, the billboard company Mycoskie Media and the online driving instruction service Drivers Ed Direct.
Unlike his previous ventures, Toms has a social mission, born of a serendipitous trip to Argentina in 2006, when Mycoskie saw poor children who needed shoes. The company has a novel one-for-one business model: for every pair of shoes Toms sells, it gives a pair to a child in need.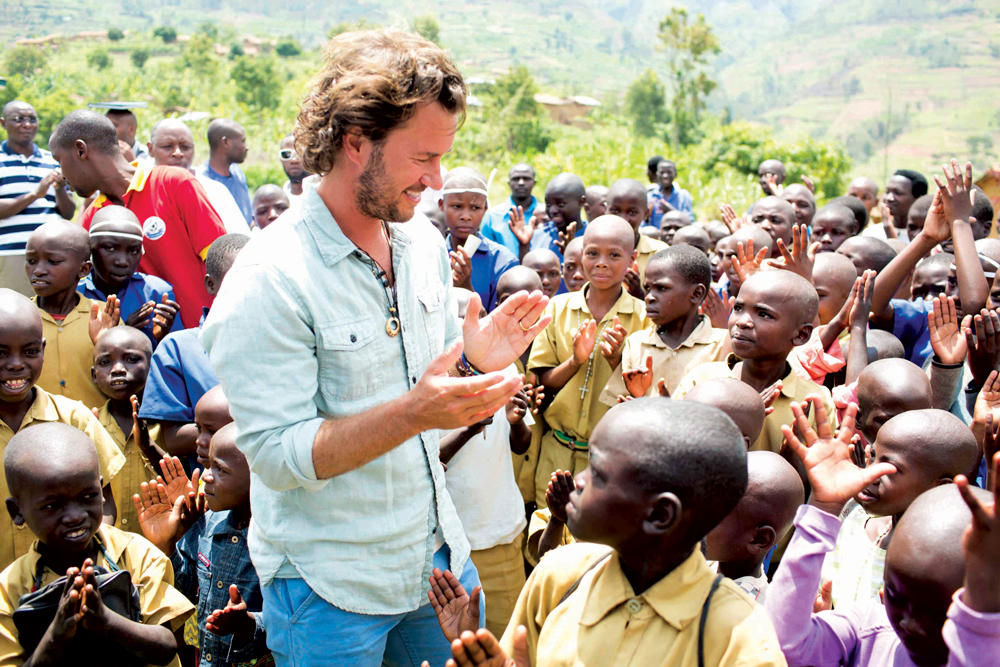 "I did not know it was going to work," says Mycoskie, a self-effacing 39-year-old Texan. The combination of his unpretentious surfer-dude attitude and his ambitious, no-nonsense approach has led Toms to global success. The company inspired copycats to come up with their own buy-one-give-one models and makers of counterfeit Toms mushroomed in mainland China.
"I don't think anyone knows it's going to work when it starts," Mycoskie says. "I wasn't really trying to start something that was going to be a big model. I never really anticipated having this conversation when I was on that farm in Argentina. I just saw some kids who needed shoes, and thought I had a clever idea of a way to help them, and it would bring me back to Argentina, a place I love. It wasn't like I set out to do something that was a business. It just became what it is today. So we've kind of grown as we've grown."
"When I started, the idea was to sell a pair of shoes today and give away a pair of shoes tomorrow," he says. "Then we called it Tomorrow's Shoes for the first couple of weeks. Tomorrow was too long, so I shortened it to Toms. People have been calling me Tom ever since."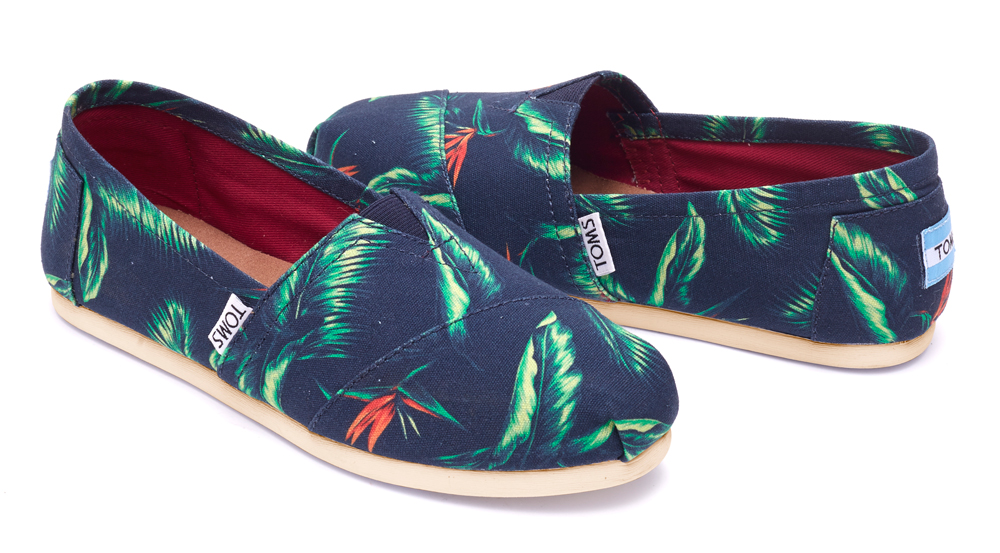 Many people found out about Toms in 2009, from former United States President Bill Clinton. Clinton is an avid supporter of the brand. That there is a shoe factory in Haiti today is due to Clinton having emailed Mycoskie after the earthquake, asking him to supply shoes to reduce the risk of Haitians getting tetanus. Today, celebrities such as Charlize Theron and Ben Affleck team up with Toms for charity, adding more star power.
Cloth slip-ons remain the Toms stock-in-trade, but the company has applied its business model to other markets. It sells eyewear, paying for prescription glasses or eye treatment for each pair of glasses sold, and even coffee, giving farmers a week's supply of water for every bag sold. Toms Roasting Company gets its beans direct from growers in Rwanda, Peru, Honduras, Guatemala and Malawi. Its coffee should soon be available in Asia.​
Over the past 10 years Mycoskie has not only reshaped the landscape of philanthropy but also turned the world of entrepreneurship on its head. "I think what's interesting is that I look back 10 years and how much the culture has changed and business has changed," he muses. "When I first started, people thought this was a crazy idea. Why would this kind of business work? Business's only purpose should be to make profits for the shareholders. And so, by us starting and showing that you can be profitable and be helping people at the same time, it's changed a lot of the ways how people think about entrepreneurship. Now universities all over the world are teaching the Toms model," he says.
"The impact we've had has been really fantastic, when you think about the children we've helped to get shoes for school, or protecting their feet and all these different things. Maybe the bigger impact is that we've helped change the culture of business. That's going to have a reverberation for many, many decades, if not generations to come. I think that's what I'm most proud of."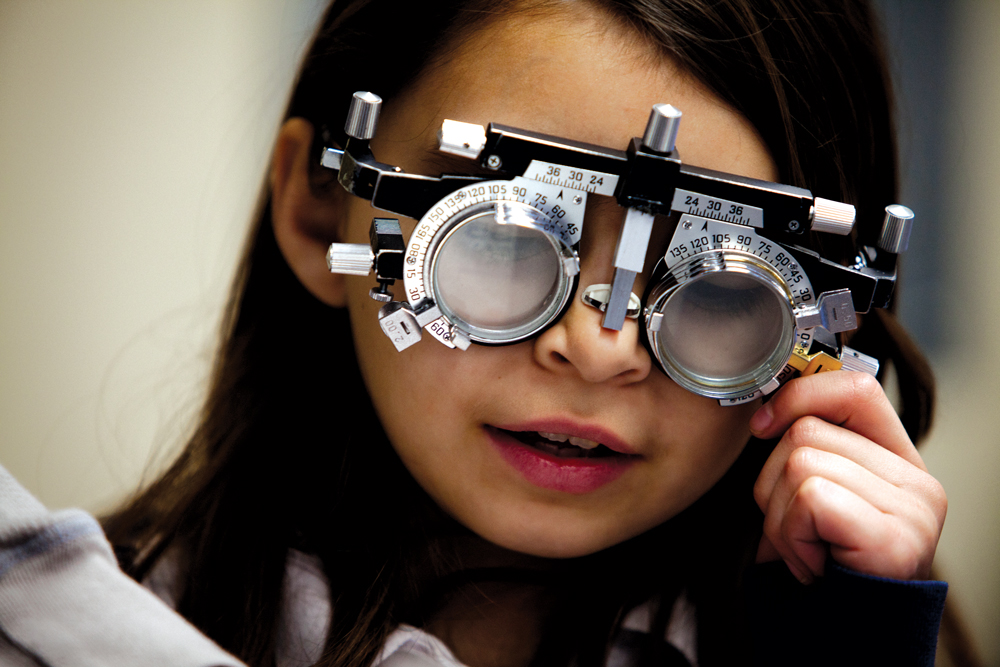 Mycoskie's father is an orthopaedic surgeon and his mother has self-published a cookbook. Mycoskie never graduated from college.
He admits knowing nothing about the businesses he has started. He has no secret of success. But his motto is carpe diem, the Latin exhortation to live for the moment. "I had a tragic loss when I was 18," he says. "One of my best friends died and the way I honoured his life was to live every day like there would be no tomorrow. So that's been a huge part of my life: to live the best you can, every day, not taking life for granted."
Mycoskie certainly lives by his motto, thinking out of the box and revolutionising retailing by marrying enterprise for profit and heart-warming philanthropy. Crazy as his ideas may seem, he knows what consumers want. "It's really more just about being curious about how the world works and what people are interested in. I think that curiosity leads to seeing opportunities where other people don't," he says.​
"To give you an example, before I started Toms, I started an online driver's education company. What I recognised was that teenagers are learning to drive and that should be something that's really exciting for them, but every teenager I talked to, friends of mine who had kids, they really dreaded going to the classes. They weren't inspired and weren't interested, and that made me really nervous driving in Los Angeles. I thought, OK, what do teenagers really care about? What does interest them? And I came up with two things. One is that they're all online. This was before Facebook. I mean, this was the Myspace era.
"And the second thing is, they're all crazy about good-looking people. So I hired models and actors to be my driving instructors because they all live in LA and they need part-time work. So now the teenagers are paying total attention to the driving teacher because the girl has some hot guy who is an Abercrombie model. That became a business, and a very successful one, because I was curious to find out why teenagers weren't interested in driving. So that's kind of been the secret to my businesses.
"With Toms it was the same thing. I saw kids who didn't have shoes and I thought, 'How can we make sure that they get shoes in a sustainable way? Charity didn't seem sustainable because if you make a donation, you might not make the same donation again. So it really started with curiosity and then thinking of unique ways to solve problems."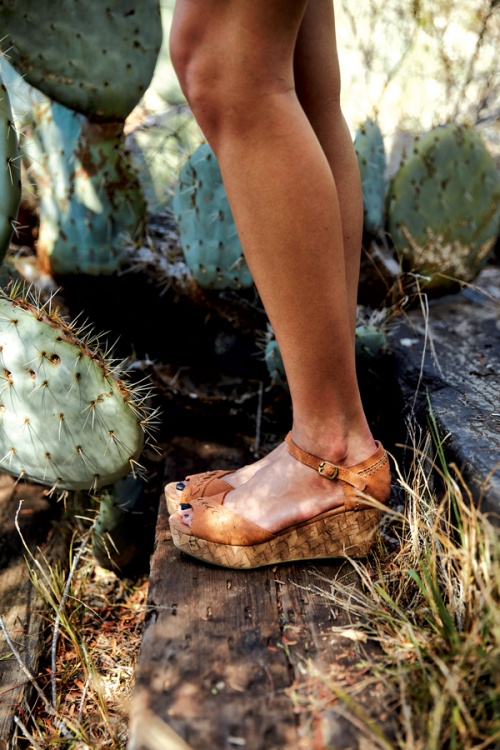 Solve problems is what Mycoskie did. Toms was criticised for giving aid but doing nothing about the causes of poverty. The critics said the company should instead create jobs for the poor. Mycoskie acknowledged they had a point and began putting Toms factories in countries where it gives away shoes.
"I don't think we ever espouse that aid is the only answer to the root cause. If you look at poverty alleviation, you really have three pillars. You have basic needs, you have education and you have jobs. You really have to, if you're really interested in helping a community alleviate poverty, look at all three," he says.
"So we've started with basic needs because that's just what I saw. It wasn't like I set out to solve this big problem, but then we started to realise that we can use our supply chain and do some manufacturing in Haiti, Kenya, Ethiopia and create jobs as well. So there is a way to do that. And then the third part of education is something that we really focus our shoe-giving on, so that children are in school when they need shoes for school. So by no means are we doing all three perfectly, but we definitely are trying to move our organisation with the mentality of focusing on all three. And I think that the aid part will always be a critical piece of it, but it's definitely not the solution."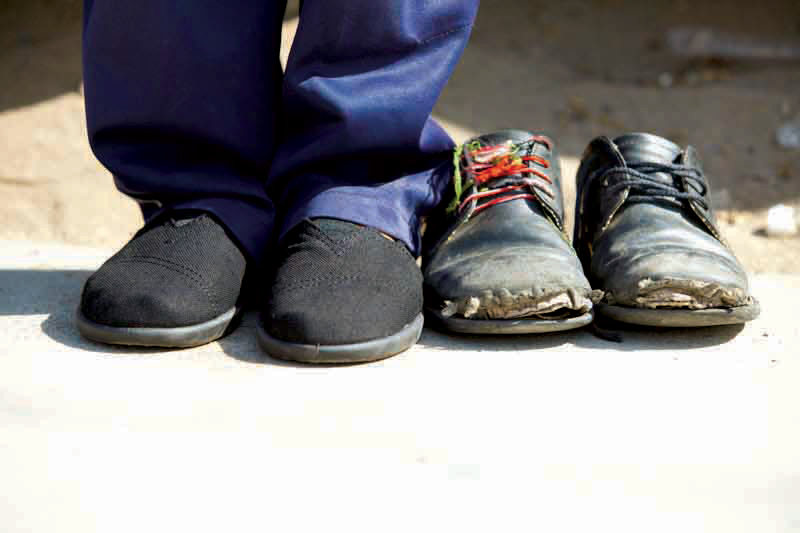 Mycoskie doesn't think of himself as a philanthropist. He points out that there's a big difference between giving money to a cause and setting up a business that can do good.
"I do a fair amount of philanthropy with my wife and I think the main thing is to not oversimplify it. Helping people who are living in poverty and dealing with an issue of animal extinction and poaching is very complex," he says.
"It's easy to oversimplify these issues, because maybe what made you successful and created wealth was a really simple business model. So really let the people who you are donating to and investing in do what they do best. Give your money and give your support, but don't try to tell them how to do their jobs, because their jobs are probably much more complex than we realise.
"I think it's really important that you're emotionally connected to where you're giving your money, because if you're not you can almost start to resent it. I see a lot of people who feel like they have a lot of wealth and they want to do philanthropy and they start listening to all these different people and they start giving money to all these different causes, but they don't really have a connection to what they're doing. And then over time it just becomes cheque writing, a process, and it's not as engaging. So being connected to what you're doing on a personal level is important."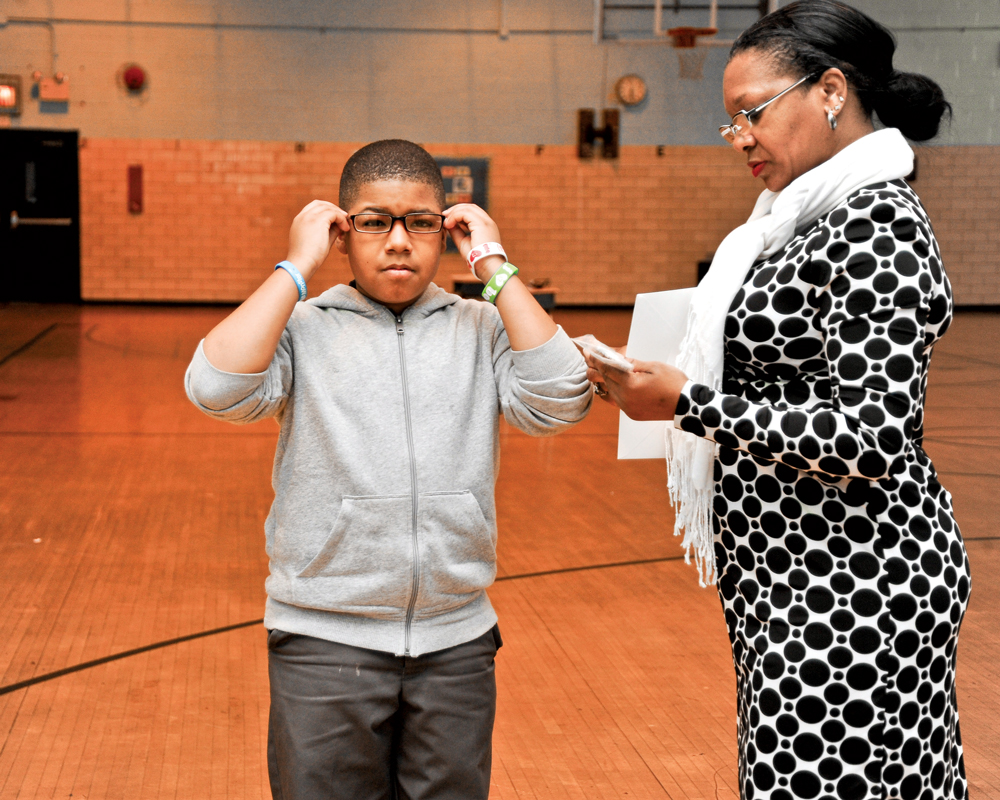 Connection and commitment are at the core of the Toms business philosophy and Mycoskie is as dedicated as ever. Instead of launching more products, he has decided to enhance the business in hand. He had planned to start more one-for-one businesses but has changed his strategy. In 2014, he sold half of Toms to Bain Capital. He used half his gain on the sale to set up the Toms Social Entrepreneurship Fund. Bain Capital undertook to match the amount Mycoskie put in.
The Toms Social Entrepreneurship Fund backs start-up social enterprises. The fund has made 12 investments so far. It has backed Change.org, which enables anyone to raise an online petition, and ArtLifting, which sells art made by homeless or disabled artists.
"I, as an entrepreneur, love starting new things, and then now, with the partnership with Bain and our CEO, Jim [Alling], who I have a wonderful relationship with, they helped me realise that we can actually have more impact and be more effective focusing on a few categories now and getting those right before doing more product," Mycoskie acknowledges. "The biggest challenge has been making good-quality shoes, especially as we've expanded into making all different types of shoes. So that's something we're getting better and better at every day.
"But I still have lots of ideas for one-for-one products and hopefully I'll be doing this for the rest of my life. You know, part of what having a partner like Bain has allowed me to do is to really expand the retail, which is very capital-intensive. It has also helped me to bring on some new talent who are really going to help us with the future vision of Toms."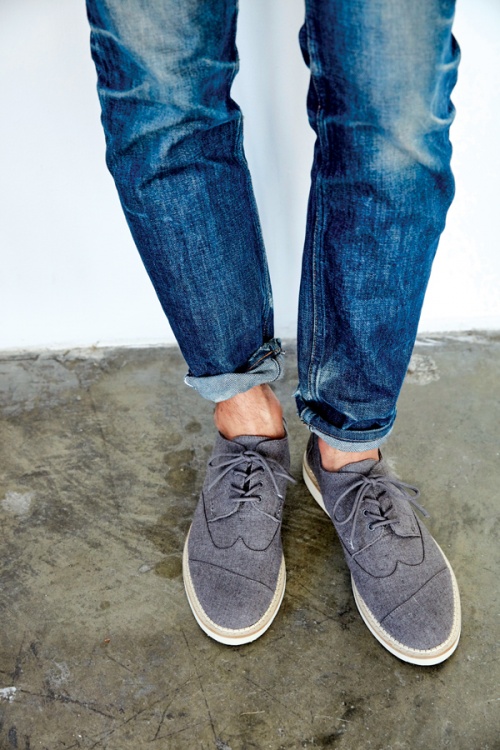 Mycoskie says it's almost easier to have a vision for the next 50 years and wake up every morning and work toward making that vision reality, than to make five-year plans or 10-year plans that depend on opportunities arising along the way. His focus for the next few years will be on community building. That is partly why he is opening cafes. "They are places where people can get off their digital devices and meet in person," he says. "The more we connect digitally, the more we need opportunities to meet physically. So a big part of what we're trying to do is to create more and more opportunity for that through unique retail experiences."
Toms holds each year a range of events and days of observance, which allow the company's supporters and followers to get involved in raising awareness. Every May, Toms promotes its One Day Without Shoes, urging people to go barefoot for the day to highlight why the company gives shoes to poor children.
Mycoskie's experience as an entrepreneur has taught him that it is most important to keep things simple. "A lot of people who have ideas want to have a big positive impact in the world. And sometimes I have to remind people that when we started, my goal was to help 250 kids. I didn't set out with a business plan.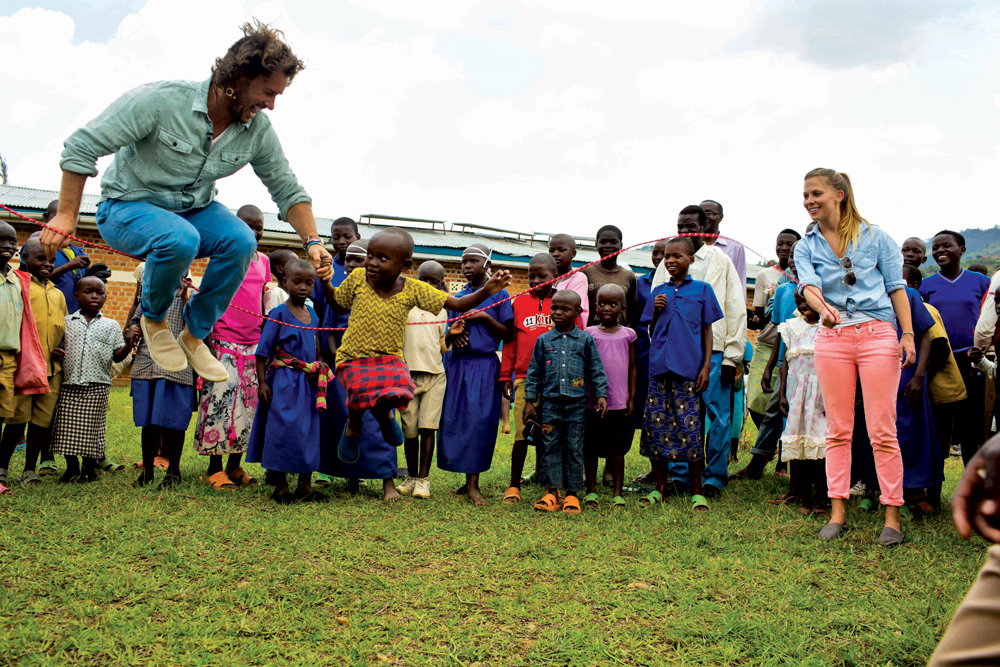 "I didn't have this big vision. It was just about 250 kids that I met whilst travelling in Argentina, and they needed shoes for school. So I didn't get overwhelmed. And then it went from 250 kids to 10,000, and so on.
"But if you have an idea that will have a positive impact in the world, even if it's just impacting two lives, those are still two very important lives that you're impacting; you never not follow through on your idea because you think it's not big enough because you never know what can happen with a small idea.
"You know, we were selling shoes out of my apartment 10 years ago, hoping to help 250 kids, and now I get to travel the world and meet all these amazing people who are helping us give away over 50 million pairs of shoes. It is kind of an incredible story. Even myself, who lives it, doesn't always believe it."