The Chinese hip hop artists who are breaking stereotypes
July 31, 2018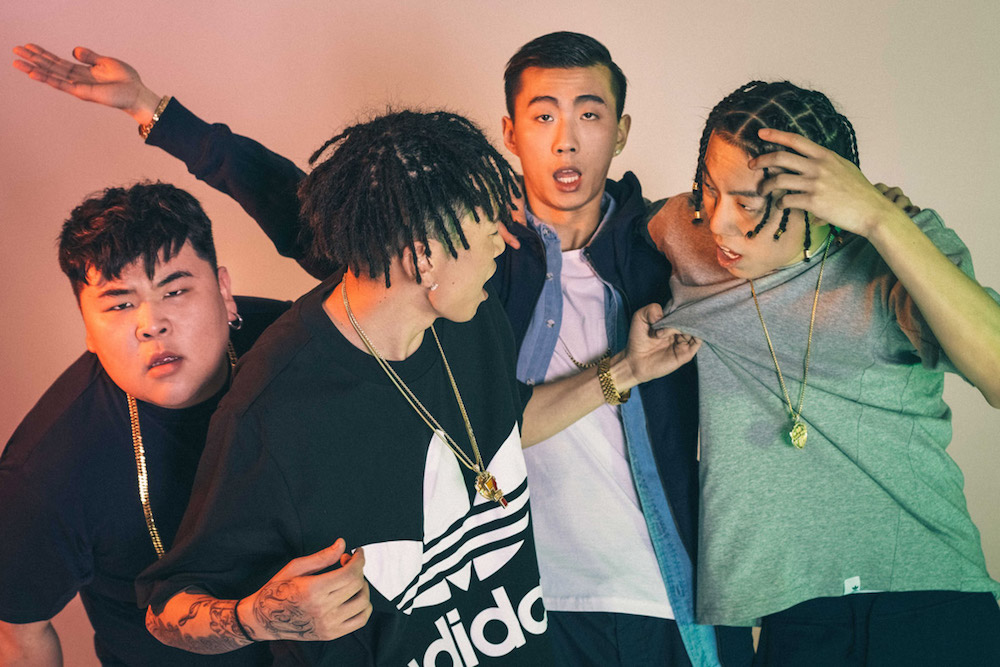 As more Asian talent are finally getting recognised on the global stage, there's been a surge of rising talents emerging from China. K-pop might be big now but China's very own underground hip hop movement has been getting some well-deserved attention. Music aside, these artists are sending a positive and inspiring message about what it means to be Chinese and are helping to break down the usual stereotypes around Chinese culture.
From the biggest names to the up-and-coming, here are the coolest Chinese rappers you should know:
Higher Brothers
Higher Brothers (@higherbrothers), a Chinese hip-hop group from Chengdu has gained international recognition with the help of New York based media company 88 rising. They first appeared on 88rising's Youtube channel in 2016 and released several popular tracks such as Made in China, Franklin and Bitch Don't Kill My Dab. This group truly represents the growing urban youth culture in China. Their global appeal is really a testament to how they're able to draw inspiration from a wide variety of hip hop influences while still staying true to where they come from and adding their own Chinese flair.
Vava
Vava (@vava.mis) was a runner-up on the Rap of China and is currently one of the biggest female rappers in China. She's been met with huge success following the competition and mainly raps in Mandarin and her native Sichuanese dialect. Despite this, her upbeat tunes maker her accessible for any hip hop enthusiast. She has been very open about her difficult upbringing being raised by a single mother in her songs and has stressed how important it is for China to have its own cultural movement in the face of cultural appropriation.
Bohan Phoenix
American born Chinese rapper, Bohan Phoenix (@bohanphoenix) often speaks about his identity and experiences as an immigrant in his songs, such as JALA, OVERSEAS and FOREIGN.
Dizzy Dizzo
Australian-Taiwanese rapper and our very own cover star alumnus Dizzy Dizzo (@dizzydizzo) has been making and releasing music since 2005. Her latest single carries the message "you must believe in yourself and be brave enough to be what you want to be" and has been trying be a positive influencer through her music.
More: Dizzy Dizzo drops new single ft. rapper Al Rocco
Kris Wu
Former member of EXO, Kris Wu (@kriswu) is well known as a Chinese hip hop artist, model and also one of the judges of the Rap of China 2017. He has worked closely with 88rising in recent years. His single "Juice" is on the soundtrack of xXx: Return Of Xander Cage and has reached 1.7 million views on Youtube.