Bebe Rexha Breaks Through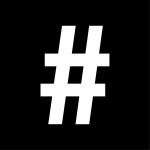 By: #legend
September 1, 2016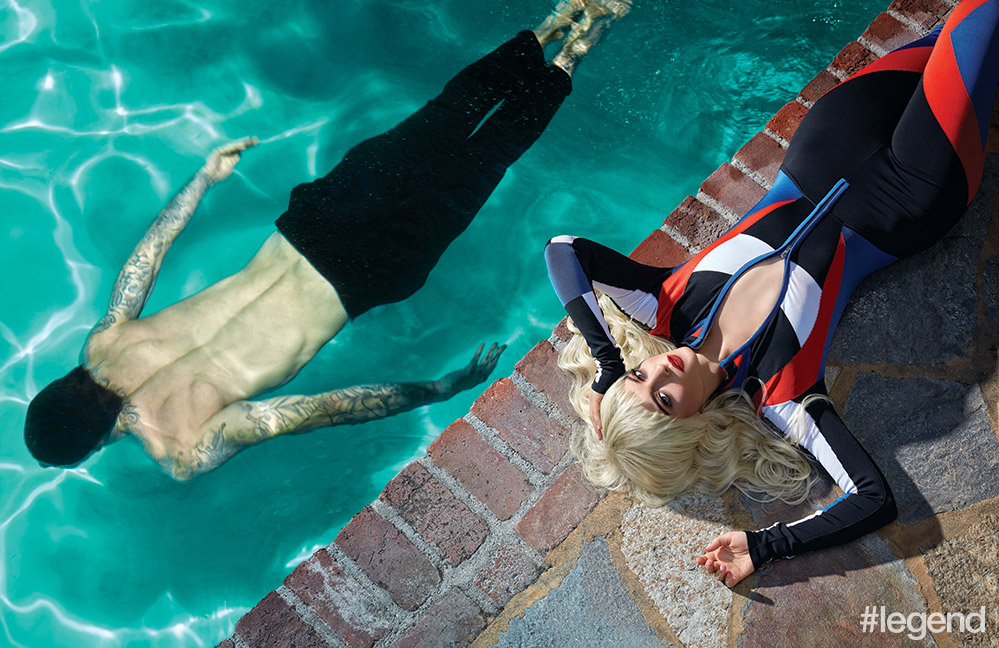 It may seem as if Bebe Rexha burst onto the scene with the success of her two most recent singles No Broken Hearts, featuring Nicki Minaj, and In The Name of Love with DJ Martin Garrix. But Rexha's fame has been two years in the making. You cannot mistake her voice, strong and soulful on David Guetta's Hey Mama and G-Eazy's Me, Myself & I. Also unmistakable are her unique sound and honest lyrics, the 26-year-old singer-songwriter having penned numerous chart-topping hits, from Eminem and Rihanna's The Monster to Nick Jonas's Under You.
Where does the inspiration come from for your lyrics?
It comes from real things that I'm going through. I just put my real life experience into the songs and that's why people can relate to them and connect with them. It's never me trying to just write a song for no reason.
I kind of write what I'm feeling, what I'm going through.
What was No Broken Hearts about?
I was just feeling heartbroken and I'd gone through a lot that month. I was just trying to write an anthem and trying to not let the pain or the hurt get the best of me. I wanted to feel strong.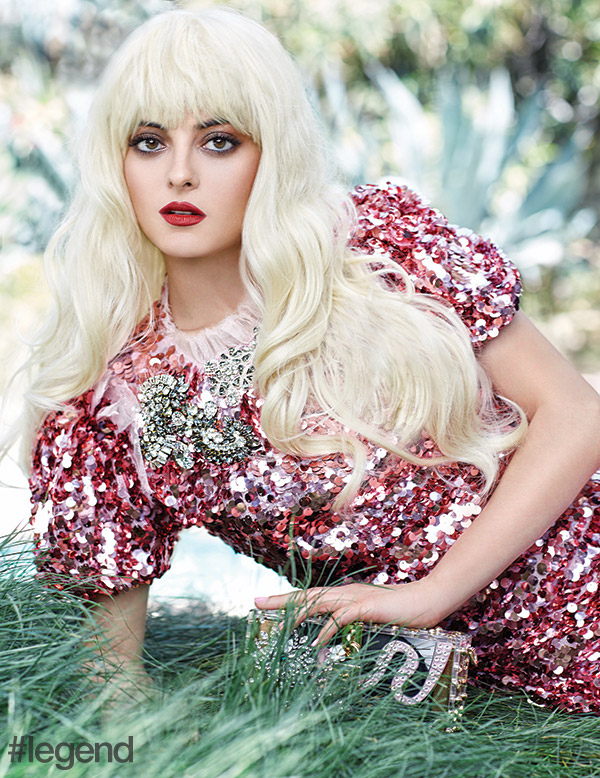 When you were younger, you were told to take songwriting classes.
I met with this lady, Samantha Cox, who works for the BMI music group. They take young songwriters and develop them in their artistry and songwriting skills. I told her I wanted to be an artist. She told me it required a lot of work, and that I would need to take a lot of classes and learn how to write a great pop song, or even just a great song. She signed me up for workshops and I would learn to write songs at least twice a week. At the time, she told me about these other artists, Lady Gaga and Kesha, and it was even before they became big. She said they were songwriters and wrote a lot of their own music. I was 16 or 17 at the time and I listened to her advice.
What's your songwriting process like?
It's different every time. Sometimes it is things that bother me. I'll write them down in a diary – notes about what's bothering me – and then it'll become lyrics. And when I go into a studio, I'll put music behind them and write some melodies. Sometimes I'll go into the studio and a producer will play me an instrumental or beat they wrote, and I'll go into the booth and just freestyle, and sing whatever comes into my mind. Sometimes I'll just write the song around the piano.
What was the hardest song you've written?
I'm Going to Show You Crazy was a hard song for me to write. It was just very meaningful and very honest, and I was scared because I had to put in my all.
You're the voice, and the pen, behind so many radio hits. How did you end up writing for people such as Eminem, Rihanna and Nicki Minaj?
I always write songs for myself. I never go into the studio and say, "I'm going to write a song for Nick Jonas, Selena Gomez, Nicki Minaj or Eminem." I always write with the intention of writing a great song. I go into the studio with my friends and we write an amazing record.
A lot of the times I write for my own projects. At the time I wrote The Monster, I didn't have a record deal, so there was no way for me to put the song out. The only way for the song to come out was for it to be an Eminem song. I didn't really have a choice back then. But I never write with another artist in mind.
What would you say was your breakthrough moment?
I don't know if there was one breakthrough moment. I think it was little moments that became one breakthrough moment, you know? I still feel like it's a journey and I think these are moments that are leading up to an even bigger one. I think that, definitely, being a part of The Monster and my songwriting has definitely helped propel me, especially this year, with Me, Myself & I. I think that was a very big moment for me, and people getting to know who I am, and my voice, and getting to see the type of artist that I am.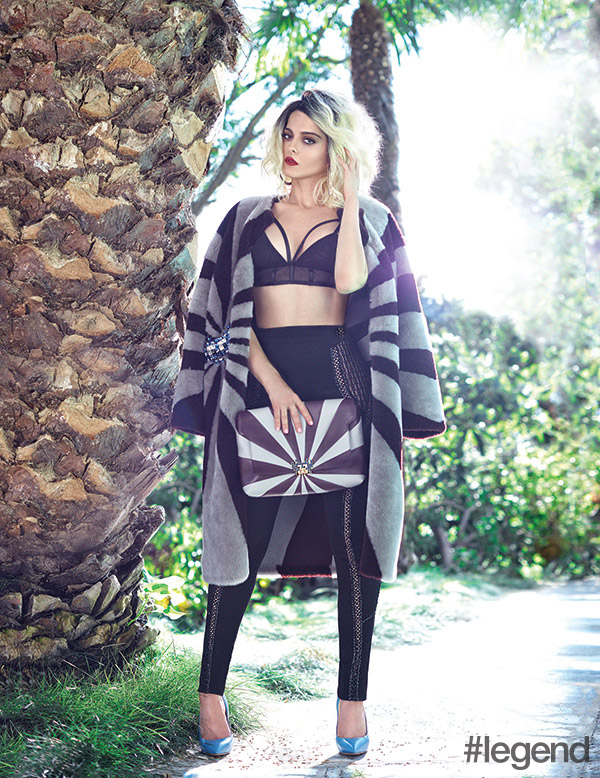 Do you get recognised more on the street now than before?
Yes, yes, I do. It's really weird.
What was it like to transition from songwriter to solo artist?
I think it's a lot different when you're a songwriter because you're sitting in a room with a whole bunch of people, sitting behind a computer for 16 hours a day, whereas when you're an artist you have to write the song and then bring the song to life on stage. The way that you look in the video, and the way you connect with your fans, and how you want to be portrayed, how you sing the record, how it's performed, it's different. There's a lot of pros and cons to both. But I think what's most amazing about transitioning is that you can connect with your fans more. When you write a song for someone, they interpret it their way and they sing the song in a way that they envision the song to be sung. When you become an artist, you get to be the controller of the way that everybody sees the music video or hears the song and that's the most exciting part for me.
Who are your musical influences and do they show through your music now?
For sure. I'd say I grew up listening to No Doubt, The Cranberries, Destiny's Child. I love Kanye West. I love how, musically, he always takes big risks and does what he wants with all his heart. He never follows the mainstream. He kind of changes the way mainstream works. And I love Lauryn Hill.
Her records and her lyrics are so truthful and that's a very hard thing to do. Destiny's Child, I love their songs, their strong, independent woman songs. I love the 1990s and the 2000s groove and I definitely think that has inspired me.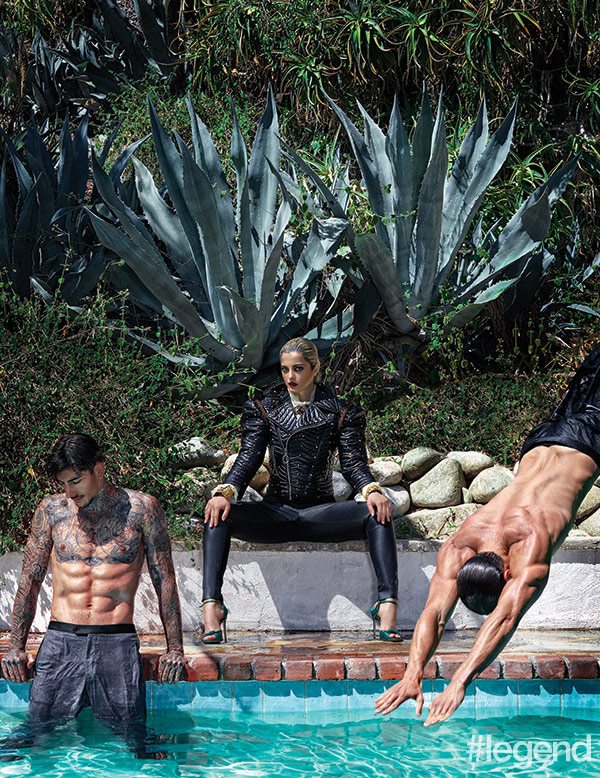 You also had an unusual background. At one point you trained to become an opera singer.
Yes, I was in a choir and one day my teacher came up to me and said, "Can you sing up the scale for me?" She was playing up and down the scale on the piano. She had the whole class do it and kept going up the scale until everybody stopped singing because it was too high. I was the only one who kept going, I had such a high tone. She told me I was a coloratura. I had a very whistle-like, high soprano voice. I told my parents and they thought I should go to college and get classically trained. So that's what I did for a good two years, but I just got very bored singing old music. I wanted to create my own music that would last through history.
Your first stint was playing in a band, Black Cards, with Pete Wentz. What was that like?
That was scary, very new to me, very exciting. I'd never been part of anything like that, but I knew it was a great experience. I learned a lot: a lot of good and a lot of bad. But it definitely threw me into the music business, kind of blindly. I'm very grateful. It gave me a very good perspective about how things needed to be done: you have to really fight for yourself and what you believe in.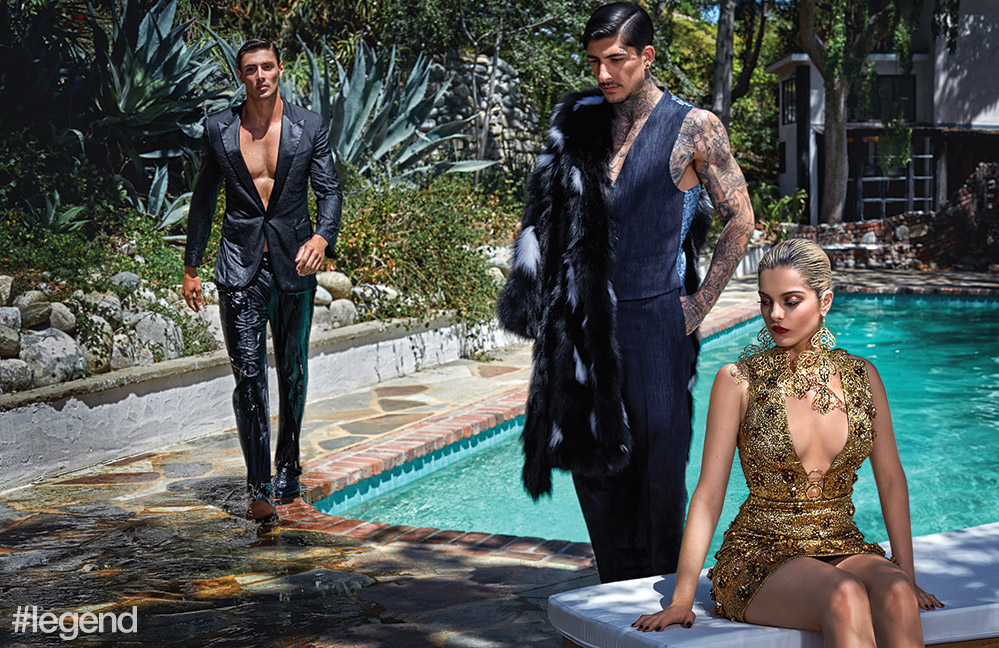 So you've just wrapped up shooting the music video for In The Name of Love. Will it be part of your new album?
It may be. I'm very excited about this music video because it was shot by Emil Nava, who's actually nominated for two Video Music Awards this year. He's done a lot of great Calvin Harris and Ed Sheeran videos. He's a young, exciting director, with amazing energy. The concept of the video was so beautiful.
It's very Great Gatsby-style. It's a simple video but it means so much. Martin Garrix is also in the video and he's never been in any of his music videos before, so that's a cool change.
I worked really closely with Emil on writing the treatment and being really part of the creative process. I like to be involved in the creative process every step of the way.
When will the new album come out and what can we expect?
Most likely, autumn. It's all about honesty: songs about heartbreak and love, and growing up. There's a lot of cool rhythmic urban sounds.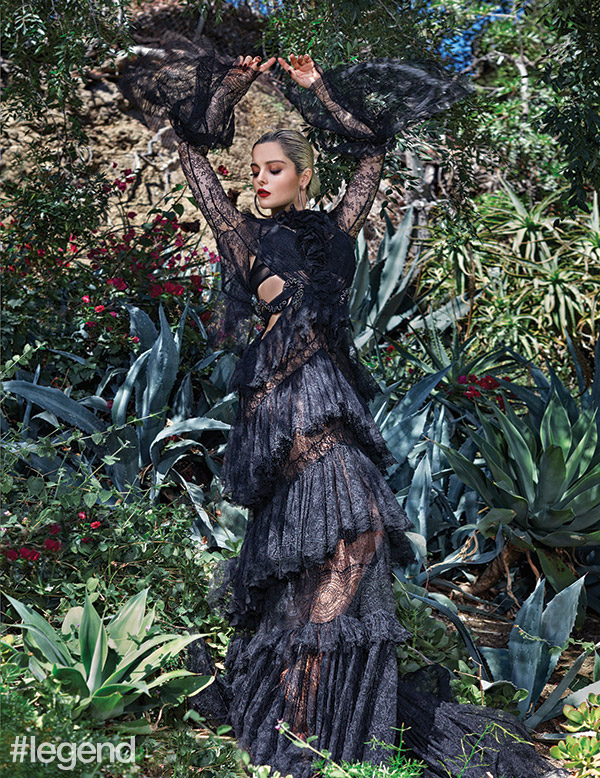 Do you have a favourite song on the album?
Yeah, my favourite song on the album right now is called Gateway Drugs. It's about a real-life situation. It sounds like it's about drugs, but it's about love and it has to do with my past, someone I really loved but am no longer with. I love the sound of it. It's a cool production and a throwback to Timbaland days.
You've worked with so many people. Who would you love to work with next?
Kanye West. I keep saying it, hoping that one day it will come to fruition.
If you had the chance to go back, what would you have told your 16-year-old self?
To relax and not take everything so seriously. Life is too short to be nervous or anxious or feel sad. Smile more and enjoy each moment.
Photography / Eric Michael Roy

Creative Direction and Styling / Paris Libby

Make-up / Kira Nasrat for The Wall Group

Hair / Fitch Lunar

Styling Assistant / Allison Sherman

Photography Assistants / Philipe Alexander, Chris-Ian Garcia, Elena Rojas and David Madison

Models / Daniel Bamdad at LA Models, Elliot Law at DT Model Management

Location / The Zappa Estate, Los Angeles