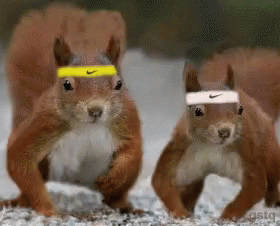 By definition, an influencer is an individual who has the power to affect the purchasing decisions of others or who has a following in a particular niche market. During 2019, a few extremely alternative influencers have emerged on social platforms. Just a little hint: they're all animals or insects of some sort.
With more than 2.3 million followers on Instagram, Lil Bub has to be one of the top cats in the world. Being rescued by her owner when she was little, Bub has overcome a lot of different health issues and has become a renowned published author, a talk show host, a movie star and, most importantly, has helped raise more than US$300,000 for animals in need.
A sophisticated bee is hardly anything you see on a daily basis. But here's the first bee influencer in the world, B. Being the first French insect to gain more than 200K followers on Instagram, B has set her goal to raise awareness on the dwindling number of bees. Partnering with the Fondation de France, the money raised through the account will accompany NGOs to ensure proper use of funds in the research to preserve bees.
Probably one of the newest addition to this category of influencers is a three-week-old monkey, Lil Curtis. The video of him taking a peaceful bath has gone viral within a few days and it's one of the most trending videos in the past week. If the video below doesn't make you happy, we don't know what would.
If you feel lonely at night and need something to cuddle, you might want to get one of Jill's pillows! A seven-year-old Hurricane Isaac rescue has launched her own line of pillows for her fans. Being a pioneer in the world of vegetarian and parkour, her only fear is the vacuum.
Last but not least, it's Doug The Pug. Probably the most famous pug in the world, he's got more than 3.8 million followers on Instagram and is friends with all the celebrities, including Katy Perry, David Dobrik, Demi Lovato, Gaten Matarazzo from Stranger Things, Cole Sprouse and many others.