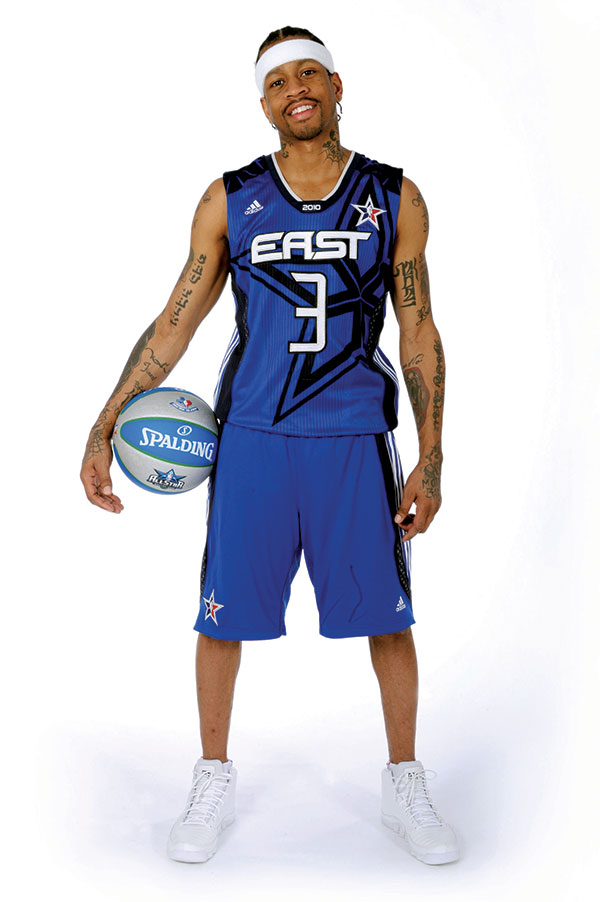 ​The public's relationship with Allen Iverson, the bad boy of basketball, is chequered. Even so, lovers and haters alike gawked in awe at Iverson's prowess on the court, and acclaim for the player came in waves during his 14-season career in pro basketball. In 1997, as a young upstart, Iverson famously crossed over Michael Jordan in a sublime display of skill with the ball, leaving Jordan grasping at thin air. On his way to a 37-point game, the six-foot-tall guard laid claim to his place in basketball history.
Iverson was an 11-time NBA All-Star and the Most Valuable Player in 2001. In April last year he was elected to the Naismith Memorial Basketball Hall of Fame. When Iverson accepted the honour, a standing ovation ringing in his ears, his eyes were awash with tears as he mumbled his thanks to God, to his coach, John Thompson, to his teammates and to his family for their love and support.
Off court, Iverson gained a different sort of fame. He became notorious for missing practice, for his belligerent attitude to coaches and players, and for being arrested and facing court on criminal charges. When, in 2002, a reporter asked him to explain his patchy attendance at practice, Iverson responded with a long tirade and the famously inane assertion: "I mean, listen, we're talking about practice, not a game, not a game, not a game. We talking about practice, not a game, not… not… not the game that I go out there and die for, and play every game like it's my last – not the game. But we're talking about practice, man. I mean, how silly is that? And we talking about practice." The statement went down in history. Comedian Dave Chappelle alluded to it during his appearance on Saturday Night Live only last November.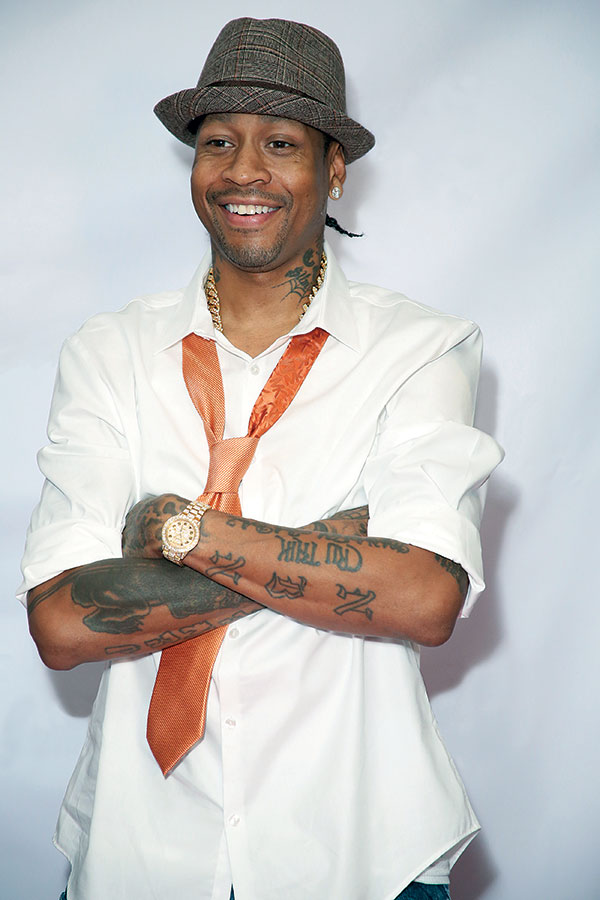 It was more than just the semi-permanent scowl on his face, the tattoos on his biceps and his reckless behaviour that earned Iverson his bad boy reputation. There was also his impact on the fashion world. Iverson's wardrobe suited his personality. He was famous for kicking it in oversize jeans and fitted baseball caps, oversize pendants and Timberland boots. Iverson meshed hip-hop streetwear and basketball, to the chagrin of the NBA, which issued in 2005 a memo banning players from wearing such clothes. In response, he told Complex magazine: "Guys is supposed to be able to be original and dress like how they want to dress. The NBA can't dress no grown man." Since then, the NBA has relaxed its dress code, and many pro athletes are now setters of fashions. 
But Iverson was the first. His style led to an unprecedented deal to endorse the Reebok brand, which earns him US$800,000 a year for life and a US$32 million trust fund, which he will be allowed to get his hands on in 2030. Iverson is disinclined to dwell on his status in the fashion world. Asked to describe his own style, he said with a shrug: "I don't think I dress fashionable. People think it's so unique and different, but this is just how I dress. Like the guys I grew up with. But I would say [my style] is just fly."
After leaving the Philadelphia 76ers for the second time in 2010, Iverson signed to play for a Turkish team, which took him around Europe and China, but later that year he announced his retirement from the game. Since then Iverson has been busy with his children, he says. He has five offspring by his ex-wife, Tawanna Turner.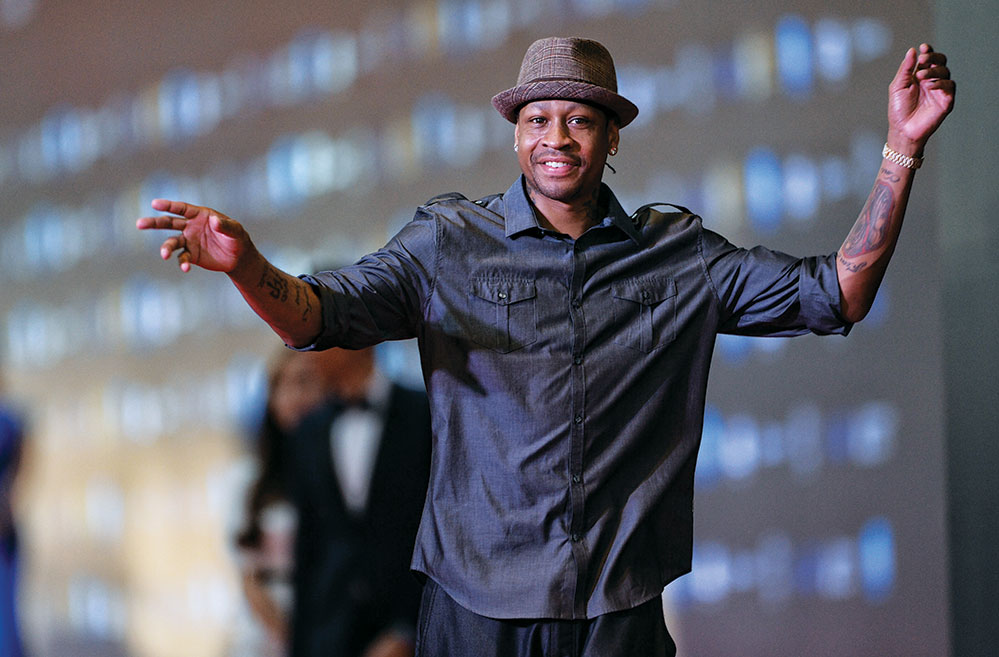 But China staked a claim to a place in Iverson's heart, and he has returned several times over the past few years. At the 2016 Mission Hills World Celebrity Pro-Am Golf Tournament in Hainan's Haikou, he expressed no nervousness about competing as a golfer. "It's my first time. I think it's an amazing sport, and the reason I feel like that is because I can't play it," he said. "But it's a competitive sport. Anything that's that competitive is an eye-opener for me, just because I'm a competitive person. You know, I'm just looking for, having, fun, just being out there, having a good time."
To prepare for the golf tournament, Iverson listened to Michael Jackson tracks. "That's it. That's what I did in my playing career," Iverson said. "I don't think I have a favourite. I love so many of them. It's hard for me to just pick one. I feel in different ways when I hear different songs. Mike, he makes you emotional in so many different ways in different songs, so it depends on what kind of mood I'm in."
Among Iverson's fans is the mainland's own King of Pop, Jay Chou. Chou said during the golf tournament that he would love to make a film with Iverson in China. Iverson responded: "What I think about that? I would love to do it." Asked what sort of character he would play: "I don't know. I know I would rather be the bad guy."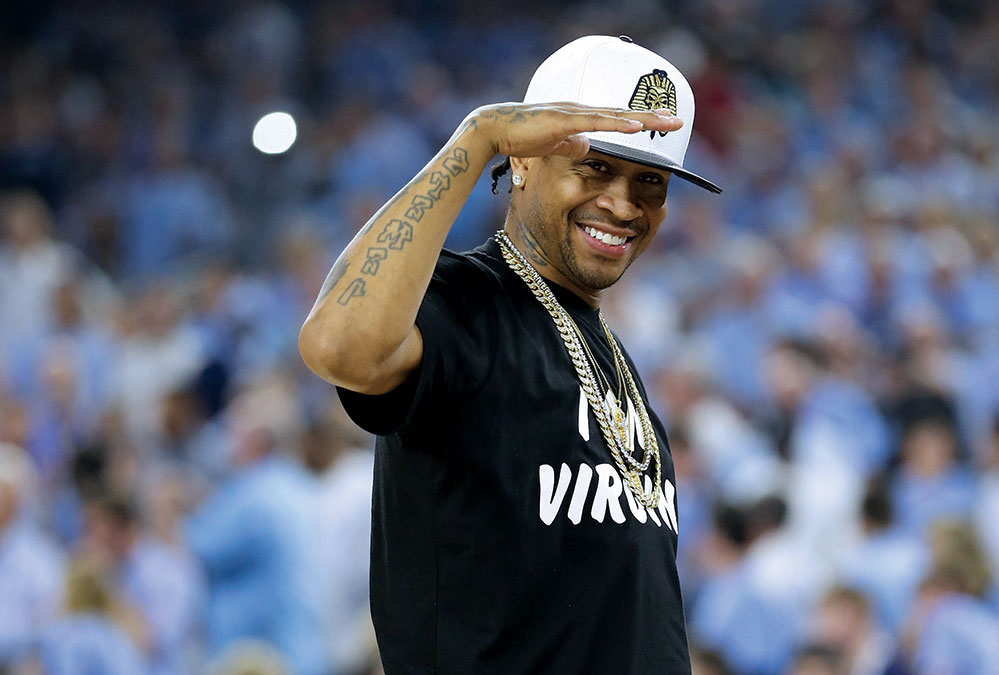 Iverson's easy humour in answering such questions is one reason the polarising celebrity attracts so many fans – in the mainland as elsewhere. The Chinese media were effusive in their declarations of love for Iverson, and their sentiments were reciprocated. "Basketball is beloved by a lot of people," he said, "and I think my relationship with my Chinese fans is the fact that the people here really love and respect people that are authentic, people that's not scared to be themselves. I think they respect people that are human and act like they're human, and realise and know that they're only human. When I came here in '96 on a Reebok tour, I was honestly blown away and I think, from the first time I came, I knew it wouldn't be the last, and it's always been the greatest experience."
Asked what his fondest memory of China is, Iverson answered: "Everybody asking me what the greatest time I had coming to China, and I can't pick one certain time because I've come so many times. It's never a bad experience. Now I'm so used to coming out here now, the flights are not even long anymore because I'm so used to the travel. I've got my routine, how many movies I'm going to watch, how much I'm going to sleep. The hardest thing is getting adjusted [to a different time zone]. Like, right now, it's what, 10.30am, 11 o'clock? And at home it's 11 at night. This is the time I'd be winding down, ready to go to sleep, and I'm wide awake doing interviews."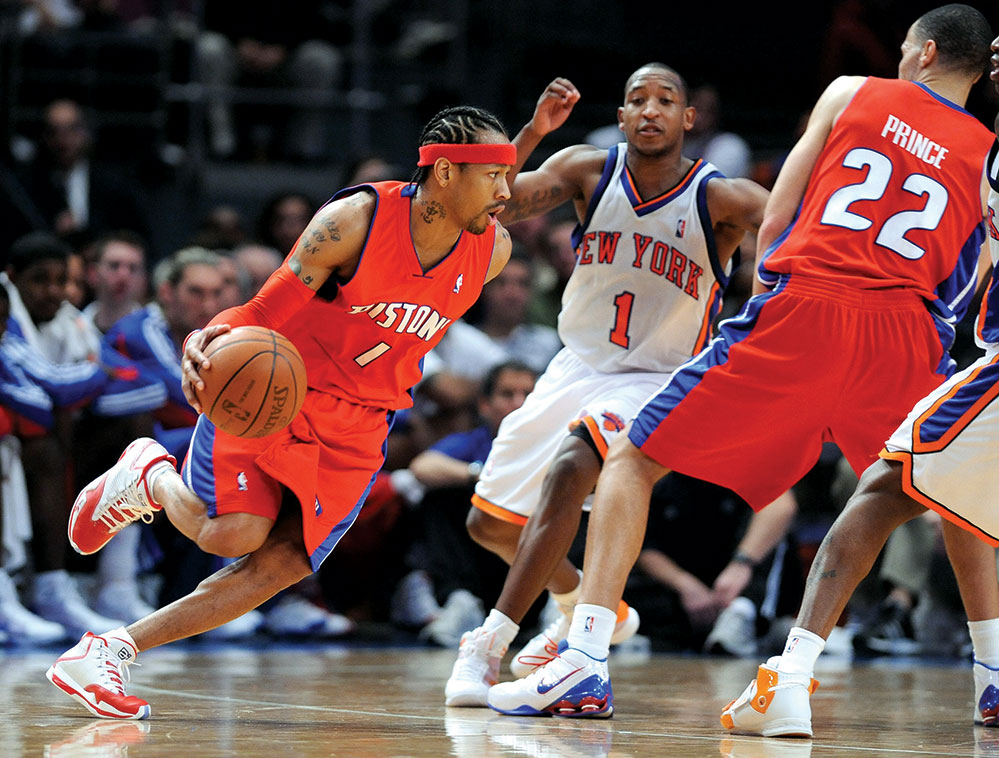 Iverson seems blown away by his Chinese fans. "I have my best fans here, even better than in the US," Iverson said. "I didn't know I had so much love until I came here the first time in '96. And that's why I always continue to come here and will continue to come here." The food is another attraction. "I love Chinese food," he says. "My favourite is shrimp egg rolls. I like shrimp fried rice, too. But my kids and my girl, they love it all. We have a spot like, maybe five minutes away from my house, and out of seven days a week we go there, maybe, four times."
All this love makes it almost certain that Iverson will make a trip to China with his family sometime soon. "You know my daughter, my oldest, my 21-year-old, I'm going to show you a text that she sent," he said, whipping out his phone to find the message. "She's been talking to me about coming here for so long. Today, I was showing my little kids the outside, on the course, with the big pool, and they were all losing their minds. But my daughter texts me, 'Why didn't you tell me you were going to China?'." Iverson understands how she feels. "I would love to bring my kids here. I would love for them to experience this – especially my eight-year-old, my 10-year-old and my 13-year-old – just so they can see how the people here embrace people in another country, how they embrace their dad."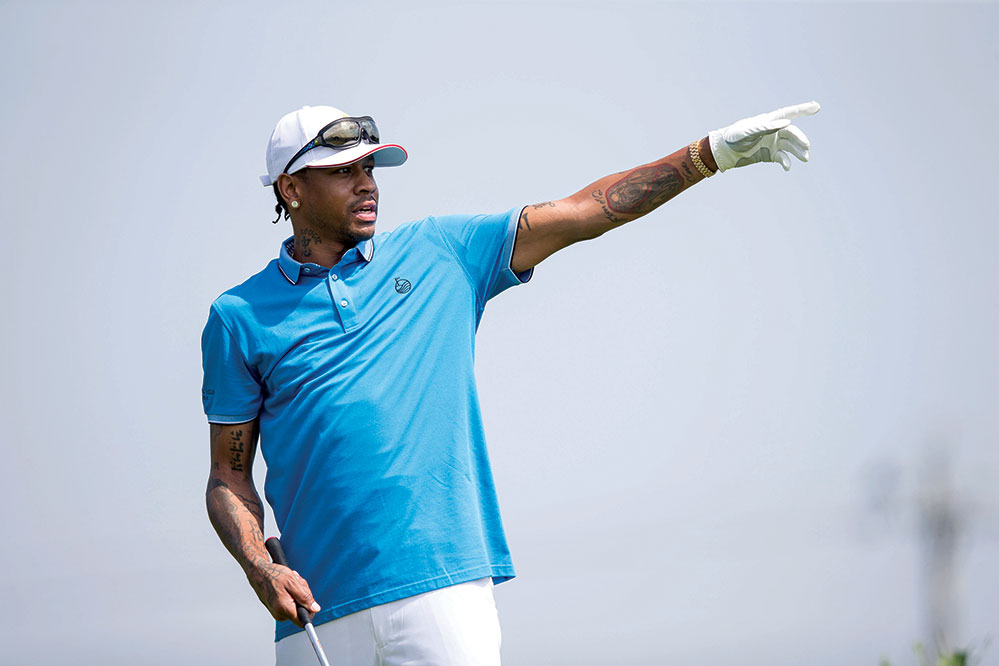 His basketball career may be over, but Iverson can still dream. "I would think my dream would be that with whatever I'm involved in, I'm proud of my finished work. My dream would be, you know, first and foremost that my kids and my family are well. And that's about it. I think that, also, my dreams have already been fulfilled and now it's just about the new endeavours that I'm involved with. I'm just trying to be comfortable about those, like how I was comfortable with my legacy in basketball."
Another of Iverson's famous utterances was, "I don't wanna be Michael Jordan. I don't wanna be Magic. I don't wanna be Bird or Isiah. I don't wanna be any of those guys. When my career is over, I wanna look in the mirror and say, 'I did it my way'." Evidently today, Iverson still does.