Allan and Jonathan Zeman Take Lan Kwai Fong to Shanghai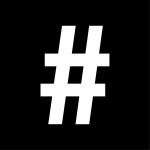 By: #legend
March 31, 2016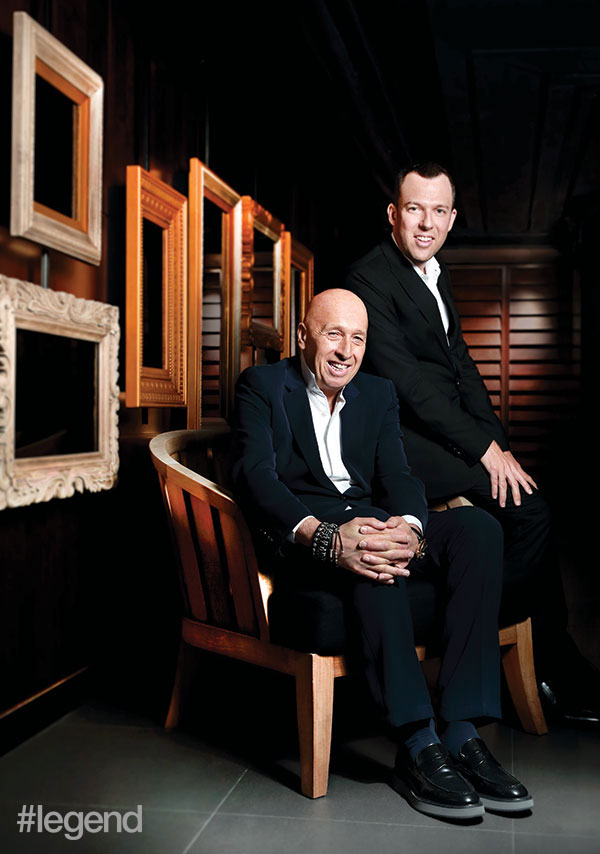 As Allan Zeman walks down the hill to California Tower, his new, purpose-built, 27-storey entertainment complex, punters stop and stare. There's quite a scene out front: tables full of people watching people and clinking drinks, lounge music wafting out from the bar, and the air charged as if, at any moment, anything could happen.
In the gleaming lobby, as the lift doors begin to close, Zeman, like any punter, dashes forward past an astonished greeter to hold the doors open. "The beauty is you could be standing next to a billionaire and everybody's the same in Lan Kwai Fong. There are no airs," he says.
The glass-sided lift climbs rapidly and the city scrolls past until we reach the roof and Cé La Vi, successor to Singapore's famed Ku De Ta. The sun sets, giving way to a perfectly clear evening. Central is spread out beneath us, as we sit atop the tower rising from the pulsating heart of Lan Kwai Fong.
"Lan Kwai Fong is a people place," says Zeman. "There's a good vibe, a good energy. There are always people of all different sizes, colours, directions. It really makes the place. When you walk into this area, you're in Hong Kong but you're in a very unique space."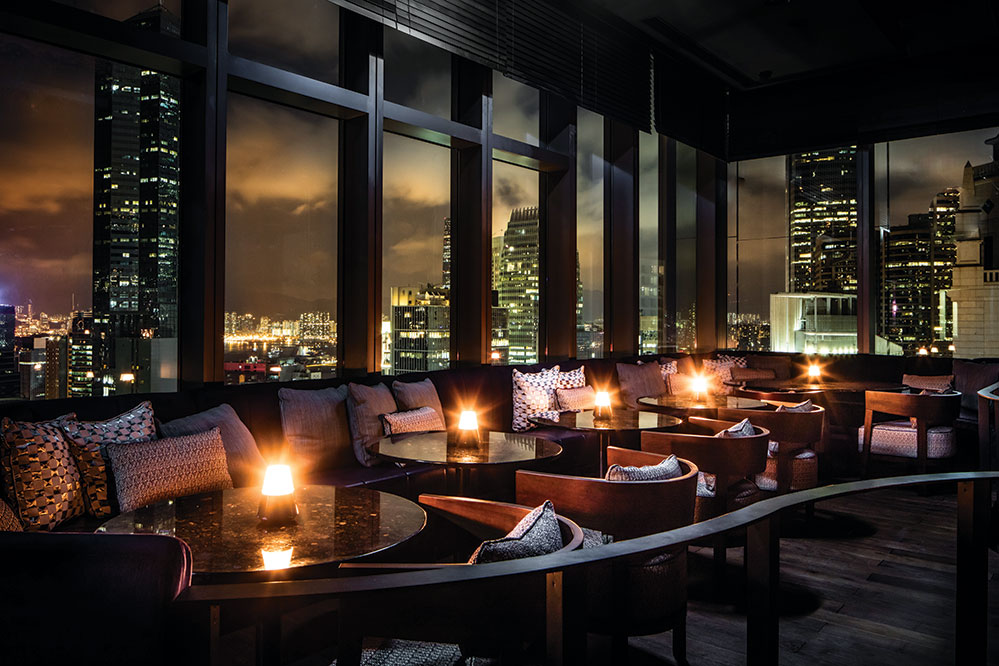 Lan Kwai Fong's rise to become a centre of stylish relaxation and Zeman's only-in-Hong Kong success story are now the stuff of legend. In these days of increased urban angst and disruption, it's worth relating again the legend of the enterprise that played a leading role in bringing Hong Kong's lifestyle into the modern age.
In the 1980s, clothing entrepreneur Zeman fled the harsh winters and even harsher tax regime of Canada for Hong Kong's warmer clime. Business boomed and he found himself time and again obliged to wine and dine customers. But he bristled at the overly formal air of establishments in colonial Hong Kong.
"Allan, in those days, didn't wear socks or ties. He has his own style," says Jonathan Zeman, son of Allan and chief executive of Lan Kwai Fong Group. "Pre-1997, Hong Kong was very British. To go out for fun you had to wear a suit and tie and socks. You'd always be in a hotel. It was stuffy. So he created a place and called it California."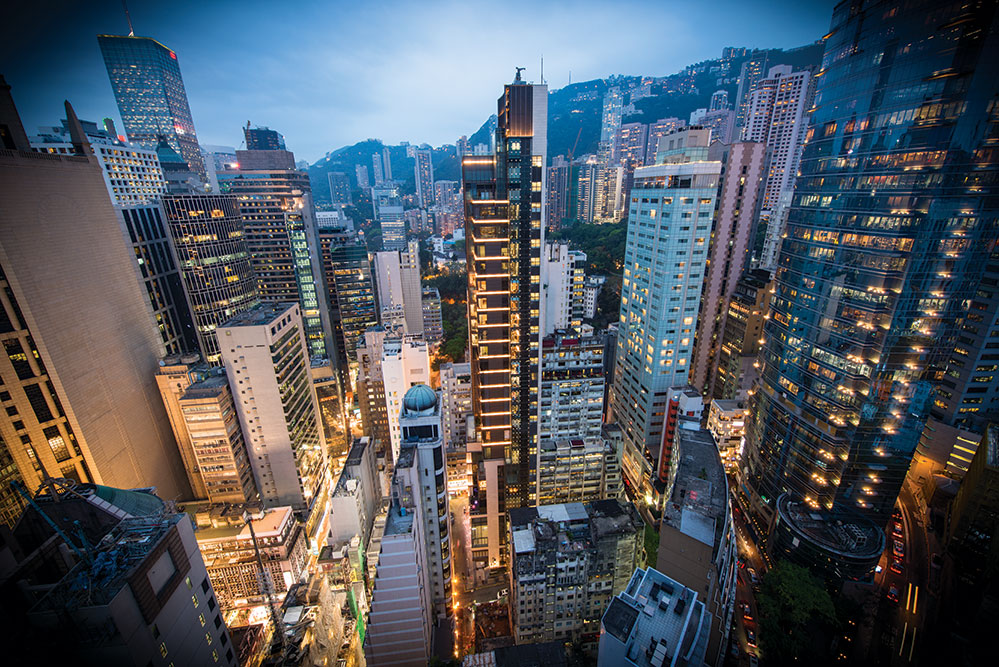 "I remember we were out on the junk we had back then, with friends, on a Sunday afternoon, throwing around names. 'What about California Bar & Grill?' Allan said. 'California, that's a place that's laid-back but still cool.' It represented what he represented."
The California restaurant was born. It joined the free-spirited Disco Disco – a refuge for gays in the days when homosexuality was illegal – and the bar and restaurant called 1997 in starting the transformation of Lan Kwai Fong, a lane once known simply for its Chaozhou silk embroidery, into the legendary draw it is today.
"California restaurant was a very unique place that ran for more than 25 years," Allan says. "Many of the famous stars that we know today grew up there, from the late Danny Chan to Jackie Chan to the late Leslie Cheung to Faye Wong to Michelle Yeoh. They all hung out there, you know, all young kids working on professional careers. That was the place to see and be seen.
"It's quite an achievement to see a dream, or an area you've worked on, to see it grow and to see the happiness it has brought to so many people in Hong Kong. It has become a landmark. Lan Kwai Fong has grown up organically over 35 years. We had plans for it. It's gone through different phases. As Hong Kong changes, Lan Kwai Fong changes. It kind of leads the lifestyle in Hong Kong."
Lan Kwai Fong assumed its status as leader in the twilight of British rule, kept leading as Chinese rule resumed in 1997 and remains in the lead today. It is at the centre of Hong Kong life, a vortex for people from around the world, for their cultures, and for the hopes and dreams they share.
After its success in Hong Kong, LKF Group began taking opportunities in mainland China and further afield to extend the reach of its brand. The company has a Lan Kwai Fong in Chengdu and is due to open another in Wuxi this year. There is a bold new project, the Shanghai DreamCenter, in Shanghai's West Bund Cultural District.
Together with DreamWorks Animation Chief Executive Jeffrey Katzenberg and mainland media mogul Li Ruigang, LKF Group intends to turn a 468,000-square-metre site into China's premier lifestyle draw. Where the factory that produced the cement used to build Shanghai's original Bund once stood will rise a landmark of modern Shanghai and a hotbed for its entertainment, media and lifestyle industries.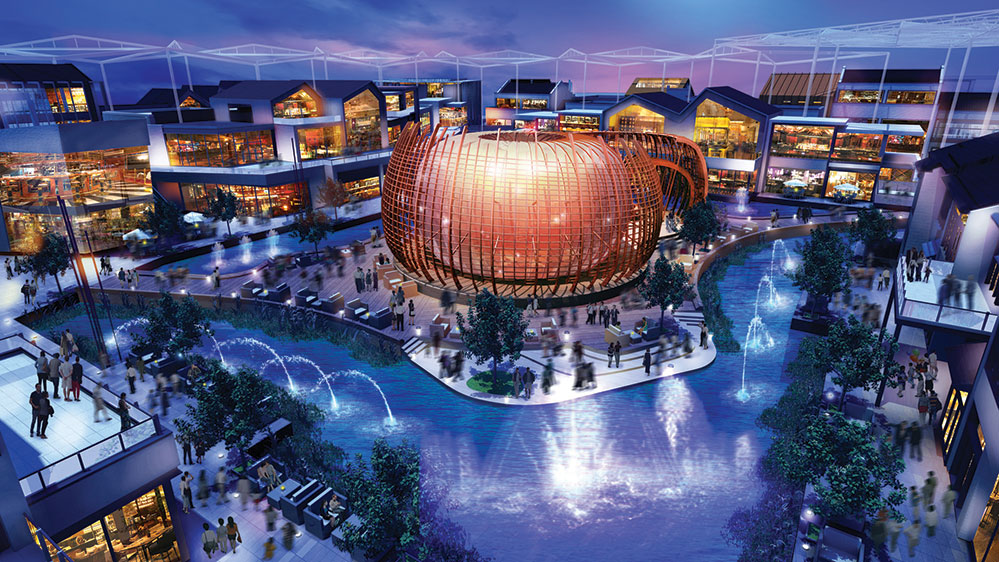 The Shanghai DreamCenter may be the most ambitious project of its type ever attempted in the mainland. Its size, scope and diversity surpass anything the LKF Group has done to date. The development will have five office buildings and studios for DreamWorks Animation. Its cultural facilities will include a red-carpet IMAX cinema for film premieres, a 900-seat black box theatre, a 1,800-seat theatre for big productions, a 2,500-seat concert hall, a 3,500-seat dome for even bigger events and numerous art galleries. It will also have a Lan Kwai Fong.
The project's viability is being tested by the rise in online shopping and the slump in the Chinese market for luxuries, but the project is important to Shanghai and Zeman is optimistic the development will have a great impact. "It's got all the elements of what's happening at the moment," he says. "It's right on the water. The subway will come right into the building. We couldn't ask for a better site. The government is paying very special attention to it. It's meant to be something very special for them. It really will help to change Shanghai."
Meanwhile, Hong Kong is also changing, and LKF Group is doing what it can to stay ahead. "As Hong Kong, we need to keep reinventing ourselves," says Jonathan. "Finance is important, but it doesn't employ most people. Lots of people are in logistics and services. We also need to take advantage of the Internet, of start-ups, of technology and of our proximity to Shenzhen, where we can have anything prototyped. We're on the doorstep of all this."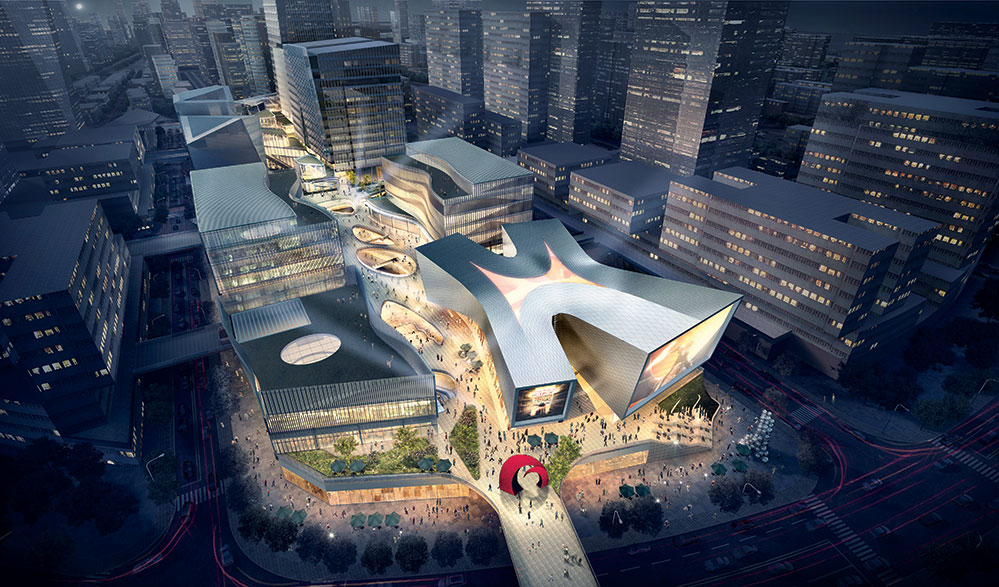 LKF Group is investing in the world of start-ups with the opening of Metta in California Tower. "We want to help connect start-ups to financial resources and other overseas start-up resources," he says. "As young people, we have the chance to change Hong Kong into Silicon Harbour. Hopefully, more people can get involved and make Hong Kong the next big thing.
"Hong Kong has lots of really creative young people, so this is something that can really help us. The good news is that, in Hong Kong, there's lots of money around, lots of family offices, seeders, angel investors and venture capital funds. If you have an idea, you can put it together and get to the starting line.
"There are also some really important infrastructure projects coming online. The bridge connecting us to Zhuhai and Macau will open up a whole new hinterland for us, the relatively undeveloped side of Guangdong province. There's also the high-speed railway project that, hopefully, won't get stuck.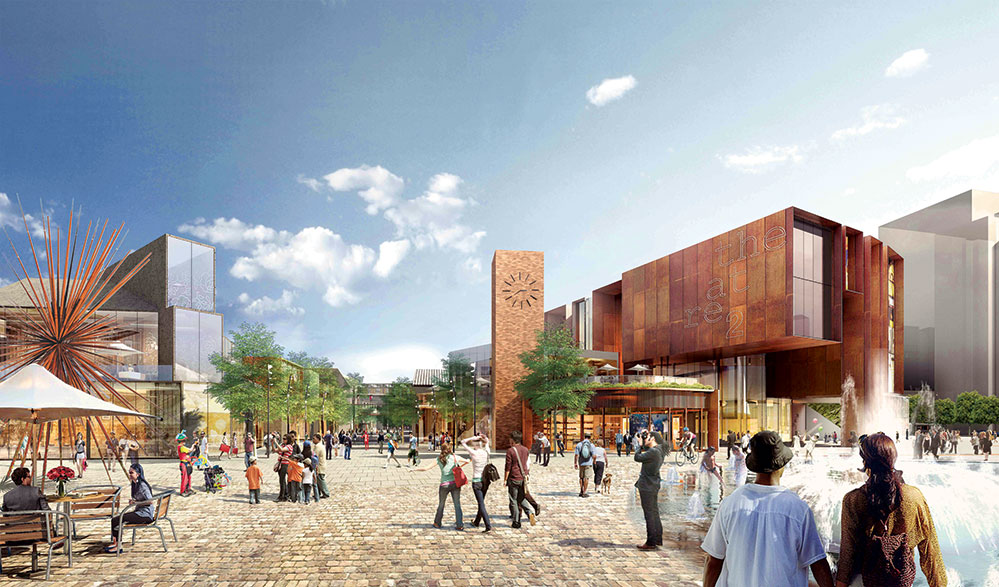 "It's important that we connect ourselves with the rest of China. Otherwise, we'll become a backwater, which is not what we want. It's happened to lots of well-developed, famous cities throughout history. They can fade away. So we have to make sure that we stay connected and that we don't fade away.
"Hong Kong is built on being connected to mainland China. It's just that, right now, politically, there's a feeling that it's Hong Kong versus the rest of China, that Hong Kong is different from the rest of China, so it just takes time. The more the mainland develops, the more Hong Kong young people get to travel in China. Eventually, we'll all be one family again."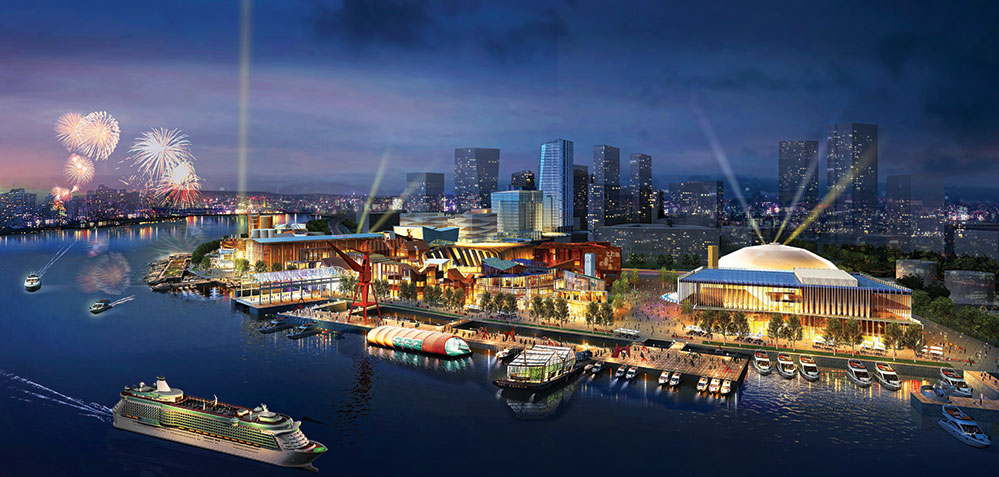 "Creative industries are another area where Hong Kong has always shone," says Allan. "We were the first ones in the film industry and the first in the music industry. Korea has now stolen a lot of the thunder away. As we see, with government support Korean creative industries are really thriving throughout Asia."
Allan says the highest-grossing mainland films, The Mermaid and Monster Hunt, were made by Hong Kong enterprises. "Hong Kong still has great creativity and great drive, and being part of China is a huge benefit for Hong Kong. The world is our oyster if we don't throw it away."​