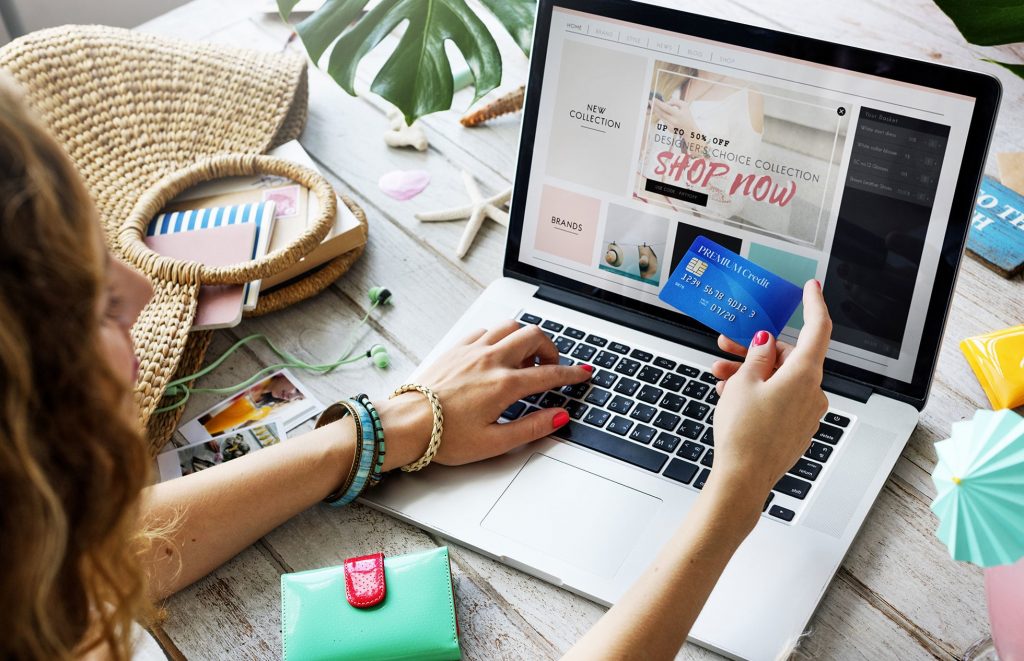 As most of us are stranded at home trying to be as productive as we can, and maybe squeezing in a little bit of online shopping, we thought to share with you a wonderful site we came across called The Shop Forward. And we guarantee, putting that item in the virtual shopping bag will, for once, be absolutely guilt-free and a lot more meaningful.

To provide a platform to collaborate with charities for fundraising and spreading awareness while offering great, unique, and ethically made products for customers to enjoy. You're always paying it forward when you shop with us and we truly appreciate your support!

The Shop Forward's goal
So what is the The Shop Forward? It's a non-profit online shopping site founded by Meri Barnes in 2014, designed to raise funds for various causes by selling clothing and accessories. It's important to note that the price tag you see on each of the products sold here is the exact amount being donated to a specific cause. To date, the site has raised US$3,760,205.
Some of the causes it's supported are the American Red Cross, TEEM Haiti, Musicians on Call, the Andy Roddick Foundation, and more recently The Shop Forward began selling merchandise to support children affected by the closures of schools due to the spread of the Coronavirus.
What's more, the items sold at the site are genuinely cool stuff. So should you feel the urge to do some online shopping and at the same time do your bit to help someone in need, we've put together a few items you might be interested in.
Social Distancing pullover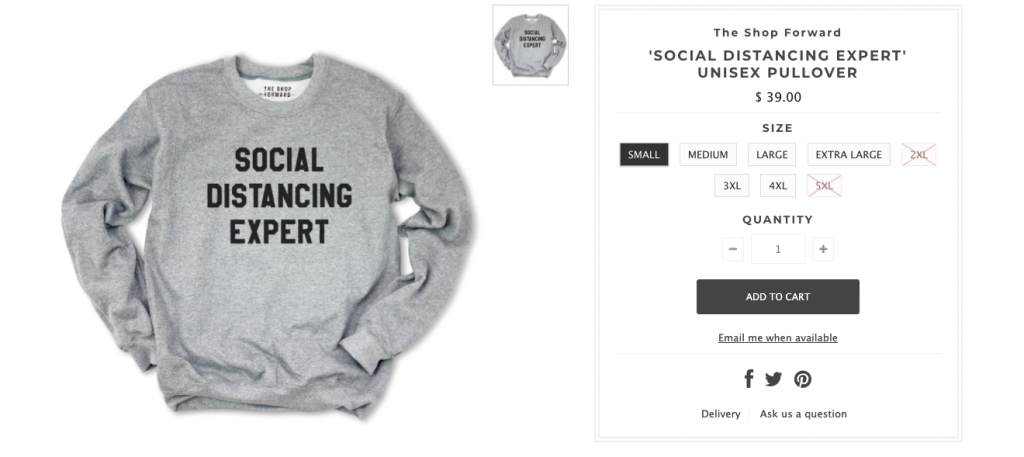 Under the collection of "Covid-19 Awareness", we found a bunch of amazing tops with clever and mindful words. One of which is the Social Distancing Expert sweatshirt, and proceeds of the sale will go directly to at-risk and underserved youth who need more assistance, including meals, due to school closures and less programmes available as a result of the Coronavirus. We highly recommend you to grab one of these grey jumpers and spread the awareness while ensuring that affected children by the pandemic will be able to have their next meal.
Espwa shirts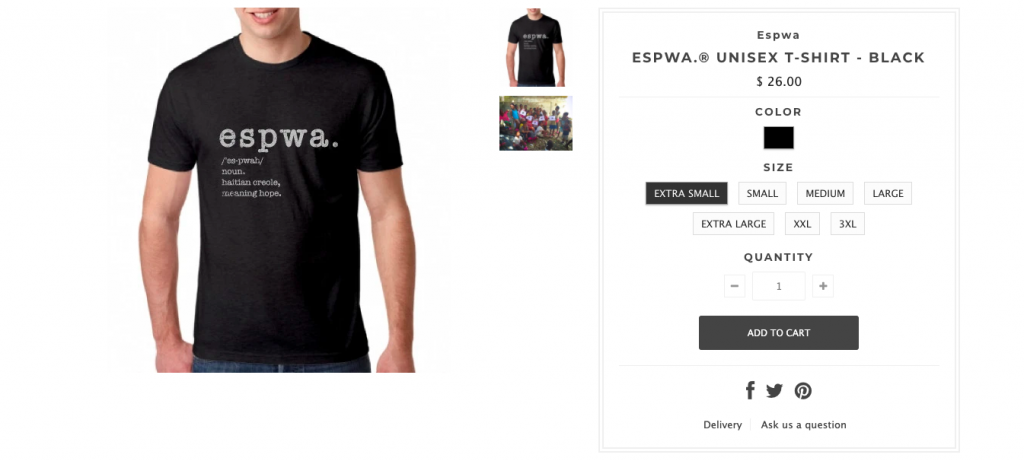 The word "espwa"means hope in Haitian Creole, and the merchandise sold under the Espwa line will benefit expectant mothers in rural Haiti through Project Medishare maternity centres. Purchasing this shirt, or other items under this line, will provide life-saving maternal healthcare to moms and babies in need. Together, we can spread "espwa" in Haiti, and help them look forward to a promising future.
Girl Dad T-shirt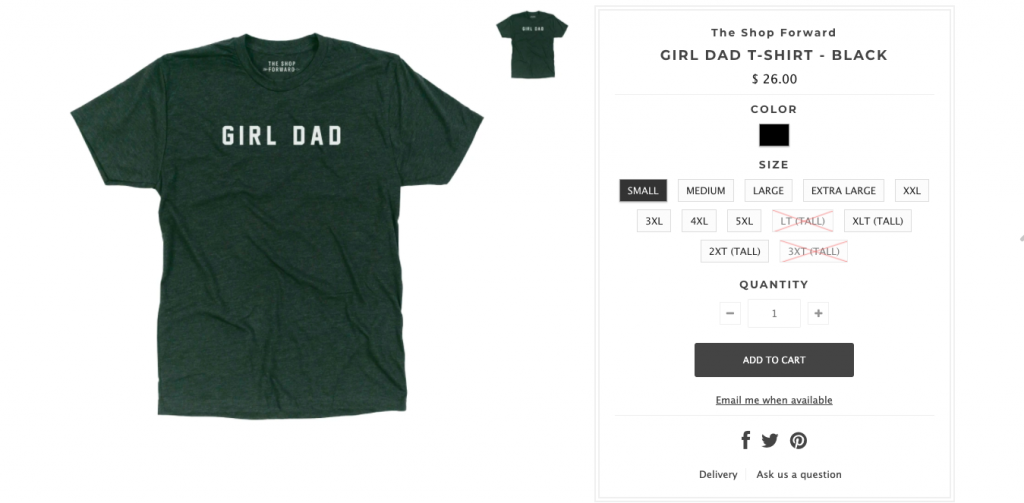 The Girl Dad T-shirt is in honour of NBA legend Kobe Bryant, who passed away early this year in a helicopter crash along with 8 other people. Proceeds from the sales of the shirt will go entirely to the Mamba On Three Fund, which was set up to provide financial aid the other families affected by the tragedy.
#Pimpinjoy Pom beanie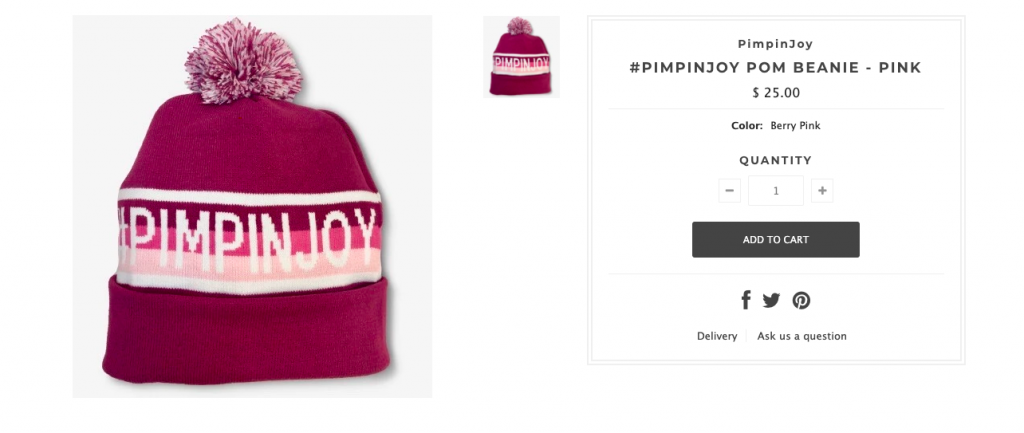 Sales from this pink knitted beanie from the #PIMPINJOY line will go to relief efforts in Nashville, which was devastated by the tornado that affected most of central Tennessee in early March this year.
B Team shirt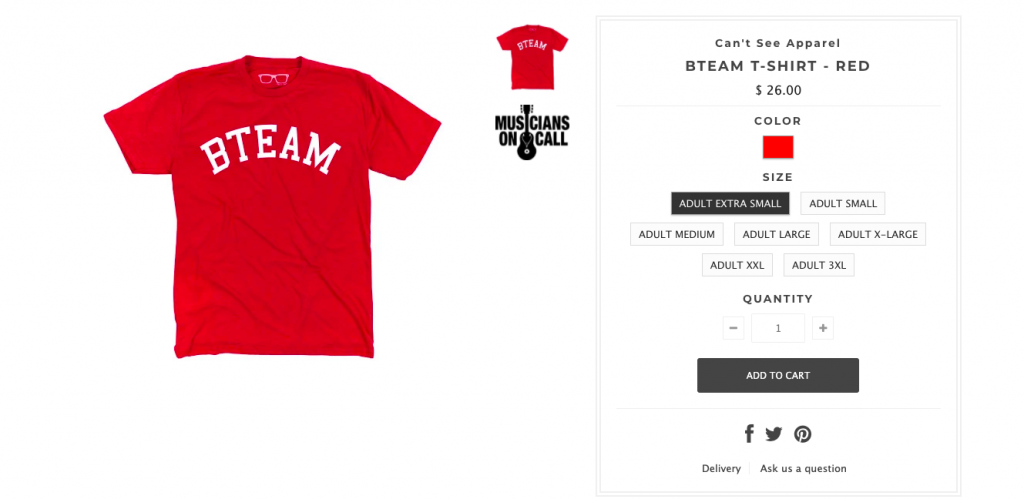 Musicians On Call aims to bring live music to patients in hospitals receiving treatment, in hopes that their music will help ease their pain, anxiety and depression. If you wish to support this incredible cause, the BTeam tee is definitely the item to pick!
These are but a few items we picked from the site so we urge you to check them out to discover their latest collections, and more importantly, the wonderful causes they support.
Who knew online shopping can be so rewarding?