Shop local with 7 Hong Kong brands that give back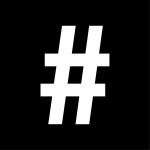 By: Ching-Yin Foo
December 9, 2020
Need a mood booster? Consider doing some 'feel-good' shopping by supporting some of Hong Kong's very own socially-conscious brands. Besides making some very cool products, they also give back by channeling parts of their proceeds to non-profit initiatives and charities.
The concept behind PHVLO (pronounced "flow") is multifunctional womenswear and unisex clothing with sustainability in mind. Founded by Johanna Ho, the British-Hong Kong fashion designer and Central Saint Martins graduate uses sustainable, environmentally friendly fabrics and technologies to produce interesting pieces with a distinctive, sports-inspired aesthetic.
How do they give back?
PHVLO contributes 5% of their sales to Hubbub, a sustainability communications charity while running PHVLO HATCH with local NGO Hatch. An initiative that provides apprenticeships, mentorships, and job opportunities for the local community from a purpose-built, two-floor exhibition and workshop space, PHVLO HATCH run upskilling and training workshops for underprivileged women through a partnership with YWCA. They also provide opportunities for underprivileged children to experience creative arts and fashion through upcycling workshops with K for Kids.
Purearth is an award-winning artisanal skincare brand that offers hand-formulated products in micro-batches driven by Ayurvedic principles. Most of the ingredients are sourced from the Himalayas by founder Kavita Khosa herself, who traded the world of private equity law for clean beauty in 2012.
Through partnerships with community-based organisations and women's micro-credit finance groups, Purearth's ethically-sourced products are 100% compostable and biodegradable, and are free of petrochemicals, parabens, phenoxyethanol, phthalates, palm, formaldehyde, silicones, sulphates, carbomers, PEG, DEA, TEA and GMOs. Their packaging contains no plastic, and their equipment and lab apparatus are 100% reusable.
How do they give back?
The skincare line channels its proceeds into the Pure Purpose Foundation, its charitable foundation established in India that partners with community-based organisations across India to develop a variety of social impact initiatives, from safe sanitation, rainwater harvesting, reforestation, to education on organic farming methods.
To date, its Eco-Pot project has funded and built 70 toilets around the Himalayas. More recently, it launched the Rozgaar Ration Project in early 2020 to distribute 14-day ration kits across Pune and its outskirts to reach vulnerable migrant and jobless daily wage earners.
Based in the Philippines and Hong Kong, Little Islanders is a Filipino-inspired children's clothing line that uses heritage textile traditions to produce tyke-sized attire with an urban-island feel. Started by Gwen Vetuz as a passion project to connect with her Filipino heritage, the entire line uses artisan-produced hand-loomed and hand-dyed fabrics to showcase Filipino traditional craftsmanship. 
By sourcing fabric directly from artisans and weaving communities, Little Islanders produces ethical small-batch manufactured clothes that are also cute, colourful and durable.
How it gives back:
Since its inception, Little Islanders' clothing has been small-batch made in Hong Kong by a sewing workshop whose profits are channelled towards grassroots and community work in underprivileged communities in Hong Kong. The workshop is a for-profit arm of a local Hong Kong NGO that runs initiatives for low income and economically disadvantaged households, from a community canteen, to a food bank, and counselling services.
Lacess touts #GuiltFreeKicks that are minimalist, chic and comfortable. There are 2 items in their collection – a women's sneaker with coloured heel tab options, and a men's sneaker that comes in white or black upper. All sneakers feature five dots to remind us of its purpose: to connect the community and to give back to those in need.
Fashion and beauty industry veteran Natalie Chow started the line in 2019 with her partner, a second generation footwear manufacturer, with the aim of making high-quality sneakers using sustainable materials and processes. The sneakers are produced with recycled and natural materials: upcycled Napa leather trimmings, recycled plastic bottles, cork, and natural rubber. The manufacturing process is solvent-free and 95% of the water is recycled and reused to keep the manufacturing process closed-loop. 
How it gives back:
Lacess donates a portion of their proceeds to Compassion First, a not-for-profit organisation that supports victims of human-trafficking whose mission is to create sustainable change that could empower survivors to rebuild their own lives. They do this by offering services such as  trauma-informed counselling, education, job opportunities and legal advocacy.
This initiative came about following the Chow's own experience in Indonesia, where she volunteered with young 'working girls' and children who had been the victims of human trafficking. Their stories moved her to do more to support the cause, by providing financial support to support the organisation's work.
LANE EIGHT's colourful vegan sneakers are designed for the everyday athlete. It was formed in 2017 by brothers Josh and James Shorrock, footwear industry veterans in their own rights, to be the antithesis to single-sport performance shoes. These multipurpose sneakers are built to handle all your workout needs: from a gym session to a jog on the street, a hike in the woods, base runs, or mall walking. Plus, they are stylish enough to be used in non-sporting activities as well. 
The brother's goal is to make 'the world's best workout shoes" that are good for the wearer, and also for the planet. Their model minimises the number of shoes you would need, and also its impact on the environment: LANE EIGHT shoes are made of recycled plastic, vegan suede, and algae. Yes, that's right – the cushioning is made from harmful algae blooms that would otherwise destroy marine ecosystems. Harvesting the algae blooms return clean water back to local environments, and capture carbon dioxide.
How do they give back?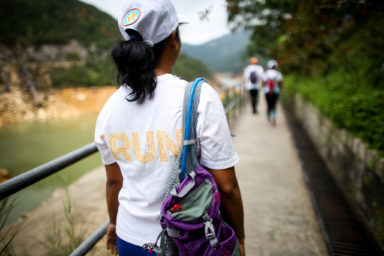 LANE EIGHT supports the rehabilitative efforts of RUN HK by donating shoes to the refugee NGO, which offers vulnerable refugees the opportunity to rehabilitate and recuperate through running and other sports. They also provide access to education, mentorship and leadership training as well as support support services such as childcare, social, psychological and emergency assistance.
ekam is a women's wear fashion label that evokes an aesthetic of 'vintage India'. Founded in 2019, the fashion line showcases light Indian heritage fabrics and old world techniques of traditional hand block printing and ikat weaving. Their unashamedly feminine collection contains motifs of florals, paisleys on whimsical fabrics cut comfort and for ease of movement.
Founder Avisha Jhunjhnuwala attributes her inspiration to "those that don't belong anywhere, but everywhere." Her line celebrates the idea of a lifelong identity crisis that comes from growing up in an orthodox Indian household in British-ruled Hong Kong. 
How do they give back?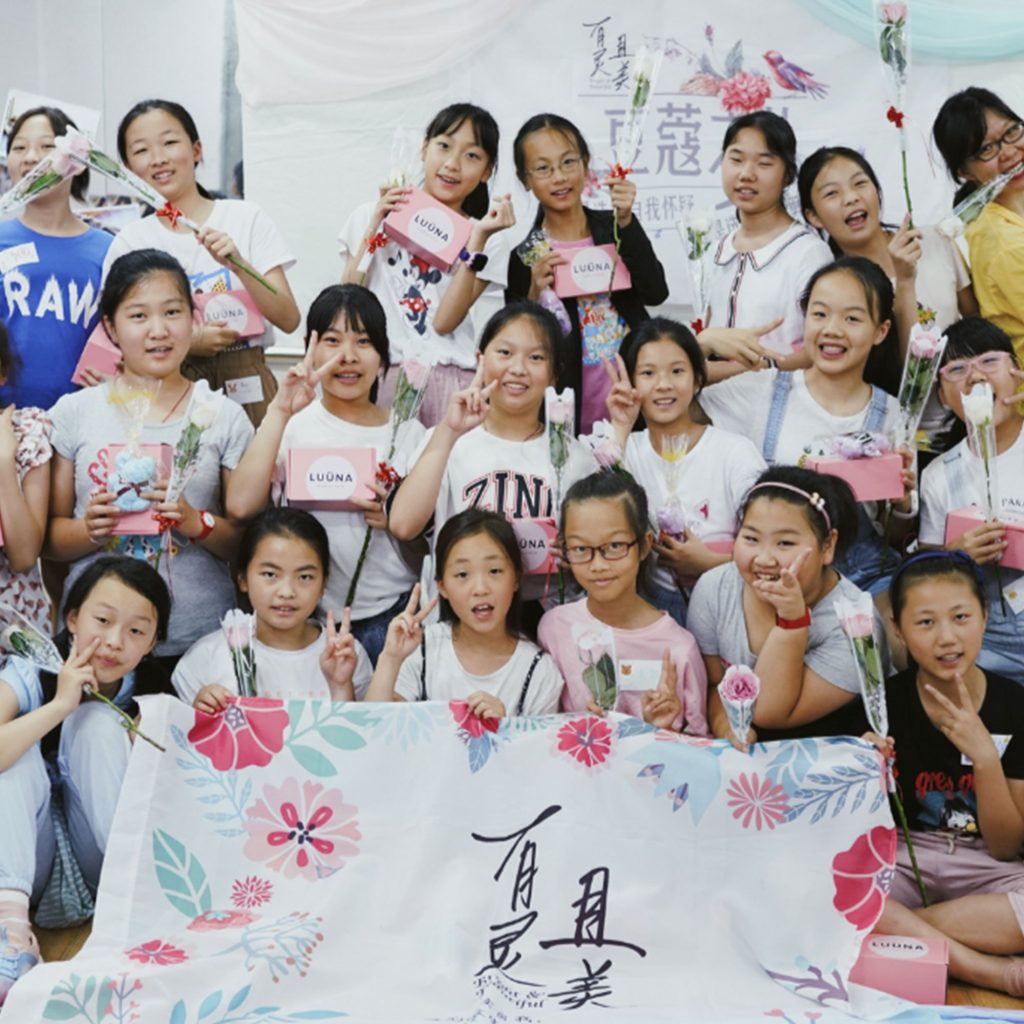 For every piece purchased, ekam donates five pads made with organic cotton to women in need via LUÜNA Naturals, Asia's first 100 percent female-led period care company. They make toxin and plastic-free period care products such as organic cotton pads and tampons, as well as 100% medical grade period cups. Through this partnership, ekam is joining the effort to increase access to menstrual care, and to remove its associated taboos.
Evening wear brand Sau Lee produces head-turning collections inspired by the glamour and heritage of Hong Kong. So it may be unsurprising to learn that founder Cheryl Leung is a Hong Kong native herself. Her dresses and various separates celebrate the female form, with romantic vibes, flattering cuts and a unique East-meets-West aesthetic.
Leung also designs with environmental impact in mind: using fabrics made of natural raw materials, man-made biodegradable materials, and overstock base fabrics that would otherwise go to waste. She employs lean production practices, with responsible stock volumes and no overproduction, and her packaging is made of recycled materials which can be recycled again.
How do they give back?
Leung has launched her own COVID-19 support effort, Sleep for Relief, a three-piece sleepwear collection (a camisole set, a robe and a pajama set) made of pure silk georgette digitally printed with a whimsical Dim Sum print. The relief effort will benefit AWAJ Foundation in Bangladesh, a grassroots labour rights NGO that is currently focusing on providing food and healthcare to garment workers' families affected by COVID-19.
At the moment, she is almost a third of the way to reaching a $10,000 target, which will provide food support to 200 garment worker families for an entire month.
See also: Suit & Tie: The signs of a good suit, according to Justin Chang of Ascot Chang