Selena Gomez stuns in La'Mariette swimwear collab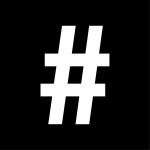 By: Monique So
July 8, 2021
Selena Gomez is no stranger to the entertainment industry, and to add to the list of her many talents, the 28-year-old singer is now a swimwear designer. In collaboration with La'Mariette, Gomez has recently launched an amazing all-inclusive swimwear line aimed at encouraging body positivity and embracing the beauty of every shape and size.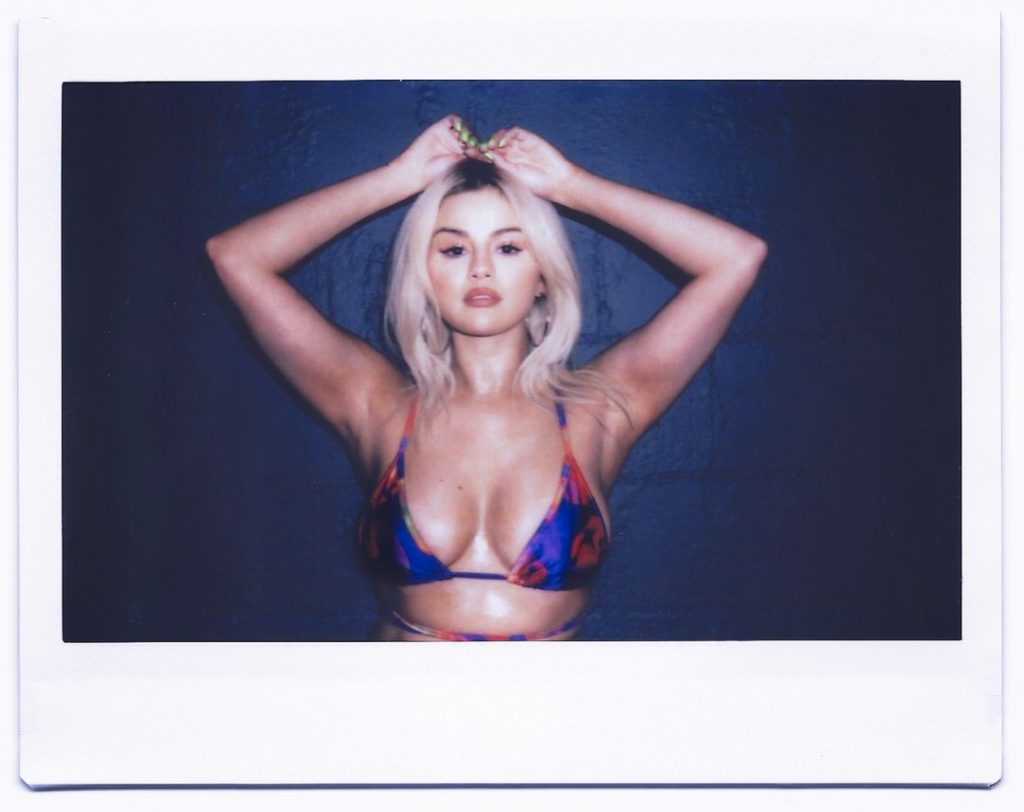 As a celebration of the new launch, La'Mariette revealed their new collaboration over numerous posts via Instagram. With her newly dyed platinum blonde hair, Gomez flaunted her toned body with the newly designed swimwear which stunned and inspired many with her beauty and self-confidence.
"What I love about this brand is that it celebrates women who love their bodies unconditionally, giving themselves the grace they deserve," stated Gomez on her Instagram. "I hope you love it as much as I do."
The swimwear line includes six styles with tops, bottoms, a one-piece, and a sarong, all in the brand's Aura print. Incorporating bright purple, green, and red hues, this unique print was purely inspired by the celebrity's bright personality. Morgan Brutocao, the co-founder of La'Mariette, commented, "The Aura print is inspired by Selena, her aura shines through in everything she does and we want everyone else to feel that sort of transformative feeling of being their most authentic self."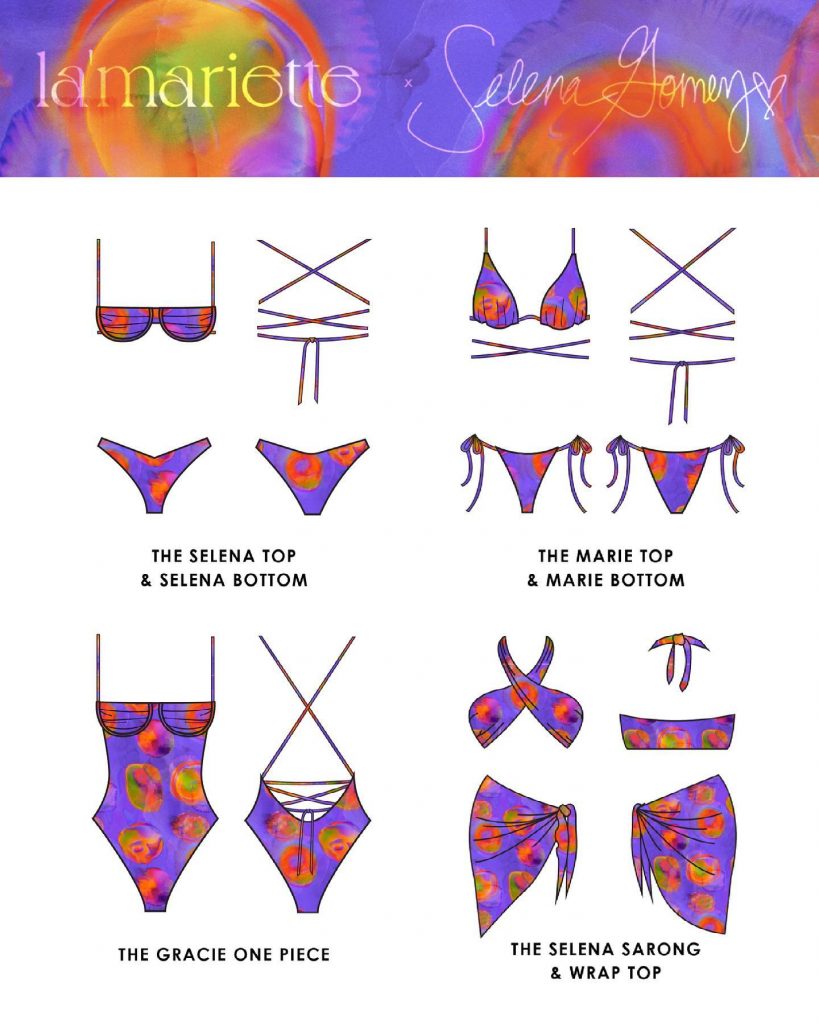 Absolutely gorgeous! The bold and beautiful neon colors splattered across the designs are guaranteed to make you fall in love with your body all over again. Available in a range of sizes from XS to XXL, a nod to inclusivity, the line retails from US$49 up to US$119.
Shop the collection on la-mariette.com (yes, they ship worldwide)!