#legendchats: Sneaker Surge's Ravine Mahtani on sneaker hype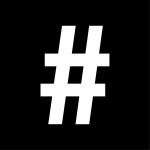 By: Natasha Fernandes
July 21, 2021
The ongoing global pandemic, changes to lifestyles and a shift in consumer behaviour are just some of the countless challenges that businesses and start-ups face today. With the passion for trending sneakers and entrepreneurship, husband-and-wife duo (and shall we say, solemates) Ravine Mahtani and Mira Uttamchandani (Serena Mahtani) founded Hong Kong-based Sneaker Surge, an "appointment only" creative studio space and e-commerce platform for highly-anticipated sneakers, such as the Dior x Nike AJ1s and Ben & Jerry Dunks.

Once a hobby, Sneaker Surge is now the go-to place to cop limited-edition sneakers, having come a long way since its emergence in 2017. Mimicking the look of a living room to give that comfortable and relaxed feel, they've recently launched a 500 sq. ft. space in Hong Kong to cater to customers looking for a unique personal shopping experience.
We talk to Ravine as he takes us through his journey – from how his passion for sneakers first started to everything about running Sneaker Surge as a business.
Tell us your story. How did you get into the sneaker game?

Call it serendipity or simply being at the right place at the right time – I graduated college during a period where the Sneaker Industry was becoming more transparent and shifting from just basketball and music to streetwear and luxury. A friend of mine happened to be wearing a pair of Yeezys and offered me his used pair for way above retail and this was the going market price for a used pair of Yeezys.

It frustrated me that we had almost no access to rare sneakers in Hong Kong, so I researched, used bots, and all my connections. I did everything to find out how to cop a pair. Three years later, here we are.
What's your take on the increase of sneaker hype?
There are multiple moving parts that have driven the increase in sneaker hype, including the rise of new live marketplaces like StockX, a shift in fashion towards athleisure, and the digitisation of releases.
Companies like StockX allow buyers and sellers to set the price of rare sneakers and encourage the free flow of information, making the entire market more transparent. It's been a vehicle for growth allowing new customers to enter the market without being worried they will be "ripped off" or sold a fake sneaker.
At the same time, we've experienced a shift in lifestyle also accelerated by COVID-19 and the "WFH" trend. Comfort is appreciated and the workplace, when we do go in, now encourages a more relaxed, casual look along with the dominance of the athleisure trend. Sneakers are no longer just for athletes; they moved into streetwear and high fashion. Sneakers are the revenue drivers for a lot of luxury brands including Balenciaga and Gucci, which have seen the value in investing in good design and collaborations. Sneakers have now evolved to become cultural commodities.
The actual release process of sneakers has also adapted to the new digital age, what used to be a "first-come-first-served" system has now become a raffle system, where the winners are the people "who can write the best bot". Even though sneakers have moved into the mainstream market, there are still releases that are extremely hard to win allowing them to maintain their "cult status."

Which are your most #legendary pair of sneakers? Why?
Past, Present, Future: the adidas FUTURECRAFT 4D in "Aero Green" and the Tom Sachs x Nikecraft Mars Yard Series.
There is so much soul (or sole) behind both shoes, all the way from the choice of colors, its release process to the materials used, accessories, and packaging.

The mint green colorway on the Past, Present, Future: the adidas FUTURECRAFT 4D in "Aero Green" is derived from the edge of a shattered glass which is green from one angle but completely transparent from another a nod to the idea that different perspectives matter.

The Past, Present, Future: the adidas FUTURECRAFT 4D in "Aero Green" is made using a 4D printer, whilst the Tom Sachs x Nikecraft Mars Yard Series is made from materials found in a spaceship. The FUTURECRAFT box has a special seal, which if removed loses its resale value. Although ironic considering our business model, it means that you can't actually have a sensory experience with the product unless you own it.

What is Sneaker Surge to you?

We are reliable, efficient, and accessible. You are guaranteed an authenticated pair of sneakers that have been through our thorough quality control process, it's something that is really hard for buyers to find in other marketplaces. With so many fake sneakers circulating and larger marketplaces having to wait for sellers to ship their products, we offer a direct B to C service with a concierge service and inventory advantage.

Can you share with us one proud moment you've had since starting Sneaker Surge?

It would have to be our rebrand. We spent a lot of time on defining our identity, shaping our value propositions for our customers, and how we can create a human connection with our clients. Hence, the launch of the concierge service.
What are you doing when you're not thinking of Sneaker Surge?
When that day comes, I will let you know.

What are some challenges you're facing and what are you doing to overcome them?

A big challenge we are facing is data gathering and analysis. As a result of COVID-19, consumer spending habits from 2020 are not an accurate reflection for 2021. It was a year that no one expected or experienced so consumer trends can't be monitored or analysed for 2021-2022.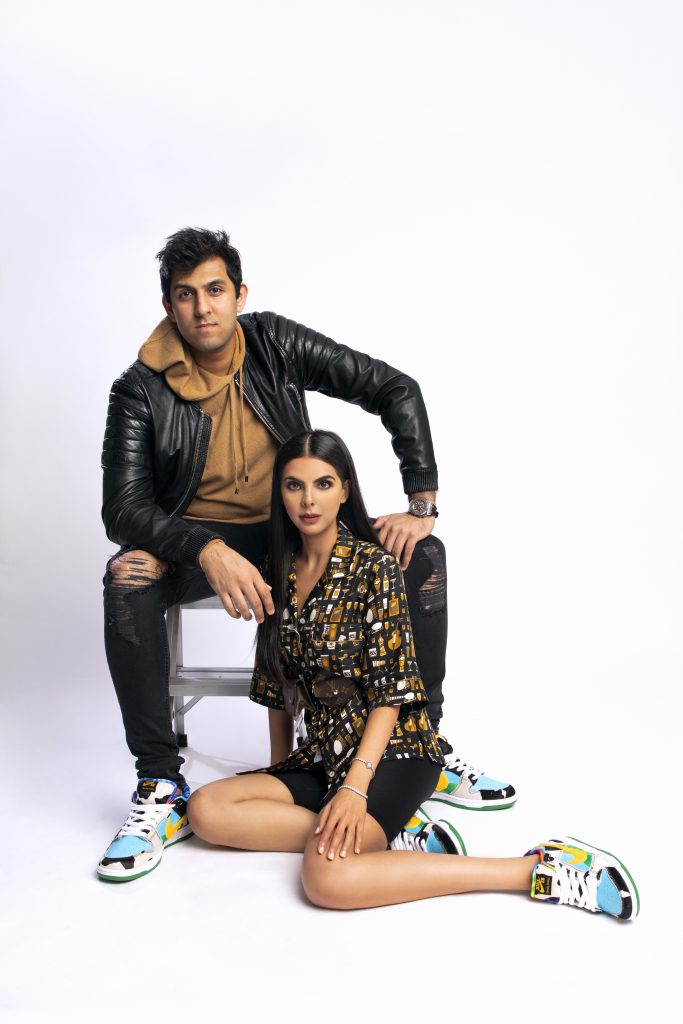 How has your educational background/ previous work experience played with your approach in building Sneaker Surge?

We have a complementary skill set. Serena is creative and intuitive, whilst I am very linear and logical, so we work well together. I studied Entrepreneurship at Babson, so I understand how to allocate my resources and capital efficiently and manage our inventory. Serena went to Parsons and previously styled, so she understands the fashion aspect of the market.

Did you experience a surge of creativity during the COVID-19 pandemic?

We had to reshape our business model and go digital. It was either pivot or go out of business because physical retail was not an option anymore. We heavily focused on e-commerce and spent the COVID-19 year building a brand with the help of Maison 024. We learned a lot about our customers; what they read, listen to, what other products they use, and how to interact with them. We spent the COVID-19 year preparing for the new normal.

How was Sneaker Surge doing during the pandemic and how's it doing now?

In the very early stages of the pandemic, we made the decision to go 100% digital. This allowed us to adapt and deliver. A certain number of people were stuck at home, which also drove the "WFH" trend, accelerating demand for comfortable footwear, with disposable income, which they previously spent on dinners and traveling. With nothing to do and an appetite to spend, shopping became a familiar pick-me-up, so in the summer of 2020, we experienced a huge increase in demand for sneakers that we were able to meet.
Do you see yourself venturing into other hype things (not sneakers)?

We've launched our concierge service which does exactly that, we are a resource to get anything related to the business of hype, beyond sneakers. It has already seen an influx of customers searching for alternate collectibles, so we do already source them. We have also positioned ourselves as a lifestyle brand – our product offering is not limited to just sneakers, we can source any rare collectible.
Are you working on any special projects currently?

We're working on creating a new online ecosystem and shopping experience attached to Sneaker Surge. Buying sneakers shouldn't be as difficult as it currently is. We're changing that through creating an online space rooted in trust and authenticity.

Do you have any dream collaborations that you would like to see come true in 2021/2022?

We definitely have dream collaborations, but if the COVID-19 year has taught has anything, it is that life is unexpected, so we aren't putting a date or deadlines to our dreams. Having said that, our wishlist is plentiful. To start, we would love to have a retail space for Sneaker Surge designed by the American artist Daniel Arsham. Another dream is any collaboration with the NBA. The NBA has a special place in our hearts. It's much more than the game of basketball, their influence and impact on people's lives is something I've seen firsthand.

Who is your #legend?

Kobe Bryant. My mom is from Los Angeles so I spent every summer there, going to every game I could. He was the reason I fell in love with basketball, but more than just being one of the GOATs, it was his mindset of being the best you possibly can be, his loyalty, and his ferocity that resonates with me. I want to embody his characteristics in both my personality and my business.

To book an appointment with Sneaker Surge's Ravine and Mira, visit sneakersurge.com, DM them via @sneaker.surge on Instagram or PM them on WhatsApp